When:
August 16, 2020 @ 4:30 pm – 6:00 pm
2020-08-16T16:30:00+09:00
2020-08-16T18:00:00+09:00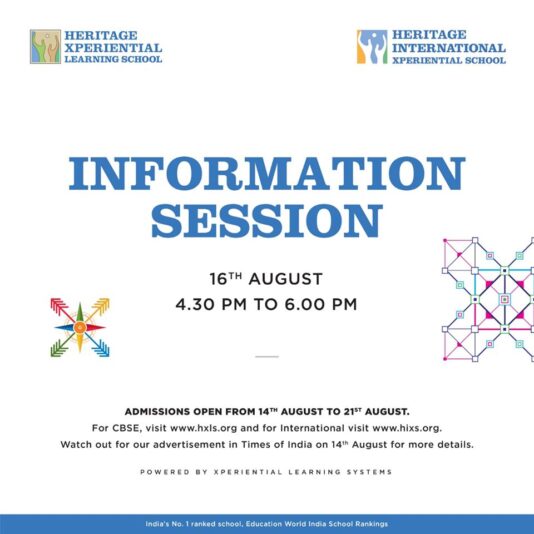 Uncovering the Heritage DNA:Educating for the future. Know all that you have ever wanted to know about the school that has pioneered experiential education. Join us for an information session on the 16th of August at 4.30 pm to find out about Heritage's philosophy, pedagogy and practices.
Register for the session through
https://bit.ly/3img4Ja
. Admissions for academic session 2021-22 open from 14th August.