Hello world!
Welcome to WordPress. This is your first post. Edit or delete it, then start writing!
Related Posts
November 9, 2017
Search
Upcycle Gurgaon
Kurl-on bonded foam mattresses are in excellent condition and they are only 3 year old as they are not used

I am selling a pre-loved, black, easy to fold Graco Pram along with a wind and rain protect cover. The pram has been gently used and is in great condition.

Selling USA mattresses Sofa set Refrigerator Washing Machine Dryer I can send photos and prices if interested.
Upcoming Events
Sep
6
Sun
9:00 am
The Mom Achievers Summit 2020
The Mom Achievers Summit 2020
Sep 6 @ 9:00 am – 5:15 pm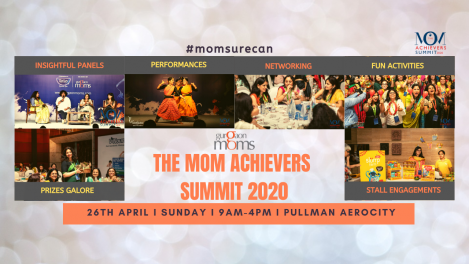 Ladies, Our complete pleasure to announce the 6th edition of The Mom Achievers Summit. An event to celebrate your stories, exchange views, be heard, seek inspiration and find new friends. Who should attend the event?[...]