Please note these can be made minus the blueberry very easily.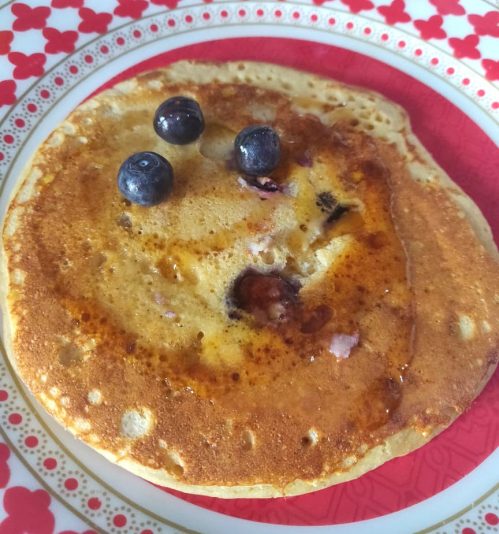 Ingredients
1cup whole wheat flour
2tsp sugar( I use ½ tsp only )
1/2tsp baking powder
1/4tsp baking soda
1/4tsp salt
1cup buttermilk( This is nothing but 1 tbsp vinegar in one cup of milk )
1egg
2tbsp melted butter
You can add chopped blueberries or strawberries.
Method
Whisk together egg , buttermilk and cooled melted butter. Whisk the dry ingredients and add wet to dry. Cook on a low flame. I use coconut oil to cook them. Top with melted butter ,honey or maple syrup
Hope this helps you on your journey of feeding kids healthy!