My First Puffin Library-A Box Set of Twelve Early Learning Board Books for Toddlers
Age-0-3 years 
12 board books in one box set to introduce toddlers to basic concepts and words through a comprehensive selection.Carefully and sensitively curated, keeping in mind the Indian reader and the world around them.The colourful and appealing photographs and doodles to make these books a treat for the eyes and keepsake editions
About the books-
Foster a habit of reading in your little ones with this set of twelve gorgeously designed and thoughtfully created board books. These books equip toddlers and preschoolers with reading, language, early learning, visual, motor and imagination skills. The bright, handy, easy-to-read and fun books include topics such as first words, shapes, colours, numbers, fruits, flowers, insects and so much more!
Careful Curation: Introduce kids to their first key concepts and everyday objects around them through well-researched and colourful photo board books. The topics are as varied as:
1. ABC
2. Numbers
3. Colours
4. Animals (Domestic and Wild)
5. Shapes
6. Seasons and Opposites
7. Fruits and Vegetables
8. Flowers
9. Transport
10. Things at Home (and around us)
11. Insects
12. First Words
About the Author
This book was put together by Team Puffin, a dedicated band of editors striving to create the finest Indian children's books, perfect for every reading level and requirement. Each book is meticulously researched and exquisitely designed to enrich a reader's interaction with the book. Your introduction to the imaginative and magical world of learning and storytelling starts here!
 Nida Finds A Way
Samina Mishra
Age: 7 -9 years
Short-length, simple vocabulary, illustrated chapter books.Perfect for young readers progressing from picture books.A sweet tale about kids learning to deal with not only their own fears, but also their parents'!
 THE BOOK
Whenever Nida wants to do something new, Abba is scared for her and says NONONO
But Nida needs to learn and do new things so the only way is for her to persuade Abba Can she find a way?
 THE AUTHOR
Samina Mishra is a documentary filmmaker, writer and teacher based in New Delhi, with a special interest in media for and about children Her work uses the lens of childhood, identity, and education to reflect the experiences of growing up in India She also runs The Magic Key Centre for the Arts and Childhood Samina's books include Shabana and the Baby Goat, My Friends in the City, My Sweet Home and 101 Children's Books We Love! (co-author) among others
A Pinch Of Magic 
Asha Nehemiah
Age: 7 -9 years
Short-length, simple vocabulary, illustrated chapter books.Perfect for young readers progressing from picture books.A wacky story about magical mayhem!
THE BOOK- Veena's aunt, Malu, is in trouble Her pinching spoon is broken She must get a new spoon or close down her herbal medicine business But the only person who makes pinching spoons has disappeared Can Veena help her Aunt?
THE AUTHOR- Asha Nehemiah is a popular author with children of all age groups Wonderfully funny characters get into wacky adventures in her stories Her books for children include Trouble with Magic, The Grand Chapati Contest, Granny's Sari, The Adventures of Mooli series and The Mystery of the Secret Hair Oil Formula.
Sita's Chitwan-Not Just a Walk in Nepal's First National Park
Vaishali Shroff
Age:9-15 years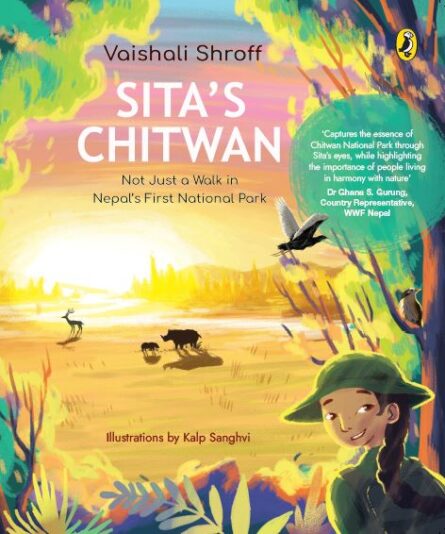 The Astoundingly true Adventures of Daydreamer Dev
 Ken Spillman
Age:9-15 years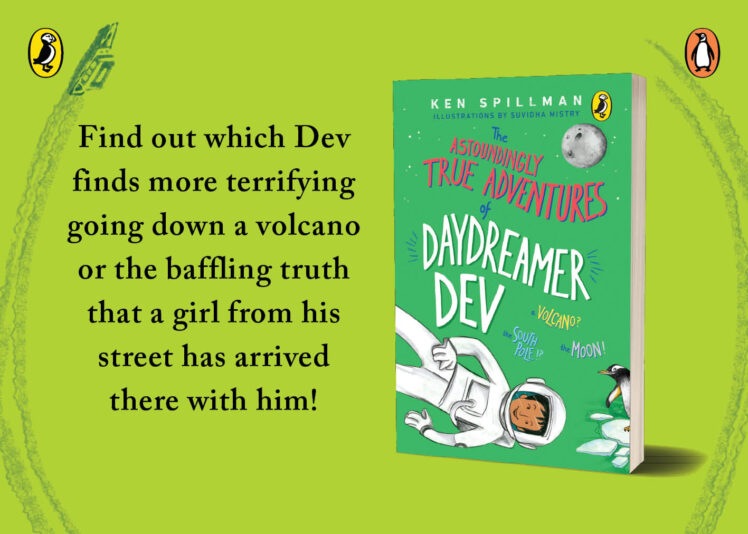 A Vikram-Aditya Story Series 
Deepak Dalal 
Age-10 years & above 
With a strong focus on wildlife and habitat conservation, causes that Deepak has been championing through his books for over 20 years, this first-of-its-kind series celebrates India's most splendid destinations through high-octane adventures.
Ranthambore Adventure relates the story of tigers and their battle for survival in our forests. The book also attempts to connect children with wildlife and wilderness areas.
Ladakh Adventure is a Tibetan story set in the spectacular high altitude plateaus of India, one of the most beautiful regions of our world.