Quesadillas (pronounced kessadeeyah) are a really handy fun food to prepare. And when you can sneak in veggies into your child's diet – bring it on. The great thing about these guys is you can make them ahead and freeze for a fiesta you plan to have. Pairing them with various dips and sauces always makes a dish so much more interactive. These are also a great tiffin snack and can be reheated in a jiffy.
So let's begin!!
I know there are readymade Tortilla's in the market but when we have expert roti makers on hand why not use more nutritious ingredients.
For the roti's I used regular atta (whole wheat flour), added some salt a dash of haldi ( turmeric)and finely chopped spring onion.
Roll out normally and cook fully one side .This is the side you will stuff.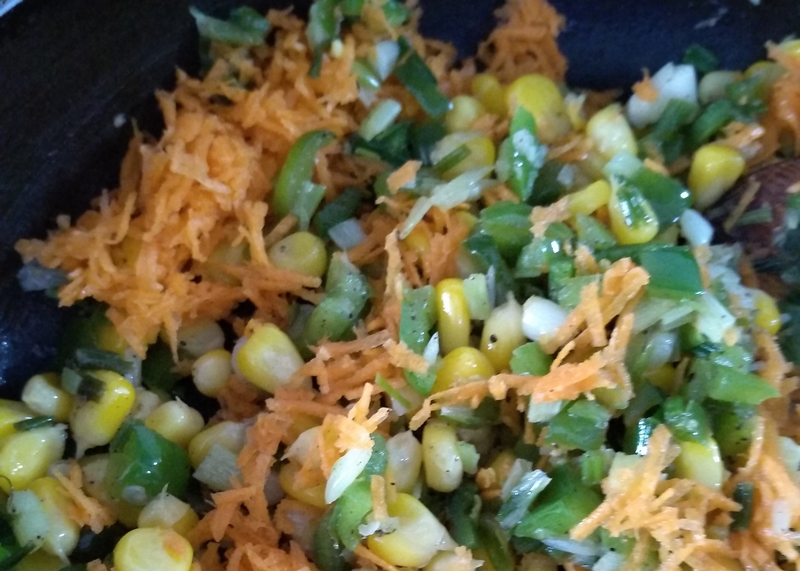 Veggie stuffing :
I sautéed spring onions, finely chopped capsicums, corn kernels( I used Supacorn) .I added salt and pepper. Mixed in grated carrots. Let cool
Options: Grated paneer, sliced mushrooms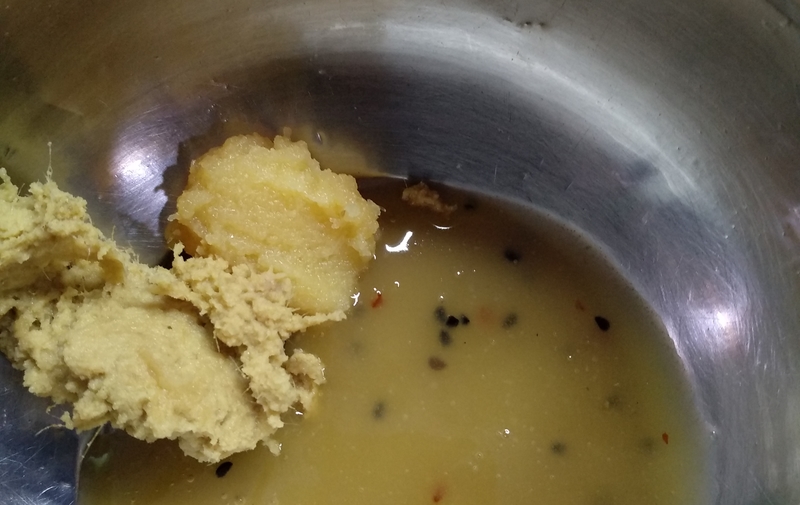 Chicken stuffing
I marinated the boneless diced chicken in Veeba's sweet onion sauce, ginger and garlic paste, salt and pepper. This tends to be a bit sweet – so if you want it cut, do add some soy sauce and lemon to balance the marinade. I cooked the chicken in olive oil. Let cool
Once you're rotis/ tortilla's are cooked( again remember half cooked on one side and completely cooked on one side). prepare to assemble the quesadilla's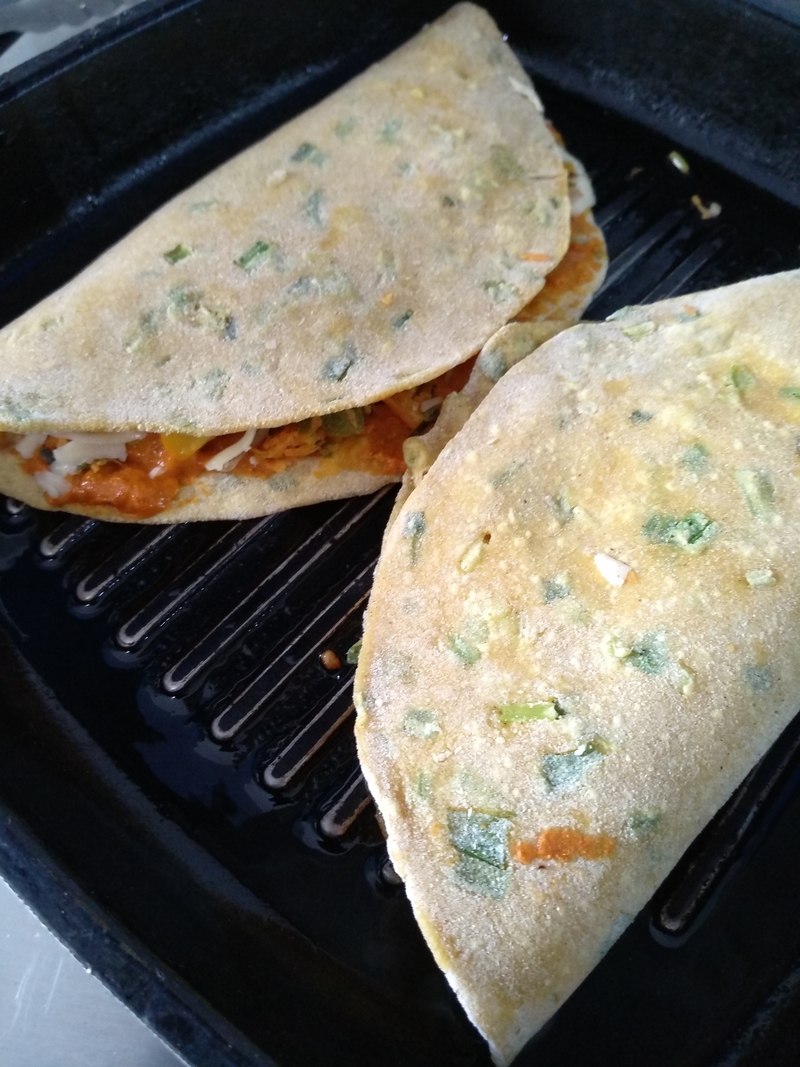 Take the roti ( cooked side). Spread Veeba's pizza on a slice sauce. Add the sautéed veggies or chicken. Top with cheese. Close the roti and press down.
Heat a grill pan ( optional ) This can be done on a tava or griddle as well. Brush with Olive oil and cook the Quesadilla. When you need to flip it use spaghetti tongs so that the filling doesn't come out. Cut into triangles with a pizza cutter.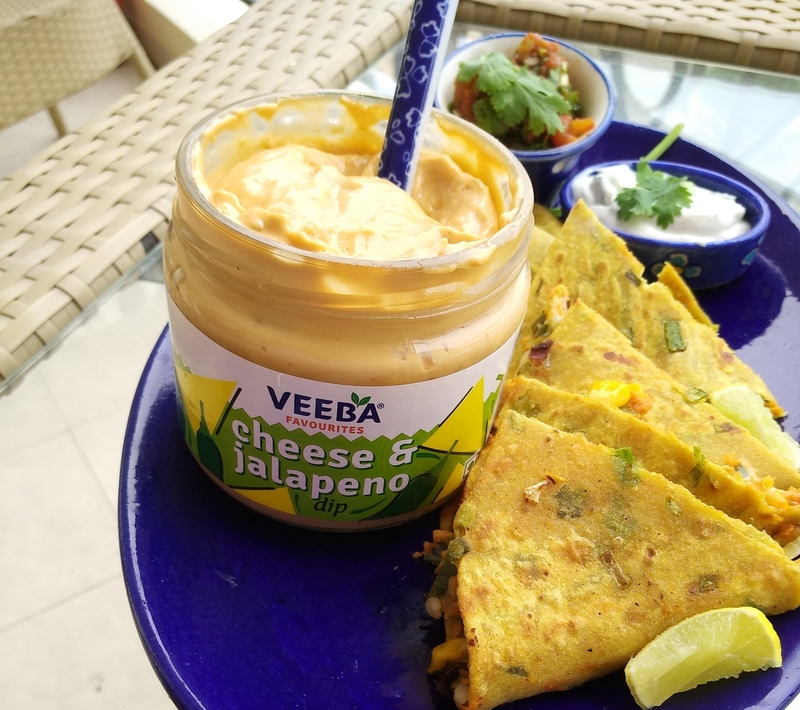 Serve warm with Veeba's cheese & jalapeno dip, Hung curd sauce and Veeba salsa dip. I added some fresh coriander to the salsa for zing.
Useful tips:
The Veeba "Pizza on a slice " is my most favourite product yet. Just spread it on warm toast sprinkle cheese and you have a yummy snack. This can also be used in pasta dishes.