As parents, we want the best for our children, especially when we are away. Choosing the right day care center seems to be a mammoth task for all of us. We need to keep a few factors in mind before finalizing the same for our little wonders. Location, infrastructure, safety measures, monitoring mechanisms, transport, parent-teacher ratio, support staff training and ratio and cost effectiveness are few things that one needs to consider before choosing a day care.
Very often we get queries on our forum for day care recommendations. We have created a list of 5 day care centers that have been recommended by our mom members based on their experience.
This is run by one of our fellow GurgaonMom Shampa Moitra.

Pic Credit: Genius Juniors
Address: House #95, Opposite to Devinder Vihar Main Gate, Sector- 56, Gurgaon Phone #0124 401 3935
Timings: 8.30 am-7 pm (Mon-Fri) 9 am-1 pm ( Sat). Sunday Closed
GD Goenka La' Petite, Gurgaon, is a private Montessori preschool run by the G D Goenka group, New Delhi,

Pic Credit – G d Goenka La Petite
Address:36, White Wood St, Malibu Town, Sector 47, Gurgaon. Phone # 0124 420 5394
They are situated in a safe, clean, green and a sprawling area . To monitor and capture moments of growth and development for the children and to be extra vigilant about their safety and security, they have round the clock surveillance of the entire premises.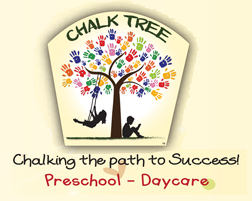 Image Credit : Chalk Tree
Address: NS3, Block – F, Mayfield Gardens, Sector – 57,Gurgaon Phone# 0124- 4268880
Timings: 8.30 am -6.30 pm (Mon-Sat)
This is run by one of our community members Shweta Shangari and Ruchi Mitroo .Their safe and colorful environment, full of positive energy keep children exceedingly happy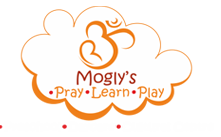 Image credit; Mogly's
Address: B-9/22, DLF Phase-I Phone# 0124 4269436
Timings: 9 am -6.30 pm
The founder of iDiscoveri Shalini Gauba is also a member of our community.they are a learning, teaching, and research oriented Preschool, that works at making learning more experiential, meaningful and fun.

Pic Credit : IDiscovery
Address:Nursery School Site, Near Plot Number 1393 Sector 46, Gurgaon
Phone:+91 9818208833