It was on a balmy October evening of 2003 that I first watched Born Wild on NDTV — a show that allowed you to get up close and personal with the people from across India working towards the conservation of endangered species. What was appealing was the engaging narrative spun together by two young reporters, Swati Thiyagarajan and Gargi Rawat. In this particular episode, I watched spellbound as Thiyagarajan accompanied the Irula tribe, which lives in the deep recesses of the Nilgiris, on a cobra tracking mission. Through the years, Born Wild presented several such memorable episodes, allowing you to journey with the duo to the far flung corners of the country. For instance, in January 2008, the team went to a Nishi village, near Itanagar, in Arunachal Pradesh, to know more about the tribe's spiritual and social connect with the state animal — Mithun. The show left one enlightened, and also sensitized about the concerns facing conservationists today.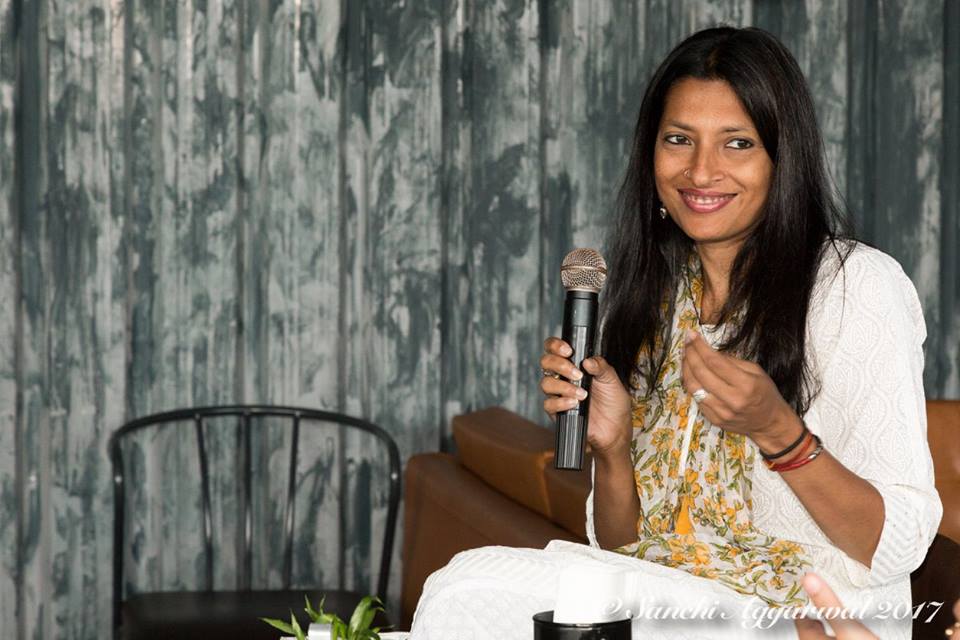 So, when I got to know that Thiyagarajan had written a book — Born Wild — about her journeys into the wild hearts of India and Africa, I simply had to read it. It is a convention, of course, to start reading from chapter 1. However, I must be excused for starting from the very end, for it featured an exclusive interview of Sir David Attenborough. It presents a snapshot of his journey as a conservationist — from the time he joined the BBC in 1952, going forth to the 1970s when he started the Life on Earth series, till now, when he has been speaking out about climate change being the greatest threat to the planet. He also lists his top three moments in the natural world, one of which was when he dived on to a coral reef. "The first time you dive with aqualung gear and become independent of gravity is very exciting. The thought of being free — where with a flip of your flipper you can move up or down or sideways and are free of the bonds of gravity — is amazing," he tells Thiyagarajan.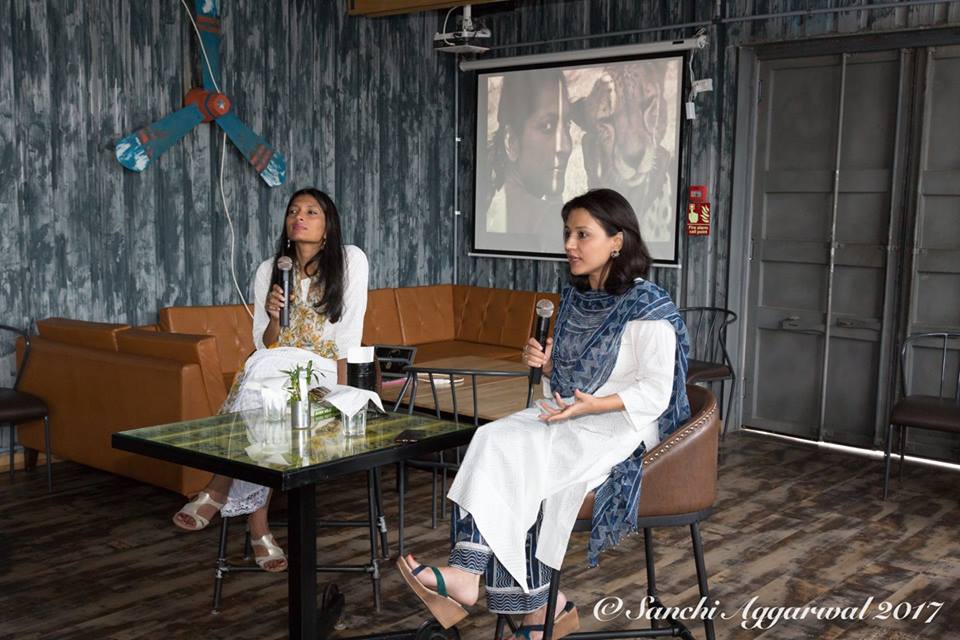 The interview sort of sets the stage for things to come in her book. The tone of the narrative takes off from the show, it's warm and engaging, without being sermonizing about conservation. The personal stories — anecdotes from Thiyagarajan's growing up years, stories of Gajendra Singh, Visalakshi Devi, Dr. Vidya Athreya, and the countless others in the field of conservation, whom she met in India and abroad — add a special touch to the book. One meets several close influencers along the way. Uncle Siddharth, for one, makes an appearance often. "Siddharth Butch, naturalist, ornithologist, my father's best friend and the single greatest influence in my life. Today, if I stand labeled as a conservation journalist, well it is all because of him," she writes. One also begins to view conservation in India through the global lens, with the numerous international instances that she mentions. It's a tremendous effort by Thiyagarajan to bring conservation into our everyday conversations, and for this reason, along, this book is a must-read.
Excerpts from an interview with Swati Thiyagarajan:
Q: It's interesting that you have split your chapters according to specific species and not according to an ecosystem?
A: I have split chapters according to the various keystone species — some carnivorous and some herbivores — which are integral to the ecosystem. Except for the charismatic animals, we usually go past the others and don't look at them in a big way. I wanted to change that through personal stories and experiences. The idea is to get people more enthusiastic about nature, to get them to acknowledge that there this other world out there. I want to foster some level of curiosity.
Q: How can conservation become a part of a mainstream conversation?
A: Look at the main topics of conversation these days — politics, economics, terrorism, besides the Bollywood news and gossip. Maybe there will be one random conversation about climate change. It shows where we put our priorities. I don't blame people. You have had a hard day and want to talk about something light. But it's because of these priorities that we are not aware of what we have. We are not alarmed enough. I don't mean this negatively. You live in Delhi and all you talk about is which restaurant has come up. One-third of the children here will have lung issues. For some, their lungs will never develop to the full capacity. Those are concerns that should affect parents. Children these days can recognize brands of clothes but can't identify five trees or birds in the city. One must realize that kids are born wild. They have not been "domesticated" yet. When a human child is born, he or she has a deep connection with the forest. Over years, we tame it and he becomes one of us.
Q: Don't you think that with the man-human conflict now becoming palpable in the urban areas, people are beginning to think about these issues?
A: One must remember that animals have always lived in these spaces with us. It's just that we are seeing a lot more of them now as we have gotten into their spaces. We are now in places where we weren't earlier. Another thing is that why does it take a leopard to walk into our garden for us to recognize the wild around us. This is the season when a huge number of butterflies and birds can be seen outside. All this wild has always been there, we have just not been paying attention. It's a good sign that some form of nature still exists. We live in concrete jungles and don't recognize the natural treasures that exist in these spaces. You only pay attention to what you are told, and hence it's important that this sense is inculcated in children from an early stage. If you only bring their focus to consumerism — which is the next gadget to buy or app to download — then why will that child grow up into an adult who cares.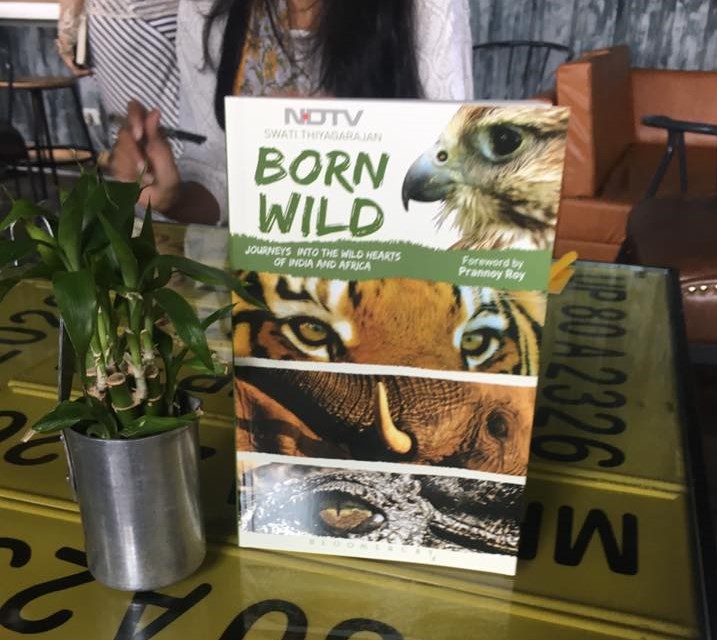 The book launch of "Born Wild " was held at Smaaash Sky Karting at Sector 29. Members of the GurgaonMoms Book Club were rapt at the discussion with Swati Thiyagarajan ( author) and her colleague Gargi Rawat. Photographs taken by Swati mesmerised the audience. She also showed us the trailer of the new Born Wild show to be launched on August.15th,2017.
Pictures Credit : Sanchi Aggarwal