Research says that exposing children to music in their early years helps them learn the sounds and meanings of words. Dancing to the right kind of  music helps kids develop motor skills and also allows them to practice self-expression. Music also helps strengthen memory skills 
I spoke to
Sonam
, a trained and certified music educator, music therapist , VO artist ,child entertainer and the founder of
MOZARTSY
about how can music make a difference if introduced to kids when young
How to introduce music consciously into a kid's routine? Should we take an effort or should it happen naturally?
As a parent, we tend to infuse music into a child's daily activities even without making a special effort. We usually sing while feeding them or simply while talking and playing with them. I highly recommend adding listening to music passively in your child's daily routine. Not just children specific music but all kinds of music that you may be hearing, be it jazz, classical, country, pop, house, electronic or contemporary. Exposure to all kinds of music at an early age will bring appreciation for all the varieties of music genres and also support brain development. MOZARTSY music workshops strive to attain the same by engaging young minds with the variety of music played  'Live' in class by maestros in their feild. This way a child gets exposure to Live music stimuli which otherwise kids between 1yr-6yr old don't have much access to.
What are the first few instruments you recommend kids try out?
It depends what age you are looking at. For children between 2.5 to 5 year olds, you can start with guitars, drums, keyboards, djembe, dhol or even the flute/violin. For even younger ones, you can use maracas, tamborines, egg shakers and introduce the concept of beats to them. At MOZARTSY we offer experiential workshops which exposes kids to all the instruments so that they can choose which instrument they would like to learn. Also the workshop gives children a base in music concepts such as rhythm, tempo, pitch etc. and makes them gain beat confidence at an early stage. So once a child goes through the experiential workshops they can easily graduate to the individual training level and then the whole process is much easier and more fun for a child that small.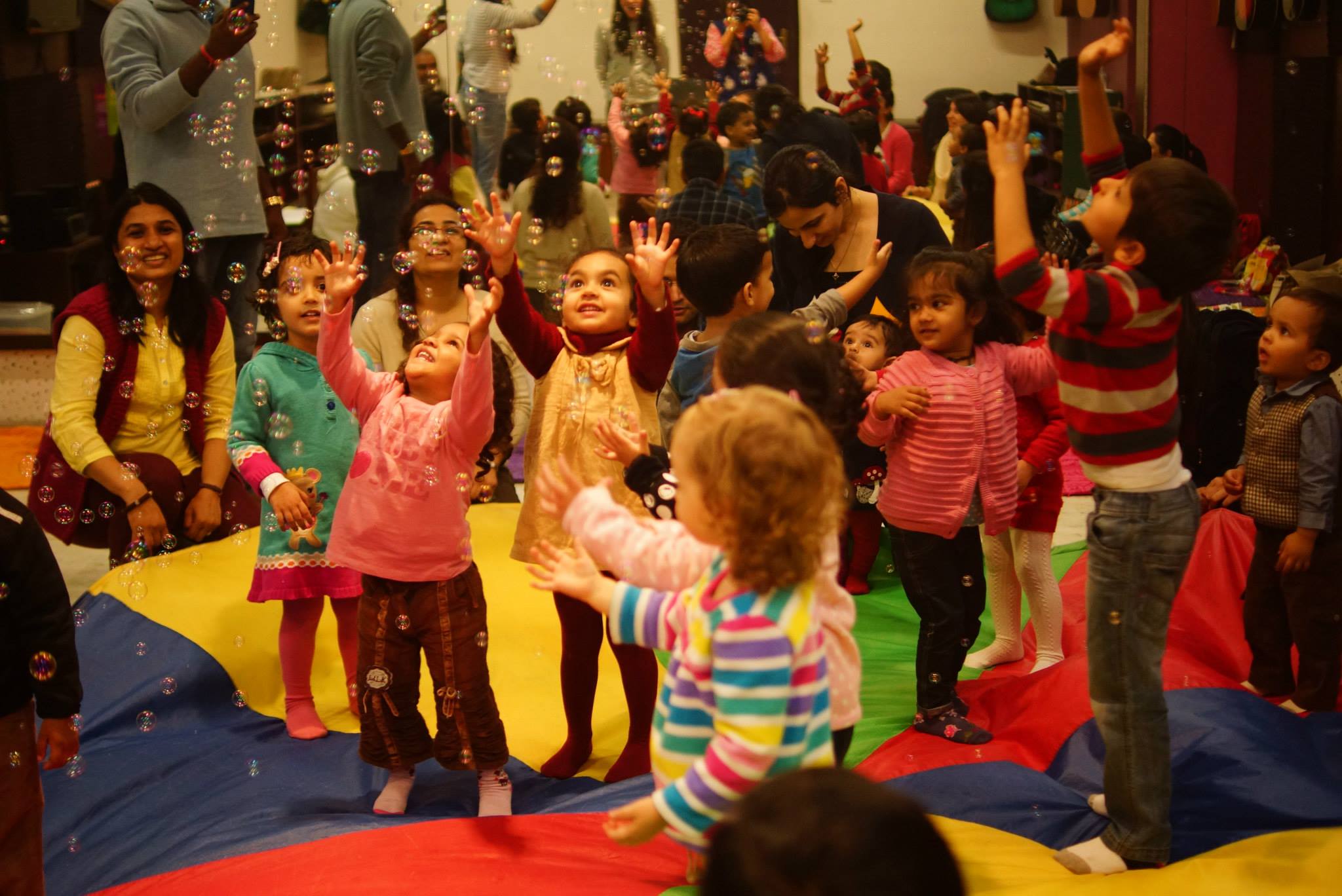 It is said that music makes a kid smarter? Is it true? How does music help in overall development?
Music helps us to balance our logic and creativity and thus allows the child to absorb any other knowledge better. Research has proven that music can have a positive impact on children's learning, including language and literacy skills like vocabulary, comprehension, listening, expression, as well as on social and emotional development, mathematics and pattern-recognition skills, and even ability to plan, guide, and self-regulate behavior.
How much practice time do you recommend each day?
Believe it or not, just 10 mins on a daily basis to start with is good enough 🙂 especially if a child decides to do this on his own and this is what we inculcate and inspire in our classes.
 How can an environment like Mozartsy make a difference?
As children have a short attention span, MOZARTSY provides a stimulating ground to them by engaging them with live music from the real-life, as well as kid-size musical instruments, while exposing them to music concepts. We work very hard to infuse a lot of variety and interactivity in our sessions to achieve that. The knowledge about music is wrapped in fun-oriented activities, which keeps them glued to the class. We engage with children throughout the class by way of questions, props, games, dance and more.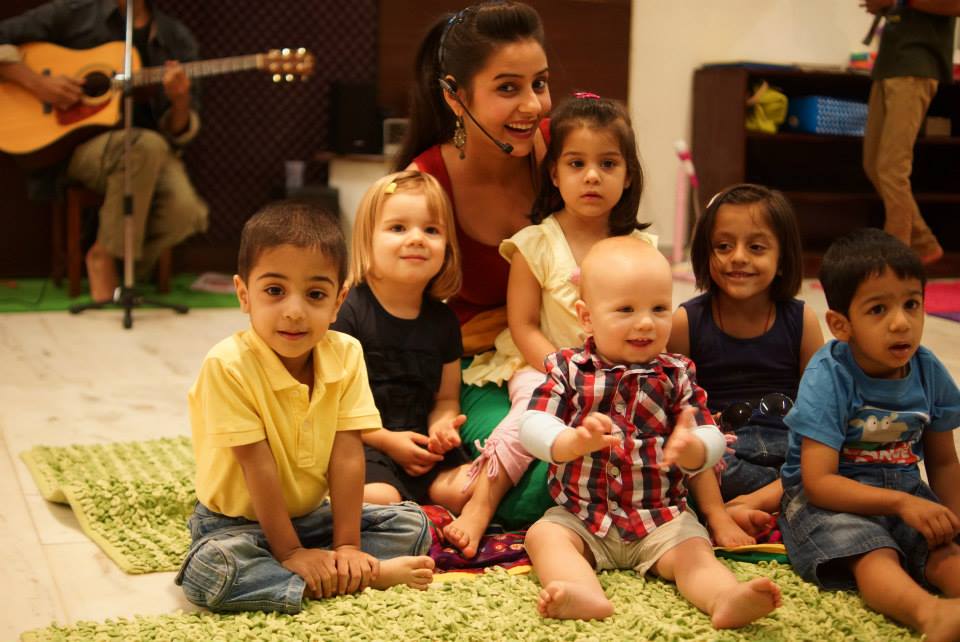 Are individual lessons better than group classes?
For small children (1yr-5 yr), initial exposure to music must be in the form of group classes. These are better because children emulate each other and when even the parents are also around, it makes the learning even better. We have seen that children learn better with other similar age participants and parents, thus all our experiential music workshops have a mandatory parent participation. However, when it comes to learning a particular instrument then individual classes are surely better as no two children will ever learn an instrument at the same pace or have the same choice of music.
Is it a good idea for music schools to offer opportunities for young students to perform?
It is a definitely a great idea. The performances not only provide them with a great opportunity to exhibit their talent and gain confidence, but it also makes them practice and rehearse what they have learned.
Let us know what Mozartsy is all about and what made you start  it?
MOZARTSY is an innovative initiative aimed specifically at exploring musical instruments and music concepts with children at an early stage (1yr – 6yr olds). It's about kids, parents, and music time together! We offer professionally crafted workshops for kids in a well-equipped teaching studio with AV teaching aids and all types of Indian and western musical instruments that kids between 1yr to 6 yr old have never had access to until now. The MOZARTSY centre also offers private guitar, keyboard, flute, violin, drums, djembe, tabla & singing instruction for all ages.Our classes are uniquely conceptualized to expose children under six yr to "real" musical instruments, as well as musical props to introduce them to concepts of music early in their lives, giving them a lifelong love of music and a foundation for learning. At MOZARTSY, it's much more than just music and movement as there are plenty of fun activities and games that have been created to "musically" engage kids.
When my daughter, Shanaya, was just two year old, I was really amazed with her interest in musical instruments and Live music performances, that's when I thought of extending this wonderful gift of music to other kids as well and after rigorous research I crafted these workshops. The workshops received tremendous response from parents confirming the growing need for this kind of education.