It has been 18 years since I lost my only sibling. Major Prateek Mishra was 26 when he made the supreme sacrifice in the service of the nation. Though I have often wondered over the years who sacrifices more—the young soldiers who lay down their lives one day or the loved ones they leave behind, who die every single day for the rest of their lives— To say our lives were never the same would be an understatement. This was the ultimate test of faith, hope, acceptance, bravery, and love. To die for him seemed easy. How does one live when all is lost?
It was too sudden, too early, and too cruel. He was going to be married in a couple of months. He had come to meet me just a few days ago. He looked radiant. He asked me to take care of Dad. He asked me to write letters to him. I laughed at him for saying that the days of writing letters were over. In any case, we spoke on the phone every day. Rakhi was a couple of days away. I tied one for him in advance and gave him another beautiful piece for the actual day. When his belongings were sent back to the family about 20 days after his death, my Rakhi was right on top of the trunk. Under it was a file with the letters of everyone who had written to him. There were none from me.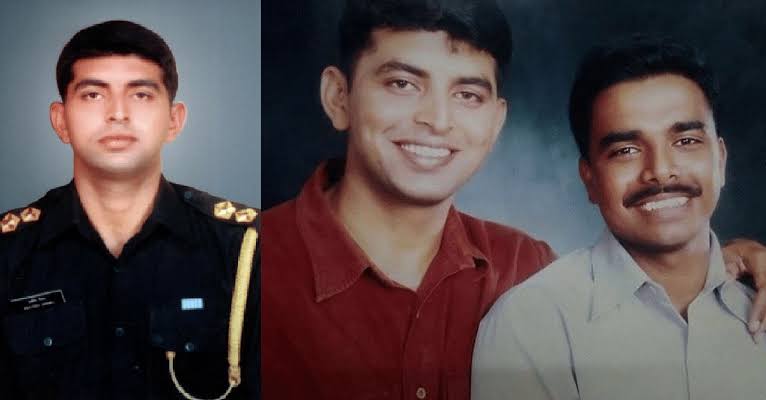 Then comes Vijay. He was my brother's close friend. They were together in the NCC with dreams of joining the army. In one of their moments, they had asked each other to take care of the other person's parents in case something happened to them. Prateek made it to the army; Vijay didn't. But after my brother's death, Vijay moved in with my parents and stayed with them for over 14 years. He got married there. His children were born there. His own parents stayed less than a kilometre away from my house, but he chose to honour a promise made to his friend. He flew every year to Delhi on Rakshabandhan to ensure I tied a Rakhi for him. I am not sure what we would have done without him to hold us at that time. But all his love couldn't fill the huge hole in our hearts just yet.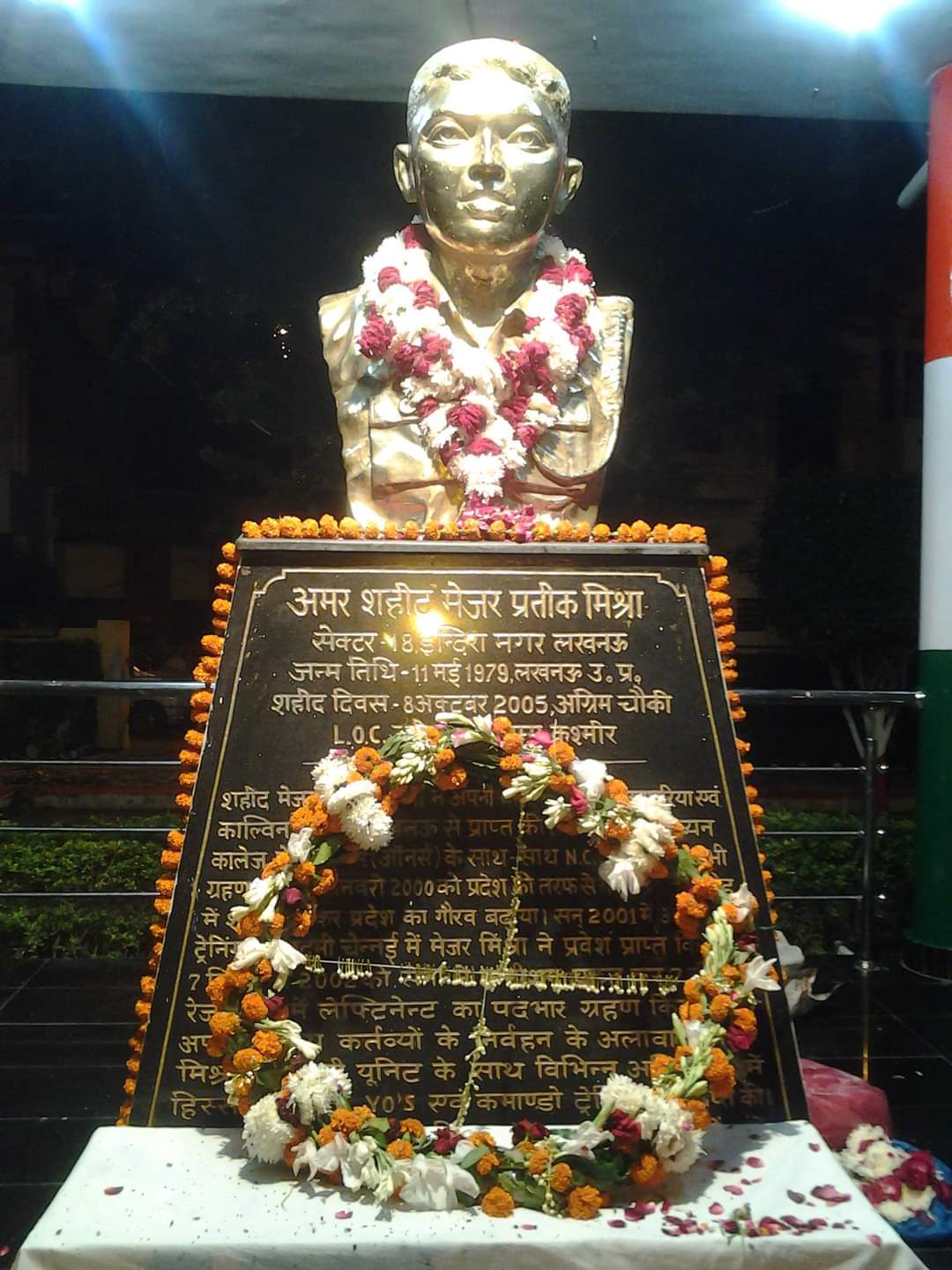 Vijay's wife was expecting their second child in December 2013. It was a very difficult and trying pregnancy. Several doctors advised them to abort the child. Vijay went against everyone's advice. When I went to Lucknow for my brother's death anniversary on October 8 of that year, I found that she was suddenly hospitalised due to some complications. During the memorial service that evening, when the Guard of Honour was being given, I got a call from the hospital saying that a son had been born. It was beyond overwhelming. It felt like the closure we so desperately needed, but it seemed there was more to come.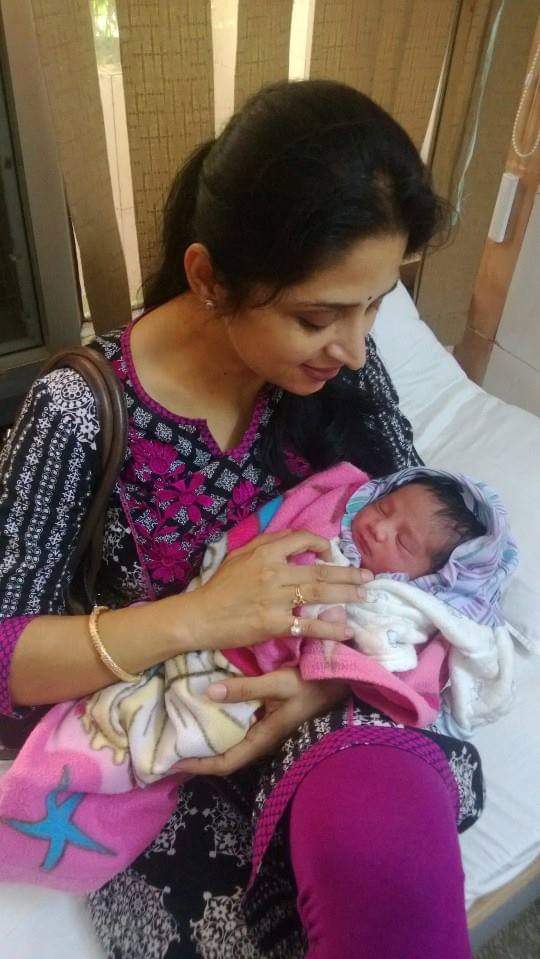 In 2019, my father passed away after battling some complications arising out of accidental injuries. His health was failing him every day, one organ at a time. My dad, who survived through the night following a terrible accident 20 years ago, clutching his open, bleeding head, for the hospital to open in the morning, was sinking. His body was failing him, even though he wanted to live for his family. What a choice he had—to reunite with his long-lost son on the other side or to stay with his daughter here.
I knew he wouldn't be able to make that choice if I didn't let him. He was waiting for my permission, but I didn't have it in me. I had my own fears and insecurities to face, and I was clinging on to him like my life depended on it. How could I lose everyone I loved? While I struggled, he kept deteriorating. Every time the guard came to shout out for the attendant, my heart sank. Every time the call came from the hospital, I stopped breathing. I was only delaying the inevitable. As more procedures kept getting done, more tubes kept getting inserted, the infection soared, the temperature rose, the body bloated, the bed sores erupted, and the breathing became laboured, but my fighter dad kept going.
My wakeup call came when he was put on a ventilator. He wasn't responding to antibiotics. I stood there paralysed as they tried to prick his fingers to take a drop of blood out to test his sugar levels. Three fingers and not a drop of blood; I could not be selfish any more. I talked to him and told him to choose. It will mean the world to all of us if he chooses to be with us and comes back home healthy. But if he really wanted to be with his son, it was okay. I just didn't want him to suffer any more. He needn't worry about anyone or anything. But he couldn't expect me to make the call on removing life support. He will have to make the choice himself. He passed away the next morning. The first thing I said to him upon seeing him was "Thank you." Even after his death, he took care of us. Vijay and I performed the last rites for my father together, as his son and daughter should have. Both of us shaved off our hair and sat for the 13-day rituals.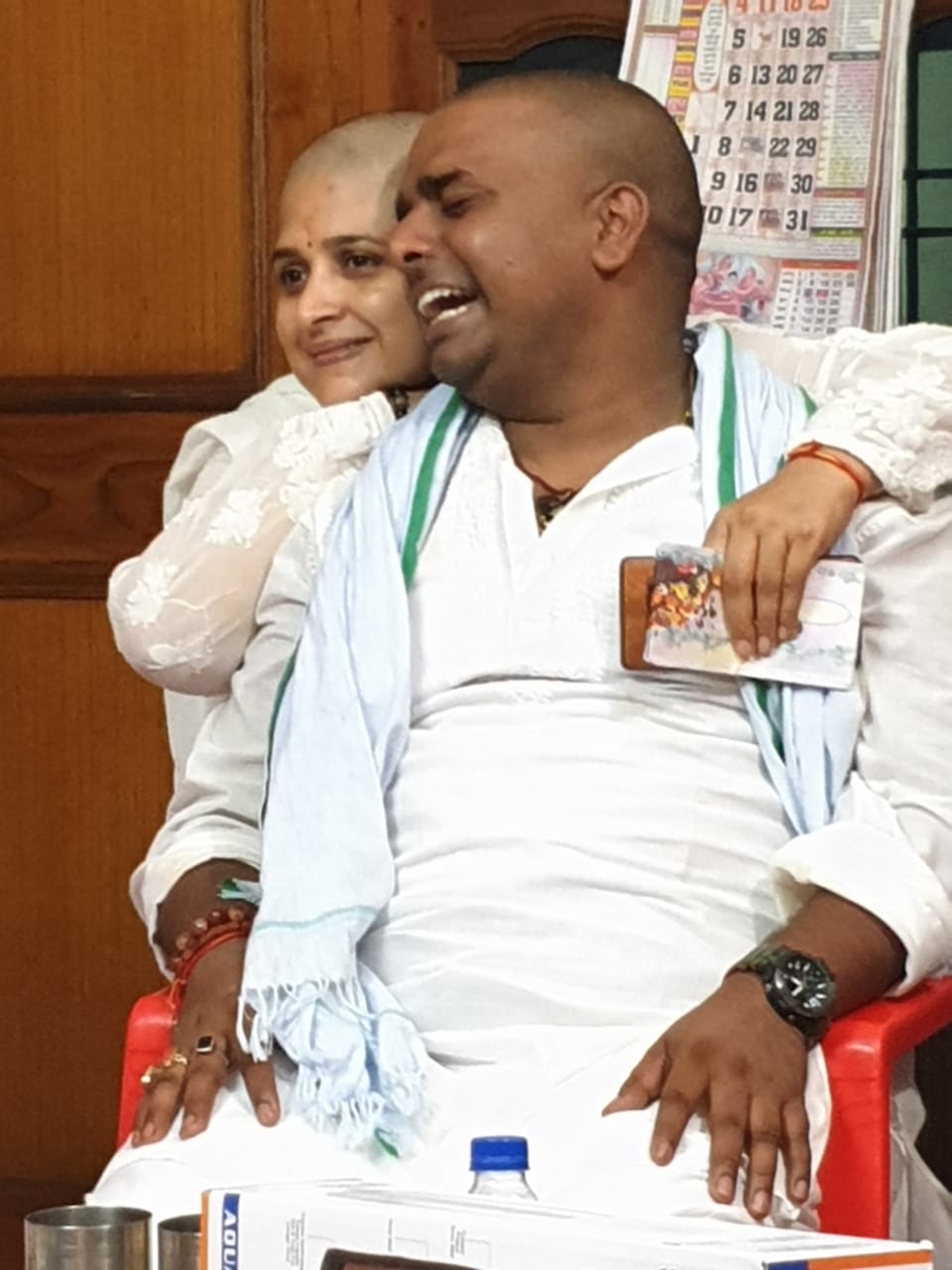 It has been 18 years since I lost my only sibling. In a few years, we would have spent more years in our lives without him than we spent living with him. But these 18 years have brought a lot of realisations with them. Faith works in mysterious ways, and those who love us never truly leave us. Though nothing can take away from the loss that we had to suffer, someone gave us hope and support through different means. God manifests in the form of people, situations, thoughts, and coincidences. It is important to love ourselves and accept help when we need it the most. With time and intent, one learns to focus on the memories that make them smile and release the pain over time. If it were a choice between spending only so much time with them versus never being together so as to avoid the pain, I would choose the pain any day. I learned to live. To not wait for things that matter. To make my time here matter. To do things I love. To be with people I love. The distance between us is all temporary. With each passing year, I am one year closer to meeting him.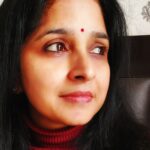 Smita Mishra is the founder and managing director of NatureHealz, a natural wellness company. She loves to coach and guide individuals looking for holistic health reversals. She is also a registered farmer and an active stock trading enthusiast. She is deeply interested in mystical science, energy healing, tarot, crystals, photography, and travelling.