A craze for baking made her name her venture Krazy Cakes.Shreya Chawla, a 16-year-old from Modern School Vasant Vihar has always nurtured the dream of opening her own patisserie.Her love for baking began quite early in childhood & it didn't take her long to realize that her heart and soul lay in designing & baking delicious cakes for every occasion.What started as a mere hobby has shaped into a micro venture which has given her the vision & the confidence to dream big.
I got the opportunity to talk to Shreya about her journey, dreams, and aspirations
Anshu: How did you get into baking?
Sherya: As a child, I loved helping my mother in the kitchen.I started to experiment with new recipes & both of us innovated new skills in baking by watching the internet.Then I got a chance to participate in the first round of junior Masterchef & fortunately cleared the initial rounds but could not go ahead because of my academic commitments.
Anshu: Did you face any initial roadblocks or challenges?
Shreya: I can say my age was the only barrier because initially, my mother was very apprehensive & scared to leave me alone in the kitchen & then it definitely does get tough a lot of times balancing between school, tuitions & my passion.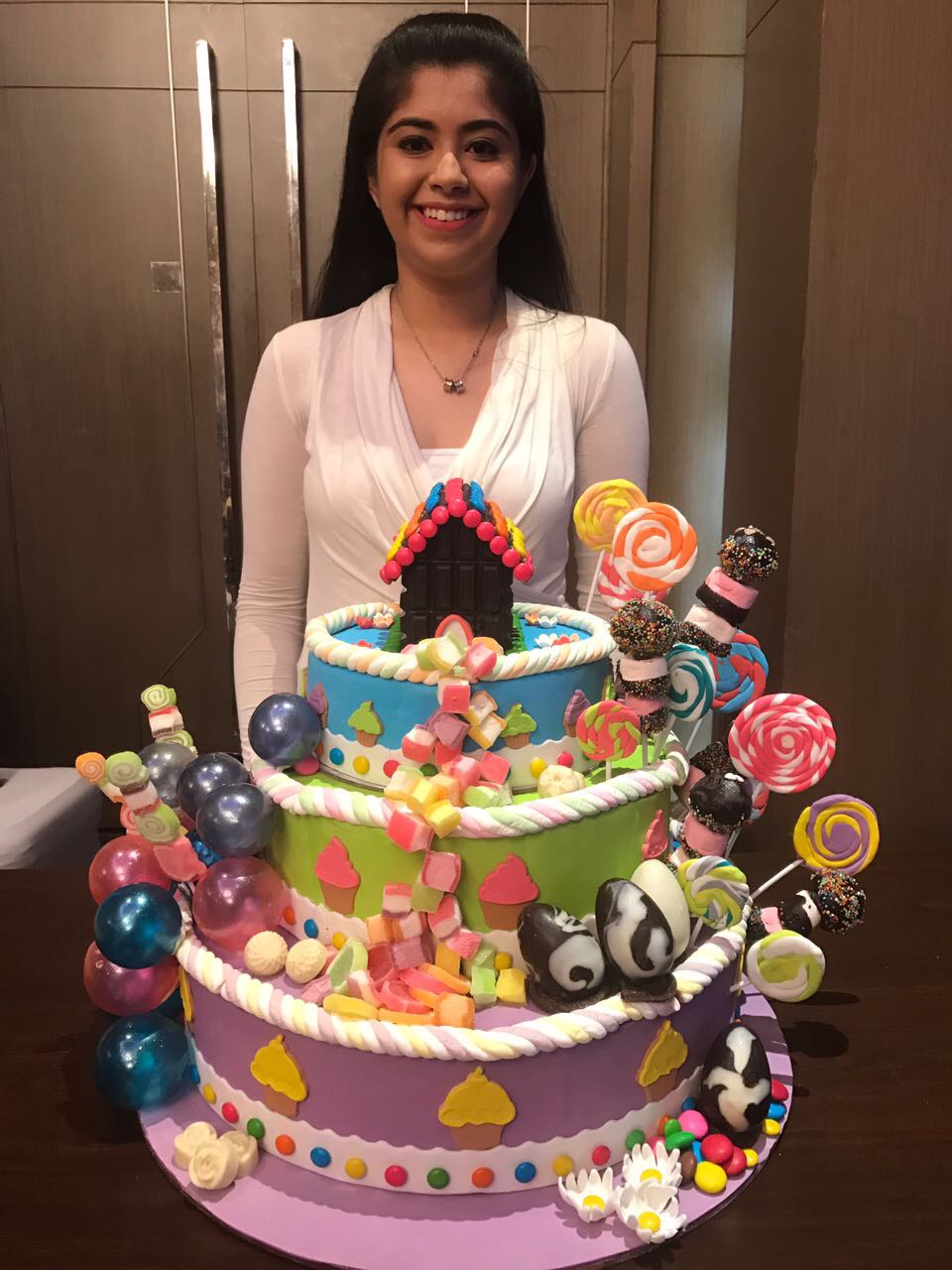 Anshu: What is your favourite thing to bake?
Shreya: Scrumptious cakes, cupcakes & brownies which I am sure no one can stop after having a bite.
Anshu: What are your future plans?
Shreya: I have always nurtured the dream of opening my own patisserie with a difference & new innovations as baking is an art & my passion & hunger for experimenting new ideas is my biggest driving force.With my parents' blessings, I wish to confidently move in the direction of my dreams.
Anshu: What advice would you give to youngsters who want to get into baking?
Shreya: Enjoy doing things which give you immense pleasure as it comes from the heart & ignites your passion.Keep the seeking spirit alive in you & never let your dreams die but give it wings to fly high.