It was that time of the year yet again… Summer vacations '22!!! Covid had just about started to retract and people were taking vacations all over the world.
But in the Somani household, all that we were talking about was we have to go somewhere but the million dollar question was "WHERE".
Spiti valley
was something that my husband and I had been contemplating for sometime now, but with small kids we were not able to take the decision. On 23rd May evening, my husband messaged
"Spiti trip karna hai to batao else we are home for these vacations.
" And with as much finality in my tone (read written tone), I replied "yes".
And what followed was a blur of activities. I immediately contacted someone who runs a tour company in and around Spiti valley. "Rajveer ji, Spiti trip karni hai, we want to leave on 25th May" (1.5 days from when the decision was taken). We have 10 days in our hand to do this trip so please share an itinerary which caters to 2 kids (aged 10 and 6 respectively). He was equally forthcoming. By next morning we had an itinerary and hotel bookings ready. The only hitch, we still had to book a taxi. Husband decided that he will drive upto Shimla and the agent will provide a taxi from there (thank God good sense prevailed and we decided on taking a taxi for this circuit). We left on 25th May morning packed to the brim with clothes and enough supplies.
The 1st halt was in Shimla. We hadn't booked a hotel for that night as we were not sure where we will stop on our 1st day of travel. But around midnight we finally managed to find a hotel just 30 minutes before Shimla. Next morning we drove till the Shimla car parking where our car was to be stationed for the next 7 nights. We had finally managed to get a taxi as well with the help of our tour guy.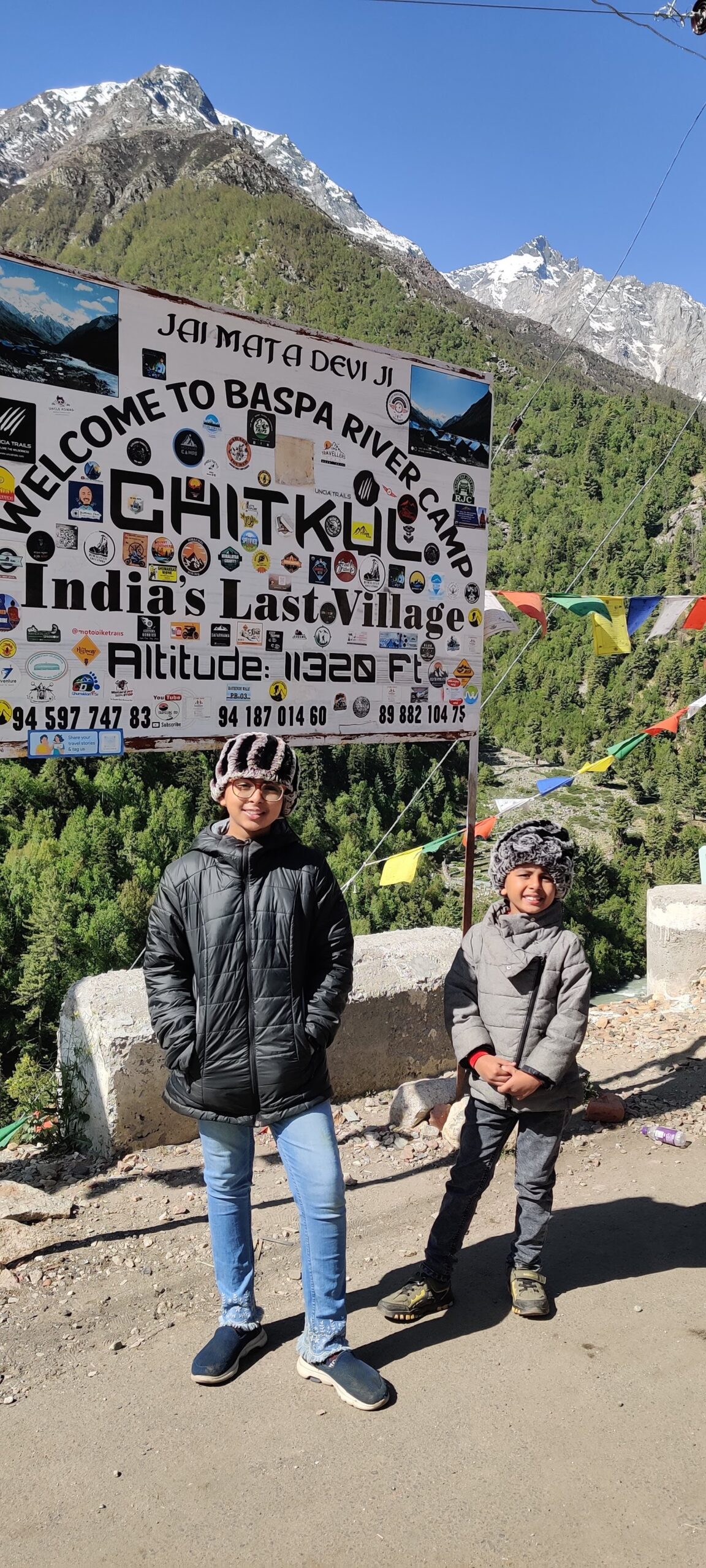 Our 1st halt was at the Baspa river camp in Chitkul. Chitkul is a small village in Kinnaur district and situated along side River Baspa. We reached very late around 8 pm and the temperature was near 0 degrees. It was freezing cold so we had dinner around the camp fire and retired to our tent. The tent was not a heated one so all 4 of us squeezed into one bed and managed to sleep off in the cold night. Next morning we woke up to a beautiful view. We went trekking around River Baspa and then checked in to a small hotel in Chitkul village, exploring in and around the village. We also enjoyed some local delicacies.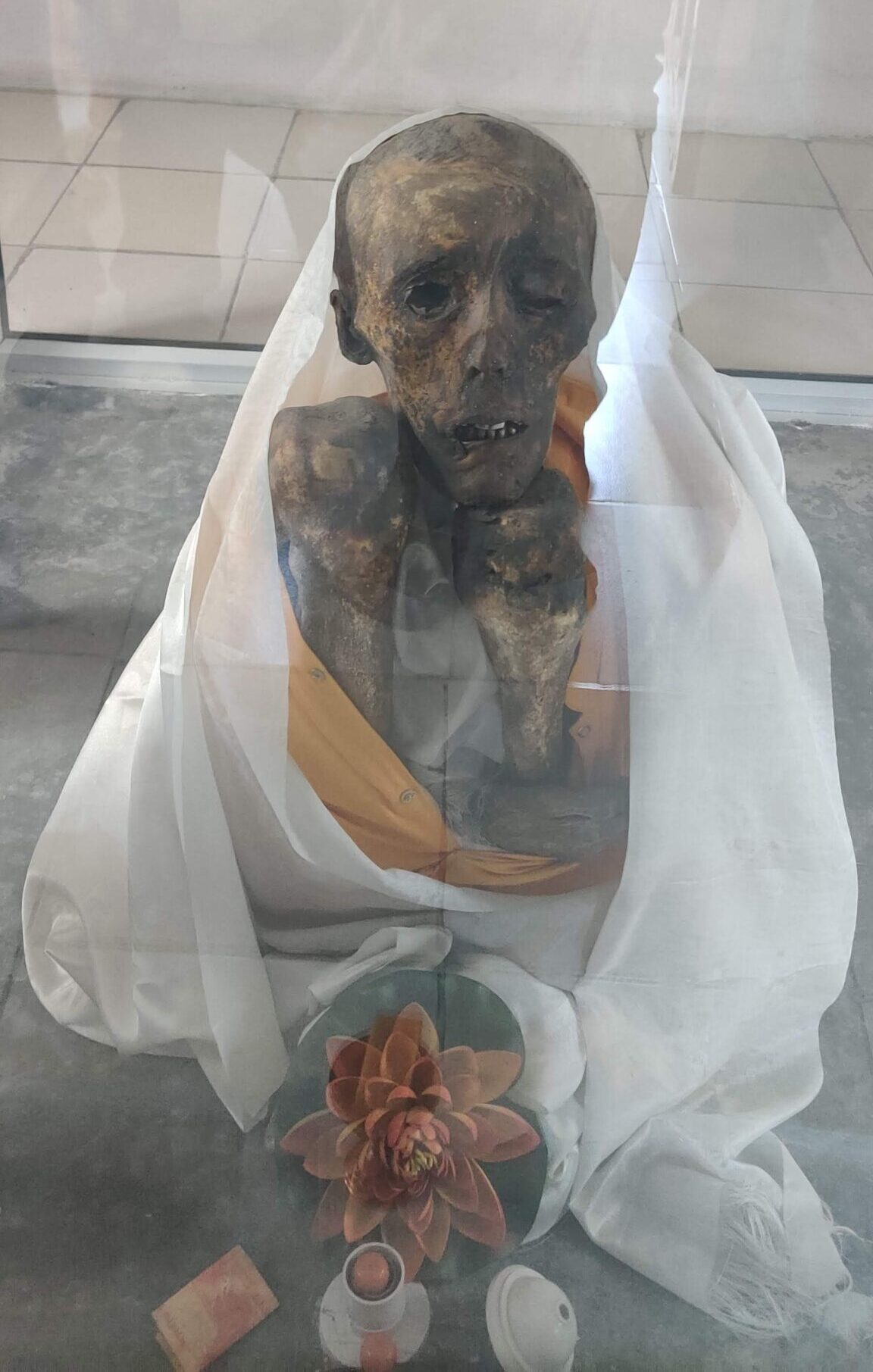 Next day we resumed our journey. Our next stop was in a small village called Nako enroute to Tabo. Nako is at 3600 meters above sea level. We visited the Nako monastery and took a walk around the village. Enroute to Tabo, we visited the Gue monastery (this was one of the star attractions for us in this trip). The Gue monastery has the only live mummy in India with all the skin and nails intact (a Buddhist monk who voluntarily took oath to become a mummy). It was one of the most astonishing things that we had ever seen. The day ended with dinner in our hotel in Tabo.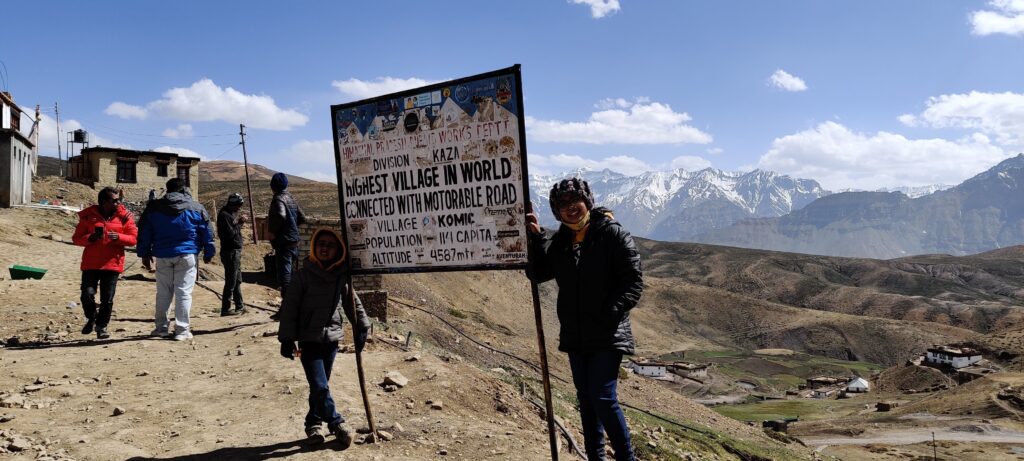 The next day began with a visit to Tabo monastery and local sightseeing around the Tabo village which is at a height of 3200 meters above sea level. While leaving from Tabo, we had the most delicious handmade noodles which a lady was selling from her small set up.
We then began our journey to Kaza which is one of the largest towns in the Spiti valley and also the most frequented tourist place. It was late evening when we reached Kaza after almost a drive of 5 hours. All this while we were mesmerized by the rocky terrains of the Spiti valley. Nature is amazing. In the same state of Himachal Pradesh, it is of utmost amazement that the terrain changes from greenery in Kinnaur valley to all rocky and dusty in the Spiti valley. Nature never ceases to amaze us. The evening was spent in local sightseeing around Kaza valley and dinner at this quaint café run by a lady.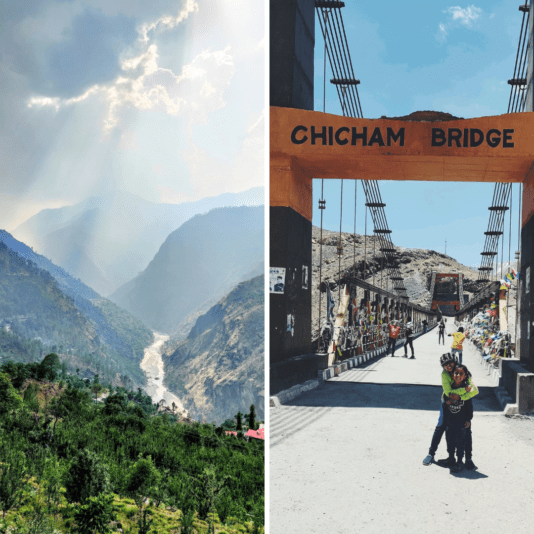 The next morning we left for Hikkim and Langza. Langza is the fossil village of Spiti and we interacted with the locals there. We also saw the Buddha statue which is supposed to be the tallest one. Lunch was with some locals in Langza who took us to their farm. My kids did some farming along with the lady and she cooked fresh food for us. The next stop was at Hikkim which has the highest post office in the world. From there we went to Komic village which is the highest village in India and is also connected by the highest motorable road in the world. We also saw the Chicham bridge which is the world's highest suspension bridge located at a height of 4500 meters above sea level. This was a tiring day but a very fruitful one as kids got to know about Indian terrains.
The next morning we left for Key monastery. This monastery was built by cutting out mountains and is a religious training centre for lamas. We were taken around the monastery and shown the places of prayer and teachings. It is a beautiful monastery with amazing architecture considering it was built by cutting a mountain. The visit to Key monastery was the last thing on our to do list in Spiti valley. We came back to Kaza and relaxed in the evening.
The next day we left Spiti and made our way to Kalpa (a small town in Kinnaur district). I haven't seen a more beautiful town than Kalpa as it is surrounded by the majestic Kinner Kailash range. We had a fabulous view of this range from our hotel and the evening was cold and peaceful there. The journey had us tired but we did some sightseeing around Kalpa.
Next morning we began our descent to Shimla. It was evening when we were able to finally put all our belongings in our car and be on our way back. We took a night halt in a highway hotel near Ambala and finally made our way back home the next morning.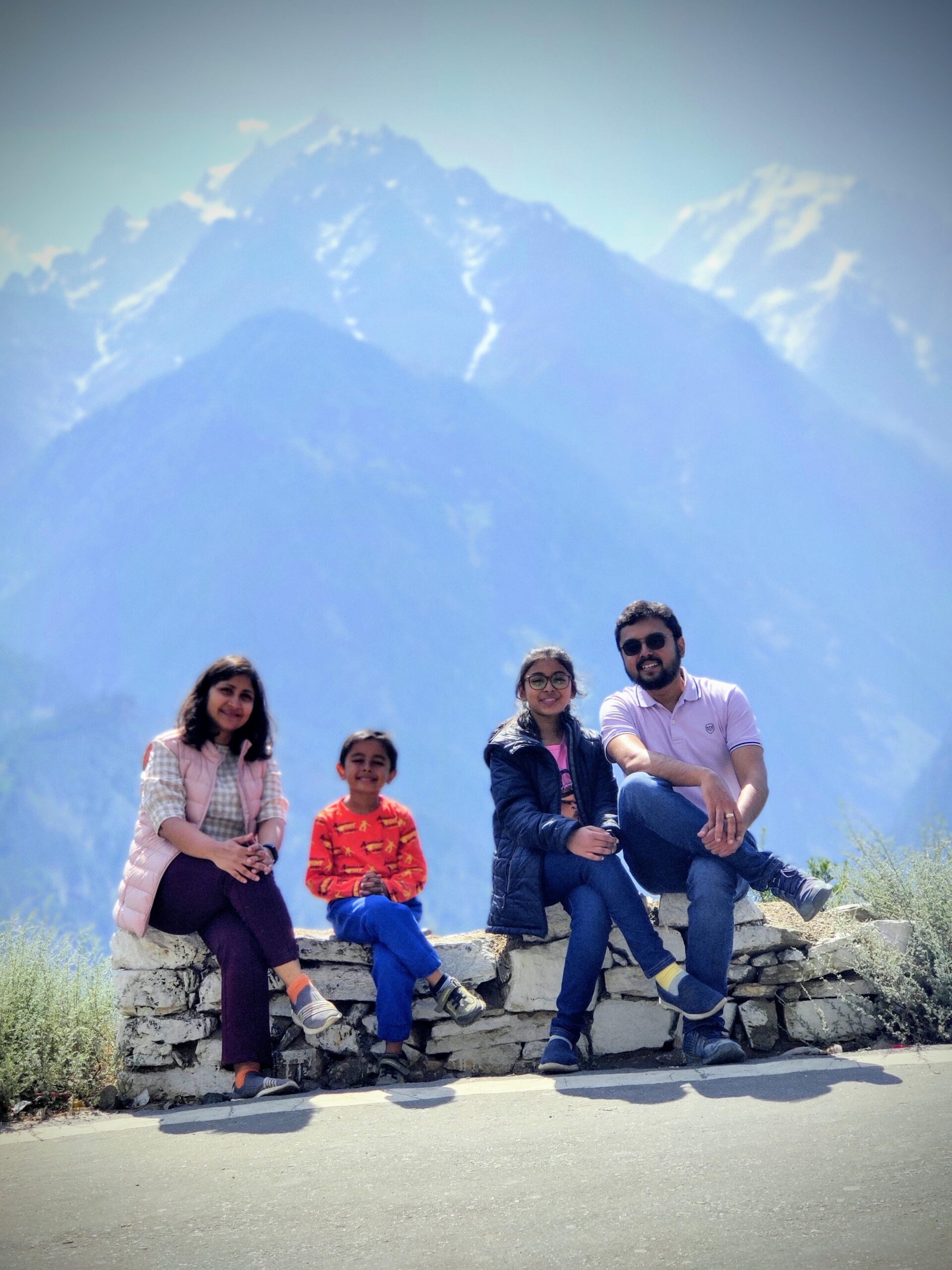 Few learnings from this trip:
Kids are more adaptable and they have much more strength. Kids see and learn. This trip we ensured that we did trekking and we walked our way to a lot of places and our kids made no fuss about it. As far as food is concerned, India is a land of variety but still we should all be ready to adjust given any situation. We can count our blessings that our children have been non fussy about everything on this trip. From basic amenities to 2 or 3 star hotels to road side foods, we all enjoyed everything to the tee and made memories which will definitely last a lifetime for all of us.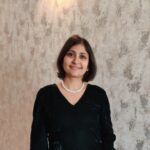 This article has been written by Khusboo Somani
Khusboo is a Chartered Accountant by profession but a SAHM with choice for 2 kiher ds aged 11 and 7 respectively. Part time, she does bank audits for her father's CA firm. her hobbies are reading (which currently she is unable to spend much time on). She loves to socialize and meet people and enjoy good company and great food.