5 days, 10 sarees
That's how I start off on my Durga Puja shopping.
What better than this five-day cultural extravaganza to reconnect with our roots and to flaunt the latest? It helps that new clothes have always been part of the tradition. This is the time that every true-blue Bengali worth her salt gets into a tizzy planning their pujo wardrobe. Which of course, features a good number of sarees; and the Bengali love for the nine yards takes on myriad hues of splendour. I mean, can you imagine Durga Puja without the nine yards? I can't!
All my Bengali friends know what I mean. And for those uninitiated, all you need is to step into any Durga Puja pandal in Gurgaon…or anywhere for that matter, and you'll know.
Audrey Hepburn or a Satyajit Ray film; a dancing foot or an autorickshaw; high collars or cape sleeves; halter neck or boat neck; bows or ruffles; borders or embellishments, creative cutouts and sensual silhouettes; embroidered or handpainted – the humble blouse has evolved to become a quirky, offbeat style statement. Thanks to some contemporary designers who have turned their attention to the saree's ubiquitous partner, the saree game has been taken to another level altogether. At my usual sojourn across the popular Durga Puja pandals, apart from the pandal hopping I chanced upon these beautiful women who notched up their saree swag with some serious drool-worthy blouse fashion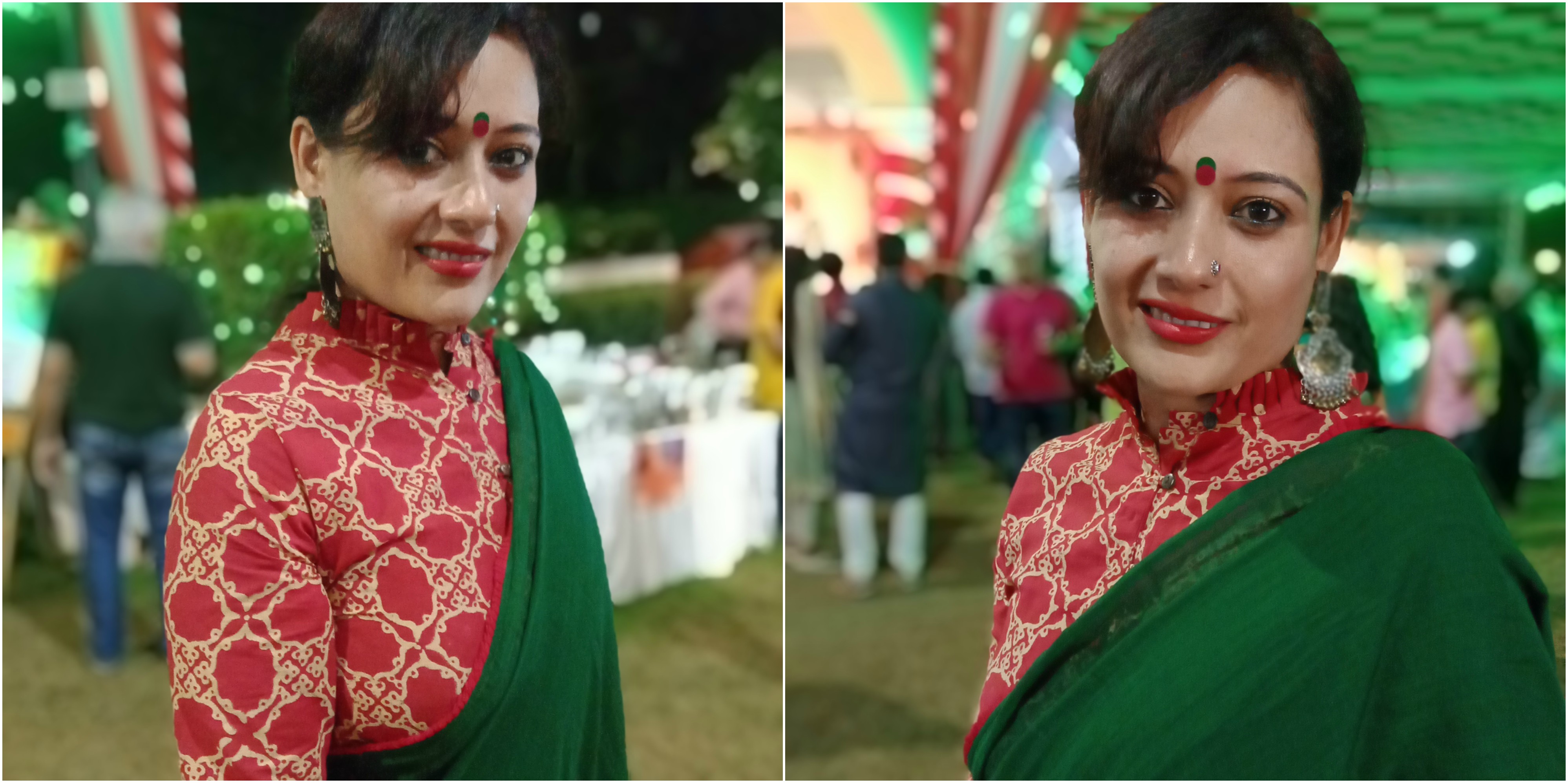 Style 1
I spotted the sweet and simple Sonia Vinod at DLF Club 5 flaunting her pretty rust coloured block printed blouse with high neck and frill collar with a simple green and red cotton handloom saree. She was super excited because it was the first time she had experimented with her blouse and received numerous compliments.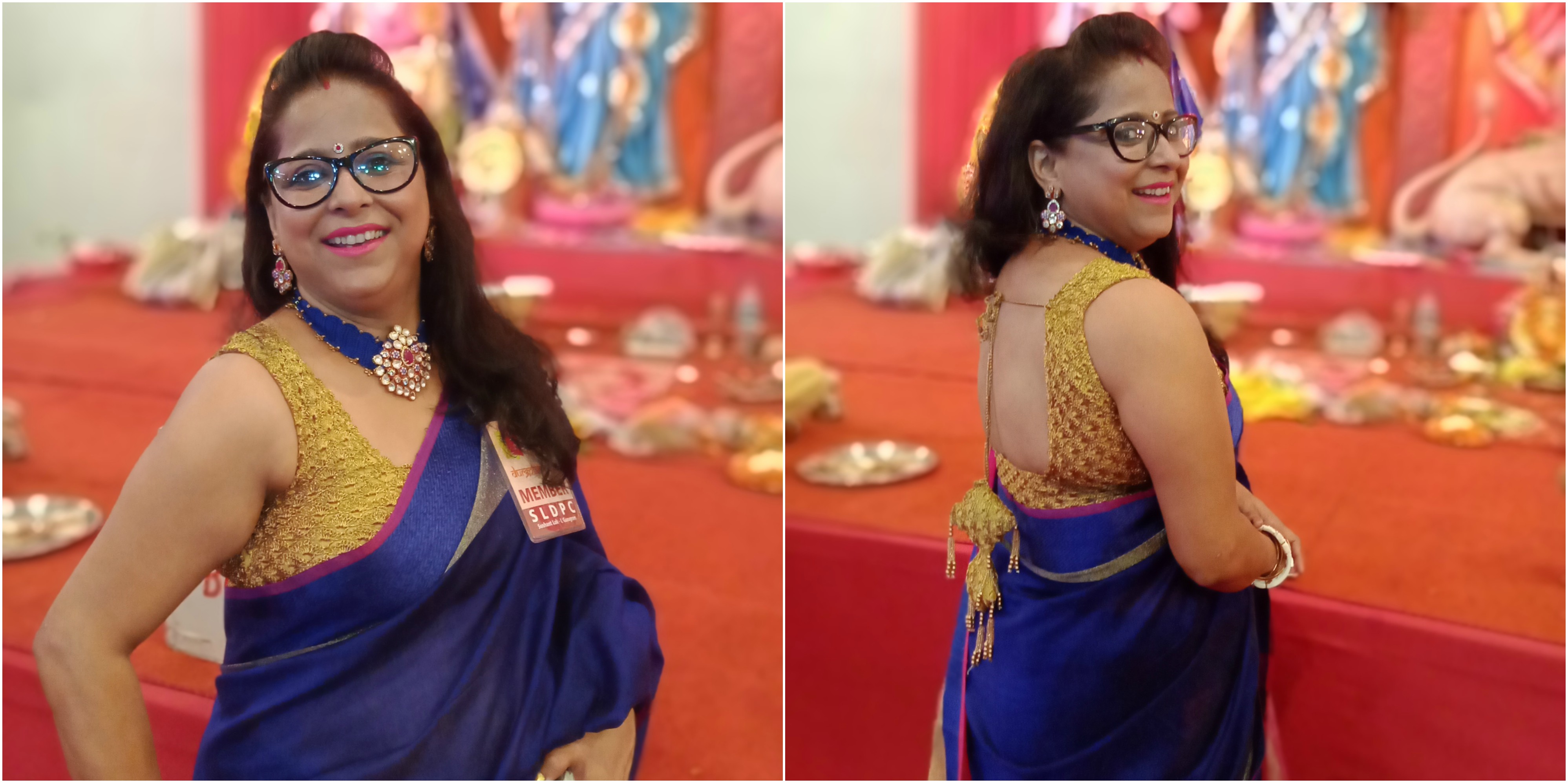 Style 2 
Talented entrepreneur Sriparna Das Chakraborty, at Sushant Lok, teamed an exquisite golden, handmade crochet blouse with her royal blue silk saree.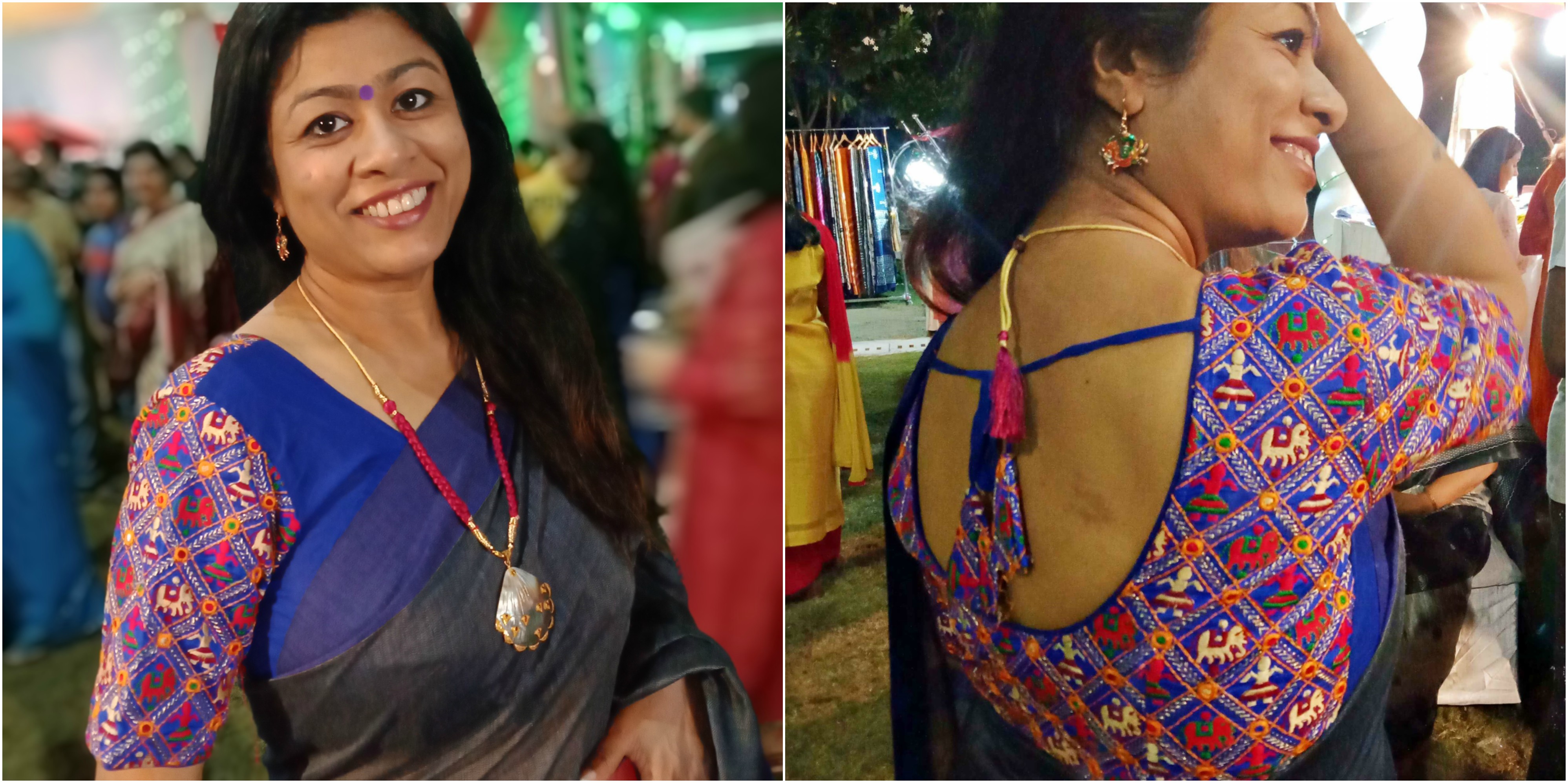 Style 5
A richly embroidered blouse with dori at the back sets off the simple and elegant khadi saree. Zinnia Mitra was quite happy to let her hair down and pose for me at DLF Club 5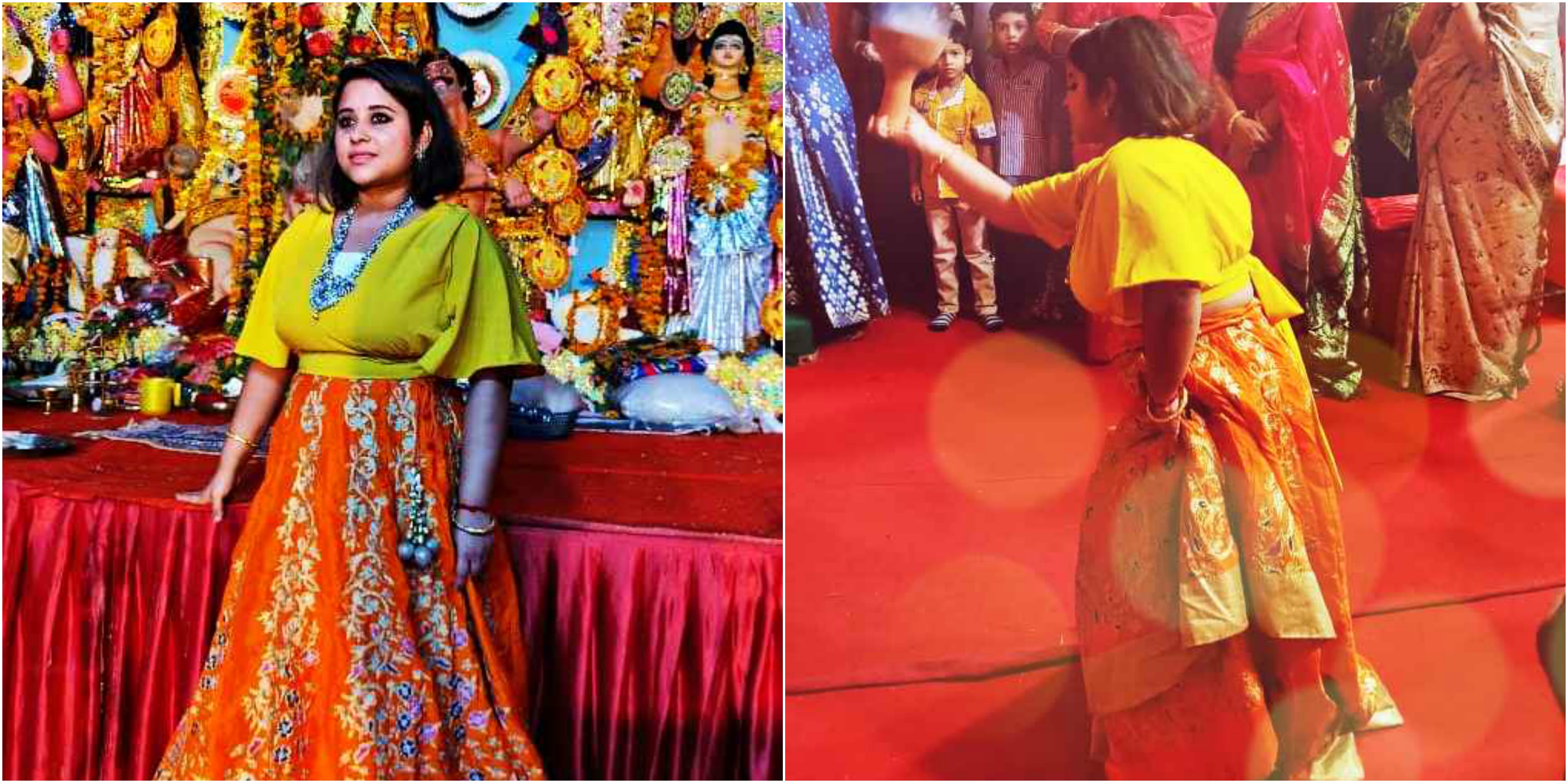 Style 6
Samarpita Rahul Wahlia, Bengali by birth Punjabi by marriage, celebrates all festivals with equal passion. She had paired her lehenga with an interesting umbrella sleeved blouse with tie-up at the back.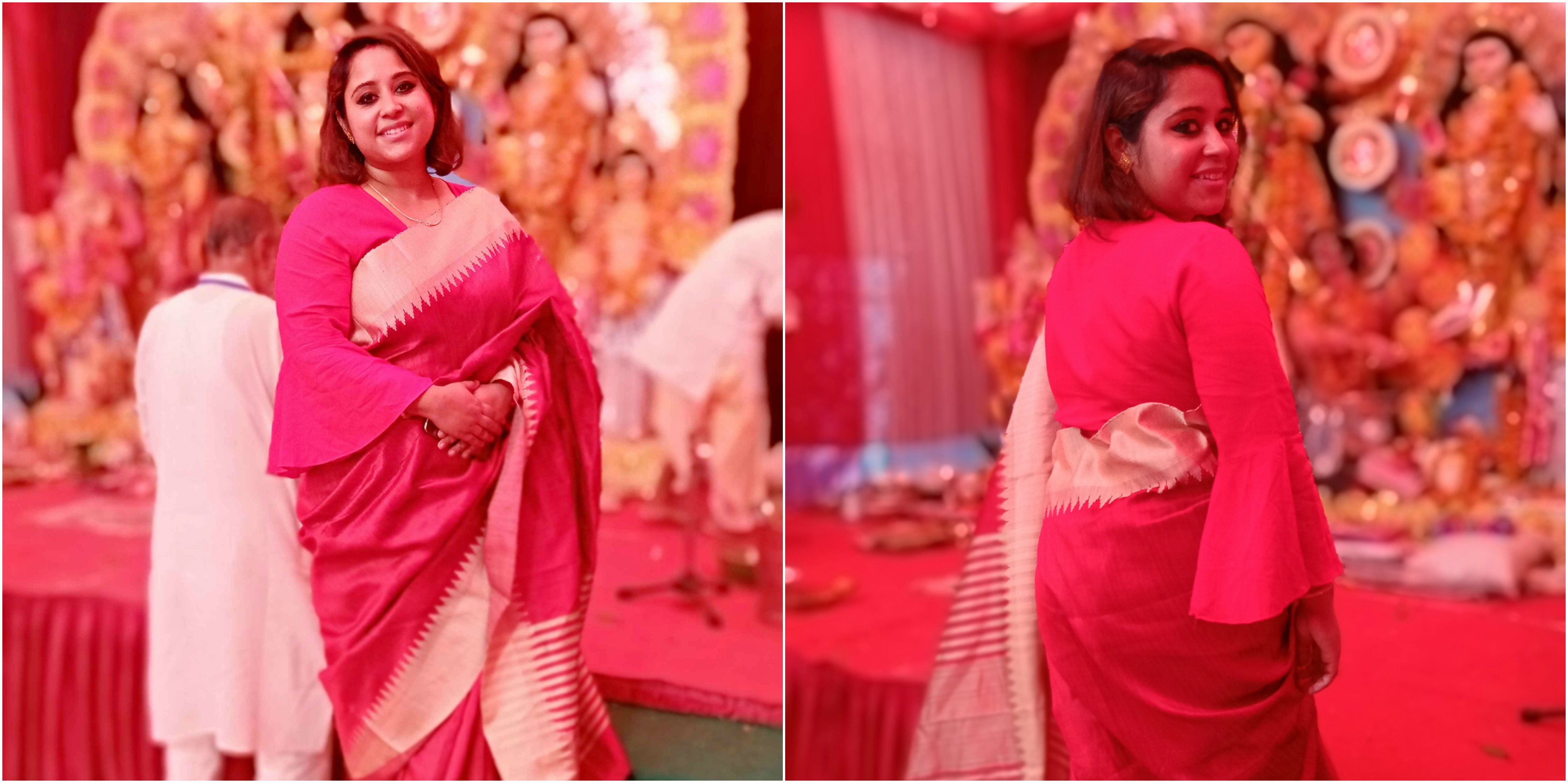 Style 7
Samarpita once again stood out among the crowd at Valley View Estate with her full length, bell sleeved blouse.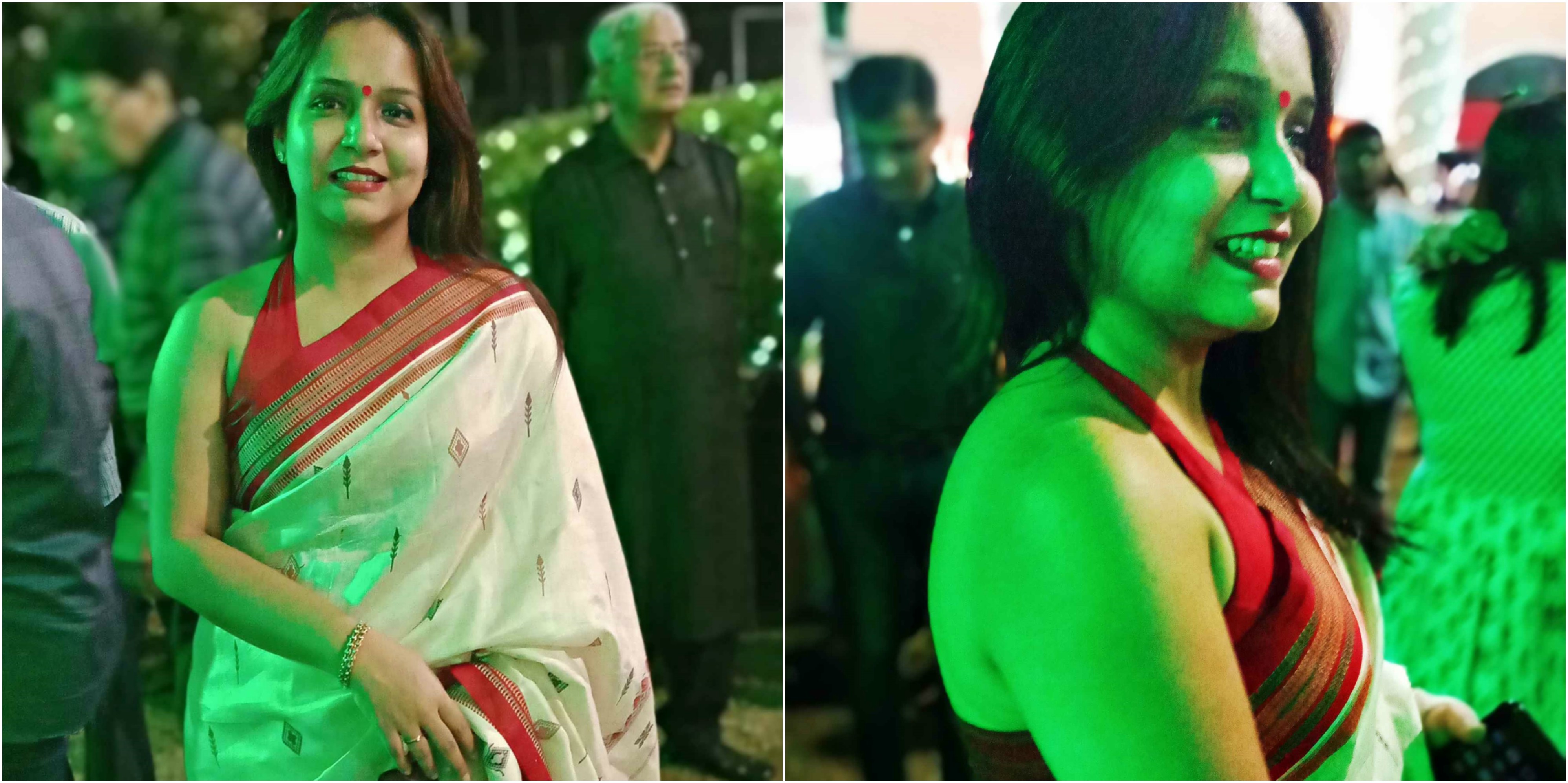 Style 8
Cool and confident, Prarrthona Pal Chowdhury was among the few who carried off the traditional-meets-daring look flawlessly. She married her halter neck blouse with the traditional red and white 'gorod' saree.
Days of planning and innumerable fights with the tailor brought its rewards in a veritable runway of sheer blouse couture! And as bid adieu with a tinge of sadness, I cheer myself up with "move over Paris, Milan, London; ashchhe bochhor abaar hobe!"