"The best teachers are those who show you where to look but don't tell you what to see."– Alexandra K. Trenfor
My mother is a school teacher – but retired now. During my school years, I remember my dad waking up my brother and me in the morning and helping us get ready. My mom would be in the kitchen, cooking breakfast, lunch and tiffin for all of us. At that time we did not have any cook so my mom did all the cooking. 
After that, there would be an epitome of commotion. Because the three of us had to get ready and catch the school bus on time. My mom would take out the crispiest cotton saree and drape it in no time, well I had to fix her pleats. She would make my hair and then we would gobble down our breakfast and run like PT Usha till the bus stop. Extra points to my mom here, because she would run in high heels. 
I realised it many years later how tiring it must have been for her. We would come back home, and she would make rice or chapatis for us to eat with 'daal' and vegetables. After lunch she would take a nap and again get into the kitchen to make dinner. 
If someone would follow a routine like this for endless years, it could be devastating. But she knew self care and kept herself in balance. Meditation, gardening and going for a walk with a friend every evening – is what kept her sorted. 
Of course, the days near the session end, would drive her and all of us into a mad frenzy. But this madness would arrive only twice a year.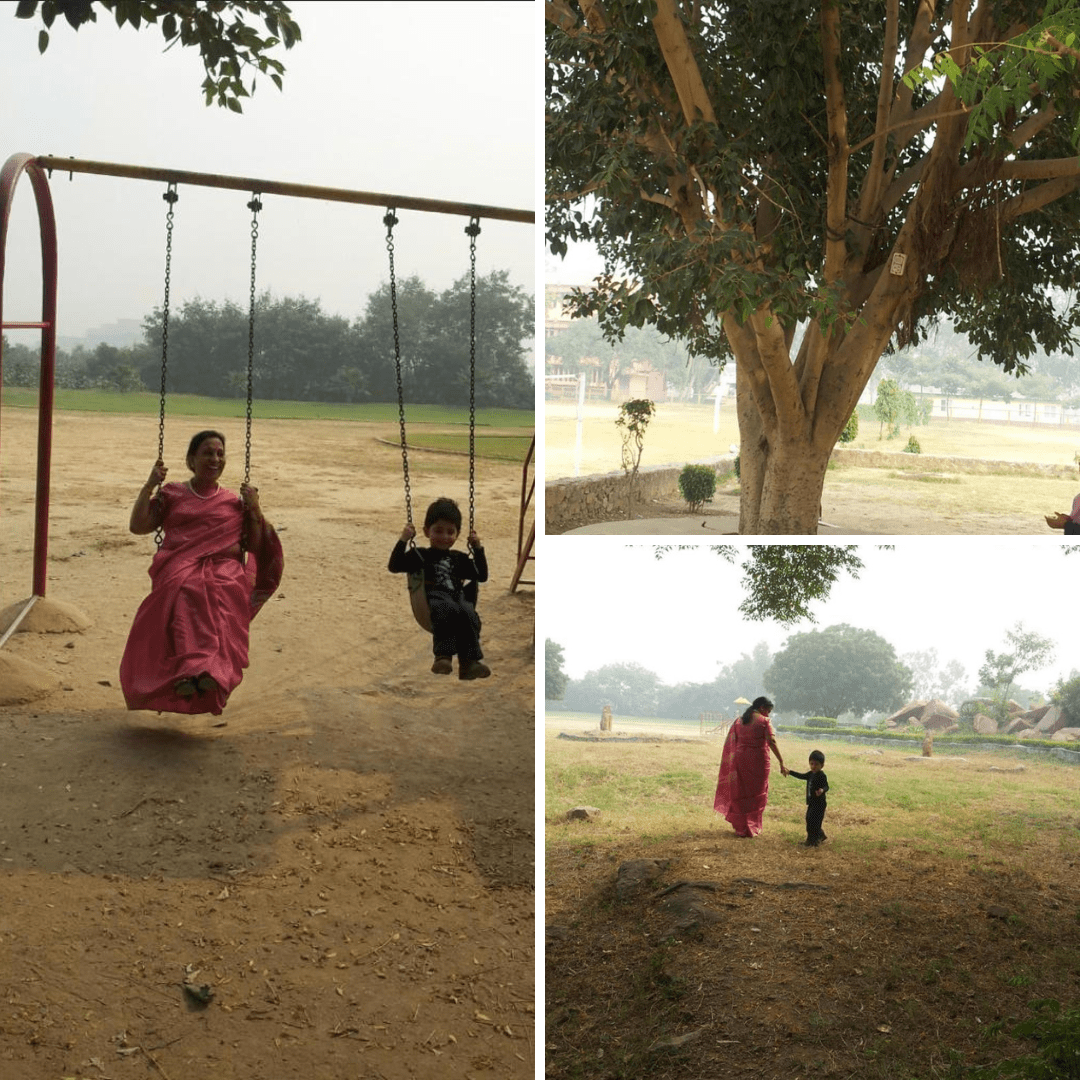 On the day of her retirement, she spent the morning on the school grounds. Swinging on the swing with my son, and sitting under a tree that she had planted more than thirty years ago. 
We all have had some really wonderful teachers in our life. Some have changed us for the better. Because of these really wonderful teachers, their teaching subjects became our favourite subjects and some of us made our careers pursuing those subjects. All teachers impact their pupils lives. 
Some positively and some negatively. 
Since, we were honouring teachers today, I will talk about only the happy stuff. 
I had one such wonderful teacher Mrs. Mridula Pant. Who was simply delightful. Not because she taught brilliantly, but because she was so empathetic towards us. 
There was a time when I was stuck up on getting a 'Prefect Badge', and I didn't get it. I came home and cried… a lot. My mom let me cry and then she told me that it was not the end of the world. But I was completely consumed in my misery.
I didn't have the heart to go to the school the next day, or the day after that and the day after that. And then we got a phone call from Mrs. Mridula Pant. She knew what had happened because she was my class teacher. She told me that I need to stop brooding and come back to school the next day. She told me that I need to only focus on what I do 'now' and not what will happen in the future or what happened the past.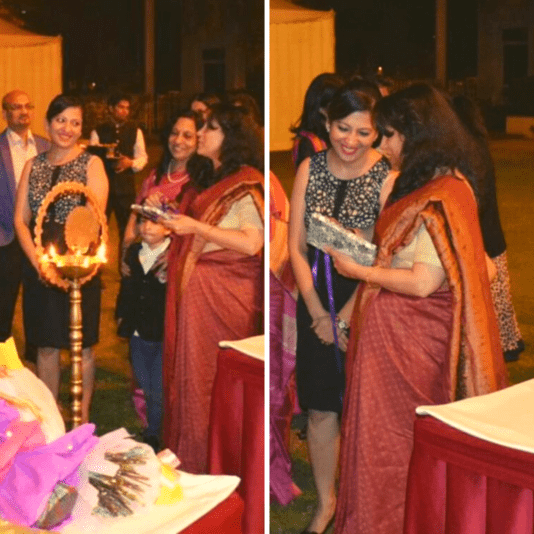 I did go back to school but I still was very uncomfortable, so I went and told her that I am going to bunk the next class. "Don't get caught" was her reply and I will never forget that. 
I decided to imbibe what she had told me, even in my college. To my surprise, I was unanimously elected the 'President' of the students union. Because I kept doing my best without thinking about the result. 
At any given opportunity, I would go back to my school just to meet Mrs. Pant. She has always been there for me. She went on to become our school principal. Before my first job, she helped me make my resume. Many years later, she unveiled my first book. 
And it is an honour for me to say that she is a part of this group.
Past few years have been so hard on all of us. Especially for the teachers. Some of them had to learn how to use these online teaching apps. Irrespective of what is happening in their homes, they always kept smiling faces for the children, they ensured that the morale did not go down. They connected with the children with so much compassion.
Even when there was complete lockdown, the schools were going on and the teachers were giving their best. Imagine the responsibility on the teacher during that time, she was working, making lesson plans, preparing for the class, correcting assignments and even doing the housework because part time helps were not allowed. 
Teaching is one of the most noble professions. They don't just teach, they build character and eventually a successful nation.