Shailja Narita S
Side Table Makeover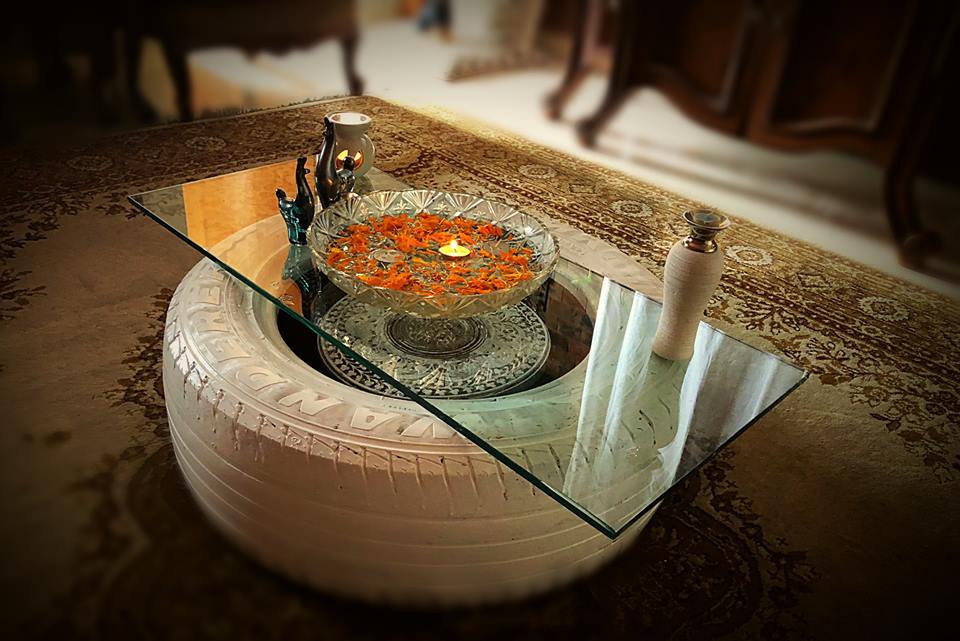 Do you also feel emotionally attached to your old cars or pieces of furniture that you discard or plan to change?
I recently changed my old car but the old tyre of that car was still lying at home.I had driven that car for 5 years and the threads of my emotion were still tangled with that old pal of mine with four wheels.
So this Diwali I have given a make over to few pieces of furniture at my place ….I gave a beautiful frosty white antique look to an dull old seating ….also pained couple of other old pieces and made them look fresh and brand new…but the highlight was or perhaps the most different was painting that old tyre ….and then placing a glass top on that…making a side table for self where I can place my cup of tea when I wake up in the morning….read n write something….
It's so satisfying n rewarding to do such crazy stuff at times……and also it's good to keep yourself occupied-positively,constructively and blissfully…-kathachitram by Shailja
Roopali Agarwal 
Hats ki Kahani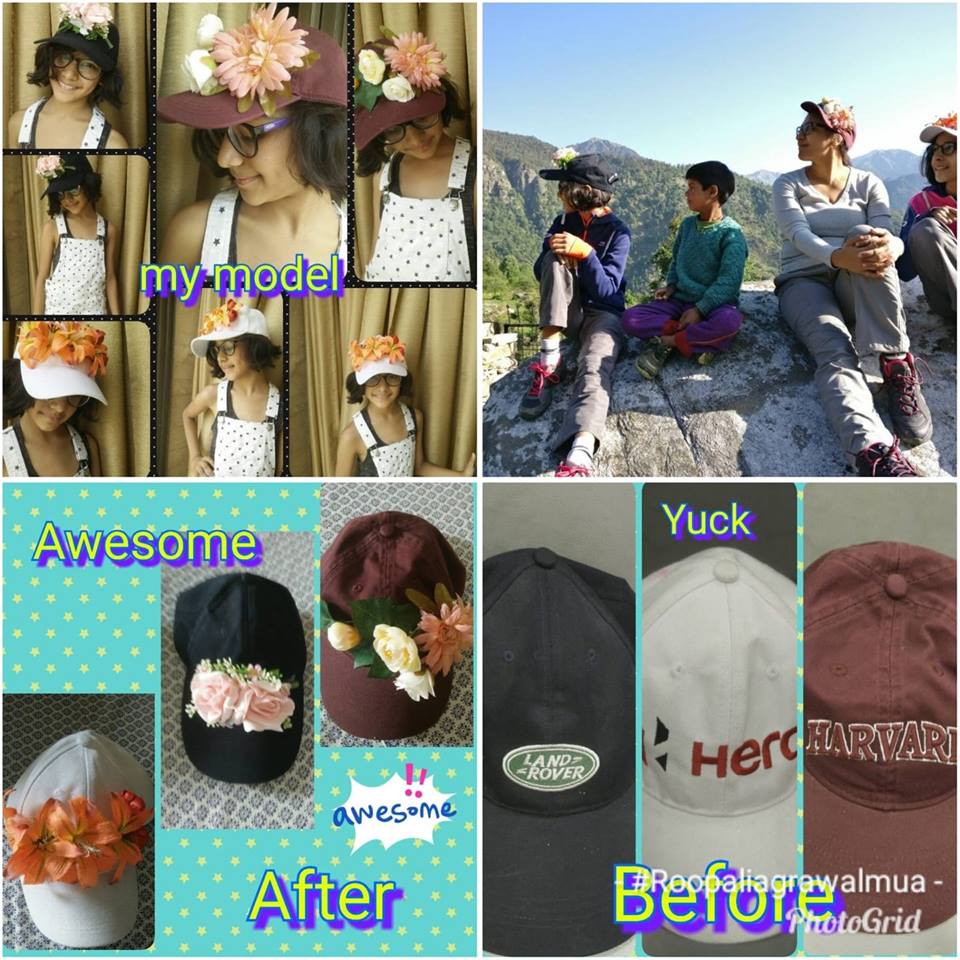 Trekking sounds so exciting, right…?
I too was super excited about my first trekking trip. I am a gym enthusiast, love to live a healthy life, workout is a part of me. So I naturally thought that this trekking thing would be a walk in the park.
So we reach our base camp (Dayara Bugyal), which is crazy beautiful. The short trek of 15 min to the hotel is steep, and I am already feeling tired. But I attribute it to the tiring 10 hour road journey from Delhi to Uttar Kashi. We are fitter than any of our friends..so it will be good in the morning is what I kept saying to myself.
Next morning, all excited we start and after 15 min, I start thinking how will we do such a steep walk for almost 14kms. Vaishno Devi is nothing compared to this.The climb was super steep and we were continuously thinking to turn back especially with my young girls needing no rest and me taking a break every 10 minutes. But when we did finally make it to the top, we were rewarded with the most beautiful views of rolling green meadows with flowers. 
For the first part of the trek we wore our flowery designed caps, modified from the caps lying around in the house with various company logos . The flowers had come as decorations in different ways…we have used all those on the cap to make them look funky…but in the early stages of the trek itself, the caps became too much of a weight on our heads and we all discarded the caps soon. Nevertheless, the caps did help to set the mood to start the trek on a cheery note!!

Rashmi Chandra
DIY Balcony for Diwali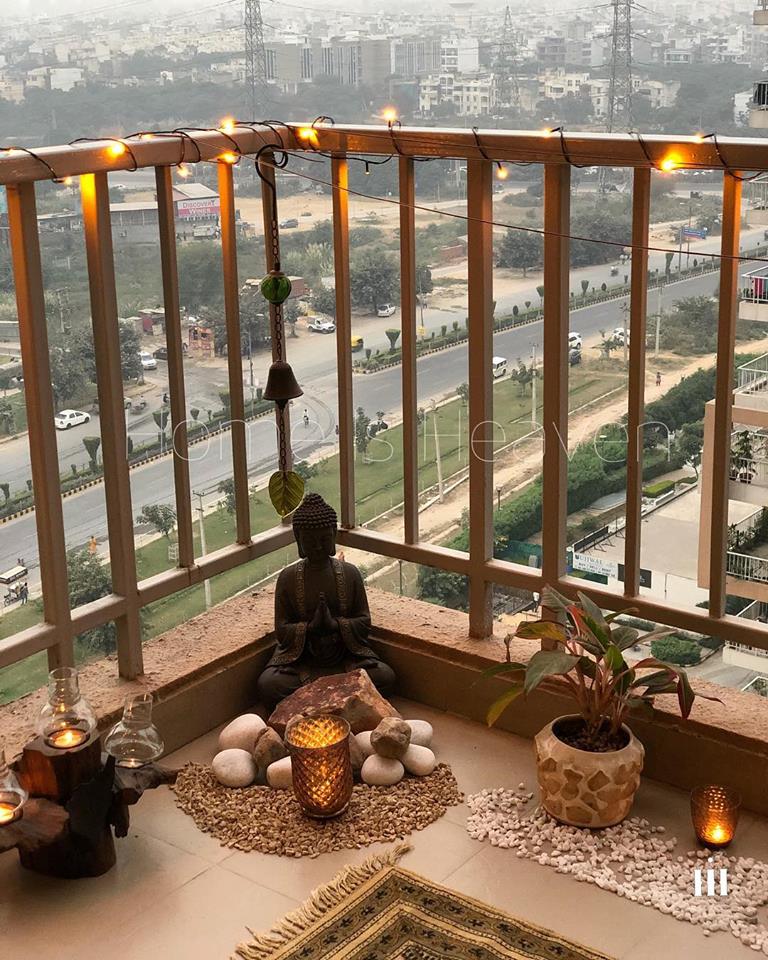 Deepa Dutta Chaudhuri
DIY Vertical Garden
Want a vertical garden? Don't spend thousands on it… Here's mine on a branch of a tree they pruned in the roadside….simply hang your planters on the branch hooks and you have a natural vertical garden.

Balambika Hariharan 
DIY Felt Memory Game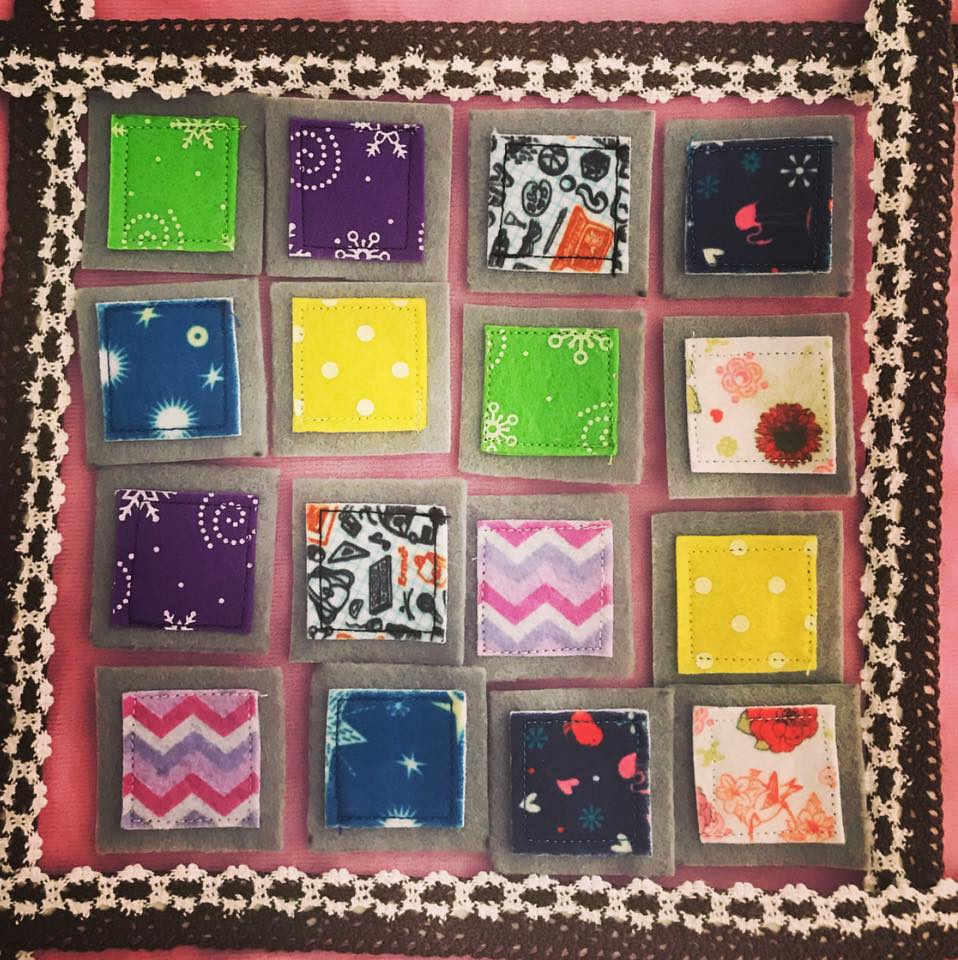 My daughter has developed this new liking and interest to board games. She presently loves ludo, memory game, tic tac toe and snakes n ladders. This is  a felt memory game I made for her

Ritika Jain