Shree Anna: Superfood (Past, Present and Future)
Urging the world to focus on the overall advantages of growing and consuming the climate-resilient crop 'Millet', as the crop offers hassle-free production and great health benefits to its consumers. The United Nations (UN) has declared 2023 as 'the international year of millets'.
Millet refers to several varieties of small-seeded grasses that are cultivated as grain crops or Ancestral crops since time immemorial. Millets 'Mota Anaj' 'Shri Anna' is now worldwide recognized because of its various health and environment friendly results.
Amongst these, pearl millet (bajra), finger millet (ragi) and sorghum (jowar) are the most popular. These crops are grown in marginal and dry lands in several countries in Asia and Africa, with India being the world's largest millet producer.
The sudden global fame of this coarse grain can be traced back to March 2021, when the United Nations (UN) General Assembly at its 75th session declared 2023 the International Year of Millets (IYM2023).
International observances like day, weeks, years, or even decades bring attention to the importance of a topic. They also foster a global exchange of ideas, research and development as well as bolster trade. While this was an UN-wide event but since millets fall under food and agriculture, the FAO is the corresponding implementing agency coordinating with relevant technical experts.
India's proposal to FAO went through internal approvals before being presented at the UN General Assembly and was approved with the support of 71 countries.
Millets were often derogatorily referred to as the 'poor man's grain' and listed as a neglected and underutilized crop species not long ago. But when India's Finance Minister Nirmala Sitharaman announced the Union Budget in February 2023, she referred to millets as "shri anna" or the best of all grains. Her rebranding of millets was a step towards giving it a new lease of life. The PM of India, Shri Narendra Modi has also shared his vision to make IYM 2023 a 'People's Movement' alongside positioning India as the 'Global Hub for Millets'. Describing millets as a source of balanced nutrition, which are produced through natural farming practices that require less water.
Government of India is also taking drastic steps in promoting millet consumption countrywide and globally. All ministries under Indian Government have come forward by promoting the production and consumption of Millets. Various projects and schemes have been launched to encourage small farmers to grow millets. Many processing units, small businesses startups have generated employment to make them easily accessible.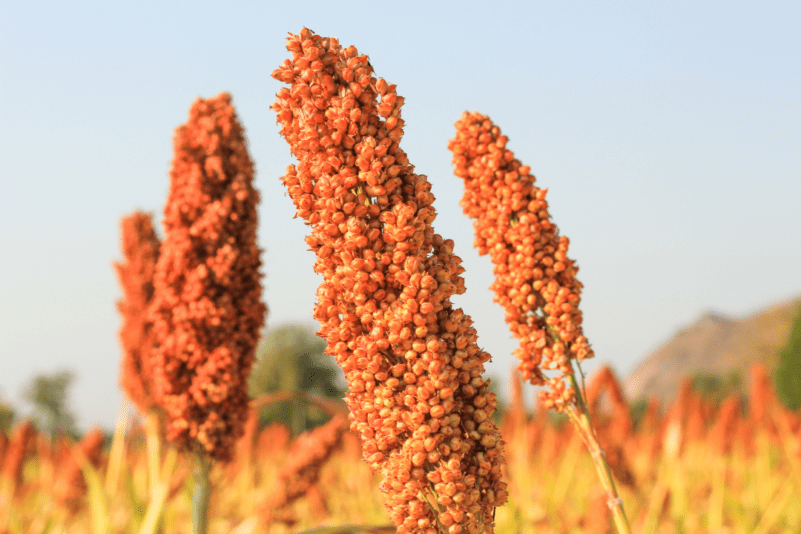 'Millets' were among the first crops to be domesticated in India with several evidence of its consumption during the Indus valley civilization. These are gluten-free, have low glycemic index, and a range of nutritional benefits.
The staple food of ancient India was millet, not rice.
High in fiber, rich in essential amino acids, vitamins and minerals, naturally gluten-free, alkaline, non-allergenic, they are thus easily digestible.
A low glycemic index makes them an ideal rice substitute, good for cholesterol, diabetes and weight loss.
Millets are multipurpose: They consume very less water than rice; grow in half the time of wheat; and require 40 percent less energy in processing.
They are one-stop solution in the wake of climate change, water scarcity, and drought conditions along with high nutritive value to provide sustainable food security.
Millets are an excellent source of antioxidants and help enhance capability of probiotics with potential health benefits. They play a role in body immune system, a solution to tackle childhood undernutrition and iron deficiency anemia. Evidence indicates higher nutritive value of millets as compared to other cereal crops.
Millets are resilient and rain-fed crops that thrive in dry regions and grow well in conditions of low soil fertility and moisture.
Millets are easy to cultivate in all types of soil. They are soil supportive.
Millets help in the sustainable development of land. These are not only easily grown crop but are the best option for the farmers to grow amongst various challenges of climate change. Millets require minimum water for irrigation. They nourish soil and thus are environment and nature friendly.
'Food security' is a great cause of concern globally. Millets can be part of the solution. These grains can survive harsh climate conditions, offering solutions to food scarcity. Because they are often the only crops that can be harvested in dry seasons, millets can be a vital food source for populations vulnerable to food insecurity. Growing millets is a step towards sustainability and food security, according to several experts.
Millets are a blessing for small farmers as it can be grown in affordable price. Millets can be easily grown without using chemical, fertilizers and pesticides. They also control pests.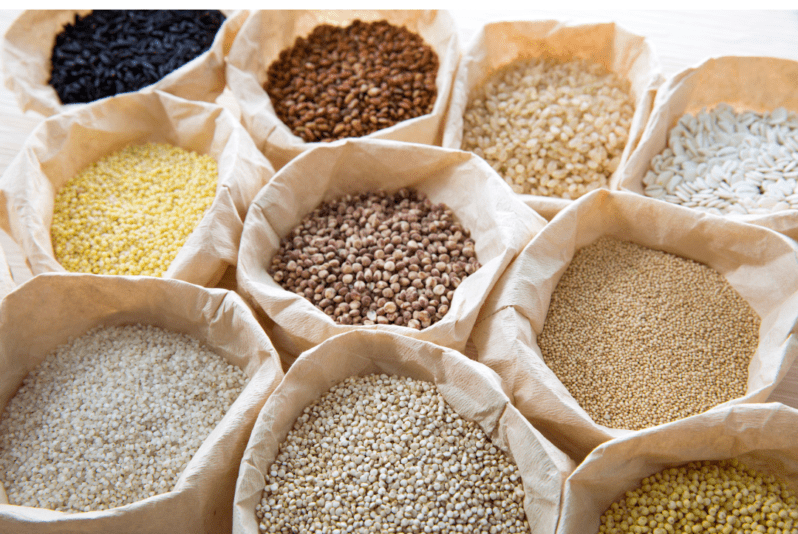 Dhaam Organic which includes one of the leading farmers of Organic Products have been involved in millet cultivation and distribution since many generations. We at 'Dhaam Organic' nurture and cultivate plants without the use of any chemical fertilisers, pesticides or GMOs.
We bring you these millets that are unsurpassed in Quality and excellence, and one of the finest products in the arena of Organic Farming. All the products that we deliver will always be Fresh, Healthy, Eco-friendly and Premium in their taste.
We can vouch for nutritional value of millets which are superior to popular cereals like wheat and rice. The calcium, iron and fibre content of millets provide important nutrients for children's healthy growth.
Recent times have also seen lifestyle diseases like diabetes and obesity, with their accompanying complications, reaching almost epidemic levels. Even becoming the leading cause of death in some high-income countries. One main cause for its aggravation is the food we consume.
We are also witnessing the effects of poor lifestyle, unwholesome eating habits, junk food, fast food consumption. These foods have increased the occurrence of non-communicable diseases like cancer, diabetes, thyroid in the population. Young adults and small children are also facing health issues these days because of malnutrition which is due to the consumption of fast food and junk food.
The humble millet, for instance, is a whole grain which can provide an effective solution to all these health-related issues.
According to traditional medicine, millet supports digestion, improves appetite, nourish prana and blood deficiencies, increase lactation, harmonize the stomach, and calm the sleep.
Apart from these obvious benefits, these super grains are a great source of several vitamins and minerals, including phosphorus, important for energy production and storage, magnesium which enhances nutrient delivery and increases insulin sensitivity. Though every type has a different nutrient profile, most are high in protein, contain minerals such as calcium, iron and zinc and are rich in vitamin B6, niacin and folic acid. Lignans in millet is thought to protect us against breast cancer and cardio-vascular diseases.
This article is by

Anita Dagar

The heart and soul of the DHAAM Family. A Proud and ambitious daughter of Indian Air Force Veteran. This has instilled a strong sense of discipline and iron will in her to excel at any and everything she gets her hand on. She along with her soulmate has had a cherished dream of serving people with healthy, nutritious and organic food products. She has worked for more than 15 years with reputed academic institutions. Recently, she has resigned from her job to take make more and more people aware about Organic Food and help her family achieve dreams of DHAAM.