This goes back to 2006
Family friends work, all was a great mix
I was abreast with the fast pace
A minuscule in the metropolitan race.
One day God said," Speedo! Slow down"
"Me",I said with a frown
The discs of my back, one day they slipped
Lo behold! My wings they clipped.
The shooting pain in the leg and the back
Surely led to a lifestyle slack
Landed me up with bedrest and a belt
In front of God's wishes I knelt
When cautiously I stood and sat
Knew it was time for the yoga mat
Nine years back I entered the Sivananda Yoga centre
Looking for my teacher and mentor
As days and months passed by
My inhibitions I overcame
Headstand, shoulder stand, Wheel,Frog
I struggled but tried them all
Then came Covid19, with stress and worries umpteen
Some sulked that they couldn't have their say,
I pounced on the opportunity that came my way
Then came my saviour and my teacher
Whose a good human being and a terrific preacher
He suggested Online yoga
And it struck me, isee se to hoga
There wasn't looking back after that day
March went by and then April May
June it is if I must say
Wishing all of you a very Happy International Yoga Day!!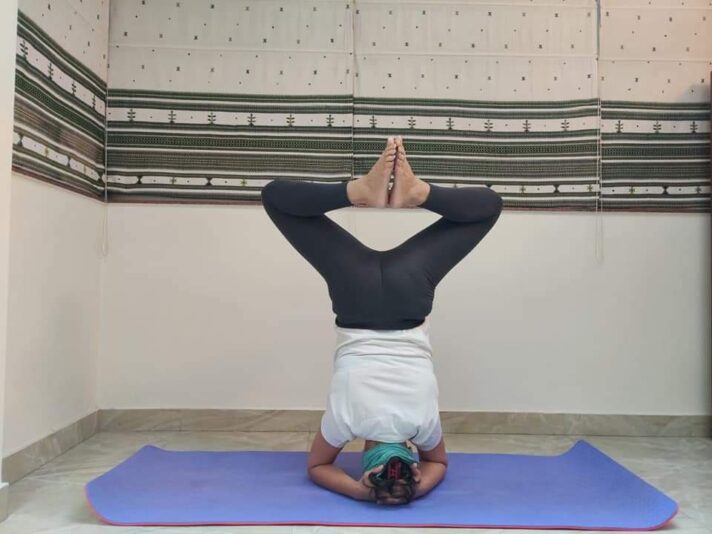 This is how I started my yoga journey. Initially, it was just a routine to the Yoga Centre to gain physical strength for my back. Very slowly, the calmness and tranquility of the place started growing on me. I would go a little earlier than my class time and sit in the hall alone, didn't realize when those five minutes of ME time became an addiction. Definitely, I didn't expect a
halo around me the very next month, but I knew I was on the right path and sometimes looked back and regretted why did I start so late!
The breathing techniques taught in my yoga class helped me tremendously to overcome many challenges like Claustrophobia and Cervical. Now I use yogic breathing to heal and deal with instances of fear and anxiety which we face in day-to-day life. Yoga teaches you the ''Power of Choice".If you get up in the morning expecting to have a bad day, you will rarely disappoint yourself. So Yoga isn't that one hour of practice or a day or a month's effort, it's a way of life.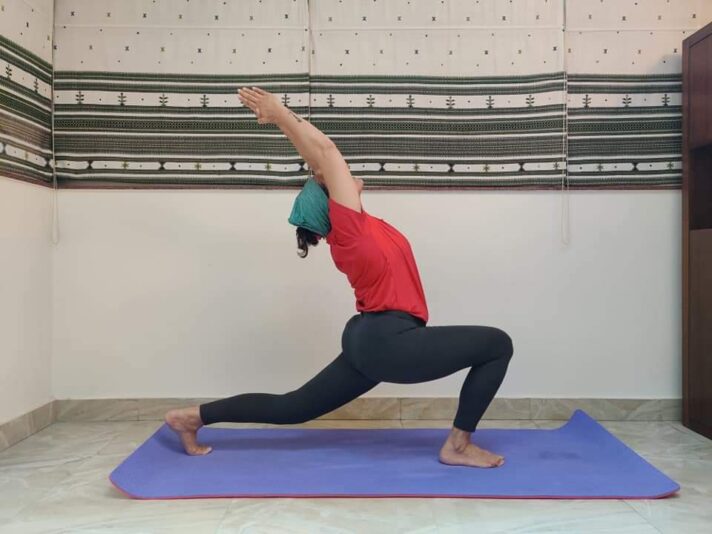 It was not before five years of practice that my family saw slight changes in me, less anxious, less angry, less irritated and so less stressed! I could now feel my tensions and knots disappearing. As you all know yoga is a balance of your physical and mental abilities, it awakens your dormant faculties and helps you draw the courage to face life head-on! Your work efficiency increases and you don't feel tired even by the end of a hard day.
Google has pages and pages on the benefits of Yoga which you can read but here I'm trying to give you a first-hand experience of how I came out of my slip disc condition and reached from complete bed rest for 30days to108 Suryanamaskars in 90minutes.
"One's own life journey", I used to wonder what this was until I gradually started realizing it myself while practicing Yoga. The effort to govern my thoughts followed by how I feel mentally and physically, how I handle my relationships, my hardships, and how I contribute to my environment are all part of my journey! Why should I compare it with someone else?
"Let Go", does this ring a bell? It's the most difficult thing to do but with Yoga it's easier. I wouldn't say I now practice this
100% but Yes! I consciously make an effort towards it. It's easier to now relate to one's Karmas and attribute others' behaviour to their Karmic account. I am now able to forget and forgive faster and let go of bitterness (human nature) which used to bother me a lot earlier. Believe me, before Yoga all this sounded very cliché to me. There aren't any books or notes on it, it comes from within when you experience life the yogic way.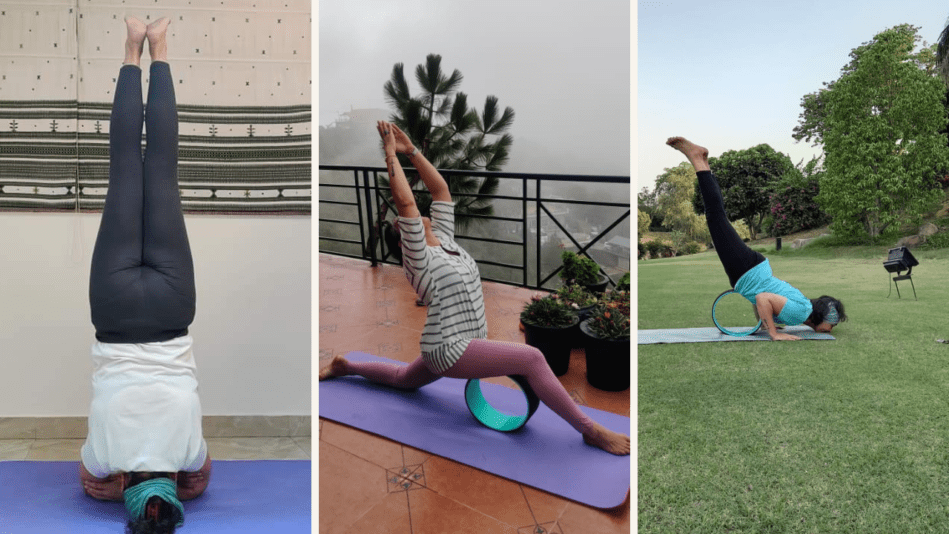 I would also like to attribute a lot of positive changes to my yoga practice during Covid. Most of us found ourselves more compassionate and accommodating during the pandemic, as we had more time to introspect. It's two years back that some of us like-minded people formed this very Yoga passionate group called YOGAVEDANTA under the guidance of some awesome teachers. We evolved stronger, fitter, healthier, and are now better human beings.
Of course, there isn't any looking back; this was my journey which started from carrying a support belt for my back to a yoga mat for my health. Would like all of you to take that small step towards Yoga, you would never want to stop! My teachers can arrange a free trial class for you all.
Please contact 9205375001/9899694701 if you would like to join.
Natasha Malik has been a primary school teacher for 18 years. Now she works in the corporate sector as an administrator. She has been practicing Yoga for the last 10 years. at the Sivananda yoga center Her dedication to Yoga has helped her evolve physically mentally and spiritually.
During the lockdown, she with the help of a few teachers formed an online yoga group named  Yogavedanta which now has students from all over the world. The group also does a lot of therapy classes. The teachers here are par excellence and they keep organizing a lot of yoga workshops.
Inclusion of yoga in her daily routine helps her cope with the hectic city life we all have to deal with every day!