Finance Minister Ms. Sitaraman presented her last full budget of the present tenure of the current government.
While presenting the budget, FM said "Our vision for amritkaal includes a technology-driven & knowledge based
economy with strong public finances and robust financial sector".
Some of the major announcements made by FM are enumerated below-:
• Personal Income Tax
Rebate limit increased to Rs 7 lakh from Rs 5 lakh under the new tax regime, which has been made the default regime. Tax payers
can still choose to be under the older regime.
Surcharge at income exceeding Rs 5 crore has been reduced from 37% to 25% under the new tax regime, reducing the effective tax rate at the highest slab to 39% from 42.74%.
• Senior Citizen Savings Scheme (SCSS)- Investment limit increased to Rs 30 lakh from Rs 15 lakh.
• Post Office Monthly Income Scheme (POMIS) -The new limit will be Rs 9 lakh for a single account, up from Rs 4.5 lakh and Rs15 lakh for joint account holders, up from Rs 9 lakh.
• The Finance Minister announced 'Mahila Samman Bachat Patra'- An one-time new small savings scheme – for a two year period up to March 2025. This initiative will avail a deposit facility for a woman up to Rs 2 lakh for two-year period at a fixed interest rate of 7.5% with partial withdrawal option.
• Fiscal Deficit – FM Sitharaman fixes fiscal deficit estimate for 2023-24 at 5.9%. The revised fiscal deficit is at 6.4% of GDP.
Intention to bring the fiscal deficit below 4.5% of GDP by 2025-26.
• Capital investment outlay increased by 33% to Rs 10 lakh crores, which would be 3.3% of GDP.
• Revamped credit guarantee scheme: Comes into effect from April 1, 2023, through the infusion of Rs 9,000 crore in the
corpus. This will enable additional collateral-free credit of Rs 2 lakh crore to MSMEs.
• Railways – Capital outlay of  Rs 2.40 lakh crore will be provided for railways; 9x over FY14.
• Agriculture and Fisheries- The Finance Minister announced the government has initiated computerization for 63,000
primary agricultural credit societies with an investment of Rs 2,516 crore. The government will also launch a sub-scheme under PM Matsya Sampada Yojana with an outlay of Rs 6,000 crore to further enable those involved in fisheries.
• Infrastructure – 50 additional airports, heliports, water aerodromes, and advanced landing zones to be revitalised.100 critical transport infra projects for steel, ports, fertiliser,coal, food grain sectors have been identified with an
investment of Rs 75,000 crore including ? 15,000 crore from private sources.
• National Financial Information Registry – The government will set up a National Financial Information Registry to serve
as a central repository of financial and ancillary information.
• Pradhan Mantri Kaushal Vikas Yojana 4.0– In order to skill the youth for international opportunities, 30 Skill India
International Centres will be set up across different states.
• Bio input resource centres – Over the next 3 years, one crore farmers will get assistance to adopt natural farming. 10,000
bio input resource centres will be set up.
• Customs duty – Proposed exemptions on the import of capital goods and machinery required for lithium-ion batteries and
to increase customs duty on silver to align with duty on gold and platinum.
• PM Awaas Yojana – Outlay enhanced by 66% to over Rs 79,000 crores.
• 5G services – 100 labs for developing apps using 5G services will be set up in engineering institutions with the aim to realise new range of opportunities, business models & employment potential.
• Education – Eklavya Model Residential Schools in the next 3 years the Centre will recruit 38,800 teachers and support staff for 740 schools serving 3.5 lakh tribal students.
Focus on Green Energy, tourism, national connectivity,manufacturing, ease of doing business by way of simplification of procedures and compliances, technology will provide necessary push to the economy and help move India to leadership position
in the world.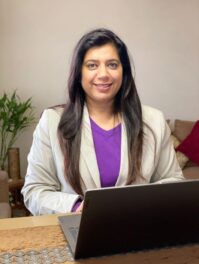 Insights on budget 2023 have been provided by Kriti Suri who is the founder of Women Talk Money! It's a registered financial digital platform offering investment and personal finance solutions Eccentric to women! Our services are absolutely free since our mission is to build up a community of financially empowered women!!
You can join the group to ask, learn and share anything related to personal finance.