International Women's day is on 8th March . Celebrate this day with some exclusive offers by restaurants in NCR
She is beautiful, intelligent, free-spirited, liberated, self-opinionated, loving and caring, just a few words cannot describe her charm and strength! On this International Women's Day, as the world celebrates and acknowledges her efforts in making the world a better place to live. The Leela Ambience Gurugram is offering a 30% discount to all the ladies for any of the three brunches at Spectra, Zanotta or Diya or a 1+1 on alcoholic beverages at Rubicon Bar and Cigar Lounge.
Offer: 30% discount to all the ladies 
For more information, please call: 0124 4771255 or mail at [email protected]
Address:8, NH148A, Ambience Island,Gurgaon, Haryana 122002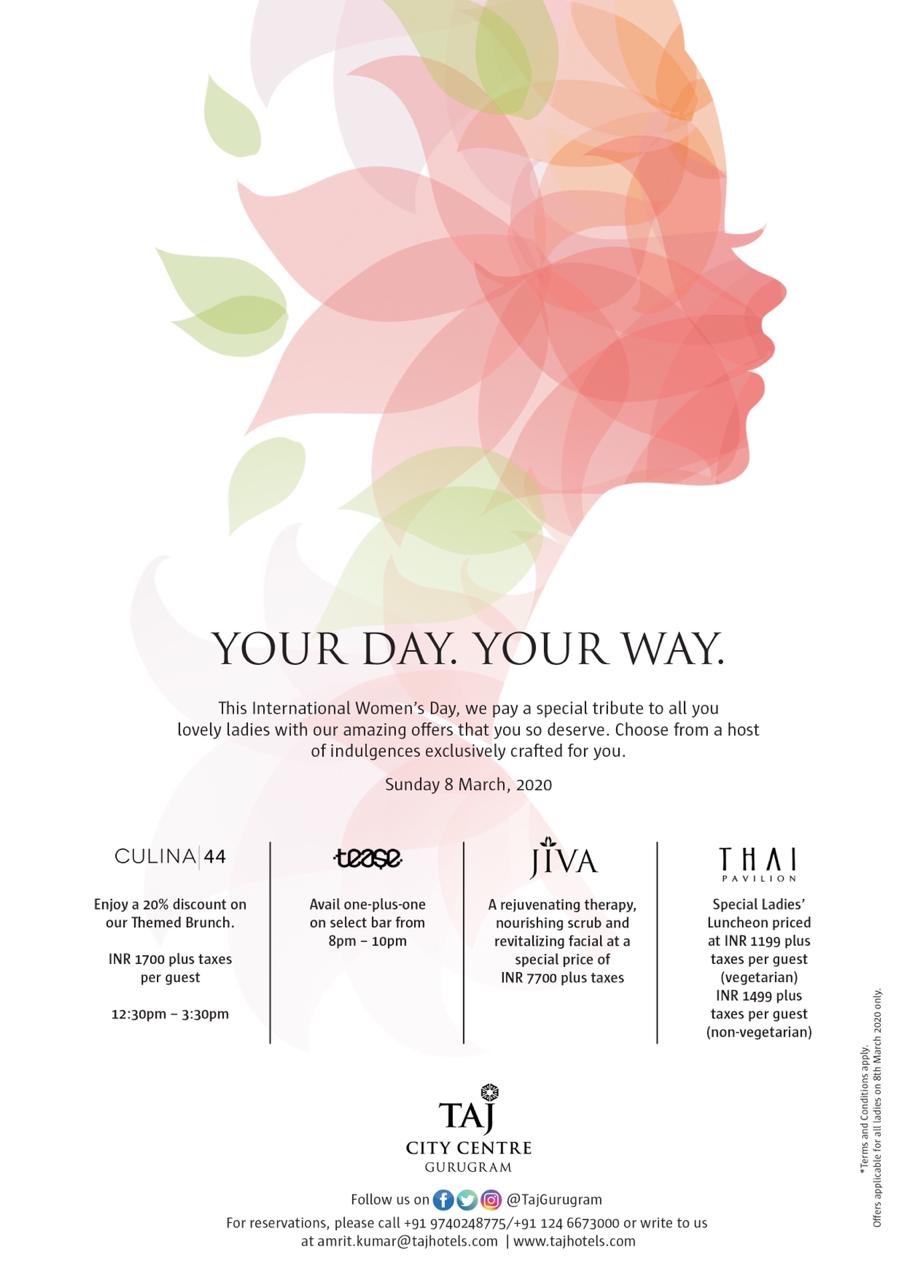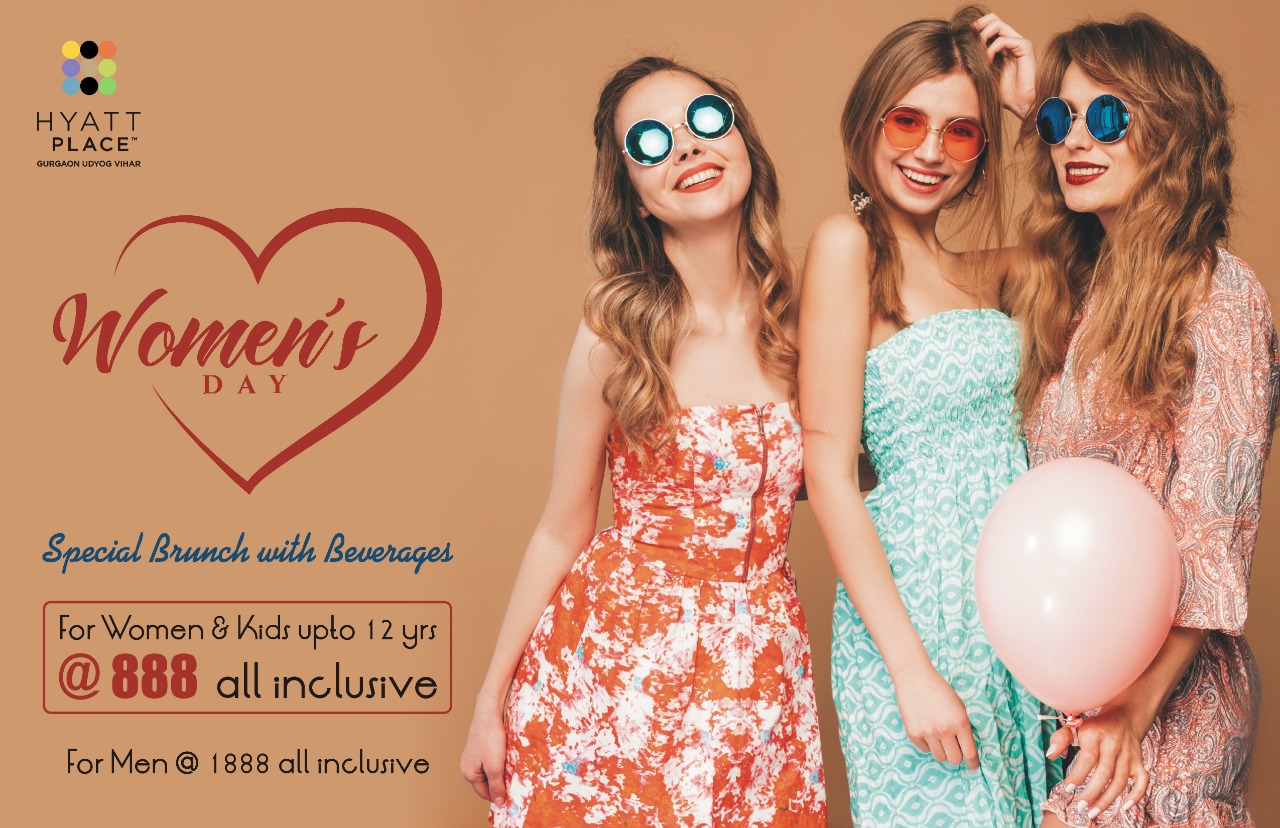 Offer details:
For Women's and kids up to 12 years, Sunday Brunch with beverages (alcoholic & non-alcoholic) @888 all-inclusive
For all others, Sunday Brunch with beverages (alcoholic & non-alcoholic) @1888 all-inclusive
Address:15/1 Old Delhi-Gurgaon Road,Gurgaon, Haryana 122015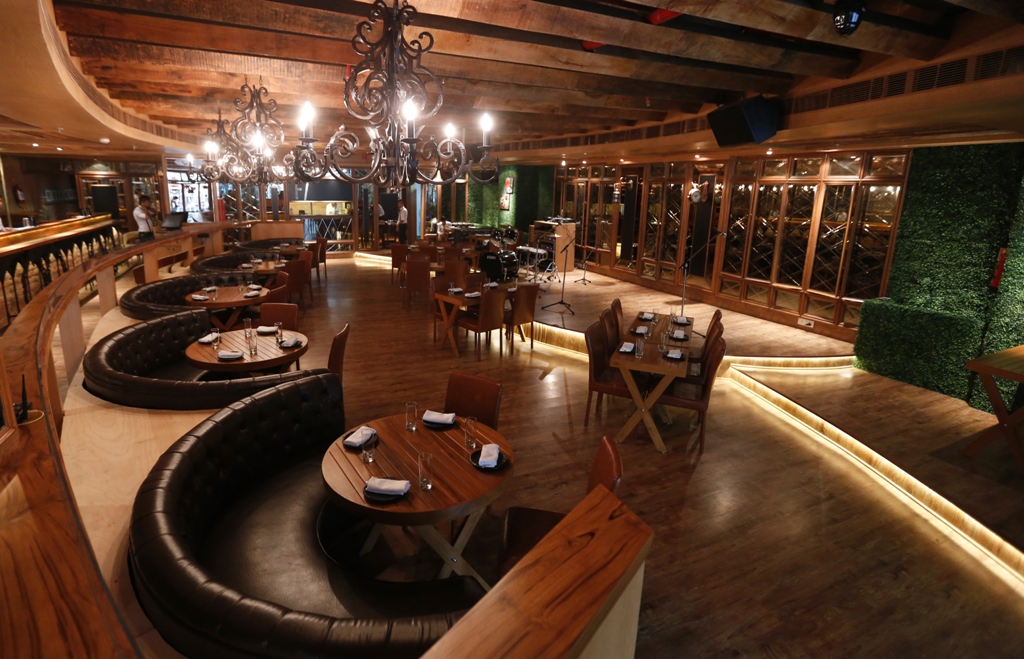 Farzi Cafe is a Bustling cafe that creates fusion Indian and international flavours using molecular gastronomy methods. Sparkling and pouring the best of the food & drinks – Farzi Cafe honors this special day with exciting surprises for it's Women guests. Women are extremely special and should be appreciated all year long, but since the society has allocated one day where everyone gets together to make women in their lives feel special, Farzi Cafe definitely believe in this idea too. Farzi Cafe has a special offer on the occasion of International Women's Day that includes a complimentary cocktail or mocktail to women diners at the cafes. The restaurant is a perfect spot for cocktail drinks, cafe vibes, and meals with family, friends, and colleagues. Head here for a delicious ladies brunch & your drink is on us.
Address:  FARZI CAFE CYBER HUB- 7-8, Ground Floor, Cyber Hub, DLF Cyber City, Gurgaon,8800690419, 0123 4922273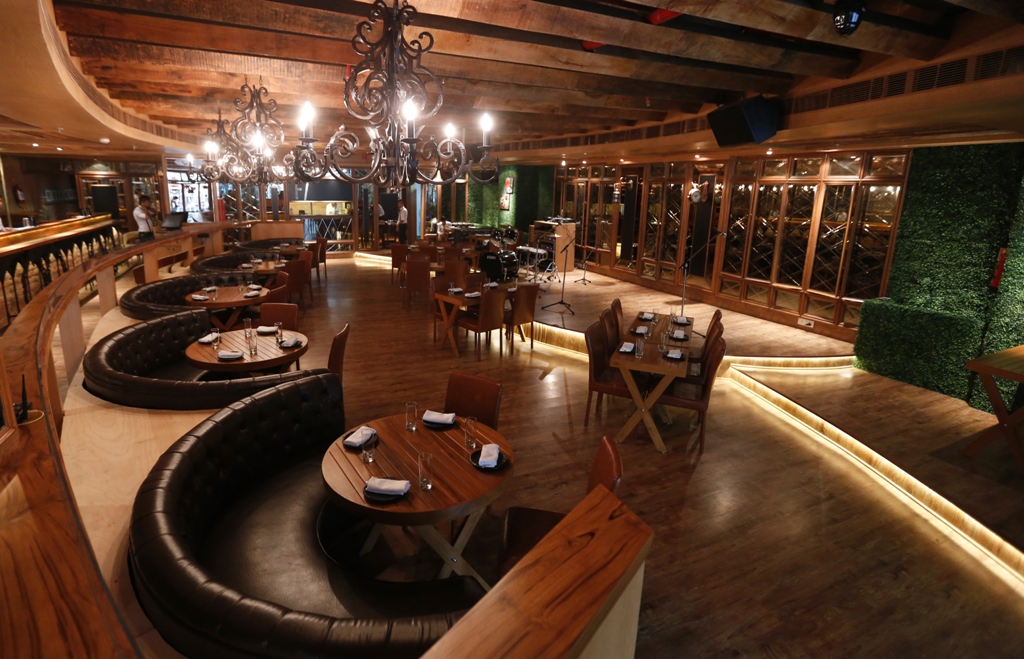 If you've ever loved Punjabi regional cuisine? This place is for you. Made in Punjab is a stylish Punjabi restaurant that serves classics from the region in a chic, modern dining room. With offerings like Lol Tikki, Fauji Chicken to Luxury Butter Chicken and more, this is the place to be when craving the finest of Punjabi cuisine. "The food of Punjab owes a lot to the grandmothers, mothers, sisters & daughters who cook with love and present a plateful of palateful experiences to their loved ones. A day in their name is our responsibility to celebrate. Made is Punjab is stirring a complimentary cocktail or mocktail for women on the 8th of March. Come sip some amazing, divinicious drinks as you gorge on drooling delicacies.
Address:
6-7, ground floor, Cyber Hub, Gurgaon, 011244949605, 8130911899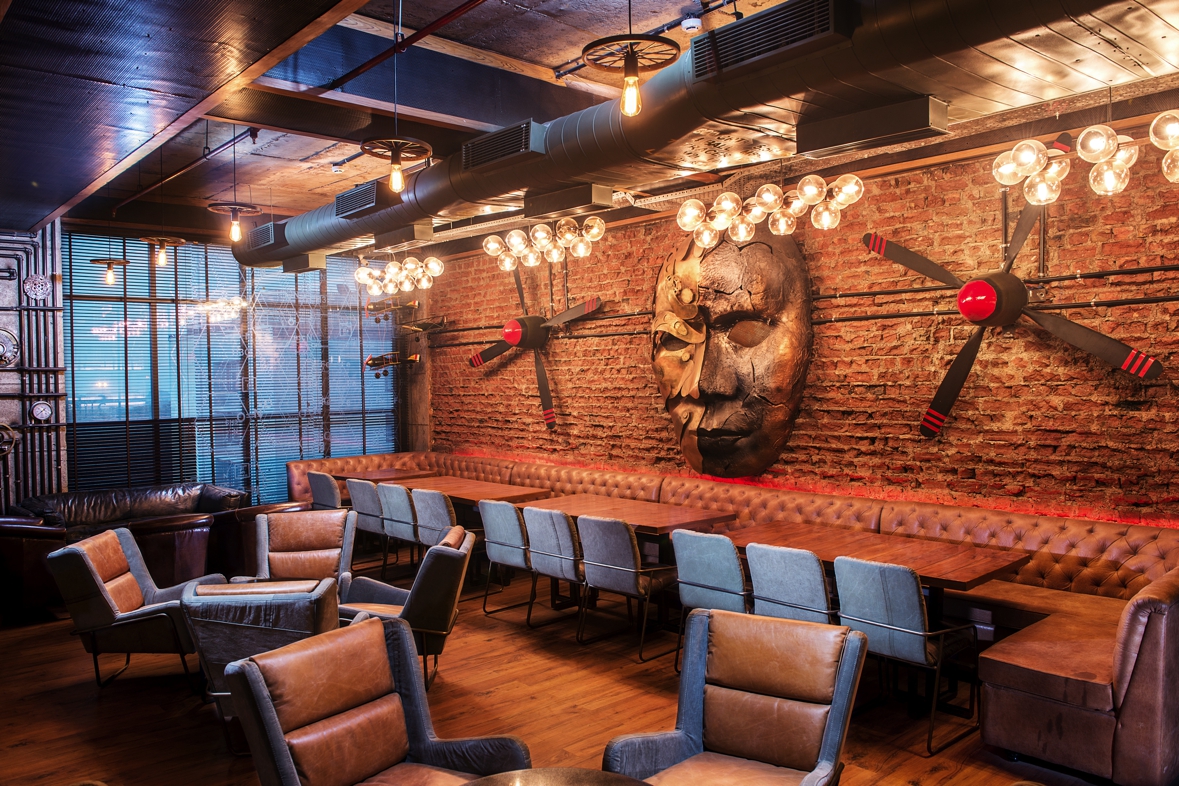 Celebrate the woman in you by creating your tastiest dish with your amazing chef skills. If you've ever loved cooking, Molecule's cooking contest is your chance to adorn the Chef's Hat, so get yourself registered and win amazing gifts this International Women's Day. Molecule Air Bar is the first brewery in Gurgaon to become a special favorite amidst classic crowd and millennials. The cafe offers the best of flavours of freshly brewed beer with Gastronomic experiences. This Women's Day, get a chance to shine and bring out the chef in you. We will be also pouring the first cocktail as a complimentary one for our ladies. Adds Manish Sharma. Get get sipping as you begin cooking the best dish at Molecule. So Morning is to celebrate home chefs at Molecule and Evening is to celebrate special brews.
Address:SCO-53 4th Floor Sector 29 ,Gurgaon, Haryana 122001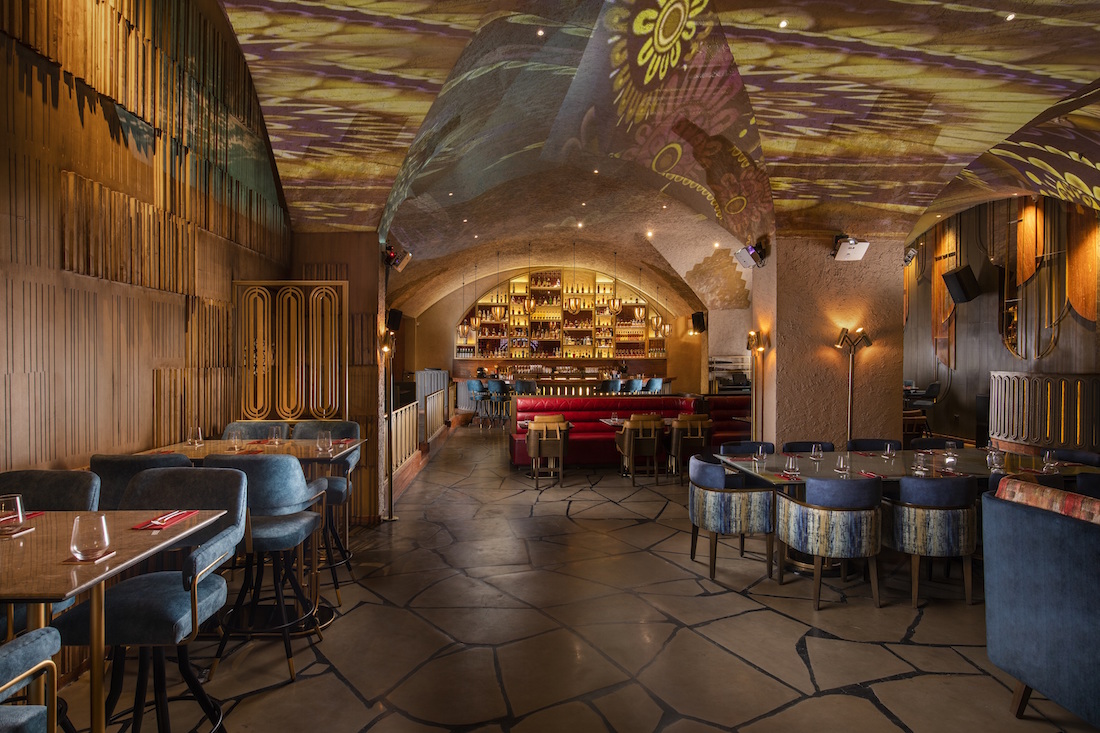 Haven't decided on any plan for this International Women's Day? Don't worry, as you can still make bookings for a special Sunday brunch with your girl gang at the most upbeat & luxe cafe – La Roca. As we salute the indomitable spirit of women across the world in the only way we know best – Food. Choose your favorites from a select 4-course menu priced at Rupees 999. Enjoy fresh salads like Avocado, orange & cucumber to Delectable Sushi's, Baos & Dimsums. Enjoy main meals like chicken Biryani & Thai curry to chocolaty desserts, take your pick off the lot to spend some quality time with the women in your lives. Give yourself a treat and celebrate the day with women you love. La Roca's La Brunch is a special ode to the women of the city. Adds Dinesh Arora. All this is priced at Rs 999 only.
Cost :Rs 999 pp
Address:6, LOWER GF, WORLDMARK 1, AEROCITY, NEW DELHI, 9717665667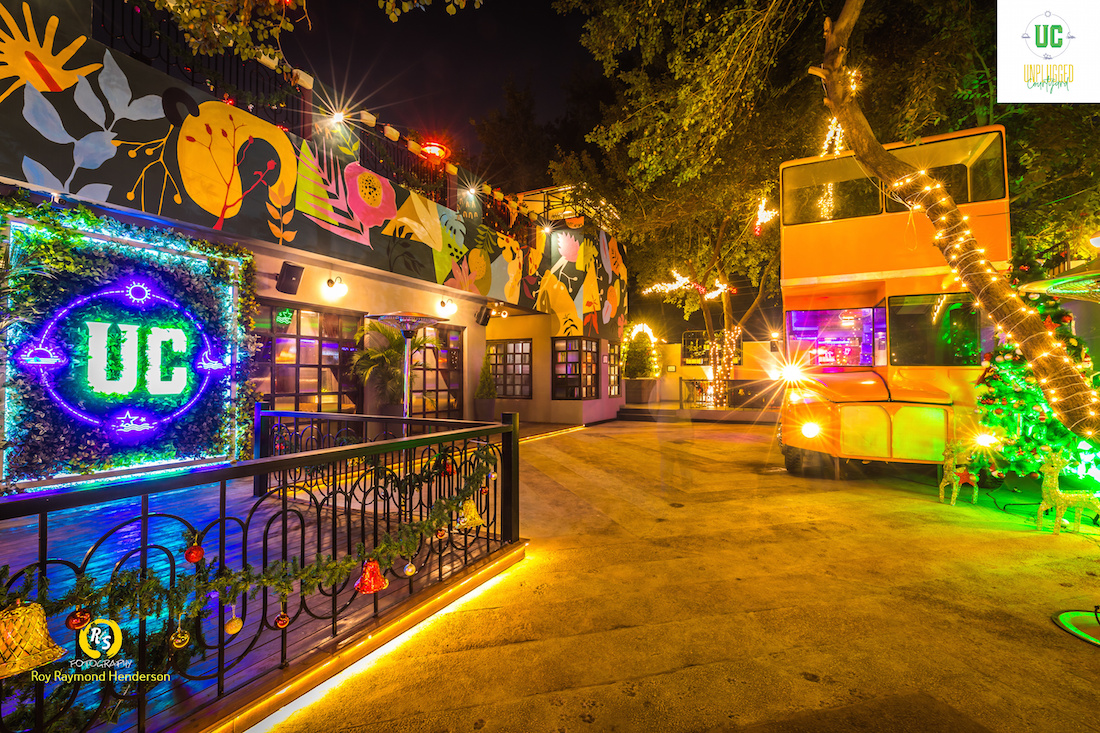 Ladies and ladies! Yes, we're totally calling in all the girls out there. While on one hand we believe that all of us deserve to be celebrated every single day, let us not complain if we're getting a wee bit more attention. If you like your food and drinks, you have a chance to even love them a little more. Celebrating your specialness, Unplugged Courtyard is create special buffet menu I AM SPECIAL for all you girls, the food menu to have special food where in you can choose from food dishes like special Platters, Brocolli, Andhra Prawns, Palak Patta chaat, Pizzas, Pasta's and more. Also enjoy special drink I am special. Unplugged Courtyard is the most charming, magnetic and alluring bar and cafe with an unparallel vibe. Head here to celebrate the best in yourself. Adds Dinesh Arora.
COST FOR 2 – RUPEES 1200
Address:OPPOSITE PLOT 269, PHASE 2, UDYOG VIHAR. GURGAON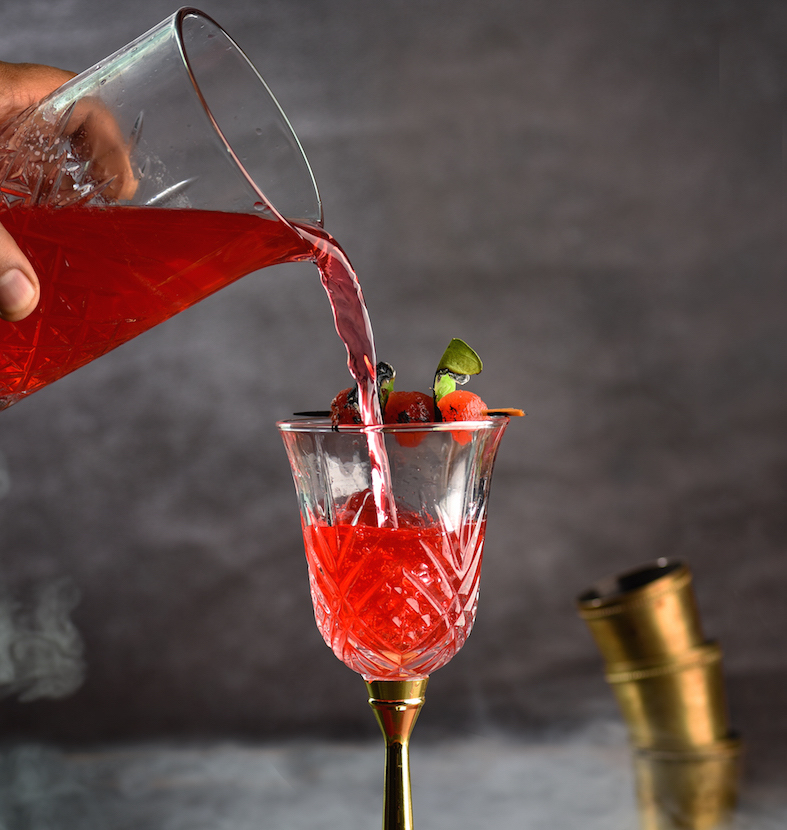 Much power to you, ladies! We're up and about celebrating the zeal of women at Urban Room– and what better than a spread of global delicacies along with a complimentary cocktail to indulge your senses this Women's Day. An all-day venue open for a stylish food fare and superb drinks – Urban Room is a charming bar and lounge that adds glamour in the ambiance. A laidback, unpretentious space, it is designed to invite the whole gamut – from low-key vibe chillers during the day to crazy party lovers in the night.  Adds Shamit Ajmani. Celebrate the woman in you as we spruce up and stir an inviting cocktail MISS URBAN for our women diners.
Address
F-39, BLOCK F, EAST OF KAILASH, NEW DELHI, 011 41622660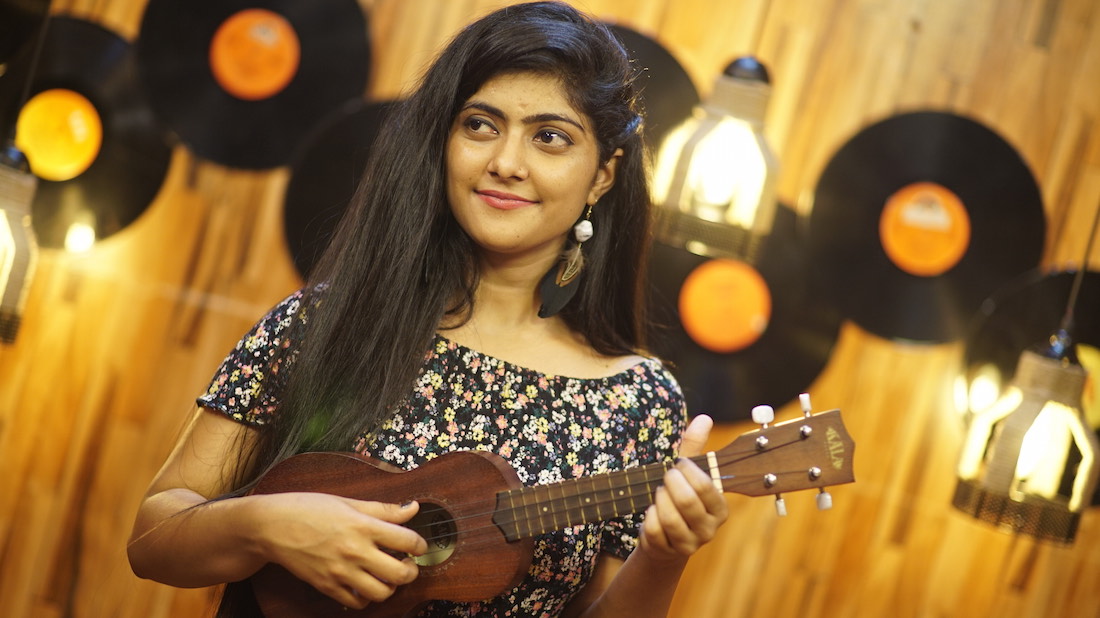 How about some Chai & Samosa Chaat? Or some Bunta Cocktail with some special Maggi or pizza? From your Chaat cravings to tantalizing Tikkas, delicious drooling street food, Punjabi curries – Nukkad Cafe & Bar in SDA has it all covered. Celebrating the International Women's Day, grand and big this time, we have a gala of womenlicious events this time. Enjoy complimentary desserts along with a Soulful performance by a female singer on 5th March to a special entertainment night with the most enthralling singer & performer Puneet. The International Women's Day on the 8th would be big & grand with a lovely performance by Mitras Band with Rohit & Preeti with exciting gift hampers for all women. Celebrate Womanhood at the women's Festival going on at Nukkad from 5th March onwards. Adds Kanishk Tuteja
Address:
C- 23,24, SDA market, New Delhi, 01141083311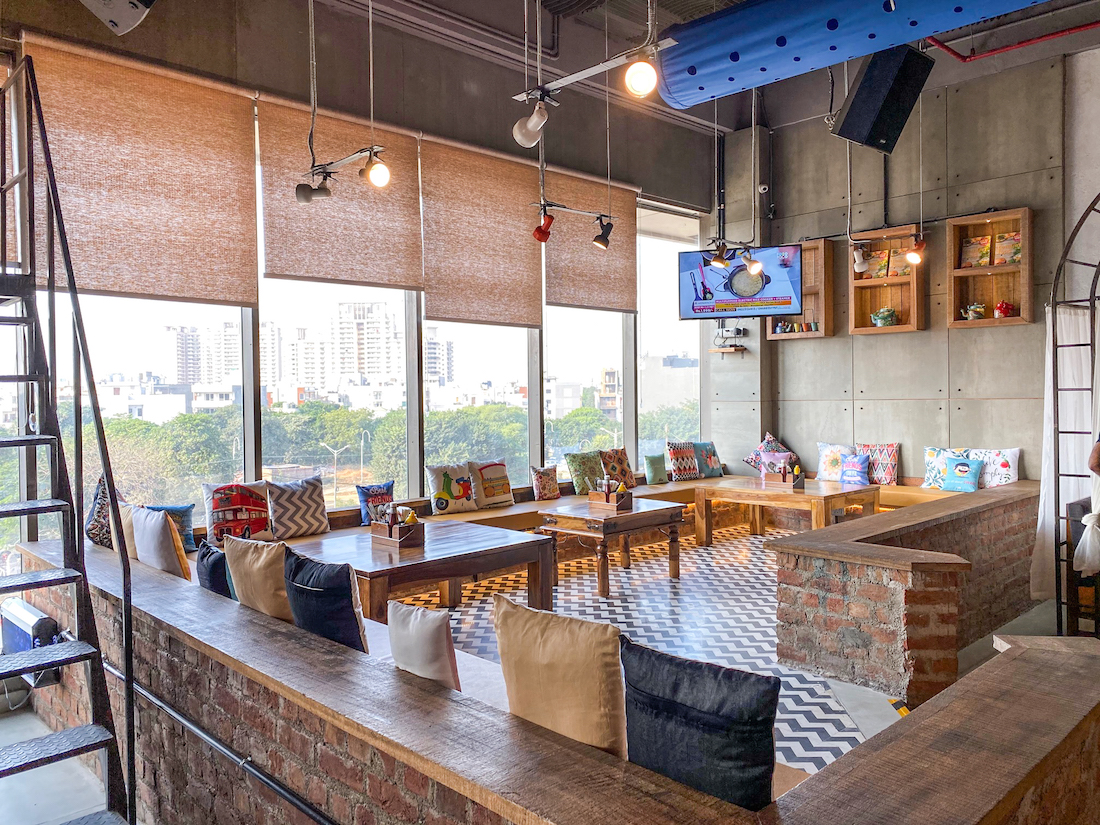 Always energetic about Festivals, Special Days & events, International Women's Day celebrations are beginning from the 6th of March for us. Hosting a She special luncheon with all the women influencers from the world of fashion, food & wellness we are raising a special toast to women of the city. The event will witness a special collaboration with Kaya Clinics over a special talk & QnA session on women's health, skin and hair related lifestyle issues. Cafe Delhi Heights, a one of its kind fun & witty cafe will also be hosting the a special Eve on 7th March for it's Women guests. With women all around the cafe, experience a high with a special recipe curated by the woman behind the recipes of Cafe Delhi Heights, Mrs Usha Batra. Enjoy the night with a women DJ spinning ladies special songs, a Women bartender crafting and stirring potent concoctions for ladies and cafe's women staff. I share my success credit to the three most important women in my life – my mother, my wife & my daughter. Paying a tribute to all women across the world, this is a special night crafted for them. Adds Vikrant Batra
Address:
Good Earth mall , Sector 50- Gurgaon, 9643164033, 0124- 4056045