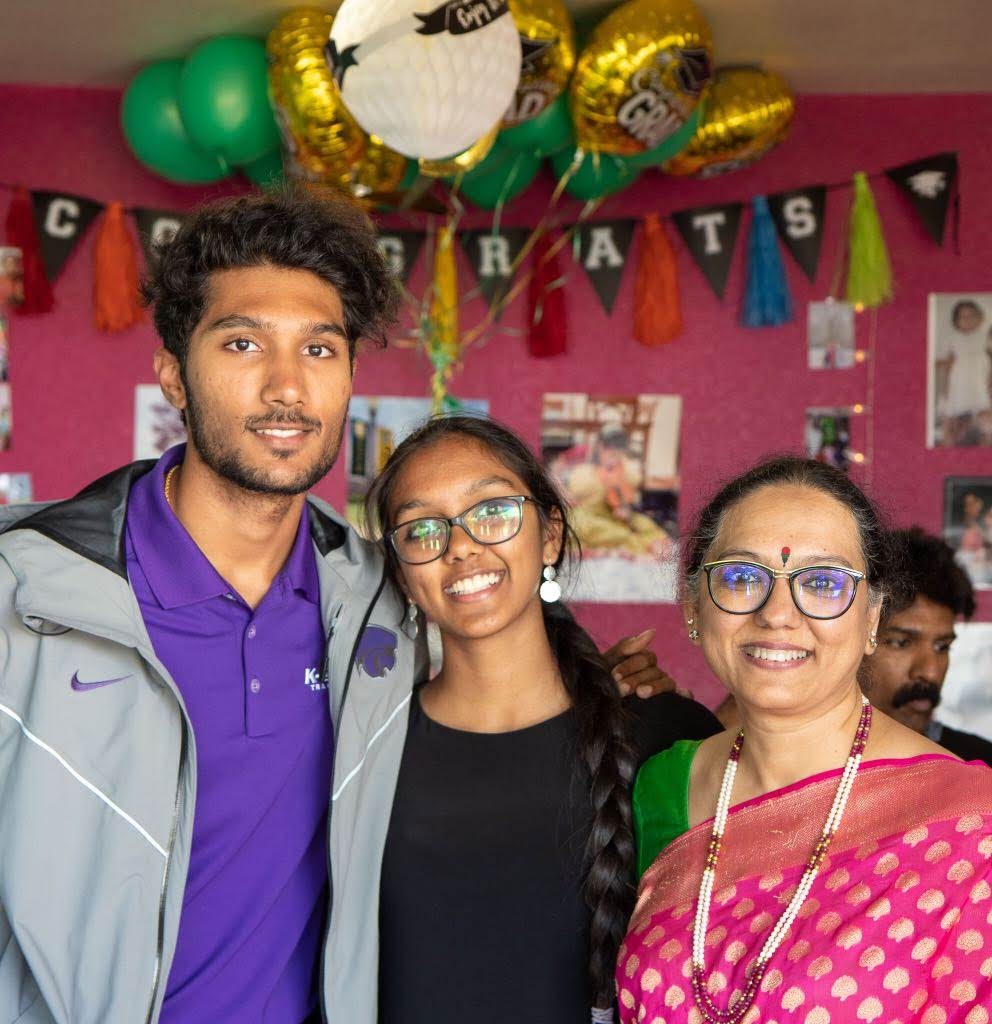 The elusive goal or dream that we hear everyone talk about has always been very simple for me. Find happiness and joy through the people I love and help them be the best they can be on any given day. My name is Lakshmi, I am not the CEO of any company, I haven't won any medals apart from that one time I won the lemon and spoon competition in my apartment complex or neither do I have any patents to my name. Not sure if my special Dal Tadka recipe qualifies but we can save that story for another time. I am a homemaker and a mother of two lovely children both of whom are in college. I was born in Varanasi, Uttar Pradesh into a family of priests, both my parents loved me abundantly and made available all the comforts of life a small-town girl could dream of. My dreams just like our house were nothing extravagant, I loved going to school, helping my mother out at home and occasionally hanging out with friends by the Ganges River. I never had any aspirations to change my lifestyle, amass a fortune or become the next leading Bollywood actress. I would always find happiness in whatever I did and live one day at a time.
I remember the day when I completed my final semester exams and was walking back home with my friends. Everyone was excited that the exams were finally over, and they all had something planned for what they wanted to do next in life. Someone wanted to become a teacher while another wanted to move to a bigger city and expand their family business. But all I could care about was going back home and taking a nap after a long and hard day. As I got closer to my house, I could see a few onlookers waiting outside trying to get a glimpse of what was going on. I was curious to see all these people outside the door and started walking faster. As I got to the door, I saw my mother waiting for me at the door and I could see her light up as soon as she saw me. Before I could say or ask anything she said, "Lakshmi! Here quickly get in the shower and get dressed, they have come to see you."
Everything that followed happened so quickly and by the time I realized I was married and waiting at the Mughal Sarai junction with my new family to board the next train to Delhi. My father-in-law was one of our family friends and just like us they had a very humble household. They lived in a modest house in Delhi and my husband who was 7 years older than me was a struggling advocate. I had never interacted with a boy growing up as I went to an all-girls school and subsequently an all-girls college and here, I was with my husband. I didn't know what to say or ask. All I remember was my mother telling me to take care of myself and be of help to my new family members. This was the time I befriended my sister-in-law who to this day happens to be my best friend and partner in crime. She always made me feel at home and was there for me to help ease my transition into the new house.
Three years later I was pregnant with our first son who with his arrival into this world brought some luck into our family. My husband's practice started booming, we ended up buying a house of our own and our bundle of joy never failed to put a smile on our faces after a long day. As time passed my son grew older and was ready to go to school, and with the daily rigors of life my schedule got busy with managing the household, getting my kid ready for school, husband ready for the office among other things. 4 years later we had a daughter and life was smooth sailing. I had no idea what was about to happen and had anyone told me about this I would have probably never looked them in the eye again.
One of my husband's clients had started a new blood diagnostics service in Gujarat and wanted him to come over and help with legal paperwork to get the business started. Usually, I don't go with him to such business-related meetings but for some reason, I wanted to go with him this time around. After all the work was done, we were invited over to the friend's house who insisted the both of us get a free body checkup as he wanted us to be the first customers of his diagnostics center. We had no reason to say no, so my husband and I gave blood samples, did other relevant tests, and came back to Delhi. A week later I got a phone call from the diagnostics center asking us to fly back to Gujarat as they wanted to conduct more tests. At first, I was confused and knew that my husband had a busy schedule. So, I told them that it wouldn't be possible. But after they stressed how important it was, I told my husband about it, and we got on a plane the very next day. We stayed there for a few days, did numerous tests and after what felt like hours of consultation the doctor finally broke the news that my husband had multiple myeloma (a form of cancer).
That trip to Gujarat changed our lives forever. Knowing that he didn't have a lot of time to live but not wanting to believe it was the hardest feeling for me. having two little kids who were still in school, we thought that it would be best If we kept this a secret and decided that we would do whatever it took to give our children the best possible lifestyle. As a thirty-some-year-old woman at that time, I can affirmatively say that those were the days I felt like I had been thrown into the deep end of the ocean and I had no clue how to swim. I had never seen anyone work as hard as my husband did for the next 6 years to financially stabilize our family, shower our children with love, spend quality time with the family and give me all the time he had remaining. He would constantly push me to study and enrolled me in law school. the last time I had taken a test was the final exam in my last year of college, I was struggling. It was hard. But the thought of giving our children the best future and my husband working tirelessly always kept me going. Somehow, through sheer determination, I was able to complete my law degree and clear the Bar examination.
All mothers know or will eventually figure out that when kids become teenagers they can't be dealt with the same way as when they were 6. My son who was now starting to exhibit traits of becoming a teenager would get curious and ask questions about why his father would visit the hospital a few times every two weeks. Both my husband and I had agreed that we won't let the children know and push them to focus on their education because that was going to be the most important aspect of life for them. This was also the time my son started developing a passion for athletics, but my husband made it clear to him that school must be the priority and he would not let him go for practices at the cost of missing classes. I knew exactly what was going through my husband's mind, but I also knew not to be stern with my son as I had to make sure that I am the mediator between him and his father. These are times when having a family helps ease off the burden and if not for my family, I don't know how I would have been able to deal with everything that was happening around me. we always hear and talk about teamwork, but seldom do we understand what it means. If not for my mother-in-law, sisters-in- law my brother, and all my other relatives I would have had a nervous breakdown in retrospect!
We started getting used to the new normal where my husband and I would remain at the hospital for days at a stretch for treatment and chemo, the children would hang out with their aunt, courtroom work was taken care of by juniors and I would take notes as my husband dictated from his hospital bed. I knew that I had the theoretical knowledge, but I had no intentions or thought of applying those in a practical setting because I knew that I would not have to do any of it as long as my husband was there for us.
One Sunday while we were in the hospital, I saw my husband's pulse starting to drop and immediately ran over to inform the doctor. They all rushed in, did whatever they could, and I stood there in the corner in a state of shock. All I remember after that was family members pouring in to comfort me. The only thing that was going on in my mind was how am I going to tell the children about this and what am I going to do next? My husband had always been the glimmer of light for me and could show me a path at any given time. That light had been taken away from me and I was left to fend for myself. I felt helpless and everything around me felt meaningless. But I knew that I had to be the rock for my family and give my children the best opportunities in life.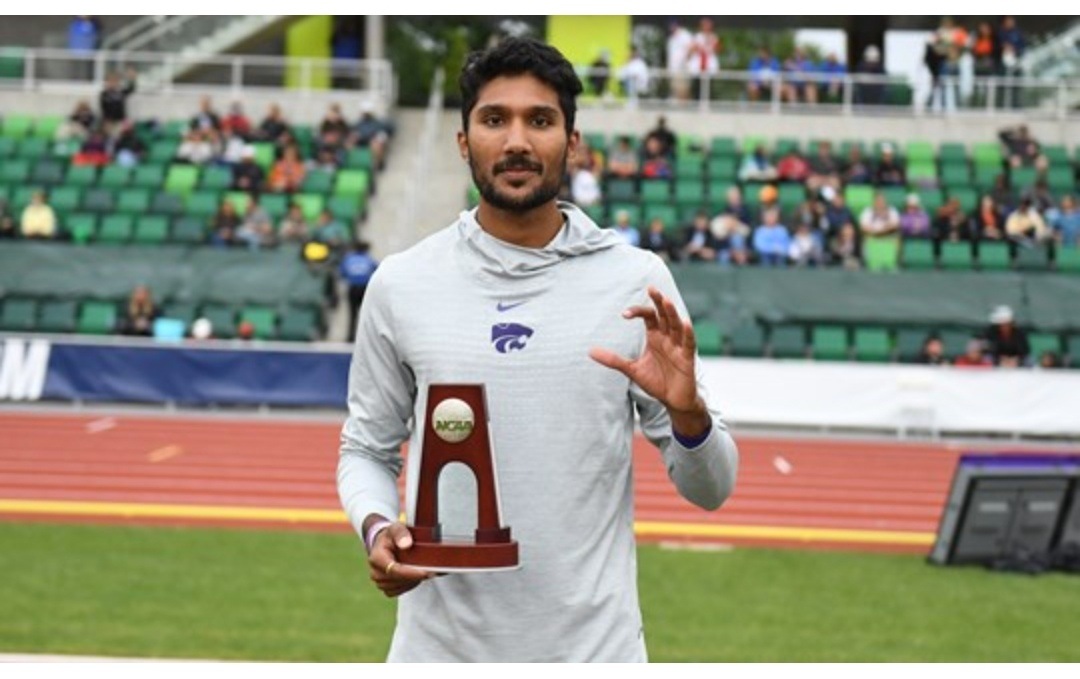 A few years later, my son, at the age of 16 ended up setting the Indian National record in the high jump and got himself a full scholarship to study and train at Kansas State University. Today he is set to graduate with a master's in accountancy. My daughter eventually got into law college and is in her third year. But that journey has not been easy.
After their father passed away, it was very important to deal with them delicately and be there for them emotionally while also making sure that they don't deviate from their path. This is where the school helped them a lot to cope with their studies through this tough time and keep an eye on them to make sure they were doing fine. While at home, I would do my best to give them as much time as possible while simultaneously managing my husband's law firm.
My son found success early on in athletics and would spend hours on the field honing his craft. I knew not to take that one thing away from him as that was something he could express his feelings through and process them as part of his healing process. At the same time, I had to make sure that he completes school. So, I met with his teachers, and they were very accommodating with his schedule. As an upcoming athlete, it was very hard for him and for me to help him balance sports and academics. Both his teachers and I knew very well not to let him quit school at any cost. As he became more and more successful his practice times started increasing and it became harder for me to keep him engaged in school. That was when we had a conversation with the principal and struck a deal with him. He had no interest whatsoever to finish school and did not want to sit for the 12th board exam as he had been approached by a coach in Canada to come train with him. The principal told him that it would be best for him If he completed his exams and then decide. I knew that he wouldn't agree with what I had to say but he won't be able to say no to the principal of the school and so he ended up completing his 12th standard without which he would have never had the opportunity to do higher education and go to the United States and train with one of the best high jump coaches in the world.
My daughter on the other hand had a different issue. She had always been close to her father, and she was an introvert. My son found sports to express himself, but my daughter had nothing that she could call a comfortable space. She would hide her emotions and always find a way around conversations that involved how she was feeling. She was extremely low on confidence. She needed undivided attention and after my son left for the U.S I knew I had to deal with my daughter differently. I realized that she felt overshadowed by her brother and his achievements and I knew that it was important to make her realize her dreams and not compare her to her brother. All she needed was love and warmth which she was missing, and she started opening up to me about her feelings and aspirations. I had to downsize our law firm, change my priorities from economic stability to emotional stability of the family and ultimately go back to becoming a stay-at-home mom. But that is who I am, and I knew that I was finally back in my comfort zone.
As a parent the most important highlight in my journey has been the people who have influenced me in becoming who I am today. From a small-town naïve girl to a confident self-sufficient mother of two children was never the goal I was chasing but if not for my family I would have never been here. As a parent, all I wanted was to make sure that my children were happy. Sometimes when they are young, they don't have the vision to see through their decisions and understand the long-term impact of these decisions. It is important to show faith in them, trust them and trust one's own upbringing. Sometimes a hands-off approach can go a long way but other times you must guide them through every step of the way. Did I ever think that both my children will be successful in the field of their liking and not require any monetary support to fund their education? Probably not. But if not for the values instilled in them from a young age, watching their father work tirelessly, they probably would not be able to appreciate what they have and be grateful for every opportunity life presents. I would finally like to conclude by saying that many a times we get so caught up in controlling the circumstances and mitigating damage that we forget to take a minute for ourselves.
As a mom, you have nothing to prove to anybody! If you can just believe in yourself everything will fall in place sooner or later. If I can do it, then you surely can!
This inspiring story is Lakshmi Shankar's who also has penned it beautifully 
Lakshmi is a lawyer who is not practicing at the moment. She loves classical music and dance concerts. She loves to draw and cook during her free time.