It is true that women are underrepresented in state and national decision-making bodies. The state of representation of women in the country's decision-making process continues to be dismal.
With this as the background, we feel rather celebratory that one of our own members, Manisha Ahlawat, has decided to enter politics. We congratulate her for the same. She is the only woman candidate fielded by her party in the UP State Elections this year and is contesting from Meerut.
We were keen to know what made her switch from being an entrepreneur to a politician and hence asked her some questions 
Q & A with Manisha Ahlawat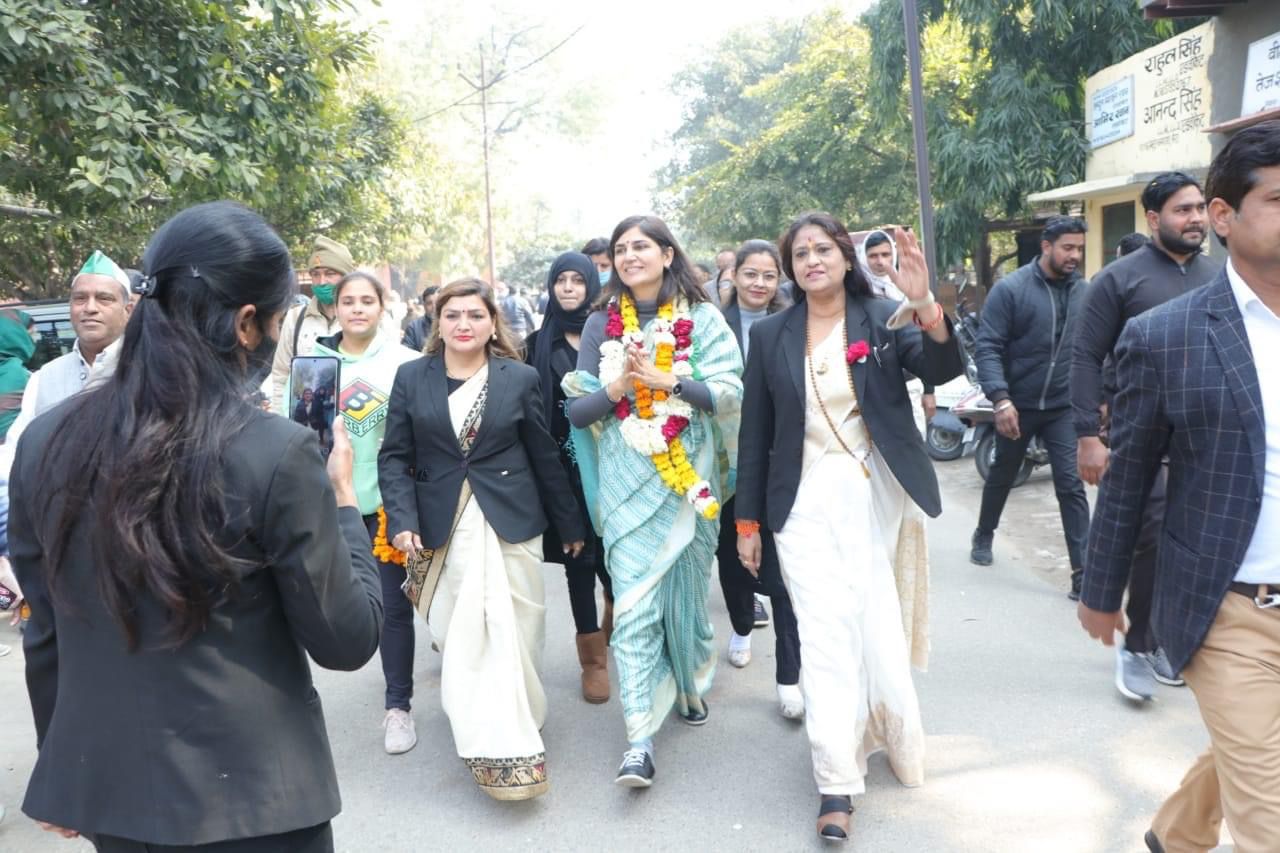 From VivaFit to Politics, how did this happen?
Manisha: Politics is all-pervasive in our lives, it affects people in their businesses to even day to day living. So I was always political as a citizen, woman, mother, and entrepreneur. I simply decided to take it up as a professional career now. It is the right time, my children are in college and this is the best way to give back to society. Politics is social work.
What were the barriers you faced in making the jump?
Manisha: As in any career, politics has its own entry barriers. It depends on where you want to be in the profession. From contesting elections to campaign management to strategy, there are various opportunities in politics.
I was a bit apprehensive as one would be before starting a new career or making a huge career change, especially in your forties. But since I was always politically aware and active, it didn't seem impossible. Once you have your mind set on it, everyone will have no choice but to support you. Perseverance is important. I had my children and my life partner supporting me wholeheartedly. My parents, my siblings, and the rest of the family and friends were with me throughout. I joined politically motivated women's groups who encouraged me and removed any self-doubts.
Can you tell us about the political party you are part of ?
Manisha: I have joined Rashtriya Lok Dal, the party president being Ch Jayant Singh. He is a young and progressive leader. The party speaks for the common people of our country. RLD was the first party to release its manifesto for the 2022 elections. Our party leader is well educated and is empathetic towards every section of our diverse society. I was happy to see 50% reservation for women in all government jobs as part of the RLD manifesto.
What is your constituency? What are some of the important promises you make?
Manisha: My constituency is my birth city, Meerut Cantt. I am very fortunate that I have the opportunity to work in the city that I grew up in. It pains me to see the poor state of roads and cleanliness in my city. It's also a place of historic importance where the 1857 revolt started. I want my city to become a model city in Uttar Pradesh, with beautiful and well-lit streets and parks. Meerut is a hub of industries like sports equipment, paper, jewelry, musical instruments, scissors, and fabrics. It needs to be recognized and placed on the international map for the same. We can have ample work opportunities for youth and women if we encourage these existing industries.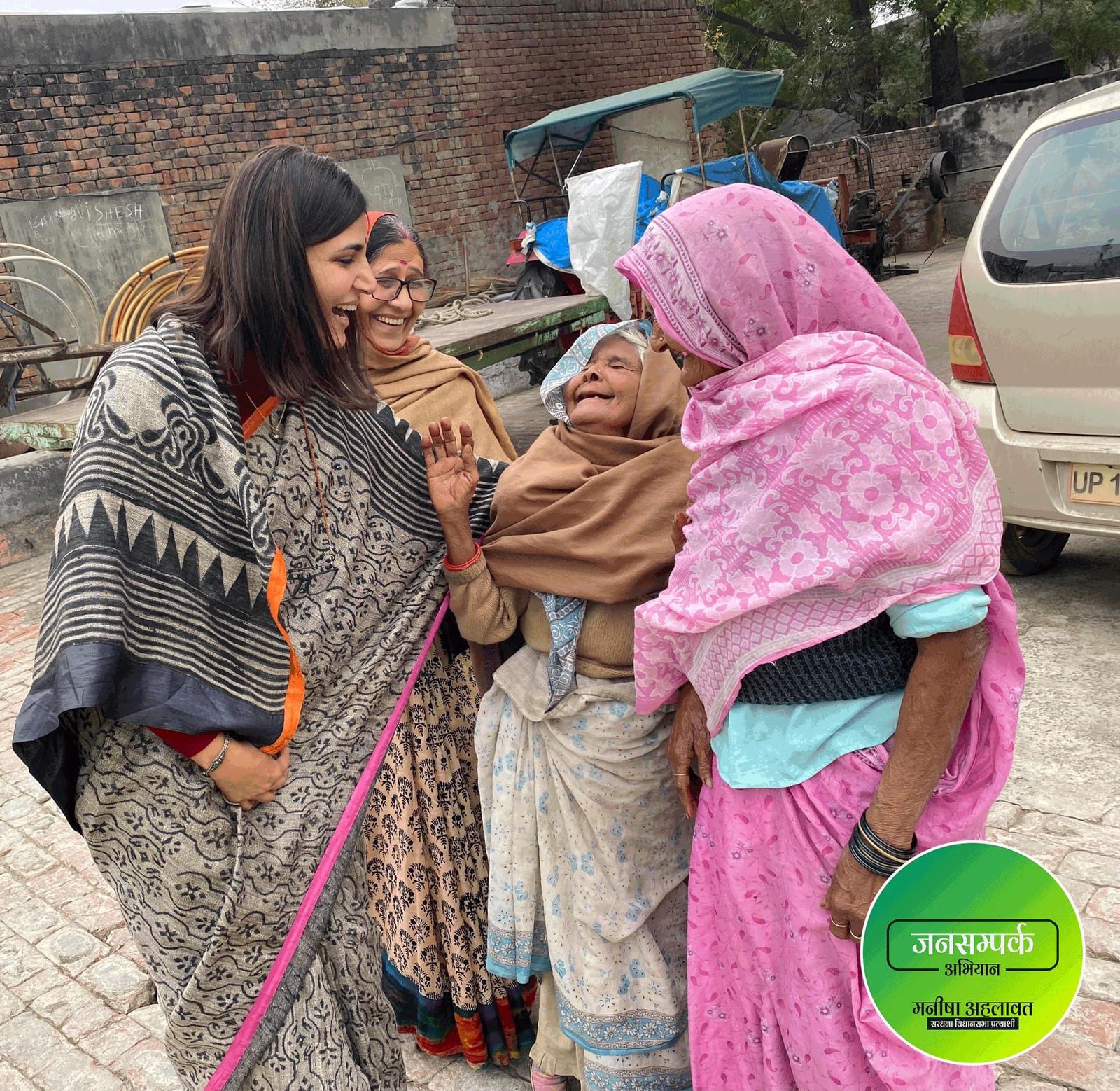 Being an entrepreneur and becoming a politician requires a separate set of disciplines – what are some new habits that support you?
Manisha: I feel the entrepreneurial spirit is very much needed in politics today. We need a paradigm shift in the way we work in politics and the way people see politics. Discipline is a must, but people are a priority.
A political leader is like a CEO of her constituency. Except here she is answerable to the public. She needs to identify problems, allocate resources, create opportunities, and ideate solutions. She needs to strategize, plan and execute all policies for her constituency. And for all this, she needs to nurture a team, very similar to running your own company. So I still wear sports shoes even though my work dress is now a sari 🙂
Women and politics – your thoughts on this?
Manisha: Women are hugely underrepresented in Indian politics so there is a need for women to join politics in India. Otherwise, the issues we women care about will never get attention. Women need to be part of all decision-making when it comes to public policy.
What are some of the things you would like to achieve as a woman in politics?
Manisha: I would like more and more women to join politics. We have left it to men for far too long and the results are not good. Our food, water, air, and our children's health and education are dependent on our politics. From local municipal board to national parliament, women need to step up and grab a seat at every table, in every house. The future of our children depends upon the politics of our present. The time is now!