Live Fabulous
is a place that turns a house into a home. Every home has a different energy and 
Richa
 Mongia ensures that the energy resonates with you! She studies each corner of your house and understands your soul … the end product is a perfect blend.
Richa
 comes with a rich corporate experience of more than twenty years. But how did she end up becoming an interior designer? What is the story behind Live Fabulous. How did the journey start?
Let's hear it from 
Richa
 Mongia.
From a senior level corporate job to a super successful interior designer – what kind of emotions is your heart filled with, when you think of this journey?
I am a hardcore creative person. I had a very successful 20- year long corporate career in technical field. I was with a multinational firm and the field was mostly dominated by men.
It is my penchant for observing people and studying human emotions. I was amazed to see how a well-designed #InteriorDesign home can transform the lives of its homeowners. My love to play with colours and textures found a creative outlet through designs. For me creating spaces that stimulate our senses, touch our emotions, and, of course, address the ergonomic needs, all while adding joy into the lives of its homeowners is a bliss.
I have been known for my many identities – a mother, a wife, a daughter, a visionary, a professional, a blogger, a designer but being called a "Passionpreneur" is my favourite!
When did you realise that you wanted to start your own business?
Like they say, when you love something passionately, universe starts manifesting your dreams. That is exactly what my journey has been. When I did our own home in 2018 on a stringent budget while downsizing from a bigger home, and what could have been difficult, came so naturally to me.
Within a matter of time, I started helping my family, their friends and friends of friend's happy homes!
My love of transforming spaces to a #bespokeinteriordesigner home and my mission to redefine the industry by innovating in sustainable and environment friendly lifestyle inspired me to hang my corporate boots in 2017. Even if it meant starting from the scratch.
What kind of challenges did you face?
When I decided to leave corporate life to follow my passion & love for designing. Very little I knew that industry known for its creativity and compassion is dominated with patriarchy. Less than 30% of large design firms management are women. In Manufacturing & Civil Industry, it is even worse.
This industry also has gender inequality issues from disparate pay to not believing in competency of women for technical job. That is when I decided, it's time to redefine the industry. Hence, have taken humble steps towards change.
I strongly believe, women are flexible, adaptable & multitalented. The ability to multitask is one, I thrive on. It has helped me grow as a mother & as the woman of the house, that improved my design skills & build my business.
From getting professional diploma to watching endless training videos, I left no stone unturned, to be where I am today. Living my dreams of creating timeless, happy homes for my clients. What I love being where I am, in spite of all the long hours, hardships, new challenges every day – is the unquestionable support and unfettering faith of my family & friends. I want to express my gratitude to the universe for blessing me every day !!
Therefore, I leave no chance to hire women. I have women staff working at various levels, whether its designing, managing finance and even working at site. I'm proud that I have women carpenters making furniture and women labours working on site.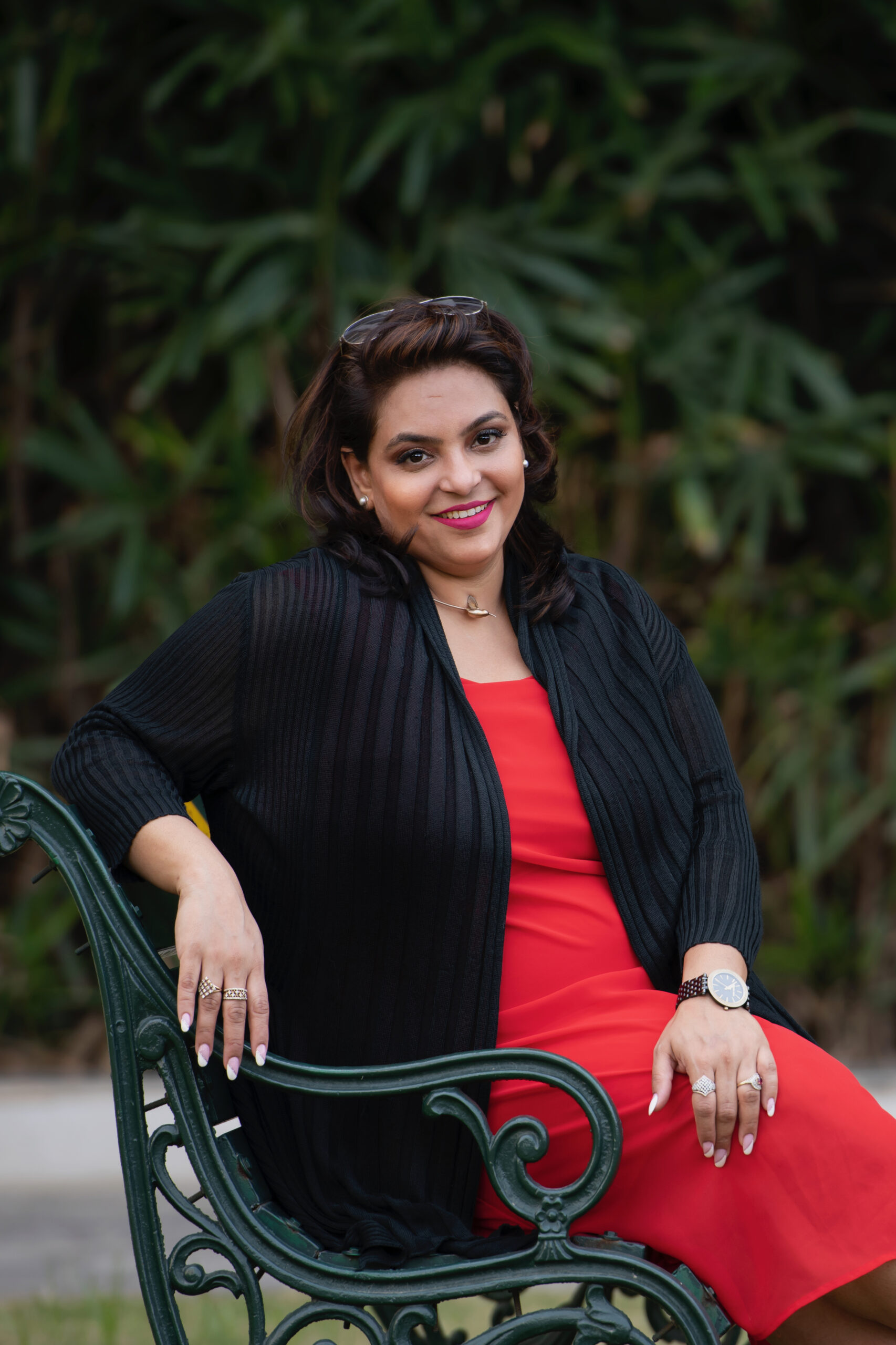 What were your goals twenty years ago and what are your goals now?
Twenty Years Ago, I would have wanted to be retired by now. But now, I'm on a mission to redefine the industry and serve to 1111 #Happyhomes by 2030.Live Fabulous aims in capturing the spirit of the clients and the essence of the space. We believe that a graceful and elegant home should, not only be a privilege reserved for those born with a golden spoon. Everyone deserves a good home.
How has your journey been with GurgaonMoms?
In one word – Fantabulous! GurgaonMoms is integral part of my life, not only at a professional level but also at personal level. It is a forum where I can share anything with the peers without being judged. It makes me feel more human; when I see another human facing similar dilemma's, challenges or even happy and exciting things. I know, I'm not alone!
I am full of gratitude for the Founders and core team!! Bless you!!
What would you tell a fellow mom who would like to start something of her own?
Perfection is a myth, if you are waiting for that perfect time, perfect opportunity, or proper resources, it won't happen. Instead, be an action taker –Follow your passion, find your purpose, and work hard till profits start flowing!!
Which part of the house you love designing and why?
Entrance Foyer. This is the first impression of the house. As I always say. "Ghar aise ho, ki har koi ruk kar, jhukh kar, ek nazar dekh kar jaye"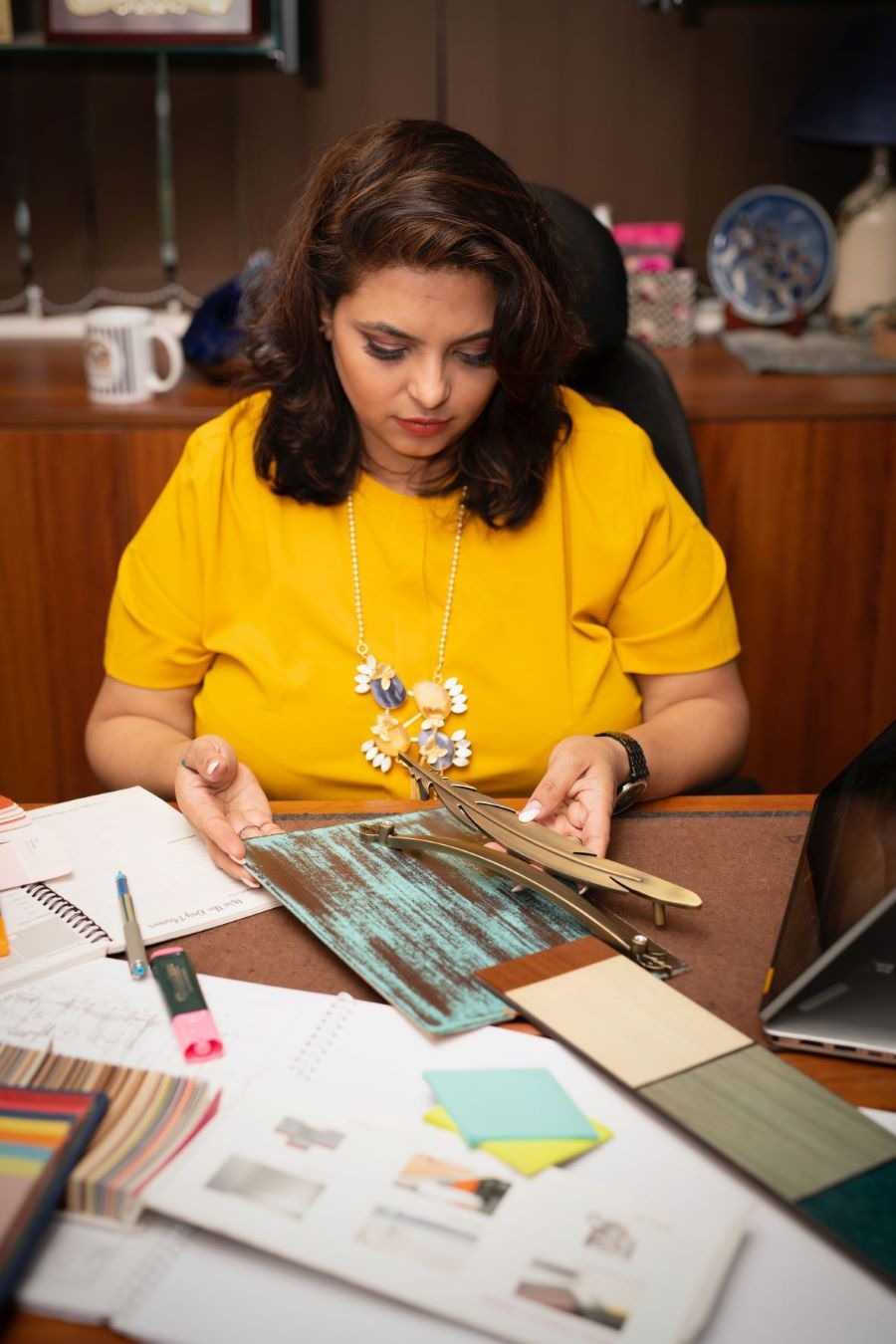 What advice would you give your 18-year-old self today?
Be Confident Darling, the pressure you feel to be perfect is the pressure you put on yourself.
What/who inspires you the most?
I seek Inspiration in everything. It could be an icon like Kelly Wearstler or Rebecca Robeson, it could be walk amongst the nature or an incident that pushes me to be better or even a child who can show me new ways of life!! I am sucker for all good things…
What is your stress buster?
Chilling out with my fellow GurgaonMoms, networking, brainstorming, discussing new ideas, clicking selfies, dancing and letting my hair loose.