30 something  Rupal Bansal is a  supermom, an entrepreneur, a writer and a poker player all rolled into one. Founder of the e-gifting website, IndiaGift.in , Rupal has been playing poker since 2010 and dove head-on into the online poker scene 5 years ago. She talks about her love for poker and how it helped her in various aspects of her life, especially when it came to managing her business and her life as a parent.
Q1. When did you first start playing poker?
I started playing in 2010 after I was introduced to the game by my cousins at home. I took a liking to the game and soon was on Zynga.com, trying to learn and practice and then hone my skills in the online variant of the game.
Q2. What is it that excites you most about the game?
Oh, the aspect of the game that makes me use strategy and skills to observe other players on the table, the strategies and the mind games they play to mold the game into their favor. I found that fascinating. Poker is not gambling at all!
Q3. Your husband is also a poker player. How do you guys manage your rivalry on the table?
I believe there is always something to learn on the table and so my husband and I we constantly discuss our hands and help each other fortify our strengths and figure out each other's weaknesses. As a poker player, it is very important to have a partner who understands your strengths and weakness and gives you an objective view of your game while you play on the table. One tends to go back to their comfort zone and the game sometimes suffers because of it. Therefore, I like to have my husband observe my game and I like to observe his so that we can discuss our hands later to help each other out better. Learning from one's mistakes is the best part of the analysis and reinforcing one's faith in the positive points is a big morale booster.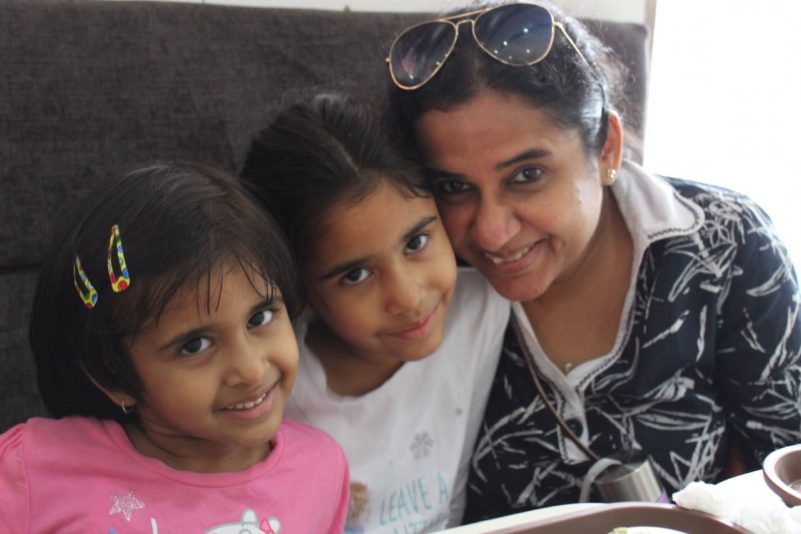 Q4. You wear different hats -that of an entrepreneur, a writer, a mother, do you think that the mind sport of poker has helped you in managing these aspects of your life?
Poker for me is a game of patience and that's what I've implemented in my other roles.
Though playing poker may not immediately seem like a go-to activity for those who have a family to take care of 24/7, there are several aspects of the game that can actually directly help parents expand analytical thinking, increase focus and concentration, and improve decision-making skills. I have two daughters and  I rediscovered myself as a parent while playing poker. I used to be highly temperamental earlier but ever since I started playing poker I realized I had it in me to wait for hours before hitting that one crucial hand. As a parent, I can now d sit for hours handling their tantrums and not losing my cool.
As a business owner, I always had the risk-taking mentality that a poker player has but the keen eye for the right opportunity and the people analysis that have been my takeaways from the years of playing poker.
Q5. Could you tell us a little more about how playing poker affects decision making in other aspects of your life?
In poker, we understand that the game demands us, players, to be able to make hundreds of different decisions in a set amount of time. This is because there is instant gratification following each decision, whether you choose to call, bet, or fold, and being able to concentrate, develop unique strategies, and adjusting to various situations becomes second-nature.
It requires players to be logical about their decisions, as well as learn how to understand the body language and psychology of their opponents.
And as a parent, having these observational skills can be incredibly helpful in getting a happier outcome in a difficult situation, when children become a little difficult. When a child is upset, which will happen almost all the time,  it's important to know how to handle each specific situation in the most positive way manner and make it mutually beneficial for both me and my child. Applying my observation skills, sharpened by poker, I am now better equipped to follow the patterns in my child's behavior and respond to her better, in a more prepared manner to help her.
Q6.They say poker helps you become more creative as a parent.What do you think?
I agree to this.  As poker players, we understand the importance of strategic interaction and the high rewards we get after we absorb information and analyze it to make the best decision for us.In poker, a mixed strategy happens when a player doesn't choose to make the same action during in each hand. A simple example of a mixed strategy can be seen in parenting as well. If my child doesn't like to eat her vegetables and fruits, I as a parent, need to come up with better, more creative ways to ensure she gets the nutrients every day and keep her interested in a healthy diet. With children, the field as such is unpredictable and dynamic. One need to keep trying, keep observing patterns