Fashions change, genres come and go, but classical arts endure forever. In a short time, Gurugram has become a hub for artists and dedicated teachers, offering opportunities to learn and practice an array of classical art forms. You can catch a glimpse of the city's budding talent this weekend, at Prayas 2017, an evening of kathak organised by Rasik Performing Arts on 25th November at 6:30 PM, Epicentre, near HUDA City Centre, Gurugram. The evening features kathak by Jayashree Acharya and her disciples and showcases the essential grace of kathak's Lucknow gharana.
Nurturing culture
Kathak exponent Jayashree Acharya, a disciple of the legend Padma Vibhushan Pandit Birju Maharaj, has made Gurugram her home since 2004. Over the years, she has trained hundreds of young dancers and imbibed in them an enduring love for kathak. Rasik Performing Arts, a not-for-profit platform she created, curates an array of experiences for her students and the Gurgaon's art lovers in the form of workshops and baithaks featuring renowned artists from various gharanas in Indian classical music and dance. In the recent past, musicians Pandit Bickram Ghosh and Ramakant Gaikwad and kathak dancers Deepak Maharaj, Mamta Maharaj and Shikha Khare have performed at these events.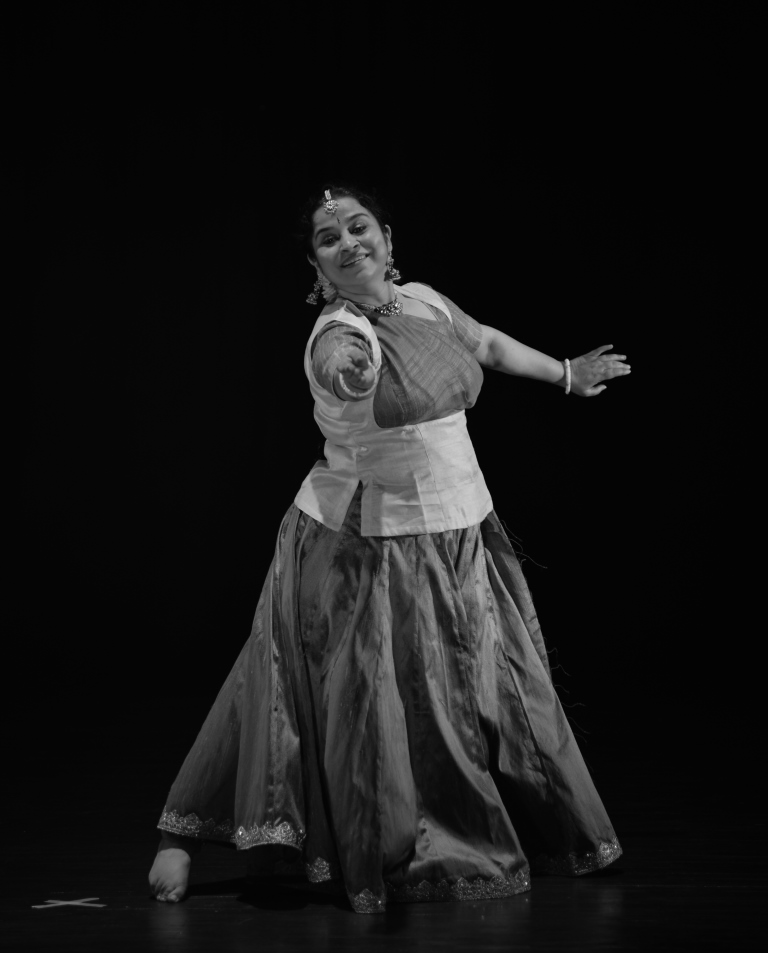 A sensory experience
Prayas is curated as a series of annual events in which dancers in varying stages of training present their skills before a wider audience. What's more, unlike most talent groups, age is really no bar here! Tiny tots recently inducted will share space with experienced dancers and many mothers will be on stage this weekend, taking their enduring passion for dance and their dedication to their art to the next level. It is a serious effort that focuses on choreography, technical skills and bhaav (expressions) that exemplifies the gracefulness of the Lucknow gharana. Prayas is humble, in its essential objective of growing confidence and a stage persona; it is also ambitious as it seeks to push boundaries and harness the power of art to transform and grant joy.
This year, as in the past, Prayas showcases the dedicated efforts of the guru and her shishyas (disciples) and delights audiences not only through the gracefulness and energy of kathak but also through the music, which is specially composed and arranged for the show by a talented team of instrumental and vocal artists.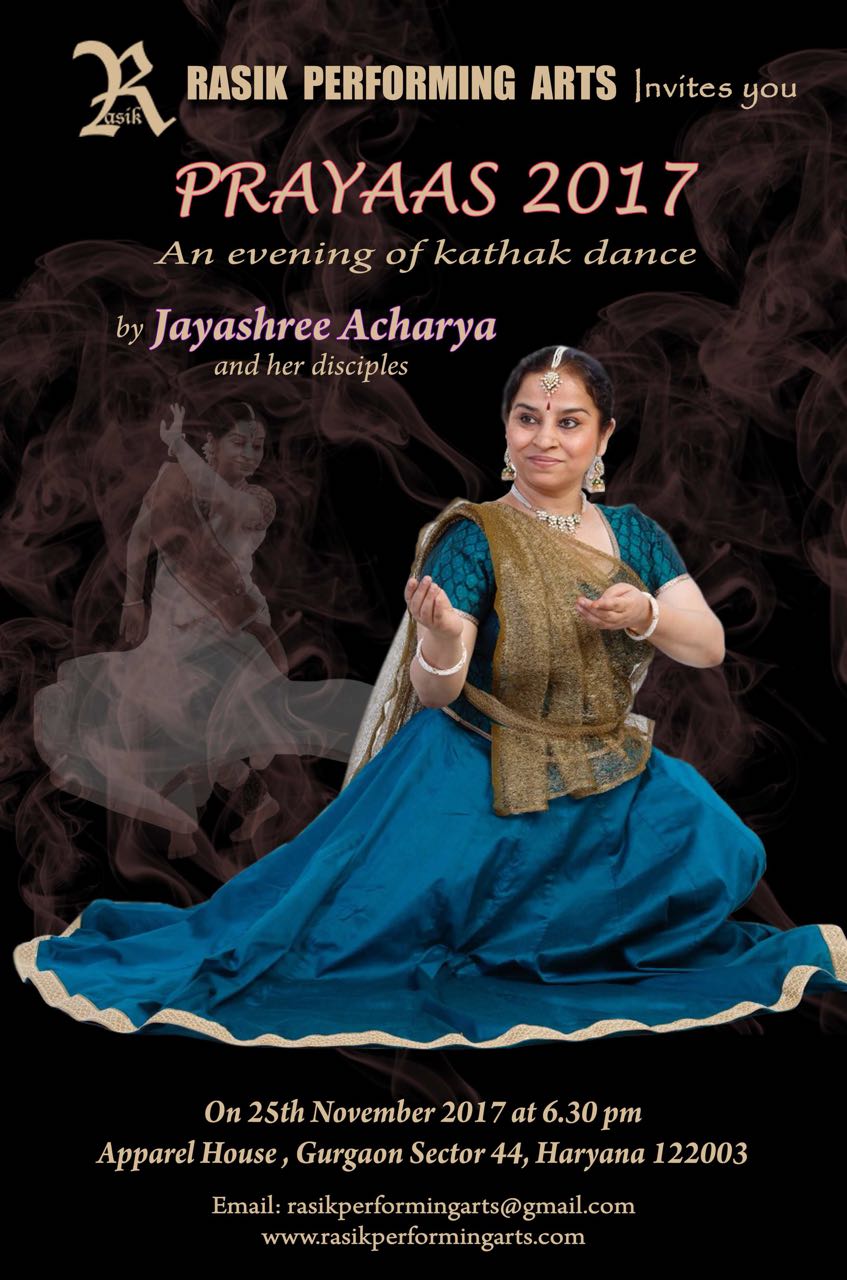 Save the date!
Mark the evening of the 25th in your calendar and come to Prayas 2017! Beyond the big names in the world of art, your patronage of young dancers will encourage and support them; moreover, you will leave reassured that the future of Indian classical arts is in very secure hands!