Eating out can become a hassle if the place is not kid-friendly or not liked by our munchkins.My soon to be 10-year-old is very choosy when it comes to picking a place to eat. The little ones also look forward to going to places where they can enjoy, have fun and also have yummy food as per their taste and fancy.
Here's a list of of cafes and restaurants that would surely be a hit with the kids and ensure a fabulous time for all . Take your pick!
Jungle Jamboree is a place that the kids would love to have a meal in.It is a restaurant that brings the jungle right into the city with magical decors like the aqua cave, a hunter's lodge, lush forest greenery and awesome 3D animal murals. It also has exclusive kids play area.Jungle Jamboree is India's First Restaurant that offers 7 Course Buffet in a mesmerizing Jungle & Aqua Themed ambiance.
Location 1: SCO 61, 2nd Floor, Sector 29 Market, Leisure Valley Park, Gurgaon – 122009
Phone: +91 97172 99300, 97172 88300, 97175 88300
Location 2: P 17/90 Outer Circle, Connaught Place, New Delhi – 110001
Phone: +91 72909 01456, 72909 01459, 011 4501 6800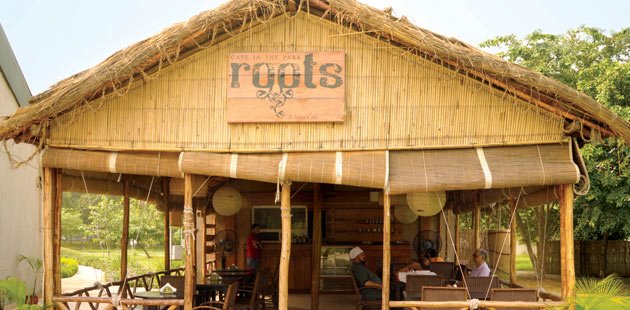 Roots is an outdoor cafe set in the beautiful Rajiv Gandhi Renewable Energy Park in Gurgaon. The cafe incorporates all the aspects of intelligent living – good health, good taste, sustainable practices and high ethical standards.This place as ample space for the children to move around and offers some very simple but delicious cuisine. Situated amidst the beauty of nature, this cafe would make your winter weekends memorable. The children's park situated next to the cafe is an added advantage for the munchkins.
Location: Rajiv Gandhi Renewable Energy Park, (Leisure Valley) Sector 29, Gurgaon
Phone: 0124 257 4616
The name says it all. Kids and chocolate are inseparable and hence they would love it here. This place is a must-visit if you have a sweet tooth.They serve all kinds of dessert, chocolate shakes, frappe, hot chocolate, fondue, and many more. They also have in their menu Italian paninos, pasta, spaghetti, nachos and a  variety of sandwiches
Location1: G 10&11, Baani Square Market, Sector 50, Nirvana, Gurgaon
Location 2: Unit 12A, Tower B, Unitech Cyber Park, Sector-39, Gurgaon
Location 3: Shop No. 17, North Food Court, HUDA City Centre, Gurgaon
Location 4: A/009, Vatika Town Square, Sector 82A, Gurgaon 
Location 5: 4th Floor, Grand Cinema, Raheja Mall, Sohna Rd, Sector 38, Gurgaon  and many more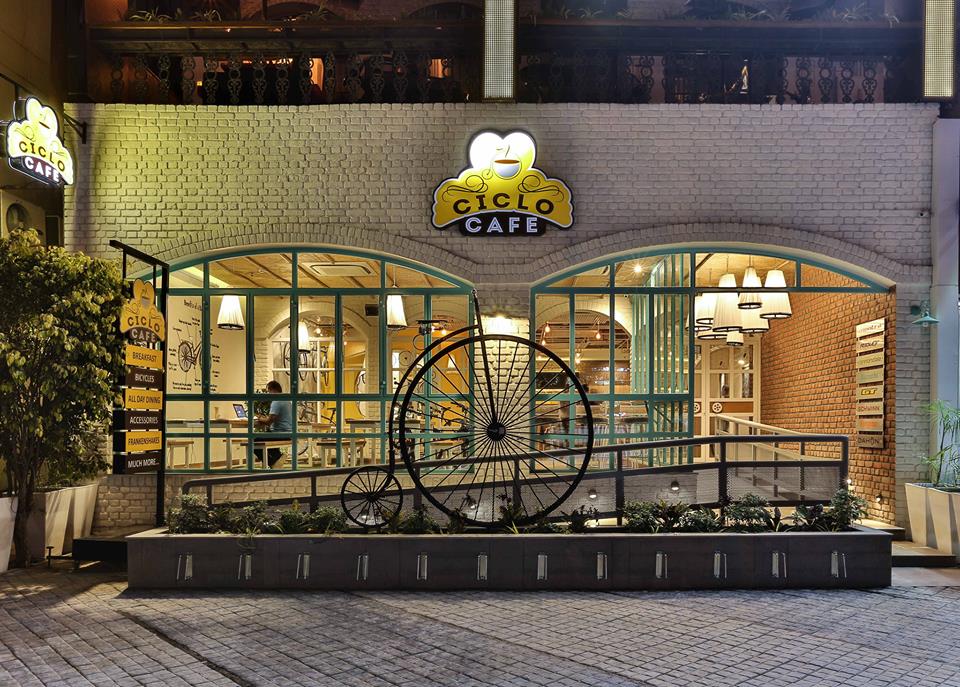 The cycle-themed cafe is bound to attract all cycling enthusiasts, especially children. The place has beautiful memorabilia, motifs and a store that would excite the kids. It serves some delicious Italian and American cuisine along with vada pao and Calcutta rolls.
Location: 8-10, Sector 29,Gurgaon
Phone : 0124 408 0016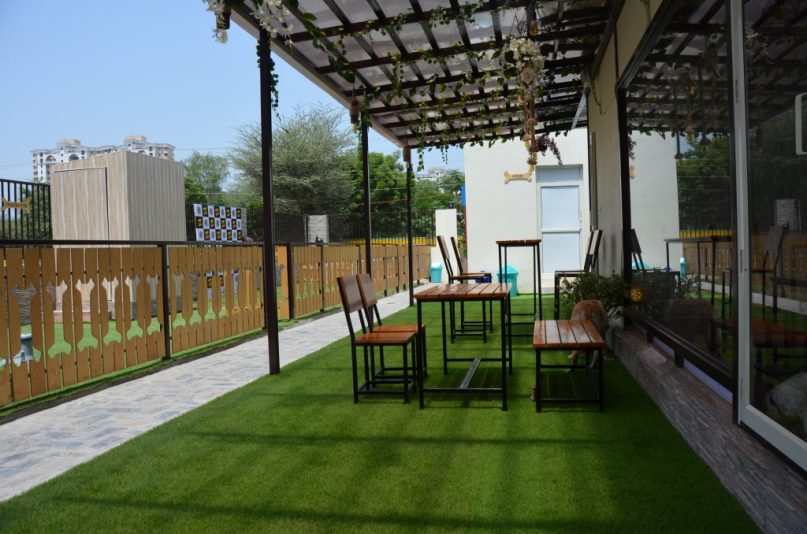 If your kids love dogs, then this is the place to be. Fur Ball Story has some really cute pooches to play with and if you have your own dogs, you can get them along too.Their cuisine is simple that the children would love too like pizzas, burgers, pasta, omelettes, sandwiches, fries and maggie.