Say hello to a new entrant that is an intimate escape from the bustling cityscape of Gurgaon. Inspired by the "blind pig" trend of the 1920s, Lock & Key exudes a rustic mood with traces of mystery and adventure lurking in the air. You will find velvet settees and tasseled lampshades, quaint collectibles and flamboyant posters, tainted mirrors and cryptic vaults – all transporting you to an opulent time best understood through first-hand experience. The décor is brazen and the music is just loud enough for conversations to transpire, with live artists crooning jazz and blues into the night.
If you are Jazz lover, then Lock & Key is the place to be.For the first time ever Lock & Key brings the finest jazz musicians from across the world to Gurgaon for a 10 day extravaganza of an incredible lineup from 30th Nov-9th Dec.
It is the venue partner of GIANTS OF JAZZ FESTIVAL, the flagship festival of The Piano Man Jazz Club, a labour of love built with the experience of curating festivals over nearly a decade by Arjun Sagar Gupta and his amazing team!
Here's the lineup of the upcoming Giants of Jazz
Nov 30 –  Sava Boyadzhiev Trio-8.45 PM
Dec 1- The Shonai Collective ft. Rie & Fabio-8.45 PM
Dec 2-Lucia-8.45PM
Dec 3- Kefaya-8.45PM
Dec 4- Lautaro Tissera–8.45PM
Dec 5- Cruise Control On Trio–8.45PM
Dec 6- EYM Trio ft. Mirande Shah–8.45PM
Dec 7- Florian Favre Trio–8.45PM
Dec 8-Deviana ft. Hanim Hamzah–8.45PM
Dec 9-Matteo Fraboni–8.45PM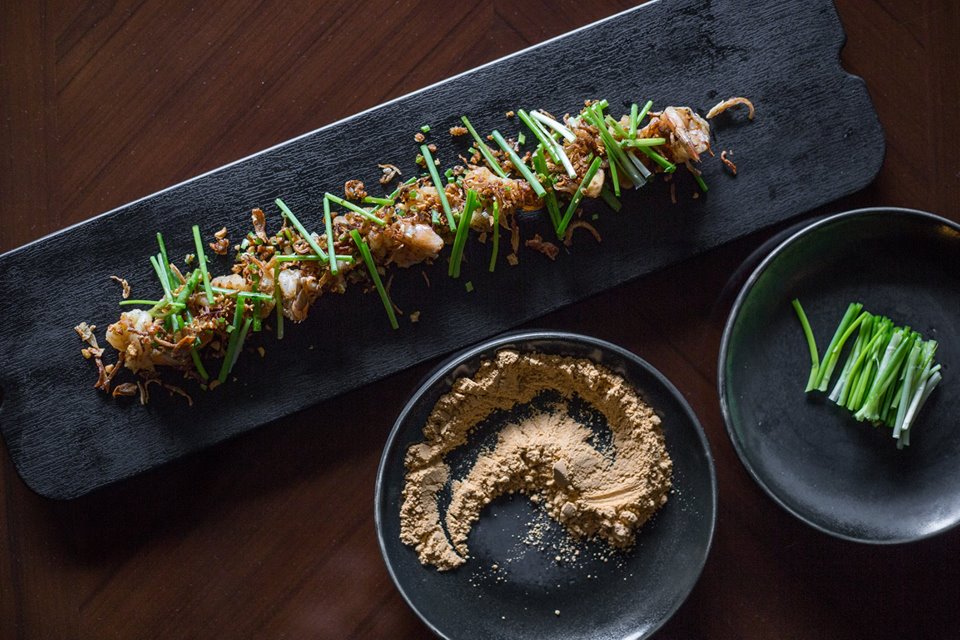 Lock & Key also serves delectable North Indian, Continental, European, and American cuisine.They also have a special menu for the fitness conscious called 'Guilt Free' that includes salads like The Size Zero, Goat cheese & Orange, and Tandoori Chicken Ceaser along with Baked Peri Peri Chicken, Whole Wheat Gomae Crepe, Smoked Prawn Babaganoush and much more.Gluten-free and vegan options are also available.
The cocktail menu will take you on a flight to places near and far, romancing your curiosity and taste buds with flavours old and new. Lock & Key looks to elevate the cocktail experience by introducing concept drinks and incorporating unorthodox flavours while also maintaining a strong base of the classics and old favourites. The fusion cuisine is a marriage of the novel with the cult favourites resulting in delectable indulgences straight from the appetizers through the desserts.  It's safe to say that while the drinks will be your top companions, the food menu is designed to make your heart and stomach gush with content.  Their bar menu has an interesting lineup as well with signature drinks like Elder Fashioned, Shades of Grey, 24 Karat, Opposites Attract and  Detox Retox to name a few.
Lock & Key is the brainchild of one of our Gurgaonmom's member Rituu K Memaani who started her foray into hospitality five years ago.Her learning was from her own personal travels, all the little details and experiences have been the biggest influencer across her brands.Her primary focus is to ensure consistent and impeccable world class service delivery to guests. 
After successfully launching their boutique hotel – 'The Atara', they started Atara Catering ( Formerly knows as For Foodies). It was by sheer 'word of mouth' publicity that requests started pouring in for private caterings. What was a humble beginning soon became a full-fledged catering company.
"Lock & Key is our new kid on the block!  we had been working on concepts for almost a year, the focus started on analyzing the gaps in the market and also what I truly missed at the end of the day or on a weekend night – a place where one can have a conversation in a comfortable setting with equal
weightage
to both food and cocktails. An intimate evening, a fun celebration – Lock & Key fits well for grown-ups who miss the music they grew up with, love their cocktails or their own preferred drinks and are Foodies who appreciate food and want an easy evening. We are open from 12 to 12 all days."
 Address: Shop No- 105,106 & 107, First Floor, DLF Cross Point Mall, DLF Phase IV, Gurgaon, Haryana
Contact:+91 8882018888