The world is in a state of forced pause as we counter the global pandemic, COVID-19. For students aiming to apply abroad, it has raised valid concerns regarding their approach to applications for Fall 2021. With new study-from-home and social distancing policies, high school students are wondering how to add value to their extracurricular resume. 
There is hope as well as several options because a crisis always gives us a compelling reason to contribute and innovate. For students, this is the time to tread a new path by pursuing opportunities to enhance their skills and serve those in need through constructive action and smart solutions. 
It is noteworthy that colleges favour long term pursuit of extracurricular activities; however, activities done during summer vacations can have a very major impact in strengthening a student's application. Some suggestions, especially for the summer of 2020 are as follows:
Online Courses
Renowned global universities have their courses and lectures by Professors available on websites such as Coursera and edX. Students are advised to take the certificate courses to support their applications and LORs in a credible manner; during this summer, many certificate courses are available free of cost in a wide range of subjects from entrepreneurship and robotics to poetry. Many credible universities such as Harvard and LSE have also launched summer programs online.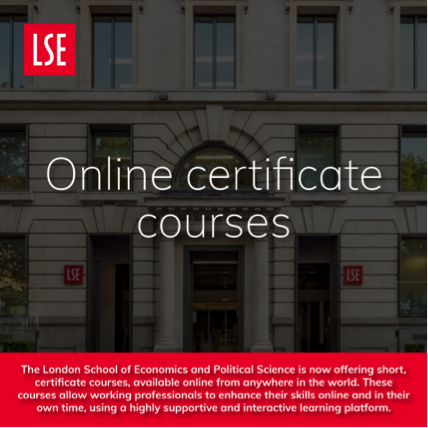 Virtual Internships
Ability to take initiative and responsibility is reflected in the internships pursued by a student. Several companies, institutes, policy making bodies and NGOs offer internship opportunities to students for a defined period of time which students normally pursue in their vacations. During this lockdown, certain sectors are expanding and students can approach them for available virtual internships- some examples are, delivery and online health services, video conferencing, online education platforms, social networking, digital marketing and many more. The work-from-home situation has carved a convincing space in the professional domain and most companies are confidently offering virtual internships. Since students bring a fresh perspective to the ongoing work, organizations value their inputs; whereas for students, the experience in a sector related to their academic interests gives clarity to their future plans while also giving an edge to their application. 
Some sites suggested for exploring Virtual Internships for summer 2020:
Volunteering for Community Service
Students should start their voluntary service engagements as early as possible to highlight crucial factors like commitment and continuity through the activity. Colleges truly value this even if they may have worked on a once a week basis.  Several students are known to regularly visit their neighbourhood animal shelter, NGO school, elderly citizens' home or community health centre. Service to community builds character, leadership traits and life skills. Being able to help people establishes human connections and an understanding of the challenges faced by the less privileged.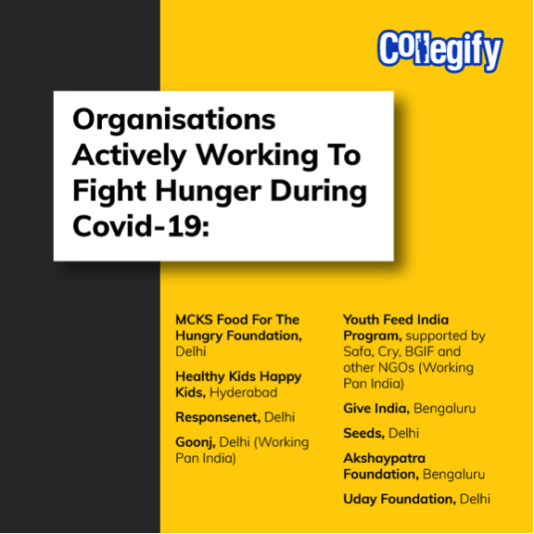 Research
Publishing a research paper related to a subject of academic or societal interest is highly appreciated during application evaluation. A student's attempt to go beyond the defined curriculum to explore a topic in depth through research is indicative of academic curiosity and desire to learn more. It would be the ideal time to work on a research under the guidance of a Professor in your chosen subject. This would validate the research and allow you to get a letter of recommendation from the Professor.
Example: A high school student's research project, that has been published by a National Journal.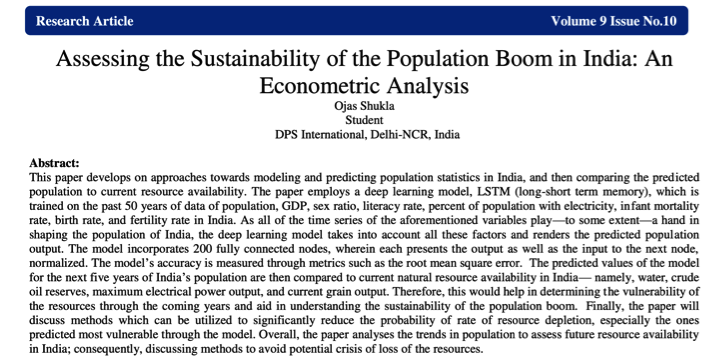 Creative Personal Projects
Colleges love to see self-driven initiatives which are genuine demonstrations of an abiding interest or involve peer collaborations. All it takes is an idea. Let your academic interests turn into tutorial videos for younger students. If you love to dance- do a virtual concert with similarly inclined friends or post videos of dance moves and exercises online. Create music with friends if that is your calling- rap to create awareness about ill-effects of smoking. Write a blog, start an online magazine or podcast. If it is fashion that excites you, explore sustainable fashion and if films are your medium, make a documentary on life during lockdown and lessons learnt. There are online platforms which publish the writings of high school students- let your creative writing skills get you published this summer.
The quality of your work is very important, but it is equally important to define it in terms of concrete achievements to make it easier for admission officers to analyze and evaluate it.
Example: A collection of of short stories, articles and poems, (collected from students, by students) reflecting our youth's thoughts on various gender issues.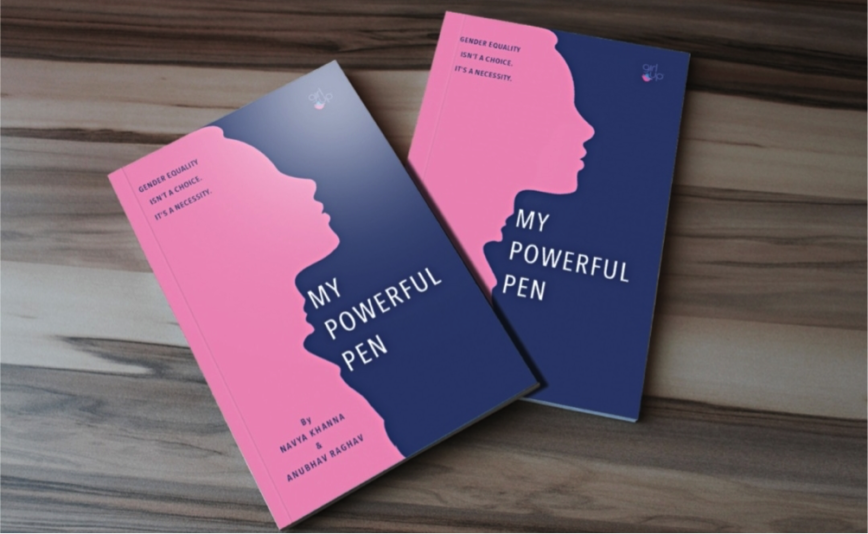 Test Preparation
Get started on your standardized test preparation by taking our SAT vs ACT test to identify the right test for you. Incorporate regular practice in your study time to create a more efficient accomplishment schedule. This would enable you to focus on your academic goals and enhance your test scores and confidence. You could use this time to prep for IELTS/TOEFL or any other test required for your applications too.
Personal Development
Make your online school classes effective– Make a schedule and set clear daily targets. Be regular with your submissions and communicate with your teachers to resolve your queries and concerns. Reach out to friends having difficulty getting comfortable with the virtual mode or with their assignments.
Network- Create your LinkedIn profile. Connect with teachers, mentors, family and friends. Also contact alumni of colleges you are interested in. People are working from home and may have more time and flexibility to respond.
 Stay healthy and active– Being active is vital for physical, mental and emotional health. Opt for your preferred exercise routine or even a run or an evening bicycle ride. Make the most of the workout sessions being streamed online by many fitness centers and instructors.
Virtual outdoor explorations– Break the monotony of being indoors by embarking on a virtual tour of a museum, a zoo, a theatre show or take a virtual vacation to different parts of the world. This would be a fun way to gain knowledge and stay inspired.
 Learn a new skill– There are unlimited resources available online to teach you to sew, play a musical instrument, fix electrical gadgets, cook your favorite dishes, learn a new language or how to program. Form connections and learn from fellow learners across the globe. 
Read- Now is the time to read those books you wanted to read but did not find the time. Reading is relaxing and it improves writing and vocabulary. Share your knowledge and insights on online book clubs.
 Be there for friends and family– A kind word has the power to heal, reassure and motivate your dear ones. Also, a simple 'how are you' can re-establish lost connections with old friends and acquaintances. Find ways to support and care for those in need.
MENTION THE ACTIVITIES NOT COMPLETED DUE TO THE PANDEMIC IN YOUR APPLICATION
Numerous students who had been selected to attend competitive summer programs at prestigious US universities are now unable to attend. However, they can still mention their selection in their application. Also, students who were due to participate in a sports tournament or a robotics competition, or had started a school Environment Club or had been selected for a marketing Internship or any other similar opportunity which was cancelled due to Covid19- can definitely give a detailed description of the work done earlier to create that opportunity, stating that they could not complete the task due to the lockdown.
Colleges will be interested to see how students handled this disruption to exhibit their tenacity and creativity by continuing their work while also rising to the challenge through meaningful contributions
Authored By
Madhvi Singh, Head Mentor@Gurgaon, CG Collegify Pvt Ltd
Profile & Overseas Application Consultant and Editor
Awarded 'Best Performer' of the organization for two consecutive years.
Curator of high impact profile projects and application components of numerous students consistently accepted at top universities in USA, UK, Canada, Singapore and Hong Kong.
Collegify, a global venture, is the place to be if you are aiming for higher education and career planning. Comprising a young, talented, internationally trained group of mentors, Collegify guides a student throughout the admission process and beyond. Through our mentoring process, we motivate students to strive towards excellence and maximize their potential.