What does one do when they are asked if they would like to experience the buffet lunch at the award-winning Restaurant 'Gulati' as a part of team building exercise?? Raise your hands and jump up and down with glee of course… right?
So that's exactly what a few of us from the team did and descended on the recently launched outlet of the famous Gulati's at Gurugram's  DT Mega Mall on Golf Course Road.
I, for one, was very excited as I have heard so much about Gulati at Pandara Road and their world-famous butter chicken and dal makhani but have never had the chance to go there. So, I couldn't wait to have the famed experience!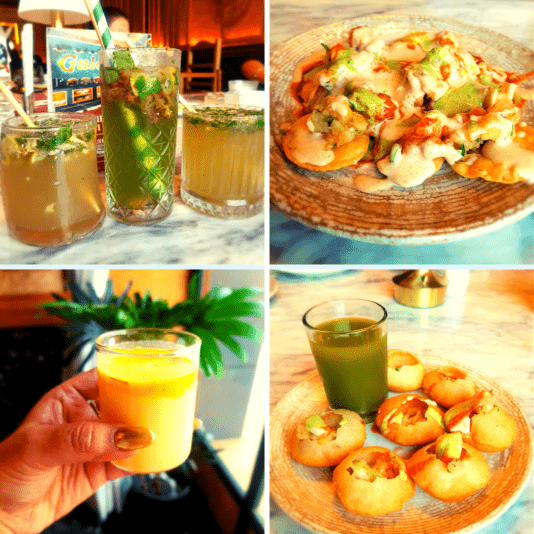 We were warmly welcomed by the staff and took our seats by the large window. The drinks of choice were served quickly which ranged from a paan flavoured mojito, to ginger-mint lemonade, a thandai and some more along with gol gappe and papdi chaat. After chatting and 'chaat khaoing' for a bit, I couldn't hold on and pushed the team to dig into the buffet!
There were two kinds of soup – Chicken Shorba and Cream of Mushroom Soup – but since we had the mocktails, these were skipped. There was a mind-boggling selection of food on display… a variety of Salads, Sarson ka Saag, Paneer Lababdar, Dum Aloo Kashmiri, Rajma,Dal Makhani, Hyderabadi Veg Handi, Veg Biriyani, Murgh Kali Mirch, Mutton Do Pyaza and of
course, the most talked about Butter Chicken along with a variety of breads and rice. The desserts included Gajar ka Halwa, Gulab Jamun, Kheer, Fruit Cream and two flavours of Ice Cream… phewww… I'm breathless jotting down the list here! Imagine what would have happened when we were hogging the food!!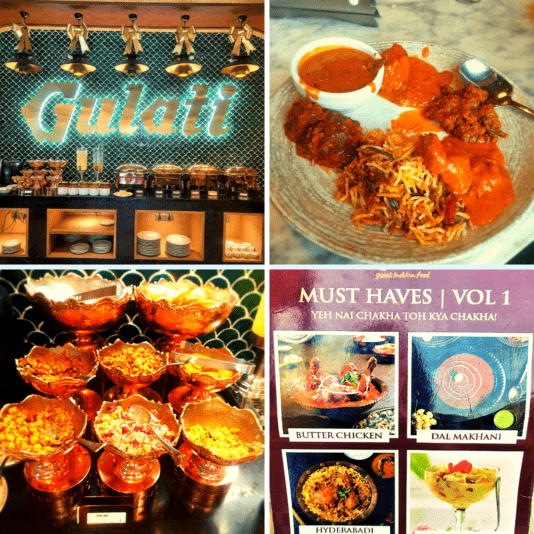 I was pleasantly surprised to see that the place choc-a block even on a Tuesday afternoon and what was even more amazing and fun was the eclectic crowd that was dining there on a weekday. There was one table where a bunch of women were having a kitty party, merrily playing tambola and chatting nineteen to the dozen while two other tables had some expat crowd enjoying an a-la-carte meal. Then there were a few tables with families, a couple with couples and also, one table with a very official looking crowd… all in suits and ties! That told me that the place is liked and appreciated by one and all.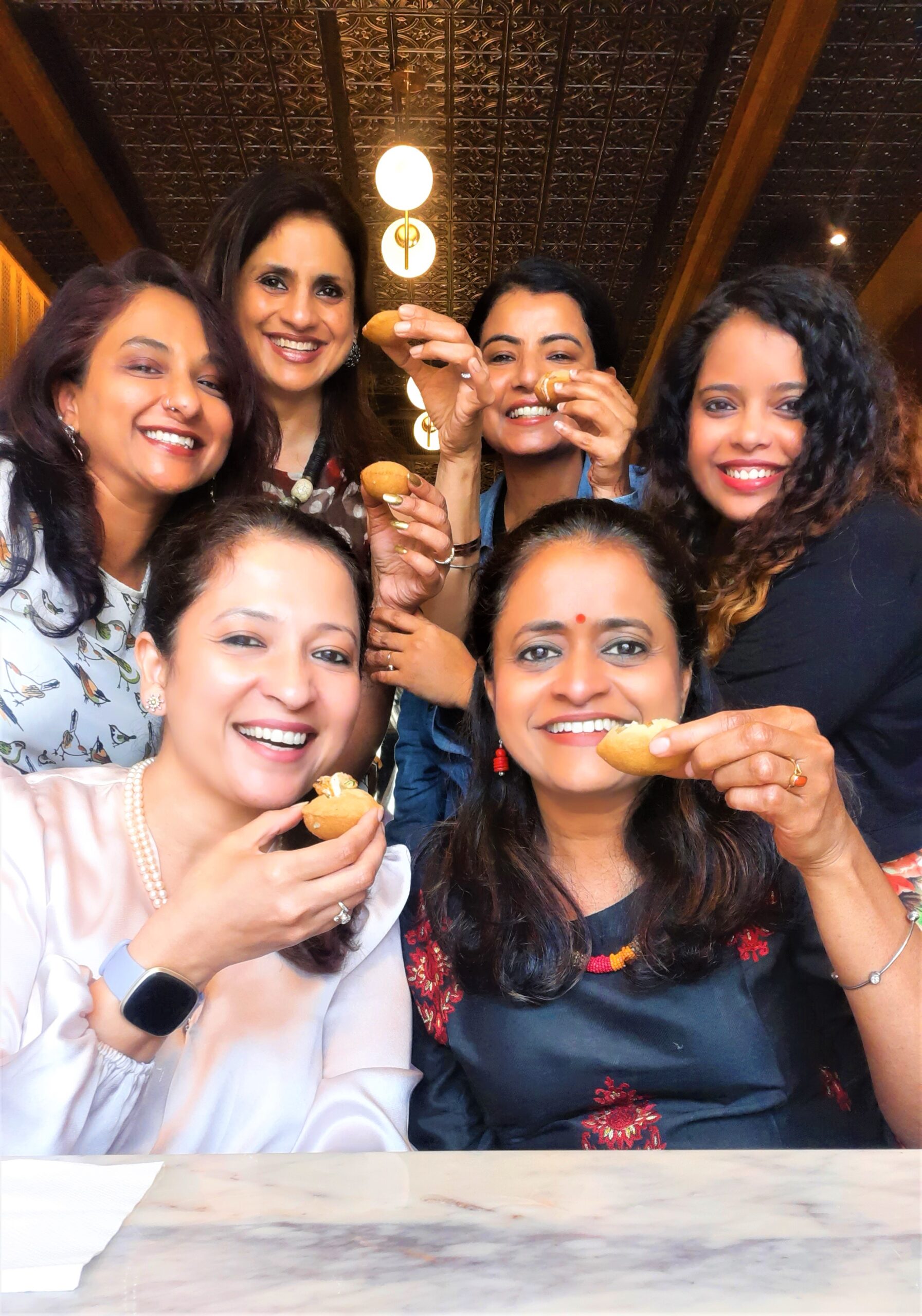 A must-visit for all the food lovers in the city if a hardcore North Indian – titling heavily onto Punjabi – feast is what you are looking for!!!
Gulati is a 63-year old legacy restaurant brand has been winning hearts for years with its excellence in taste, authenticity and hospitality. It has also been serving 'Buffet Lunch' since early 2000s and the menu of the buffet changes every day and offers a new experience to the taste buds on a daily basis.