Celebrate Valentine's Day with these fabulous offers exclusively for GurgaonMoms
UNPLUGGED COURTYARD- ROSE FOR ROSE WITH ROSE AT UNPLUGGED COURTYARD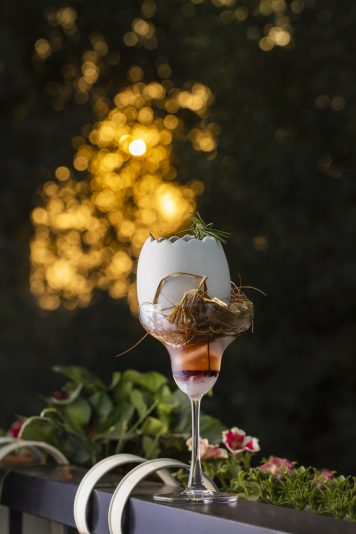 Unplugged Courtyard is always famous to bring and spread Love in the air. With proper decorations in Red and white along with heart theme decor, Unplugged  Courtyard promises to spread Love in the air. Your partner is rose of your life, hence a special drinks at one plus one is created called ROSE for all the lovers of the day. Not only this, you might be the lucky winner for Meal worth Rs 2500 if you are amongst the two best dressed couple for the day 
Address: OPPOSITE PLOT 269, PHASE 2, UDYOG VIHAR. GURGAON
LOVE BUFFET AT MADE IN PUNJAB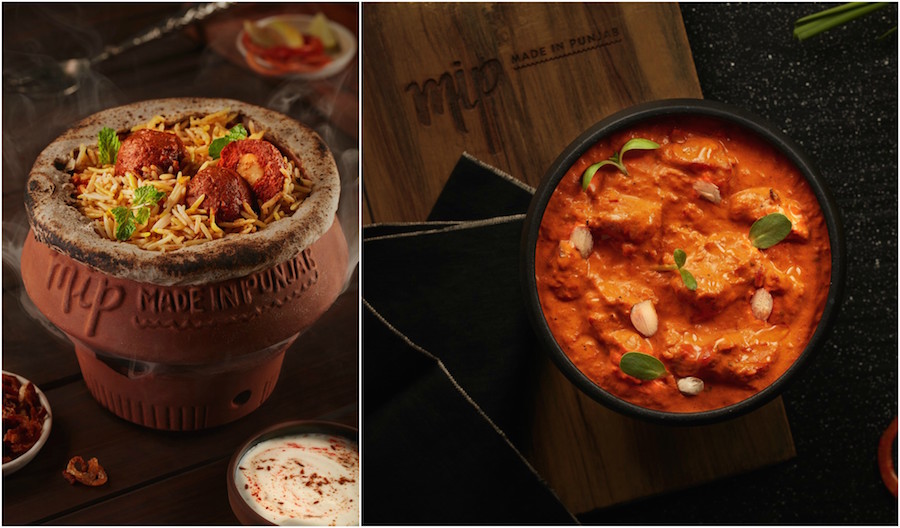 Reckoned as 'the Prince of Indian cuisine', Zorawar Kalra's Made in Punjab is the definite king of North Indian food in the capital. Known for showcasing authentic techniques & flavours, it candidly brings out the palate of Indian culinary legacy.
Fancying a display of the true flavours of this ancient, farm-rich land, unified under the rule of Maharaja Ranjit Singh, Made in Punjab crafts a true culinary legacy. Imbibing some lost & forgotten recipes from homes and dhabas of Punjab, it strikes a fine balance between earthy-rustic & chic-modern. Made in Punjab endeavours to offer a renewed culinary experience through its menu, taking the legacy forward as #PunjabiNext. The Love buffet showcases a wide variety of popular options at Made in Punjab. The tandoor section scores, however, the reports on the famed 'Butter Chicken' shows it being loved by all generations. A huge outlet designed with sophisticated interiors and a cosy layout is a place that has an elegant and alluring ambience that easily stands apart from the rest of the food joints
Special Valentine Buffet at Mip, Cyberhub @ Rs 999 AI/pp
Regular Lunch  and Dinner buffet on Valentine's day at Mip Noida. Lunch is priced at Rs 898 AI/pp,  Dinner at Rs 998 AI /pp
Made in Punjab Noida – 3rd Floor DLF Mall of India, Sector 18, Noida,0120 661 2861
Made in Punjab Cyber Hub – 6-7, Ground Floor, Cyber Hub, DLF Cyber City, Gurugram, Haryana 122008, 081309 11899
VALENTINE'S DAY IN VOGUE AT FARZI CAFE IN CYBER HUB AND CP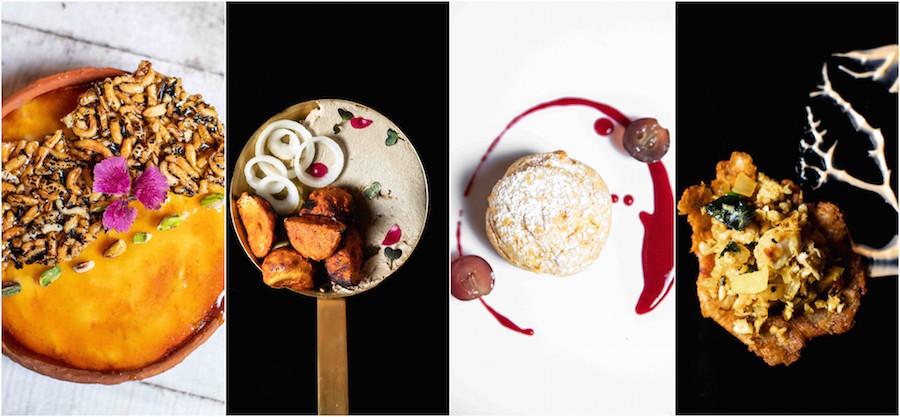 It's time to celebrate your love affair with unique and modernistic Indian food with culinary innovations full of illusionistic gourmet experiences, "Farzi Café" has got all that it takes to be "in-vogue" this Valentine's Day. With unique and unforgettable experiences full of surprises for your loved one, the restaurant has curated a Valentine's Day special five course menu for stags and couples with upgrades available on mocktails and cocktails as well. Farzi Café is also offering a special drinks menu inclusive of Sparkling wine and Champagne bottles.
At Farzi Café Cyber hub, one can enjoy Valentine special COCKTAIL/MOCKTAIL MENU a special 3 course set meal per couple priced at INR 2000 per couple
At Farzi Café CP , specially curated  A La Carte Cocktail / Mocktail Menu along with an option of 3 course set menu paired with a couple drink at Rs. 2020 AI.
Farzi Café Cyber Hub– 7-8, Ground Floor, Cyber Hub, DLF Cyber City, Gurgaon, 8800690419, 0123 4922273
Farzi Café CP–  E-38/39, Rajiv Chowk, Inner Circle, Block E, Connaught Place, New Delhi, Delhi 110001
CELEBRATE THIS VALENTINE'S DAY IN A SPECIAL WAY AT CAFE DELHI HEIGHTS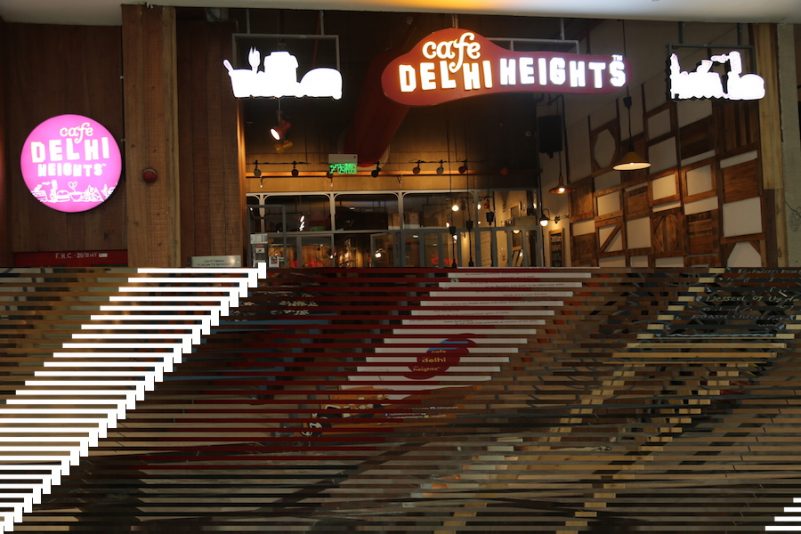 Romantic Cheese Fondue for two Valentine's Day Menu at Café Delhi Heights-Multiple outlets 
This Valentine's get greeted at Café Delhi Heights with Romantic Cheese fondue that comes in two different flavors of chocolate and classic cheese. Indulge is sweet and Savoury dippers with sweet flavors of banana, strawberry, marshmallow, red apple, cakes and cookies; while savory come in form of grilled chicken, bread, sausages, olives and pineapple. Sip valentine with chocolate covered strawberry. Vikrant Batra, founder, Café Delhi Heights says, "this Valentine's celebrate the month of love with sweet and savory duo and indulge in romantic flavors" Vikrant Batra , owner at CafeDelhi Heights says , We at Café Delhi heights believe that love needs no boundaries, and so the taste of food. Hence we at Café Delhi heights have created the menu which is salty and sweet both as that's the fact of each relationship too.
LOVE, DESSERT OR DHOKA  AT MOLECULE GURGAON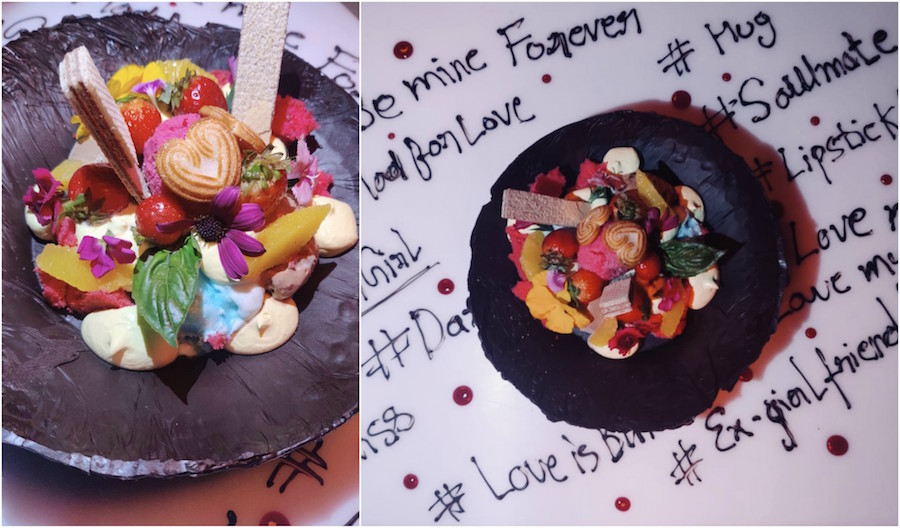 Manish Sharma owner of Molecule says Lets celebrate the love, breakup and rediscovery of your ownself this Valentine Day with interesting Dessert called Love Dessert or Dhoka. With chocolate bowl with lots of surprise elements including jello ice-cream, chocolate Ice cream, blue sky sorbet, wafers, edible heart, edible teddy and candy floss flambéed with sambuka towards the end, Love Dessert or Dhoka is everything sweet at the beginning with fire flames at the end to bury all hassles if you have in your relationship. Enjoy this dessert at special 20% off. 
Date :FROM 10TH- 14TH FEB
Address: MOLECULE SECTOR 29 GURGAON
SPECIAL PRODUCTS BY L'OPERA FOR VALENTINE'S DAY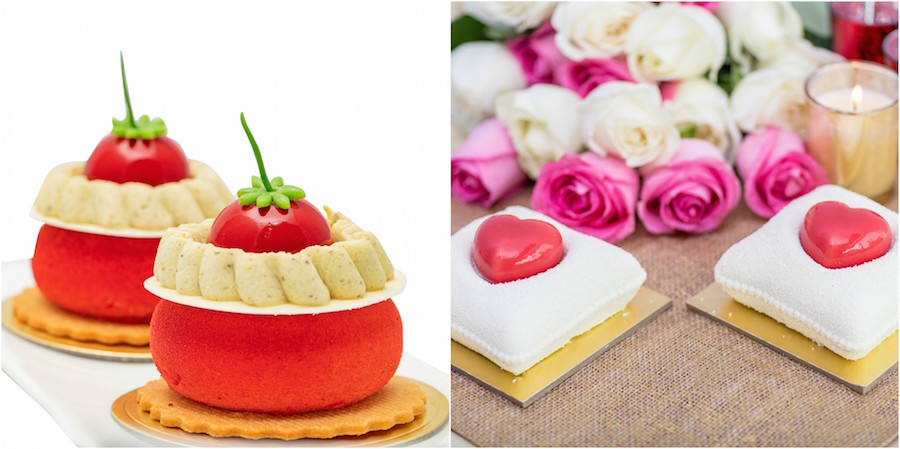 L'Opéra Launches Valentine's Day Special Products February 6th, 2020, New Delhi: Valentine's Day is coming! It's the season of love and L'Opéra is celebrating with two special strawberry treats to enjoy with a loved one, only available for a limited time. The first offering is the "Chérie", which may be the softest cake you'll ever have with a firm biscuit base and a heart of fresh strawberry jelly. It's perfect for sharing on a joyful evening of romance and laughter. The second offering is the "Strawberry and Vanilla Mousse": layers of strawberry and vanilla mousse mixed with sparkling essence on top of pistachio almond cream with red glaze and wild berry jelly, on a base of a pâte sucrée biscuit. "These treats can be enjoyed in combination with a beverage such as a hot tea or coffee and would be especially romantic to relish at any of L'Opéra's cosy outlets on these last chilly February evenings." noted Laurent Samandari, Managing Director of L'Opéra. What is the origin of Valentine's day celebration? Named after a Christian priest from Rome who was martyred on February 14th, AD. 269, Saint Valentine's day of martyrdom came to be commemorated as a holiday more than a thousand years later in England, as a way of expressing affections within their tradition of courtly love. Their legend held that this Valentine was imprisoned for performing weddings for soldiers and teaching his faith — both forbidden at the time — and that before he was executed, he miraculously restored sight to a blind woman and wrote her a letter as a final farewell, signed "Your Valentine".
All Valentine's Day products will be available for a limited period in February at any L'Opéra outlet in Delhi and Gurgaon