Veg Tandoori Wrap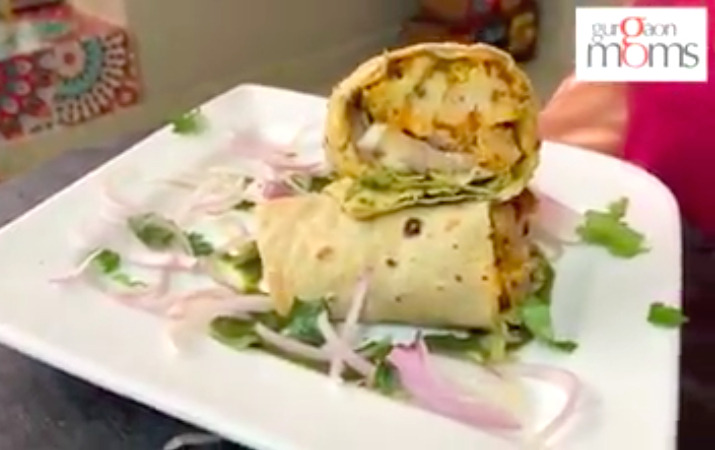 Ingredients
4 chapatis
Yogurt sauce
Coriander and mint chutney
1 onion sliced
1/2 cup hung curd whipped
1 tsp fresh garlic chopped fine
2 tsp fresh coriander washed and chopped
1/4 tsp lemon juice
1/4 tsp black pepper powder
Salt to taste
Instructions
Spread coriander chutney on a chapati.
Arrange the gobhi florets in a single layer .
Spread yogurt sauce on the florets.
Put some sliced onions on top of it.
Roll it into a wrap.
Microwave it or reheat it on a tawa .
Notes
You can also make this with boiled and cubed potatoes / paneer cubes / cubed capsicum and onions.
Surabhi Bhandari 's passion is cooking ! She says it is her 'IKIGAI' ! As much as she loves cooking , she also likes to share her recipes with friends and family. Her page 365 kitchen tales is all about her everyday experiments in kitchen and her love for food that she wants to share with everyone