"I believe all women are pretty without makeup – but with the right makeup can be pretty powerful." – Bobbi Brown
There's no other day more important than a wedding day for the bride. After months of multi-tasking, handling your trousseau, waiting for the fittings, finding the right dress in your budget, choosing the venue, decoration, booking your tickets for your honeymoon (phew the list goes on doesn't it ?) the D day arrives with even more action-packed events and emotional drama! Trust me ladies it's the ONE day you will never forget. And you deserve to shine the most and make heads turn. It's your time to shine and be a princess. And more importantly, it's time for your bae's friends to remind him how lucky he is. Very Very lucky!!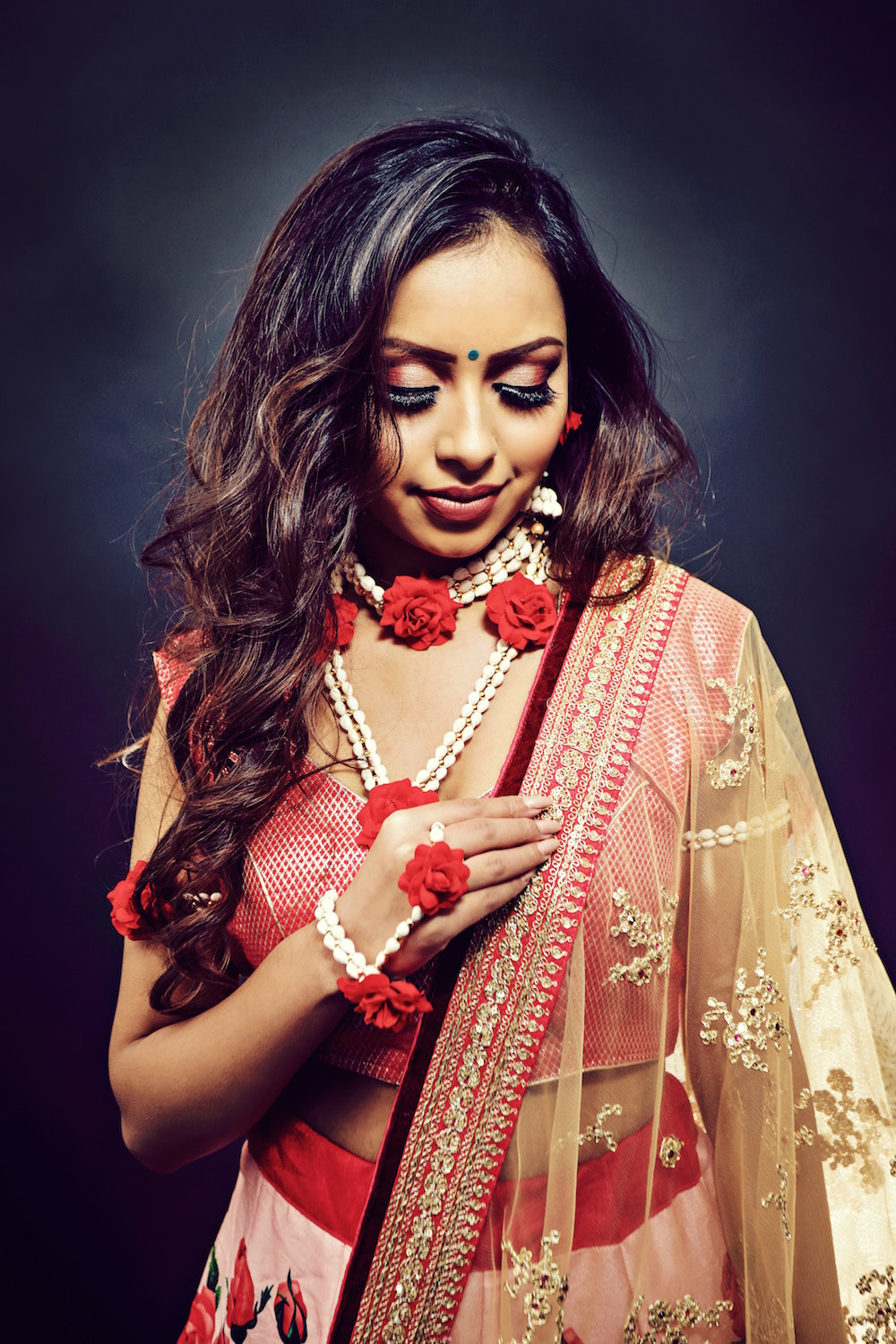 Photo by Henk Mohabier on Unsplash
With the many events packed around in the last few days, there'd very little time to focus on your skin, hair, and make-up. Yes, you would have signed up for your own stylist – but are you sure about the cosmetics being used?
Are you sure that the Make-up Kits are aligned to your skin?
Will you look cakey in the camera clicks?
Will your skin have allergies to the makeup being used?
And if you're using your own makeup – are you sure it's going to be drama free?
Will the make-up stay on for the many hours later?
Have you planned it? To the last detail?
If you haven't, please don't worry. I have curated a simple and do-able list for you to ensure your D day is the best looking day of your life.
10 must-have's for your wedding day make up
Skin as its glossiest best with good meals and a lot of water intake. (let's pray for that natural red tint on the cheeks that we all love !)
Manage your pores with daily use of toner and cleanser. Regular cleansing toning and moisturizing will help you a lot keeping your skin soft and supple.
Never be stingy with your moisturizer and sunscreen. It ensures your skin is well hydrated and the glow is more natural. There are a wide variety of moisturizer available in the market as per your skin type so choose accordingly if you don't understand that then consult a dermatologist she can help you in planning out a skincare routine.
Learn basic makeup and build a makeup essential kit. Everyone's focus is going to be on you for a few months so learning everyday makeup and looking your best version is a must. Just take an online makeup course and get a makeup essential kit. Don't compromise on the makeup brushes and blenders. If your tools are not good then the makeup will never look good. We at Wise She have an essential Bridal makeup kit set and we can help you in designing your makeup kit too. You can reach out to me for it. I would happy to help you out.
Ensure your makeup is aligned to your skin type and the weather at the venue ( This is something a lot of brides ignore. If you're having a destination wedding at Goa – the humidity should be considered for your choice of makeup!)
 Learn to apply false lashes .Trust me they make you look so gorgeous and everyone eyes will be on you.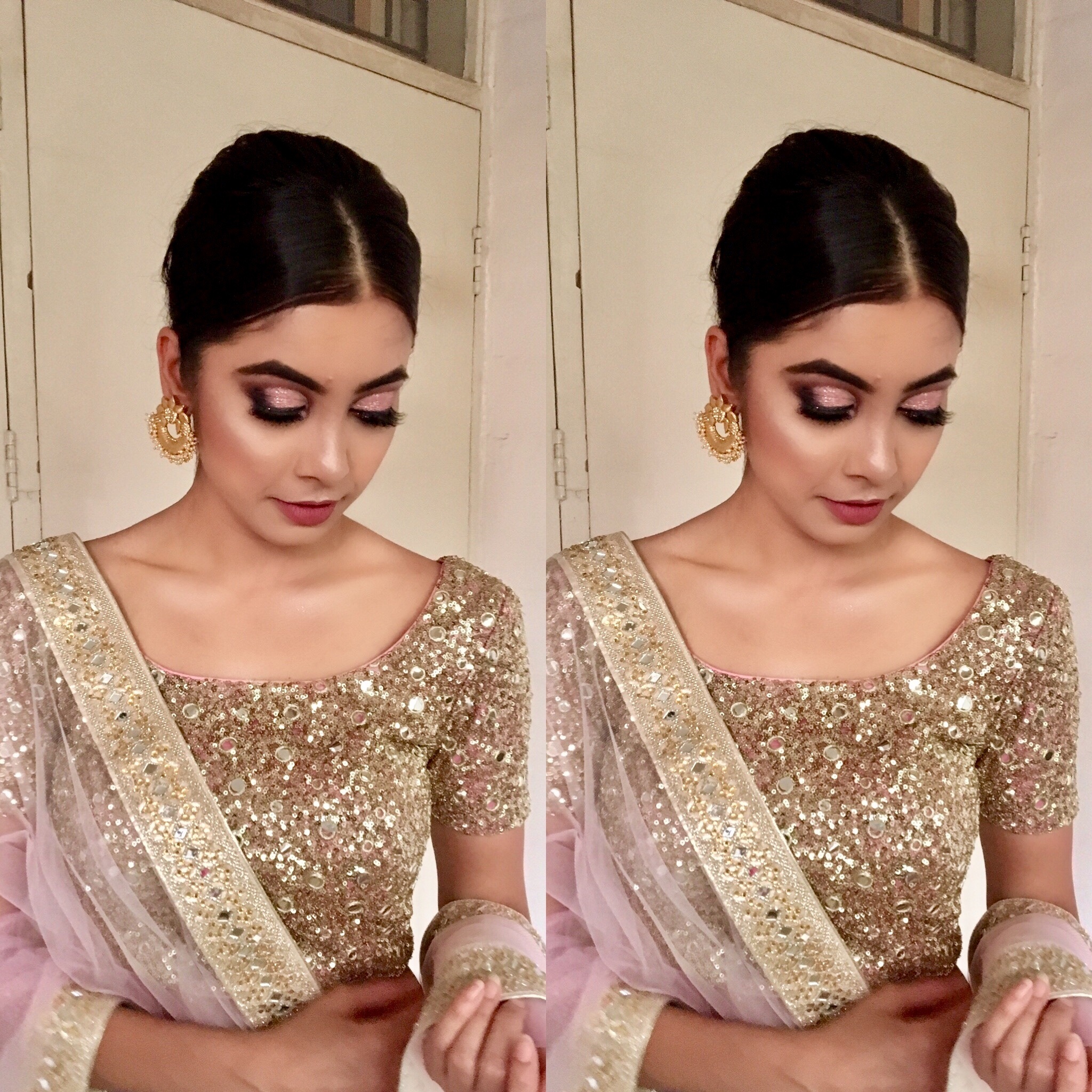 Bride to be wearing WISE SHE Geet false lashes
I hope this list helps you shine not just on your wedding day but later too! Investing time and money in the right makeup kits will make a great difference to your style statement!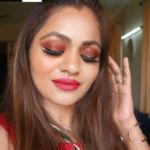 This article is by Anamika Sureka 
Anamika Sureka is a popular beauty blogger and founder of brand WISE SHE. her brand deals in makeup brushes and tools. She also provides an online makeup course for beginners. Her mission is to make luxury products affordable in India and make every woman feel and look their best.