Aries 
It's a year of mixed outcomes. The anxiety that you are experiencing is not imaginary. Postpone all religious activities and pilgrimages till the month of Nov. 
Money /Career : Fixed assets may be created but there is a lot of expenditure on home affairs. Stay away from initiating any legal matters. You could receive gifts from your extended family during the year. Good year for those involved in jewellery/ property, hospitality, petrol and petroleum products, brass/copper business. New work opportunity may come up but if it's in a partnership, understand that the other person might be taking you for a ride. Don't be quick to invest … particularly in a new business. It may lead to losses. Your self efforts will increase greatly post 7th March, bringing you in the social limelight once again.
Love and Relationships : A new relationship may develop between you and someone from your past. Your current partner refuses to understand your point of view and might not want to in future also. Those looking to get married could get lucky in the month of Nov or Dec. An increase in the family is also foretold. So are several celebratory events in your circle of family and friends! 
Health : Abdominal troubles, including that of liver and/or gall bladder may cause a temporary setback so you need to manage your lifestyle better. Stay off alcohol and fatty food if possible. The health of a parent, particularly the mother could be a cause of concern. Peace of mind remains compromised in the first quarter but things improve towards the end of the year.
Taurus 
For Taurus it's a Year Of career growth, monetary gains and meeting new people. Those looking to go out for studies might get an opportunity to fulfill it.
Money /Career : There is a certain enhancement in your daily income in the first 10 months of the year, particularly from now till Feb 2019. Thereafter, the expenditure may rise as well, thereby depleting your savings considerably. Gains will be through self efforts. If you plan to change jobs then you may look at doing it before Oct 2019. A new line of business or an expansion should also be considered. Good year for those in medical or food business as also for those in the armed forces and media and/or communication.
Love and Relationships : A new relationship may go to the next level and for some it's a year of marriage and child birth too. The relationship with a parent and siblings/cousins may not be great. Or, alternately the health of a parent could suffer. The spouse will be a source of great support and will offer assistance in many ways. Don't make the mistake of taking this relationship for granted. Financial support can be expected from close family members but avoid seeking long term loans.
Health : Cold/cough/ asthma/ mouth ulcers are the kind of ailments which could flare up especially if you already are prone to it. Loss of hair could be a serious concern during some months. Thyroid and diabetes patients should pay attention to their lifestyle. The pain in the limbs may get relief right after 7th March of this year, unless your birth chart contradicts this. Avoid smoking. Again. Avoid smoking!
Gemini 
Gemini people will experience mixed emotions .. both in their personal and professional lives. You should keep a check on your health and don't over extend your generosity. Relationships with mother and marital partner need utmost care.
Money/ Career : You have probably become somewhat disinterested in what you are currently involved in because of a lack of motivation. You will need to remind yourself of why you started in the first place. There is a great opportunity for people who are involved in the restaurant business. An overseas opportunity perhaps. However, the time is not conducive to go for expansion till 5th Nov. Those looking to relocate office / factories may start searching in March and not before. Savings will increase generally but there is a considerable amount of travel this year. Hence the expenditure. Don't trust anyone with your belongings. Not the best year to invest in agriculture land or house or even a vehicle.
Love and Relationships : Love is in the air. The romantic kind of love. Expect a lot of attention from the opposite sex, and one of them definitely is going to be just your kind of a person. Those looking to get married should however wait till the next winters. Married may however go through a certain period of uncertainty in the first three quarters and if they are able to sustain the challenges that present itself, then things will surely improve eventually. Don't use harsh words and you could be accused of being sensitive. Having a soft heart in a cruel world will be a disadvantage. 
Health : March onwards, those of you who have a persistent back issue may find its cure and it will get sorted. Skin doesn't feel very healthy for now but that too can be handled with the right medical attention. Headaches could be a constant bother and there is also just no peace of mind. None. The heart wants what it wants and it's frustrating to wait any longer because in your head you have waited long enough. Patience is needed. Be careful of a minor trouble to your eyes/head. 
Cancer
Cancer natives are generally emotional and intuitive. Positive results can be expected in finance and career sectors of your life. Relationships improve considerably but an illicit affair could cause long term repercussions.
Money/ Career : Excellent career luck for a lot of you. Those seeking new opportunities should tap their social contacts and they are sure to make a headway. There is a decent amount of work related travel in store but you will be looking for a way to combine it with pleasure. Those associated with land, property, automobiles, hospitality, chemicals, glass, silk, perfumery are likely to gain big money. Your opponents at work will not be able to have an edge over you. Partnerships may not be quite fruitful and this is likely to cause strained relationships especially if it's between friends or a lover/spouse.
Love and Relationships : Thr stress in the marital life may start to abate post March 2019 as you and your partner see sense in finding solutions to persistent issues. Anger is a weak defence when you can't have a logical explanation for your conduct. An illicit affair is likely to come to light and some of you may need to take a final call on this one. Sleeplessness could be the order of the day towards the middle of the year. Use your gut instinct if you have trust issues with anyone. Friends will be supportive.
Health : Spinal troubles, bones related issues, arthritis, weight gain, hypertension are some of the troublesome areas. Women need to be cautious of any gynae related troubles. A minor surgery cannot be ruled out for those battling a chronic ailment. Lack of adequate rest could be a reason for general feeling of being unwell. Keep yourself well hydrated at all times. All this running around that you are doing may take away your strongest resource, your health. Treat it as a priority number one. 
Leo
In 2019, Leos' will be imbibed with energy and positivity. Expenditure will be better managed post February. You should also take care of your chronic health issues. Some of the family members need special care.
Money/ Career : You are a one man army, always was, always will be. There is certain growth for creative artists and those involved in the dealing of metal import and export. It's a great year for teachers, farmers, writers and educationists. Those involved in the telecom industry are designed to succeed this year. Avoid land deals and stay away from investing in food business. Not the best year to switch homes and relocate. In March you may feel that your social popularity has increased. An invitation to an out of town event could open doors to many new opportunities towards the last quarter of the year.
Love and Relationships :  You might have unexpressed concerns and fears about a family youngster. It could also be that a child's attitude seems irresponsible and rebellious… much to your dismay. Personal life is set to improve as you find comfort in the company of your partner. The months after May will see a certain decline in the quality of your associations as you choose to spend time with anyone and everyone.. remember, we are known by the company we keep, so choose yours carefully!
Health : Abdominal issues, acidity and heart burn, ulcers, ear ache, rashes etc could be some of the things affecting your health. Those of you who have a habit of self medicating must refrain from some such tendency. Your intuition is at an all time high so if something about your health doesn't feel right, it probably isn't. Get yourself a medical check up. 
Virgo
Be open to dealing with extreme situations in the coming year. Some lessons need to be learnt thoroughly in personal situations. Professionally, you will flourish but there are some major changes on the cards as well. 
Money/ Career : This is a year of changes and movement. If you wish to resettle in another city or country, it couldn't have been a better time than this. March onwards, you should be open to a complete change in your line of work. All these years you have followed your heart and have had hits and misses at work. Be practical and follow your head so that it can lead you on a path which will get you the monetary stability that you so seek. No partnerships and no loans for you. Start with what you have. Job seekers can expect astounding success from the third week of Oct till the next 12 months. Don't antagonize your seniors. You need their support, both now and later. 
Love and Relationships : You are very sensitive at this point and anything and everything has the potential to hurt you. Fighting with your spouse could damage the married life irreversibly. Saying harsh words to your children or parents may further alienate you emotionally. Honey attracts more flies than vinegar. Remember this always before you go about destroying associations with your sarcastic, hurtful but true comments and opinions. Things improve towards the third quarter of the year. You somehow only want to be in the company of few selected friends and that one unreachable person this year. Don't be envious of others.
Health : Throat problem, thyroid, stomach infection, flu, difficult pregnancy, acidity, fear from fire, injury to the near, teeth and eye troubles are the weak spots this year. Health of parents is also a matter of concern. Both the parents. Stop smoking and any other kind of addiction if you may have. Rahu will change position this year and it's not greatly favourable for your health henceforth.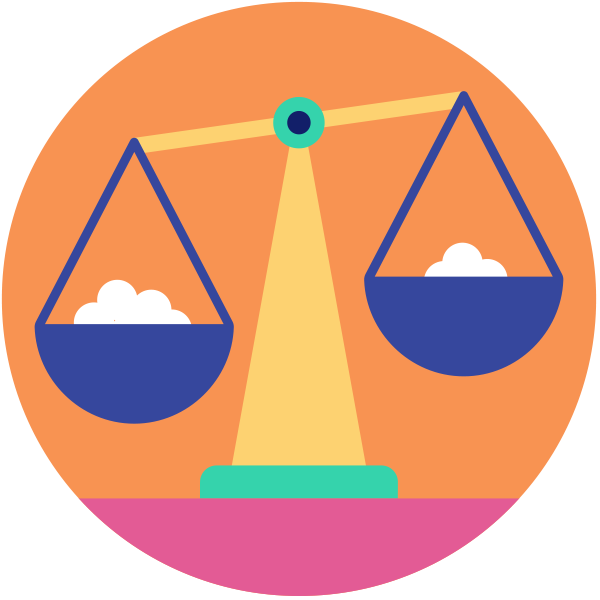 Libra 
Libra will see a positive boost to their reputation while Saturn's effect will create obstacles and restrictions for you in other spheres. Be patient in your relationship and don't take financial favours from anyone.
Money/ Career : Brilliant year as far as your financial luck is concerned. Not only will you be more proactive in earning your own money, you will also get support from your friend / friends. A member of the family however may disapprove strongly of your demands, citing it as unfair expectations. You will use charm and sweet words to get favours from others and successfully so. Learn to spend money only on essentials. The concern lies in your inability to save money and making sensible, well thought out investments. Spending on jewellery and bringing about aesthetic improvements in your house is quite a probability this year. Some of you could win a jackpot, literally or figuratively, so do trust The Universe as it's rather benevolent on you this year.
Relationships : Spouse has issues. With you. Period. And you are too engrossed in your thing to pay any extra attention to this. Too bad. You will only be fanning the fire if you continue to neglect your relationship. An affair is likely to be short lived so you cannot put your future in the hands of someone who's not yours. Children will be openly disapproving of your intrusion in their daily affairs. Handle it with tact and diplomacy. Health of a parent and a child remains delicate. Someone very close in the family may suffer grave ill health too. You could be prone to crying easily.
Health : Chronic abdominal ailments may flare up. Those looking to lose excess weight can enrol for an exercise program otherwise the issue may become unmanageable. Gall bladder and liver remain weak areas. There is a chance of a road accident for some during the first half of the year. Look into your insurance cover also. From April till Oct is a time when a lot of you will experience unexplained bodily aches and pains. It's temporary.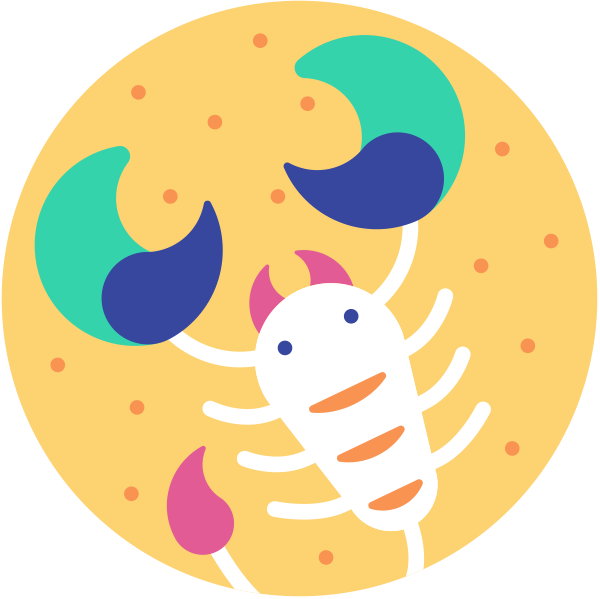 Scorpio 
For Scorpios, there will be positivity in their attitude and demeanour and most of you will make good progress at work. However, it is advisable to take good care of your health, more emotional than physical. 
Money/ Career : There are times during this year when you might be motivated to go above and beyond your abilities and you will succeed if you are willing to take that final risk. Go for the Moon and you shall have it but you do have to take that step. It won't fall in your lap. Avoid being arrogant in your speech and/or action. You will travel far and wide, sometimes with the family and at times for work, but at all times, happily. People around you will be impressed with your grit and determination and willingness to learn more and more. Avoid social gossip and being a part of any controversy. Your own reputation could be at stake. Those involved in media, public relations, communications, banking, finance, Medicine, pharmaceuticals, food, hospitality, property will do really well.
Love and Relationships : Those looking for an exit from a marital relationship may start the proceedings now. A romantic partner may get more demanding and it could cause periods of no communication between the two of you. Choose your words sensibly while putting forth your point of view in any relationship. A minor spat with a sibling early on might cause you stress. Basically you two were never on the same page. Expect a lot of partying with like minded friends this year. Some of you may marry by the end of the year. The behaviour of a child may be disappointing.
Health : Excess partying may cause permanent sleeping disorder. Be watchful of problems in the eyes/throat/mouth. Those pregnant may have a difficult time ahead. The health of a child may not be at its best. It's a stressful year for sure as you will be dealing with many things all at once. Some of you may be hospitalized briefly. Look after yourself.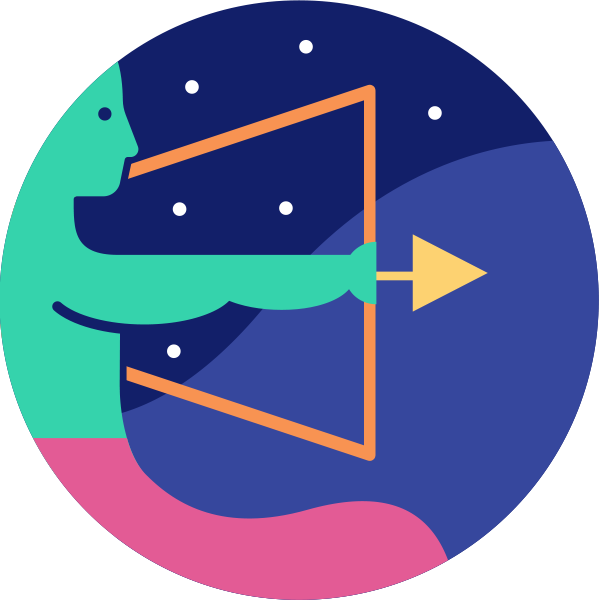 Sagittarius 
Sagittarius will get enough opportunities to better their work prospects towards the end of the year. Certain specific situations may arise in your personal life, making you question your own integrity. Don't take road trips.
Money/ Career : Too many changes all at once is sure to unnerve anyone. You could also be concerned about what people will say as you might have been flaunting a certain position all this while and now it seems to be in a state of flux. Re-evaluate your financial commitments. Between 30th March and 22nd April a certain career opportunity may present itself, giving you the much needed impetus. Your mentor or a senior might be annoyed with you because of the distance that you have started to maintain. Tap your social contacts to further your business interests. Look for immigration opportunities and consider permanent relocation. Financially things will stabilise soon, so don't worry. Avoid taking sides in a legal battle and better mind your own business because there IS a lot to take care of.
Love and Relationships : You do not seem to be in a mood to take advise from anyone. Sometimes it's best if we gather independent and objective perspectives from our well wishers. A certain friend, probably a female friend, will offer priceless advise on how to sort out the chaos that you have created for yourself. Trouble in married life could be because of acute neglect from your end. And to top it all, you may have been exhibiting stubbornness and detachment. It's a good year to get into an affair. This may lead to a permanent attachment in times to come. However, get into one if you are available in the first place.
Health : Headaches!!! Eyes and teeth issues and restless sleep patterns. Acidity and stomach pain too. However all of this has the potential to go away only if you were to know how to deal with your stress. Resort to alternate healing therapies for long lasting relief. Not just medicine. Some of you are likely to take to spirituality in a big way by the end of the year.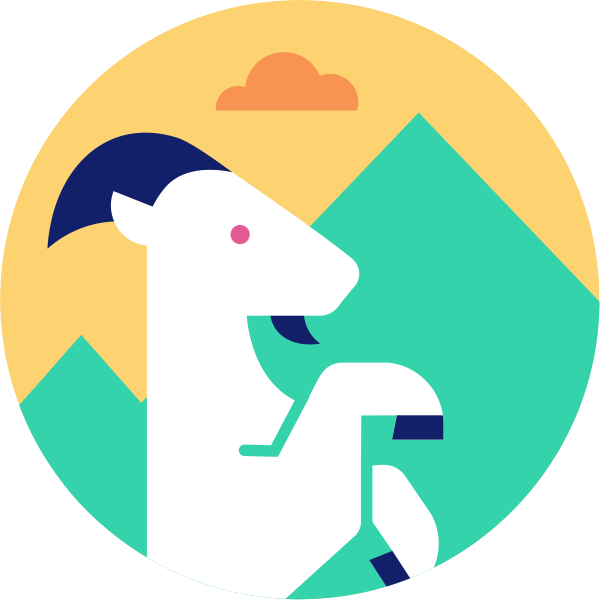 Capricorn 
Capricorn will make progress, both in personal and professional spheres. Your hard work of years will get you significant achievements. Add to your skill set. Expenses must not outweigh your savings, least of all for cosmetic improvements.
Money/ Career : It's a good year for you when it comes to work. In fact better than some of the previous years. You have made extra efforts to your skills and products and this is bound to show results. Your love for travel could however cause a dent in your pocket. So those of you who are planning a trip, actually multiple trips this year, should exercise restraint. Make a budget and follow it. If looking for a new job, a great opportunity could present itself. The month of April, May in particular could see some activity on the career front. Be in sync with your seniors.
Love and Relationships : Make peace with your circumstances and try and achieve stability in the relationships that you have acquired over the years. Don't look back anymore. There is much love to be found in the company of family youngsters. Offer assistance to a child unasked and you will be amazed at the thick bond that you are able to establish with him/her. Friends will offer advise, unasked, but it might be worth considering.
Health : Back aches/clouded vision/ eyes and teeth issues and a pain in the arms/shoulders is what some of you can expect. Keep your medical insurance updated. The health of your partner may also be not so good. Post Nov 2019, pay particular attention to your gall bladder and liver if you are into drinking or have any history of such issues. Make some drastic life style changes which may suit your health.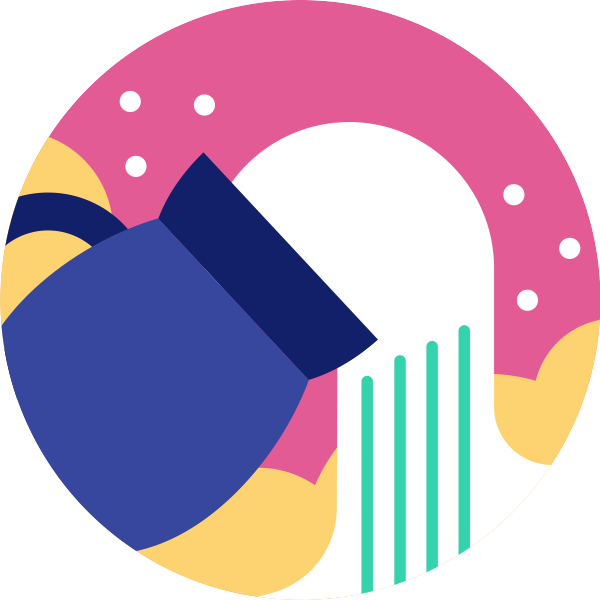 Aquarius 
Aquarius will be successful in handling any adverse situation and use it to their advantage. Working towards achieving your career goals is your prime focus this year. Don't rush into a relationship on the rebound.
Money/ Career : You have luck on your side and you have God On your side too! You may have been duped by your close ones in the past but then that's their Karma. Surrender yourself to the will of The Universe and see where it takes you. Continue to work hard and you will be rewarded with more than what's your due. Your self efforts is the key still so don't be lazy even for a day. There are chances that you will gain indirectly from your enemies too… that said, you seem to have more female enemies than male! Stick to what you have been doing because this is not a year to bring about any change. Instead maintain what you have made and that will be enough for now.
Love and Relationships : So we know that most of you are unable to accept a certain personal dilemma and that you are hurting. Even though that cannot be changed, what you can do is feel better by changing your attitude towards it. Give the cold shoulder to whoever has been merciless with your emotions. You have nothing to lose anymore. There could be challenges with the young members of the family. Your words have the potential to make or break an association, no matter how precious. Do take care!
Health : Mood swings… this is one area that needs to be addressed. You are moody and you know it. So you get depressed, melancholy, and then you tend to alienate yourself. Don't do this. There could be throat related trouble, something which may affect your voice. It's manageable. Don't stress about anything..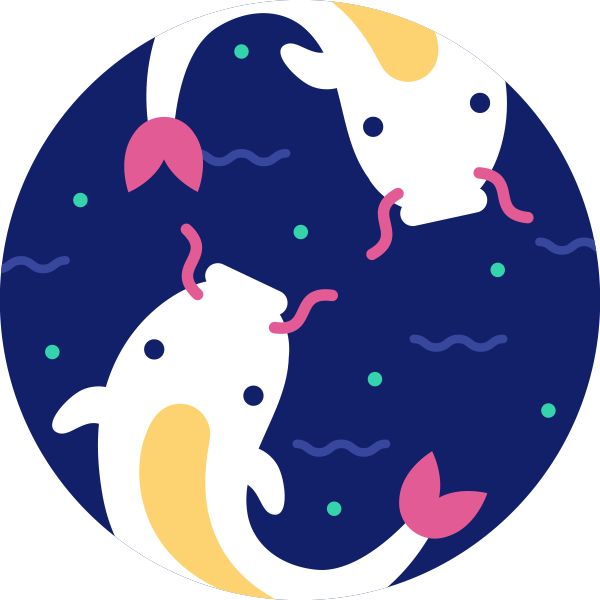 Pisces 
Pisces will have more confidence and you will exhibit intelligence and common sense to further your interests. Religious ceremonies and celebrations all through the year could keep you busy. Handle domestic life with patience, extreme patience!
Money/ Career : Now that you are determined to go after what you want, it's best to follow your instincts rather than look around for advise. Right or wrong, you have taken a decision and then placement of Mars suggests that you go for it. There could be stressful times for creative artists and those in the beauty, clothes or interiors business. However it's a brilliant time for those in the hospitality sector. A new line of work could bring you fame and some of you could soon be elevated to a position of power. Taking loans for anything will be stressful. Best avoided.
Love and Relationships : Some stress on account of a cousin or a sibling for some. It could be because you might not have lived up to their expectations or a certain decision taken by you may not go down well with a brother/sister. Alternately he/she could be facing trauma in their personal life. An affair of the heart may be on shaky grounds and you might be forced to call it off. Peace of mind remains compromised even though you live a seemingly comfortable life. Heated arguments with your spouse is likely to lead to a Cold War!
Health : Look after your own health and that of a spouse equally. You could experience pain in the arms and shoulders. A lack of proper diagnosis is compounding your issue and it could be chronic by now. Throat ache/ hoarse voice/ sinuses… all or some of these could keep coming up during the whole year. Your mother, if alive, could need medical attention. 
For personal consultations, write to me on [email protected]
+91 98105 43699
Feature Image Source :Giphy
Zodiac Images Source: Horoscope.com
You may also like to read
[crp limit="4″ heading="0″]