When the monsoon season sets in, we all crave for a hot cup of tea and crispy pakoras and cutlets 
Anubha Garg and Shelly Tripatthy share some delectable recipes perfect for this season
Baby Corn Fritters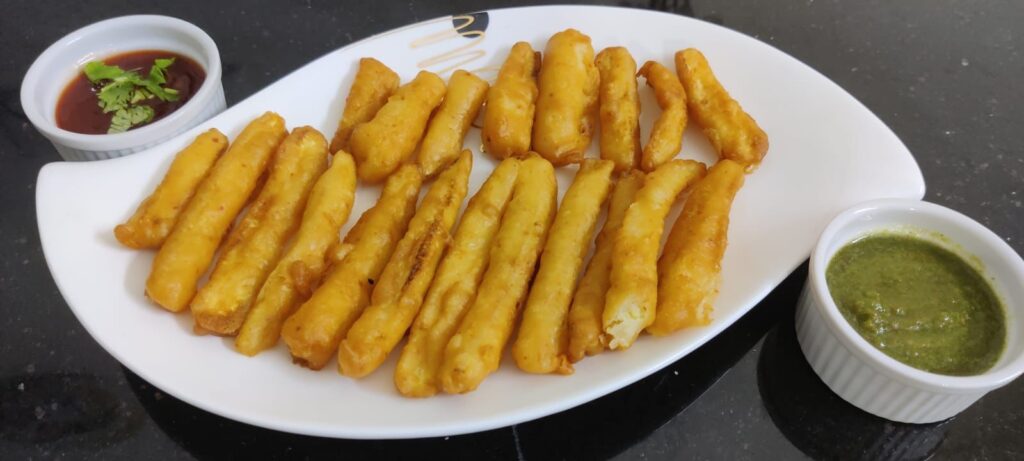 Ingredients
Maida : 1/4th Cup
Rice Flour : 1 tbsp
Besan : 1 tbsp
Ginger Garlic Paste : 1 tsp
Chilli Powder : 1 tsp
Curd : 2 tbsp
A pinch of baking soda
Oil for Deep Frying
Salt to taste
Method 
Take one pack of baby corn, wash thoroughly, slit in two, and cut into two.
Dip in the batter and deep fry the same.
Serve with chilli-garlic dip and green chutney.
A perfect snack with a cup of tea on a rainy day
Make a batter of the above ingredients and make a thick paste.
Paneer Pakora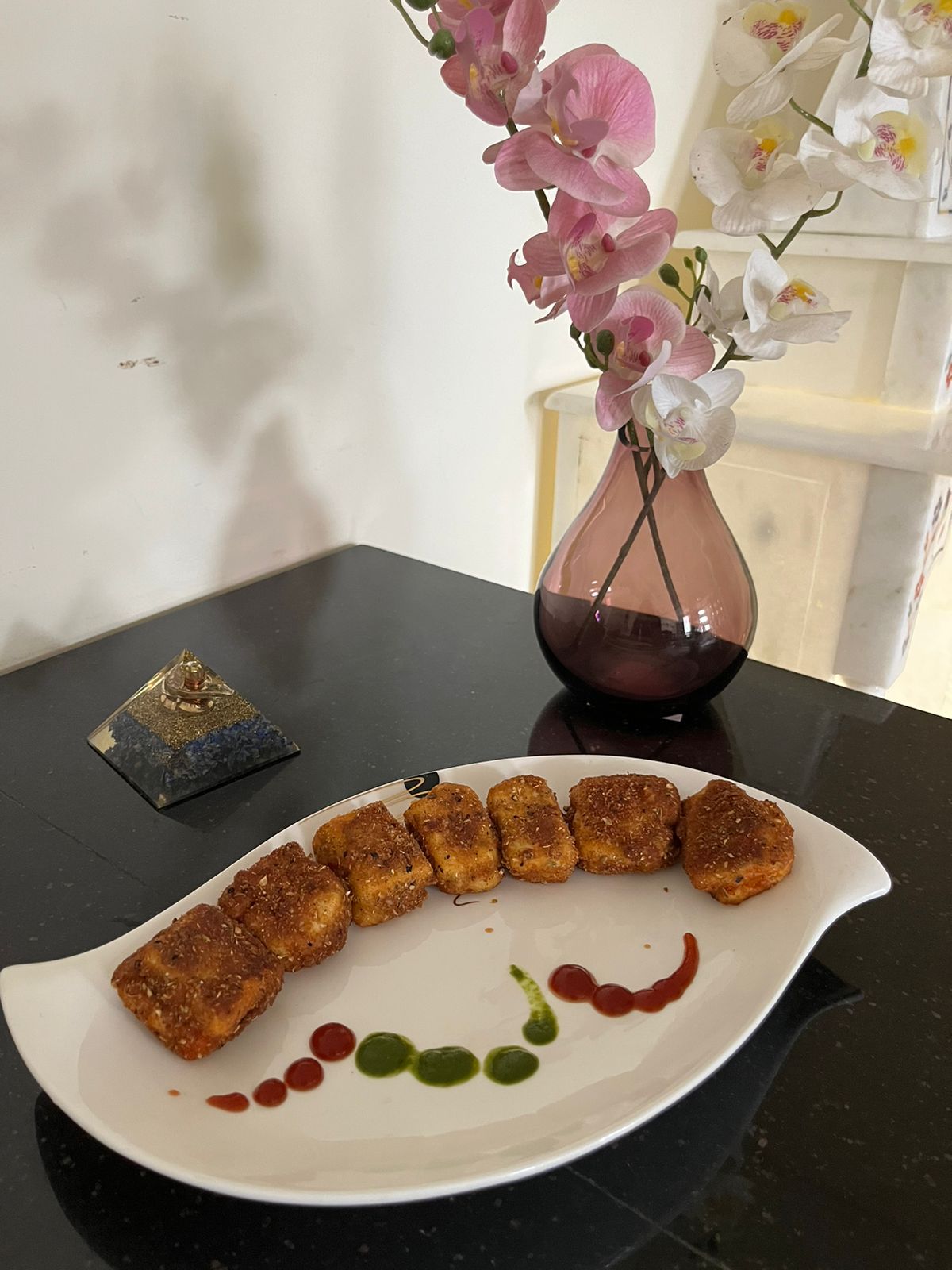 Ingredients
250gms Paneer cut into cubes
Masala filling in between the cubes
Red Chilli Powder
Chaat Masala
Ginger garlic paste
Salt
For  Batter (make thick batter)
2 tbsp Maida
1 tbsp Besan
1 tsp Corn Flour
Ginger Garlic paste
Salt to taste
Turmeric
Ajwain 
Dry Masala for the final coat
Bread crumbs
Coriander Powder
Jeera and
Black Pepper
Method 
Mix the masala in mixer to make a coarse powder
Now roll the sandwiched paneer cubes in the batter and then in the dry masala, and then deep fry till golden brown.
Serve with green coriander-mint chutney and Imli chutney.
These recipes are by Anubha Garg
Anubha Garg is a passionate baker, and her craziness for her work and love for her family is what describes her in a nutshell. She is the proud founder of Melting Momentz
Insta handle: meltingmomentz.official
Contact: 7507912299
Railway Cutlets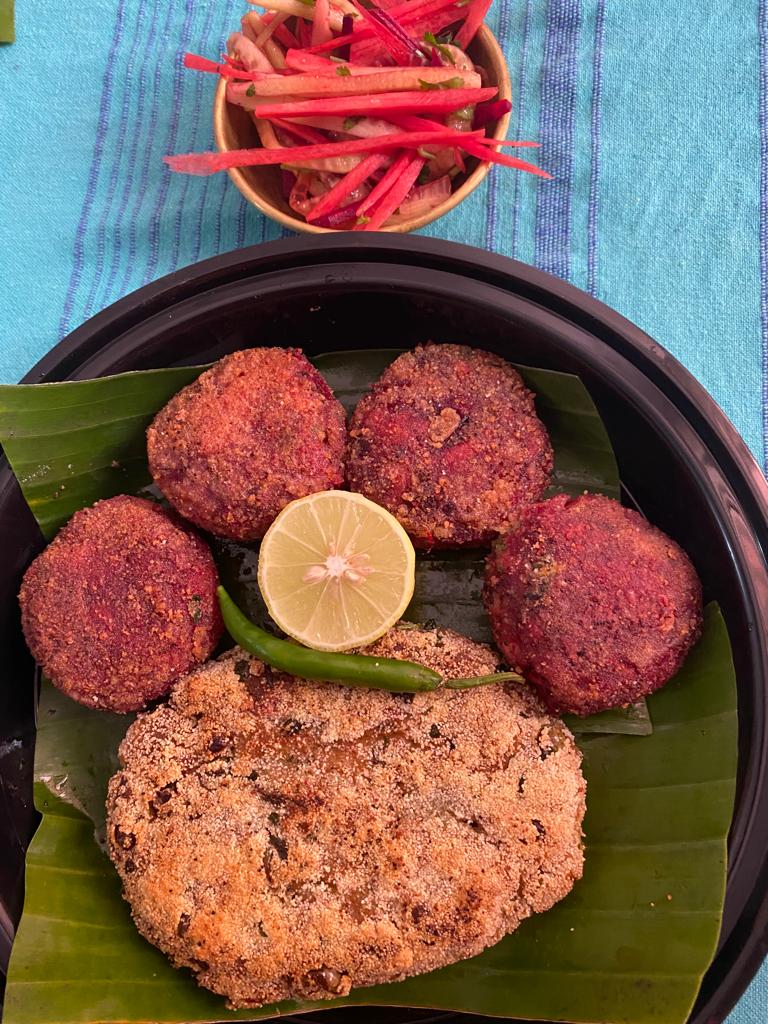 Ingredients
Matar (boiled) 

Chopped ginger

Chopped green chillies

Chopped carrots 

Chopped beans 

Boiled and mashed potato 

Salt 

Garam masala (optional)

Sugar 

Dhania patta chopped

Butter 
Method 
Heat a pan. Add some oil and to the oil add ginger and chillies.

Add chopped vegetables and matar.

Add the aloo and the butter. Sauté for some time.

Now add the salt and two pinches of garam masala.

Add coriander leaves and a dash of lemon.

Bring them all together 
For the cutlets 
Maida Slurry with a little salt
Panko / Bread Crumbs
Make flat roundels. Dip them in the slurry and put it on the biscuit crumbs to coat it well.
Deep fry / air fry
Serve with ketchup and enjoy.
Mix-Veg Pakoras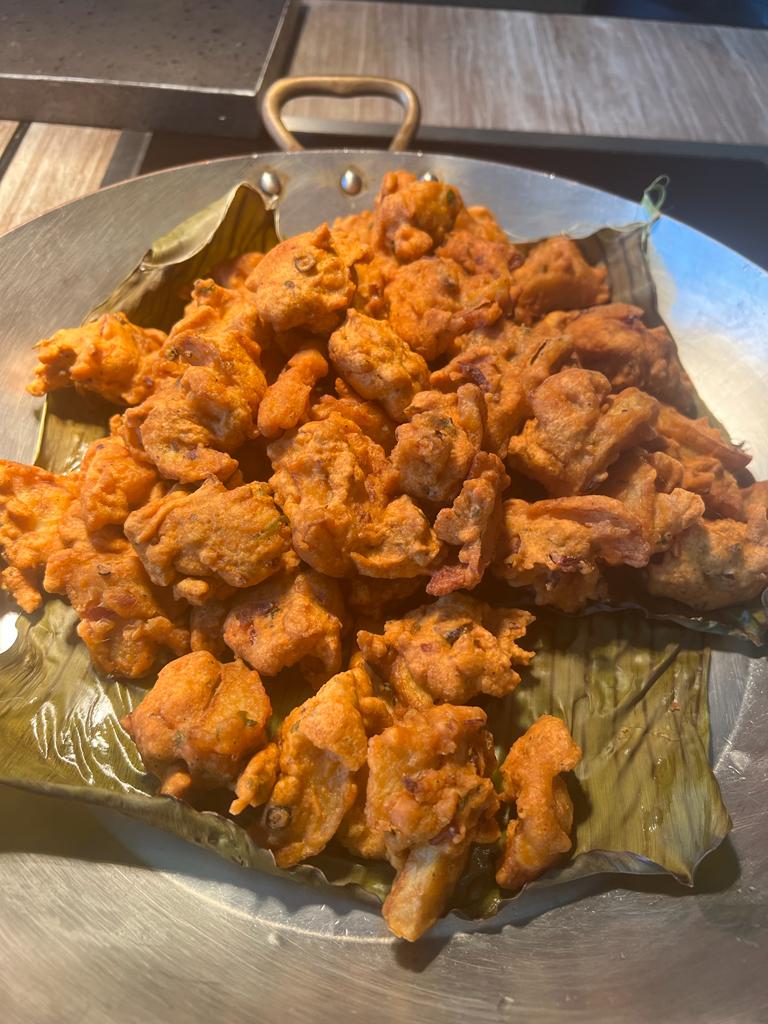 Ingredients
Cauliflower steamed for 2 secs in the micro with salt
Jackfruit. Cut into cubes. Nicely boiled.
Besan 1 cup
Rice flour 2 tsp
Salt
Fried / roasted curry leaves
Salt
Chopped green chillies
Sugar ( 1/2 tsp)
Crushed cashews (optional)
Chat masala
Red chilly powder
Bhuna jeera powder
Baking powder 
Method 
Make a nice batter. Dip a spoon into the batter. It should coat nicely the back of the spoon.
Dip the vegetables into the batter. And deep fry.
1st time – fry the pakodas once . Remove it. The colour should be yellow. Leave it aside
Now finally before serving deep fry again to the golden colour of your choice
Sprinkle with rock salt and temper with red chilly and curry leaves
These recipes are by Shelly Tripathy
In the words of Anthony Bourdain – "For me, the cooking life has been a long love affair, with moments both sublime and ridiculous. But like a love affair, looking back you only remember the happy times best". And Shelly's love affair (of food like Bourdain's) has patiently waited for her while she went out and explored her world. It like a good lover bloomed in her like a slow burn, allowing her to explore and do what she wants. Elaach is her love child . 
Elaach philosophically believes that home cooked food is healthy and at par with the best that the professional restaurants have to offer. Elaach also taken upon itself to revive old traditional obsolete recipes. A lot of regional cuisines are promoted from the Elaach kitchen. 
In the end, her culinary journey is an amalgamation of herability to bond with people through the flavors of what she cooks. Quality and Taste uncompromised…Come and experience ELAACH.
FB page of Elaach 
Insta handle
Do you have any interesting pakora recipes or monsoon special recipes that you would like to share with us? We would love to hear from you.