Do you love the smell of rain and clean, fresh air?
We do love the rain, but it also brings a host of infections, which can fortunately be prevented with Homoeopathy and these monsoon care tips:
Staying hydrated with drinking water, lemon water, or coconut water
Why not include a hot, steamy soup in the evening and a cup of turmeric milk at night?
A well-balanced diet with lots of fresh fruits is recommended.
Have seasonal fruits like apples, pear, plums, and papaya. Don't forget to wash your fruits before consuming them.
We need to boost immunity this monsoon. What else can we do?
Increase the intake of Vitamin C.
This monsoon, increase the intake of Probiotics in food.
Probiotics are 'friendly bacteria' that can be found in curd, buttermilk, yoghurt, and grandma's homemade pickles (which may be carrot, radish, or olives). Probiotics are anti-inflammatory and help enhance immunity.
Make sure to use mosquito repellents if moving out of the house and take lukewarm water.
Indoor exercises, like yoga or home workouts, can be a good option during the monsoon season.
Let me share a few Homoeopathic remedies to be monsoon-ready:
RHUS TOX – can be used if you get exposed to wet weather and catch a cold or cough.
ALLIUM CEPA – can be used to treat running noses, sneezing, and watery eyes.
NUX VOMICA – This can be used for stomach infections and indigestion.
GRAPHITES – This can be used for skin infections, rashes, redness, and itching.
By following these tips, you can keep yourself healthy and enjoy the monsoon season safely.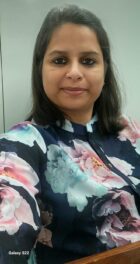 This article is by Dr. Shubhy Aggarwal 
Dr.Shubhy is a practising homoeopathic physician/ Holistic nutritionist, and Bach flower practitioner in Gurgaon. And a mother of two.She has earned trust and recognition during the last 15 years as a practitioner in Delhi/NCR with highly satisfied results.