The monsoon is a season of beauty, serenity, and even romance for some of us. But at the same time, it gets difficult to manage the cleanliness, especially with young kids and our fur babies. Although it requires a lot of effort, I would like to share a few tips to make it a little easier.
1. Floors- Dirt and mud can make your home look dirty and bring in a foul smell.
Use rubber door mats and disinfectants to get rid of unwanted germs.
2. Drainages- Improper drainage is the primary cause of unpleasant monsoon experiences. 
Ensure there shouldn't be any blockages and get it cleaned thoroughly before the monsoon. As it is responsible for pest breeding and foul odor.
3. Bathrooms – They are more susceptible to mold and mildew, which may even cause discoloration of the surface.
Using natural agents like Baking Soda and vinegar can help to a great extent.
Ensure proper ventilation and keep it dry.
You can also get it steam cleaned through any professional service provider.
4. Kitchen – Ensuring hygiene in your food handling area is of the utmost priority.
Keep it as clean as possible, use kitchen cleaners, and check your under-sink areas. Declutter and use airtight containers for proper storage of food items.
5. Windows and Glassest tend to get dirty often after rains.
Invest in Squeeze to self-clean your UPVC or Fenesta windows. Otherwise, call for help.
Apart from these use natural air freshener such as activated charcoal to keep you home fresh and Squeaky Clean as always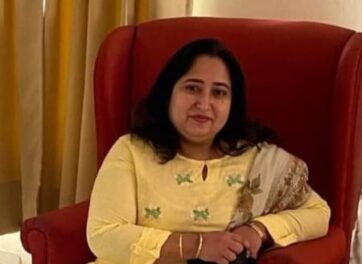 This article is by Priya Rewaria – Founder :Squeaky Clean
Priya is  a Hospitality professional with the experience of two decades in Housekeeping.She started her entrepreneurial journey 3 years back, providing cleaning solutions for homes and workplaces successfully
Website:www.squeakyclean.in FB page:www.facebook.com/squeakycleanindia Instagram:www.instagram.comsqueakycleanindia