The festival of lights is around the corner; it's time to give our homes and offices a festive, vibrant look. Diwali decorations emphasise optimism with lots of lights and vibrant decorations of flowers, diyas, rangoli, etc.
As the festive season approaches, there is a delightful buzz in the air with the excitement of decorating our homes to welcome the festival and enjoy it with family and friends. Here are some easy Diwali decorations that can spruce up your homes and offices this Diwali. Create these looks this Diwali with the family; each one can contribute to making these simple elements for a 'family ke saath waali Diwali"
Flowers: We cannot talk of Diwali décor without the traditional Phool ki Sajawat, can we? Make simple décor with Genda, Ashok leaves, rajnigandha, and mogra strings for your main door and mandir for a vibrant, welcoming look. These flowers come ready-made as strings and can be easily put on doors. If you are looking for an elaborate set-up, almost all florists have a specialist decorator who can do it for you; don't forget to book in advance.

The door has a special significance in our tradition, and the main door and pooja door are always given special decorations for all festivals. The oranges, yellows, and greens are also a symbol of prosperity and the perfect way to welcome Goddess Lakshmi this Diwali.
Making rangoli with strings of flowers or petals is much easier than colours if you sail in the same boat as me! Use genda, daisies, and roses for these and amp it up with traditional diyas.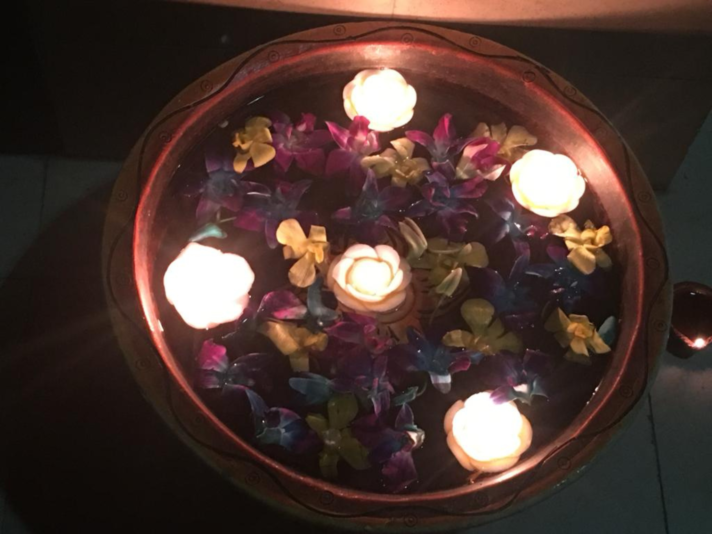 Put some flowers with floating candles in your urli in different places in your house. Orchids, roses, genda, mogra, gerbera, etc. look great in urlis! If you don't have an urli or do not want to buy one, you can also go for a glass vase.
Easy Floral Table Arrangements: Be it for a card party or for Diwali night, table arrangements with flowers and floating candles are an easy and cost-effective way to brighten up the space.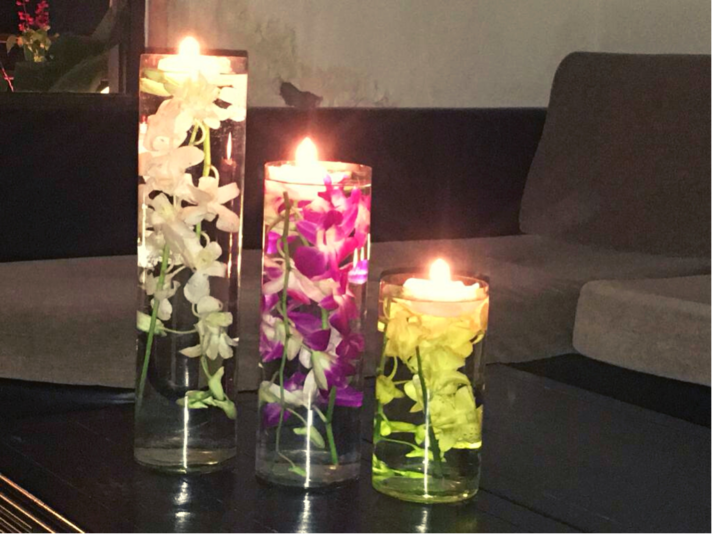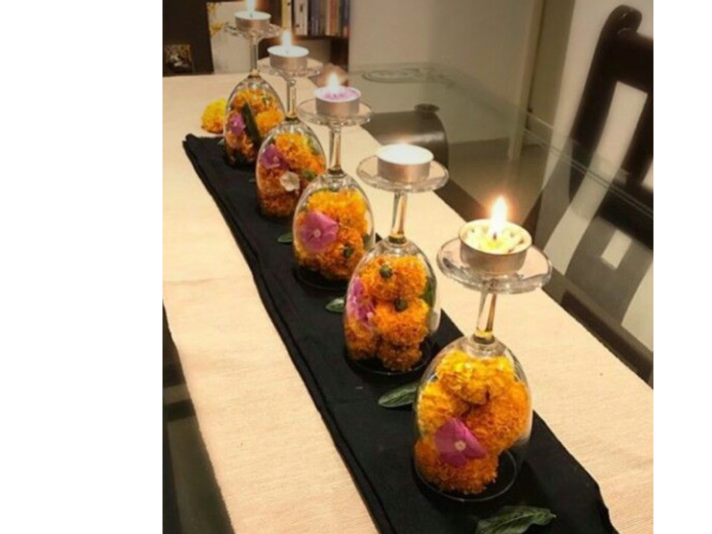 Looking for traditional table décor? Use champagne flutes or wine glasses with some genda flowers and candles—simple and easy to execute.
Flower Fairy Light Strings: Use flowers and lights together for a colourful, bright display. Be it on the door or a corner, these strings will brighten up the décor, for sure.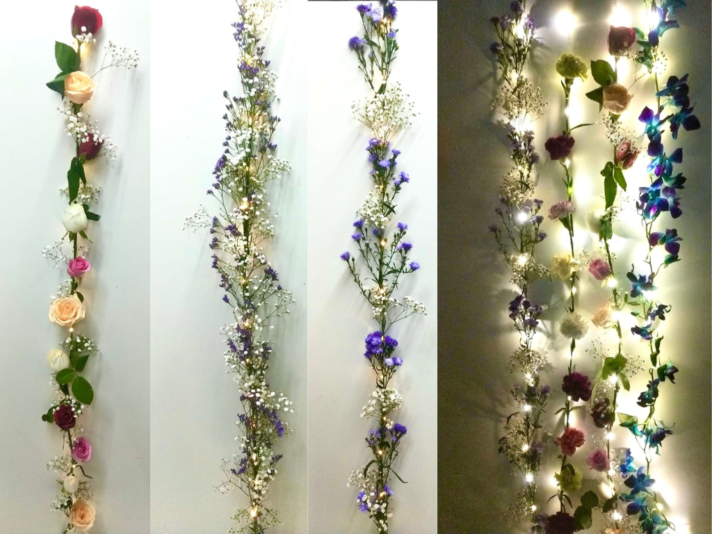 Lamps: What is Diwali without lights? Are you also looking for better options than the LED light strings? Something that is easy to maintain, can last for years, and looks much better than the LED strings? Try the handloom cloth lamps; these can be washed and stored post-usage with the bulbs and can be reused year after year. This will be the third year that I will be using the same lamps.
Have lamps lying around? Put on some fairy lights and flowers, and you have the perfect table décor for Diwali.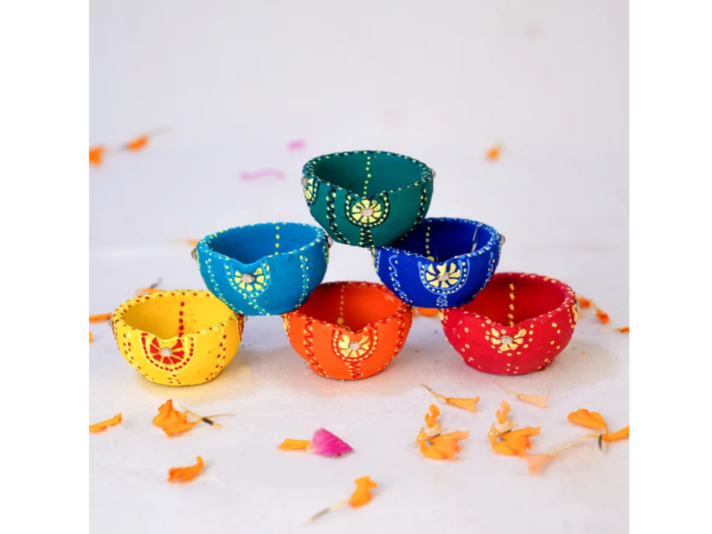 Diya: The essence of Diwali, Diya is integral to the décor. From traditional clay diyas to hand-painted terracotta ones, there is so much to choose from! But do remember to reuse these diyas after Diwali. Tealights too can be reused year after year; from contemporary to classic traditional designs, you can choose from the wide range as per your décor.

Traditional Hangings and Torans: Handmade traditional hangings and torans on doors and in your mandir will elevate the décor quotient. These vibrant décor items will complement your décor; just add some flowers or lights to it and create magic.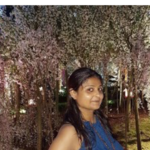 Deamer, doer, and believer—that defines me just perfectly! After 15 successful years as a marketer, Pooja Mani Tripathi's  love for flowers encouraged her to start Bring My Flowers. She enjoys dancing, reading, and working with the flowers to curate new experiences.