The word 'festivals' also synonyms with the word 'food'! Celebrations go hand in hand with eating delicacies.
Even though we crave desserts, sometimes we also crave for savoury dishes. 
Sangeeta Chadha from 'Meethii Yaadein' and Akansha Gupta Kathuria from 'Brownyumm' have curated some delectable recipes for us. They can be easily made at home.
RECIPES BY SANGEETA CHADHA 
Easy Coffee Cake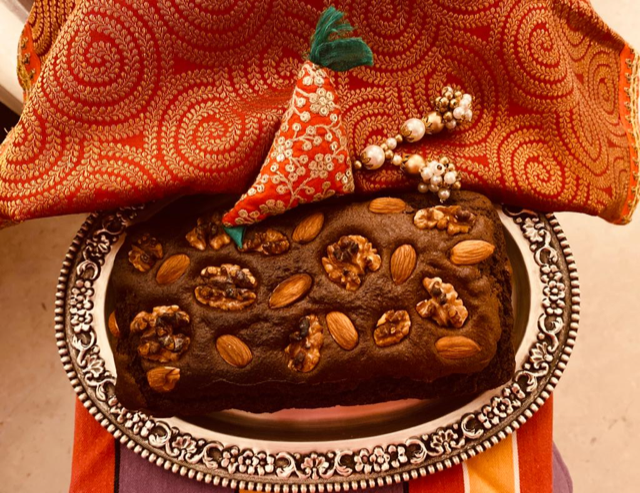 Ingredients 
1 teaspoon baking soda
1/3 teaspoon salt
1 cup powdered sugar
3 tablespoons of coffee powder (this gives a medium coffee taste and can be adjusted according to preference). I love about 4 1/2 tablespoons as a coffee lover.
1 teaspoon of vanilla extract
1 teaspoon of vinegar
5 tablespoons of vegetable oil
1 cup of cold milk 
Method
Sieve together the flour, salt, baking soda, coffee powder, and powdered sugar.
Add all these dry ingredients to all the remaining wet ingredients. Gently mix everything together with a spatula.
Bake in the centre of a preheated oven at 180°C for 35 minutes.
Say a little prayer when we put the pan into the oven.
Check that it's done by inserting a toothpick; it should come out clean
EASY RISOTTO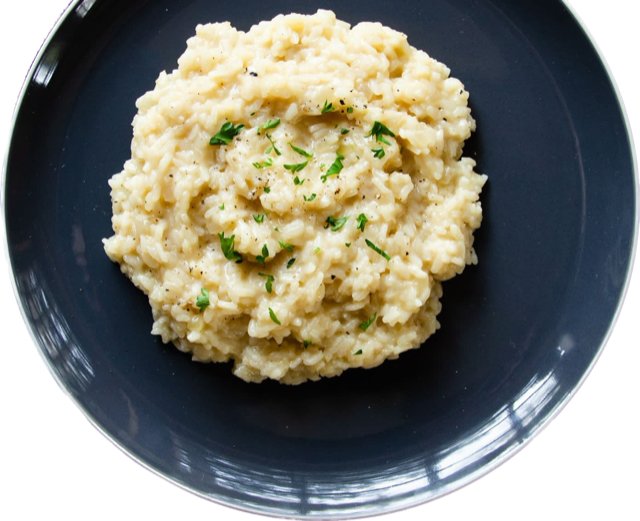 Ingredients
1 cup rice (mote rice)
1 onion (finely chopped)
8 pods of garlic
2 mushroom packets
3 tablespoons of white wine
4-5 cups of vegetable stock: To make vegetable stock, add 2 Maggie vegetable cubes to 4–5 cups of boiling water.
3-4 Amul cheese cubes
Method
Sauté the onion and garlic in olive oil till they turn pink. Slice the mushrooms and add them.
Now add 3 table spoons of white wine.
Then add the raw rice. Add a little bit of water to stir. Then add the vegetable stock.
When the rice is cooked, finally add 3–4 cubes of cheese and season with salt and pepper.
Serve hot.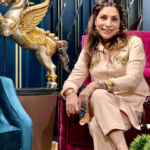 Meethii Yaadein by Sangeeta Chadha is a brand that stemmed out the pure and innocent memories of her childhood days , when her nani/dadi made home made seasonal delicacies for the entire family to relish.She was fortunate enough to learn these precious recipes from them and bring them to your homes for you and your loved ones. 
RECIPE BY AKANSHA GUPTA KATHURIA
The nip in the weather calls for some warm delicious yet wholesome sweet treats. 
Here is one that is healthy to the core and as simple as it can get. 
Banana Jaggery Choco-chip Eggless Teacake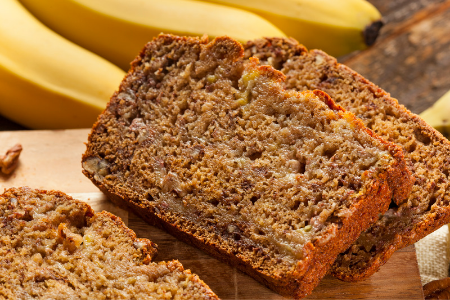 Ingredients (makes ~2 x 200 GM tea cakes)
1/2 cup butter (salted or unsalted)

1 cup powdered Gur (Jaggery)

2 medium-ripe bananas (mashed)-Tip: In case the bananas are not ripe, put them in the oven for 5–10 minutes with the peel on, and remove the peel once it browns.
1 cup whole wheat flour -If you are using gluten-free flour, then reduce the quantity to 3/4 cup as gluten-free flour absorbs more water.
1/2 teaspoon baking powder
A handful of chocolate chips and walnuts
Method
Cream the butter and jaggery. 

Gently fold in the mashed bananas. 

Sift together the flour and baking powder into the mixture and fold until thoroughly mixed.-Tip: Double-sift the flour to get a fluffier cake.

If the consistency is too thick, then add in some warm milk until it is of pouring consistency.

Pour the batter into a prepared teacake tin and bake in a preheated oven at 180 degrees for 20–25 minutes.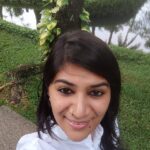 Akansha is a self-taught baker and the founder of Brownyumm, an artisanal bakery that specialises in 100% whole wheat desserts using natural and honest ingredients.
She loves to experiment with healthier alternatives to flour and sugar.