Servings
86 cookies (15gm each)
Preparation Time:
1hr 30min
By: Chef Ramandeep Bagga
Anzac cookies have long been associated with the Australian and New Zealand Army Corps (ANZAC) established in World War I. It has been claimed that cookies were sent by wives and women's groups to soldiers abroad because the ingredients do not spoil easily and the biscuits kept well during naval transportation.( source Wikipedia)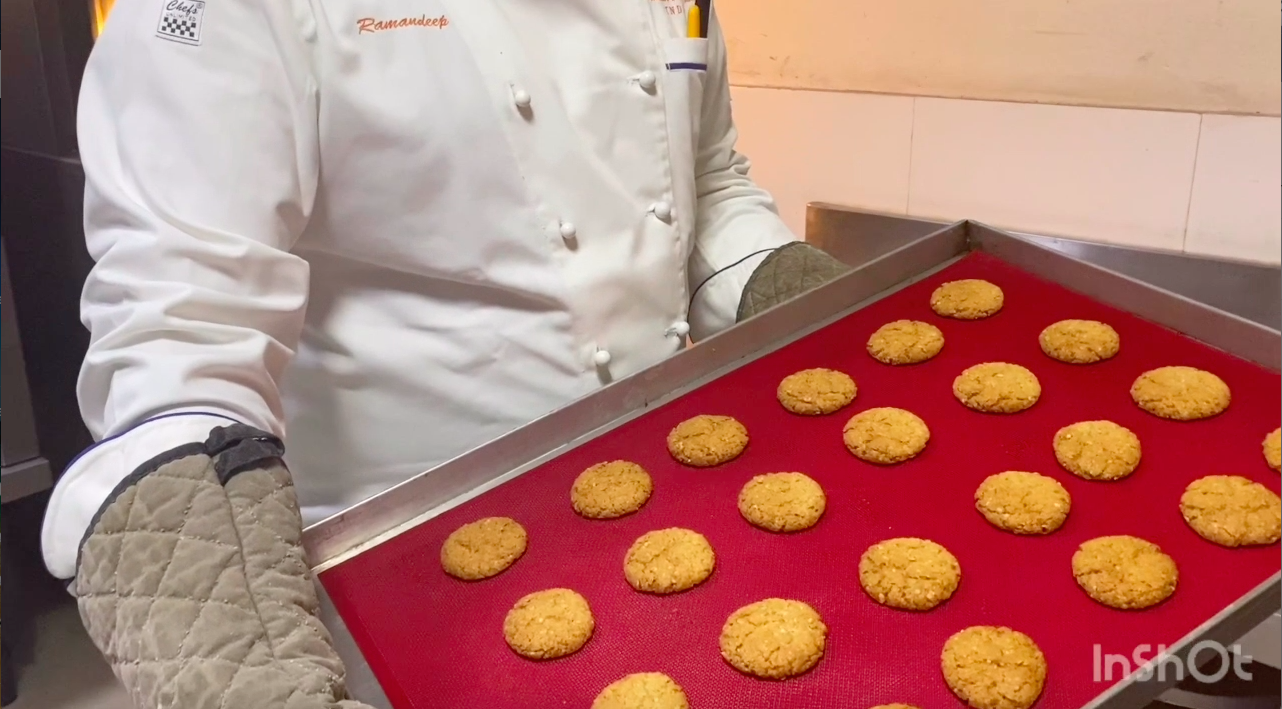 Flour     268 g

Castor Sugar   360 g

Rolled Oats      185 g

Desiccated Coconut    155 g

Butter   300 g

Baking Soda    5 g

Hot Water       59 g

Maple Syrup /Honey     22 g
Method:
Firstly combine all the dry ingredients together in a mixing bowl with the help of the spatula.
Mix in the desiccated coconut powder, Baking soda, sieved refined flour and rolled oats. Give a good mix of these entire dry ingredients well.
Then mix in the castor sugar and again give a good mix of all these dry ingredients very well.
Now it's time to mix the wet ingredients. Combine the hot water and honey together in a separate bowl with the help of a spatula. Keep it aside.
Now add the soft butter to the dry ingredients and mix well with the help of the spatula until the flour gets a good crumbled texture.
Then add the mixture of honey and hot water to the rest of the ingredients and knead well until dough like consistency is formulated.
Keep this dough covered with a cling film in the refrigerator for 1 hour.
Get ready with the baking tray line with the baking mat or butter paper.
Preheat the oven to 160 degree Celsius.
Take 15 g from the dough and roll up the cookies tight enough and place them on the prepared baking tray with enough space in between each cookie.
Now place the tray in the preheated oven and bake at 160 degree Celsius for 13 to 14 minutes until the cookies get a golden brown color.
Allow the cookies to cool down and its ready to serve.