Cocktail Workshop with Champion Mixologist -Yangdup Lama
Cocktail MASTERCLASS with the Champion Mixologist Yangdup Lama . Learn how to make the perfect cocktail from the master himself .
Yangdup & Minakshi are the people behind the brands Cocktails & Dreams, Speakeasy & Sidecar. Sidecar, Delhi has been placed in the 40th position in Asia's 50 Best Bars 2020. Also, this is the very first time that a bar from India featured on the prestigious list.
Mango and Mint Mojito- Per Drink
Light rum/gin/vodka 60 ml
Fresh Mango puree/pulp- 60ml
60 ml Fresh
Mint Sprig – 5 numbers
Fresh lime juice – 15ml
15 ml Sprite – to top To top – 1 can / bottle
Requirements – tall glass, muddler/belan, lots of ice
Citrus and Spice G&T
Raisin and clove infused gin 60ml
Tonic water 1 can
Orange wedge 1 number
Ice To fill the glass
Make Gin Infusion in advance Gin infusion.
Take 90ml gin with ½ tsp of raisin and clove and infuse for 12- 24 hours
Freshly made, small-batch, preservative-free, all-natural 'Whatever You Say' cocktail premixes! Just tell them what spirit you have at home, and your preferred flavour combination, and they will make  and send you the perfect party mix. Their mixes have a natural shelf life of over one week.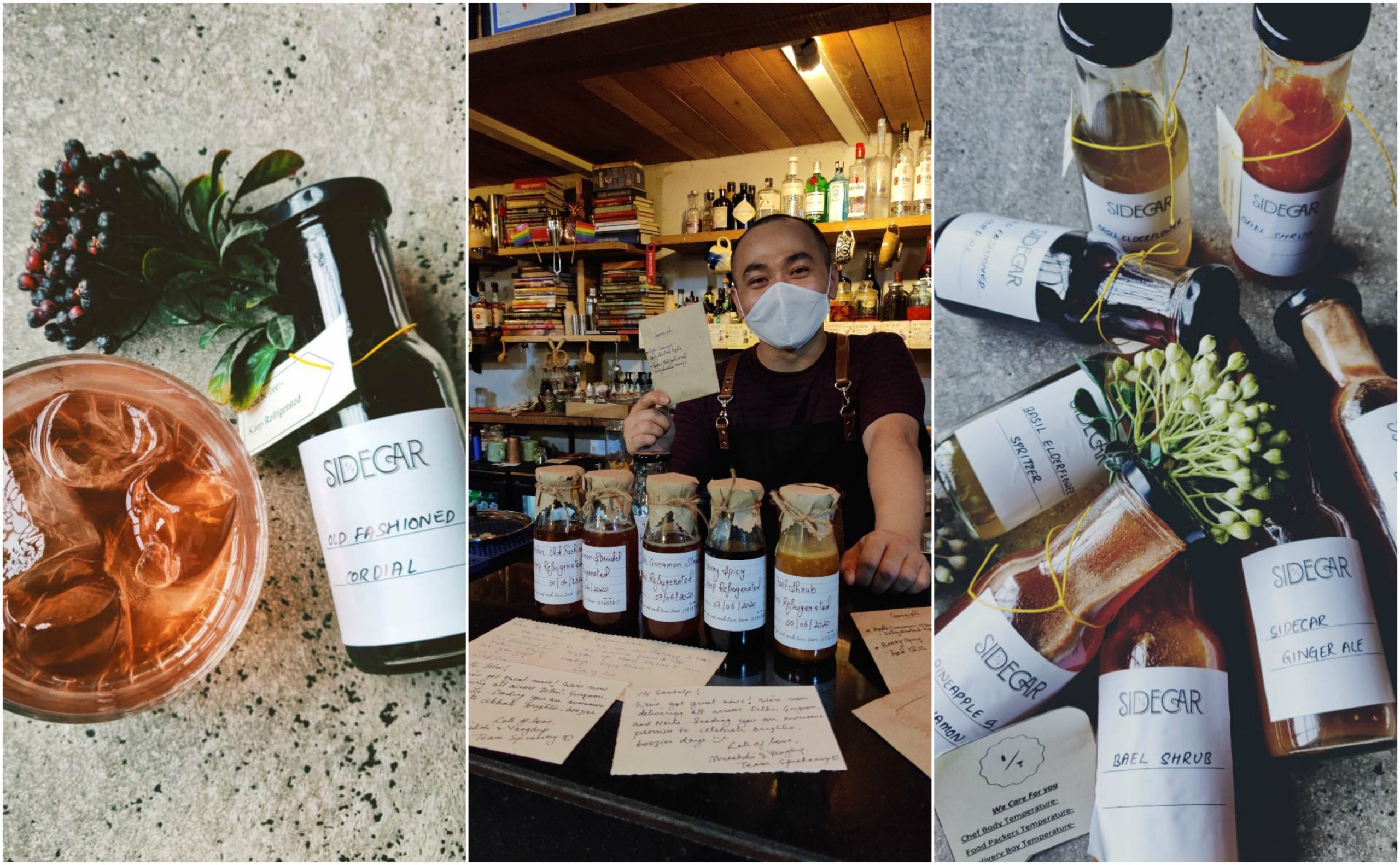 Apple Strudel Cinnamon  premix: This premix from Cocktails & Dreams Speakeasy – undoubtedly my favourite place for cocktails lends itself beautifully to whisky. It was so simple – all I needed was Ice and soda and I had this amazing cocktail in my hand. The flavours of the fruit and cinnamon were pronounced yet not overpowering. The folks at Speaks have thought of everything and they also sent along a few slices of dehydrated green apple to be used as a garnish.
Berry Spicy – As the name suggests this cocktail is a blend of the tangy , sweet ( not overpoweringly !) and spicy. Topped with Ice cubes, white spirit ( I used Bacardi white rum) and soda ( as I didn't have tonic water !) this one was refreshing yet had that spicy kick to it. The red chilly garnish added to the vibrancy quotient of this drink 

 
Cocktail Snacks 
Pour yourself a cocktail , but before that make these super delicious and quick cocktail snacks that would go perfectly with your drink 
Iddli Kebabs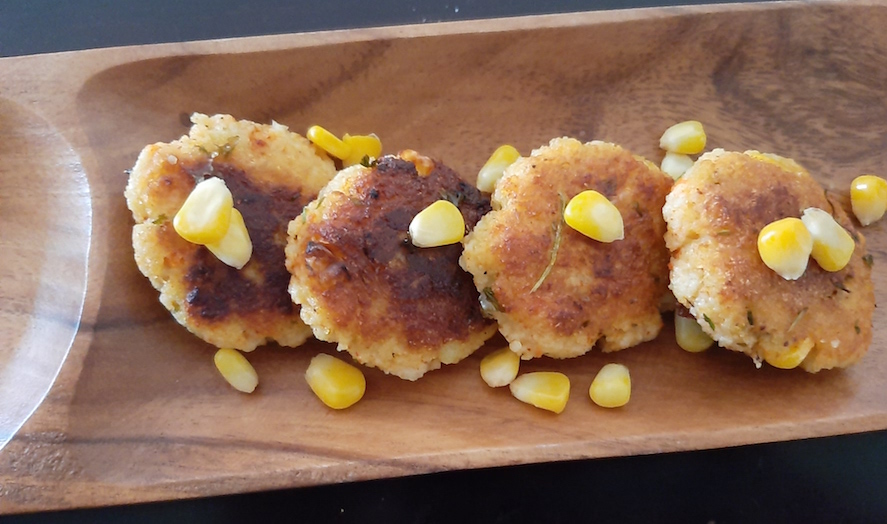 Ingredients
 4 to 5 idlies
3  boiled potatoes
  1 cup of boiled carrot  and peas or corn
Finely chopped coriander ( you can use as much as you like I used only a fist full)
Salt , chillies powder or green chillies, garam masala – all according to your taste
Method 
Mash the idlies well. To this add mashed boiled potatoes ,  and all other vegetables mentioned above  mash and mix them well.
Now add salt , and spices and the chopped coriander  leaves. Again mix them well. If it's too dry and not coming together or sticky just add few spoons of water.
Mix again , this mixture should smooth and you should be able  to make tikkis. 
Grease your palm with oil and make small balls  of the mixture and flatten them in to  tikkis . The tikkis should hold shape .
Take a non stick tawa add 2to 3 tablespoons  of oil and fry them on both the sides  till it becomes slightly brown on both sides. 
Idli kebabs are ready and can be served with green chutney
Sundal Salad 
Sundal is a popular snack you get on the beaches of Madras( now Chennai) South Indian houses make these with a variety of lentils and chickpeas. This salad is a take on this snack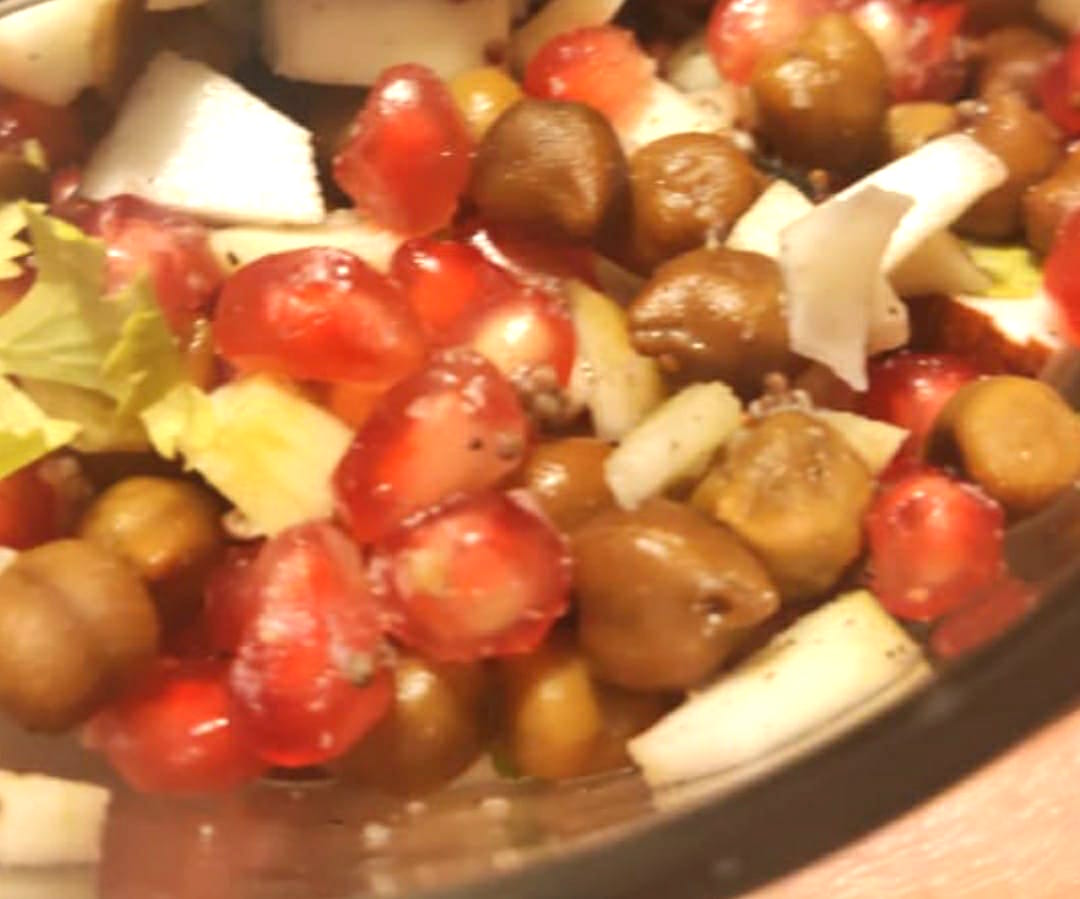 Ingredients :
Kala Chana (black chickpeas)
Raw mango
Pomegranate kernels
Chopped coriander
Chopped fresh coconut
 Mustard seeds
Curry leaves
Chopped green chillies
Lemon juice
Salt & Pepper 
Method
Soak kala channa ( black chickpeas) overnight .
Pressure cook after rinsing well.
Cool. Add finely chopped raw mango, pomegranate kernels, chopped coriander ,chopped fresh coconut.
Give a tadka ( tempering) of mustard seeds and curry leaves.
If you like it spicy you can add chopped green chillies to this tempering.
Dress with lemon juice, salt and pepper. 
Serve chilled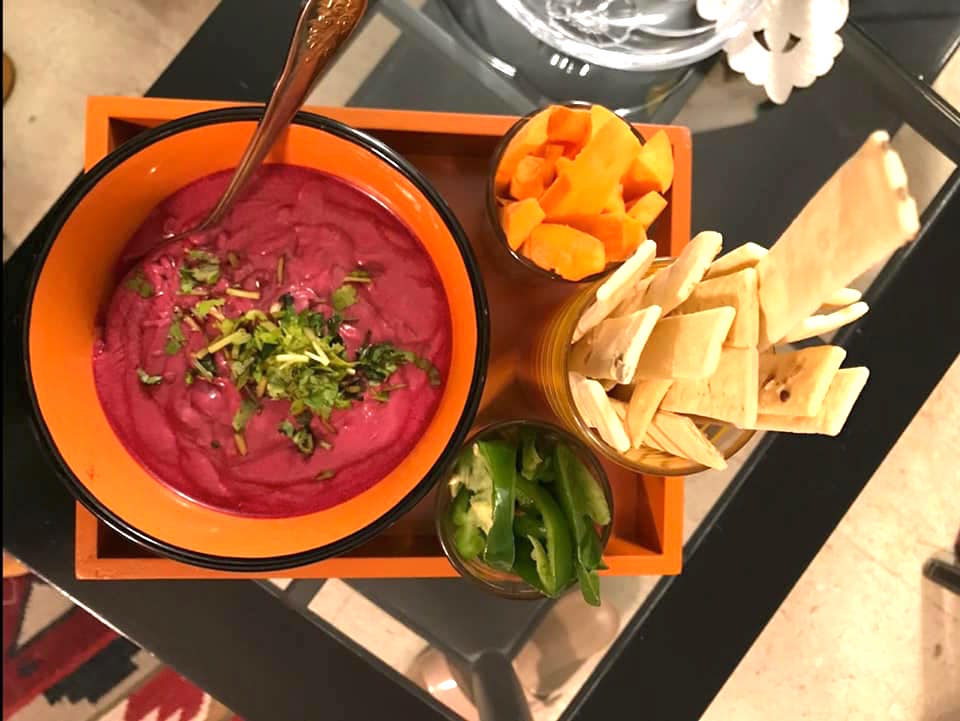 Ingredients :
Beetroot 2
Curd 1 cup 
Garlic Paste 1tsp
Lemon juice
Salt & Pepper 

Carrot sticks, capsicum sticks and lavash or cream cracker biscuits

 
Method
Wash 2 beetroots well.
Peel, dice and pressure cook for 2-3 whistles.
Take a cup of curd and tie it in cheesecloth to yield hung curd.
When the beets are cool puree them.
Add to hung curd.
Mix in a tsp of garlic paste,salt and pepper and juice of one lemon.
Balance out the seasoning to get a slightly sweet yet tangy dip.
Serve chilled with carrot sticks, capsicum sticks and lavash or cream cracker biscuits
Serve chilled