When I first spoke with Archana Gupta, winner of Promising Women Entrepreneur -2021  under Innovative Food Category award by Business Mint, all I knew was that Masala Mumma is her creation. But it is just a tip of the iceberg. The more I got to know about her, the more bedazzled I got.
She is a daughter of a freedom fighter, a member of the parliament, and an eminent journalist of India. She comes from a very reputed and well-known family. She is a doctorate in child psychology. She got married at the age of 23 and after a few years, started a boutique that specialized in girls' wear. During the years 1992-93, she supplied to big stores like Snow White.
Her husband who was in the construction business wanted to start garment exports. To understand the basics of that business and help her husband, she started an export garment stitching unit with forty machines and it did very well. Unfortunately, she lost her husband who was the only son, when she was barely 34. Her children were nine and ten years old at the time. Her parents wanted her to shift back to her native place and stay with them. But she chose to stay back in Delhi with her children.
Life just stood there, staring at her – she had to make a choice and she did. She decided to live each day and give a good life to her children.
She opened an advertising firm and it thrived too. For her children, she strongly believed in three things. Good education, healthy food on the table, and good moral values. Once her children completed their schooling, she sent them to Chennai and Mumbai for higher education. As a single parent, she wanted her children to grow independently and learn to face life in an unsheltered environment.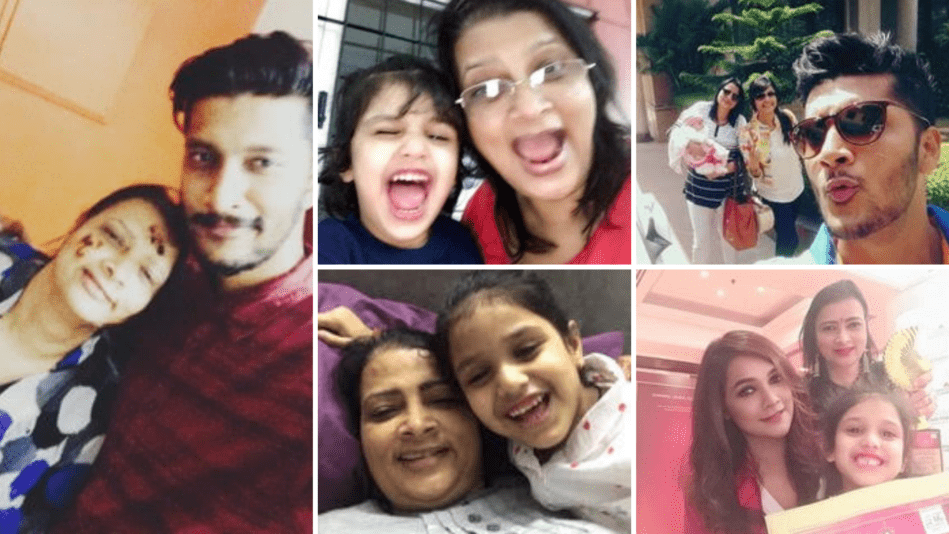 She wanted to explore more as she was feeling satiated in advertising. She plunged into a few more businesses, like designing wedding accessories and wedding planning.  In 2015 she started Pack n Fly Travelers Club which caters only to women groups, this business was again doing pretty well. Soon after, the pandemic started and everything came to a complete halt.
Archana at this time wanted to explore more opportunities. She pursued her hobby of cooking & thought of developing something related to cooking. During the  pandemic, she wanted to give her children and people fast cooking solutions for healthy home-cooked meals thus at age of 58 she started another venture – Masala Mumma
Pandemic has been a turning point in all our lives. But after speaking with Archana, I realized that each day is a gift and we need to give it our best.
Let's hear it from Archana herself –
How did Masala Mumma come about?
Archana: During late December 2019 when the corona pandemic news had knocked the world, the dormant idea of 'ready to cook' Instant Masala struck my mind. Since 2004 my children were staying in two different cities.I always wanted to use my expertise to create some one-point solution for them and people, which would reduce their pain of meal prepping and running around collecting 20-30 ingredients to prepare one dish at home. That too, the solution should be suitable for all types of meal lovers. Since then, drawing from different Indian cuisines, I was constantly innovating, developing and invigorating dependable easy-to-cook instant masalas, having constant authentic taste every time one cooks. That's how Masala Mumma was born in the summer of 2020.
You have run businesses before. Why did you think of getting into another one?
Archana: Lost interest, some unavoidable family circumstances & Corona pandemic.
Tell us something about your journey?
That's been always been a challenging, tough roller coaster kind. I am a very spiritual person and sometimes I feel that almighty is always looking down at me from above keeping pebbles of problems in his one hand. The moment I am about to solve one problem, he will throw more problems at me to test my faith and strength. But I am a believer in the never-ever-give-up theory.
Your story is so inspiring! What inspires you?
Archana: Old people in distressed situations.
I have single-handedly raised my children from the age of 9 & 10 who are now well established and recognized in their chosen fields, I feel, I have not done anything unusual. I wish to give back something to our society from my own earnings.
My biggest dream is to create a world-class old age home for distressed old people. I get very disturbed when I see older people being abused by their families and thrown on the streets or are forced to beg. We don't know what journey they have traveled, hence I feel in this last phase of their life, they should be treated well & respected. My dream inspires me to work hard.
Which is your favourite masala? Please share a recipe with us that can be made quickly.
Currently, I have developed 12 ready-to-cook Masalas in dry powder form. It's difficult to choose one out of them as all of them are my favorite. Now I am able to cook 4 dishes within one hour. The process is very simple Mix>Cook>Serve
Sharing with you a 15 min recipe for Sambhar where except for fresh vegetables you need not add anything even lentil or salt.
Required ingredients
200 gm Mixed Vegetables  + Ghee/Oil, Masala Mumma Sambhar Ready to Cook Instant Masala 50gm
Method:
•       Take 50 gm Sambhar ready to cook instant Masala in one bowl & mix thoroughly without lumps in 400ml boiling water cover it & keep it aside. Chop 200gm vegetables of your choice like bottle gourd/pumpkin, ladyfinger, drum stick, radish, etc.
•       Heat Ghee/Oil, quantity as per your liking in a deep frying pan & add all seasoning from the small packet. Let it cook for 30-60seconds. Add chopped vegetables. Cover them & cook until soft (Do not add salt).
•       Add sambhar mixture & bring it to boil. After first boil cook for 10-15min on medium flame without lid. If required add little more hot water & cook it for another 2-3 min. Serve hot. (For best output I suggest serving the cooked dish atleast after 1-2 hrs. This will allow spice flavors to blend well with main ingredients)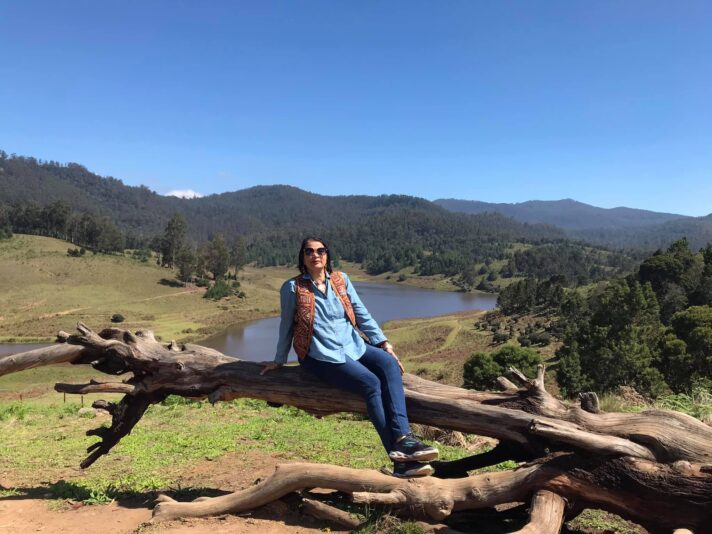 You have been so successful in whatever you did. Did you face any challenges from people around you?
Archana: Yes ! Since the beginning and till now I have faced challenges from people around me. Now my own children are the biggest challenge for me. They just don't want me to do anything and enjoy life. But I am sorry to admit that I am a difficult mother, who still wishes to work to realize her ultimate dream.
Do you feel it is important for a woman to have financial independence?
Yes! Financial independence for women is extremely essential throughout her life.
What will you tell your 18 year-self today?
Archana: Believe in your inner self which is a divine source of your existence. Don't bother what people think about you but you should be clear in your conscience about your deeds. Don't take your current success as your final destination, it is a continuous journey. Never ever give up!!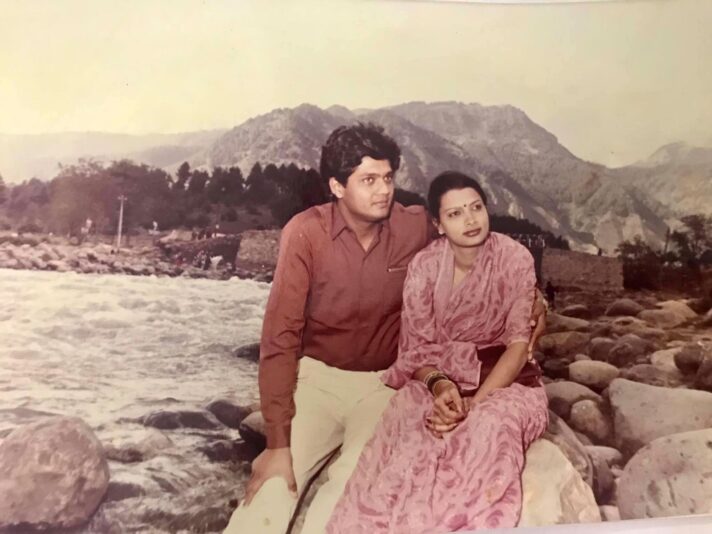 If you were to live this life again, will you make any changes?
Archana: Yes! I would love to bring back & be with my husband. Also, I would like to unlearn trusting people too easily.
Do you get any free time? What do you do during that time?
Archana: Doing Puja every day is an inbuilt part of my inner self. Gardening is one of my favourite hobbies. I always like to create & do something which I have not done before. I love meeting people. Reading about the life experiences of true achievers really inspires me.
Any advice you would like to give us women?
Archana:Don't accept wrong, don't do wrong. Learn to identify between Self Esteem & Ego. It is a thin line.
To know more about Archana's venture –Masala Mumma – Click here