There is a nip in the air – it's that time of the year when we get our beautiful silks out and get the home spruced up, ready for the festivities.
I am Vidhya Venkat, founder of La Pintura offering you a wide range of hand-painted home decor and utility products. In this article, I am going to take you through some of the products I make, which would make excellent return gifts and just add colour to your home.
Gifts for the festive season
KOLAM TRAY / KOLAM WALL PLATES
Colourful and a symbol of prosperity, kolam is a geometric line drawing composed of curved loops, drawn around a grid pattern of dots. You could use them as a serving tray, place them on your 'puja' area and use there, or even just place it on a table and use as a showpiece.
Available in various customisations and colours, this makes for the perfect and unique gifting item. Some of the dimensions this is available in are a square tray –both in 8×8 and 10×10 and if in a rectangular shape, then, 12×4.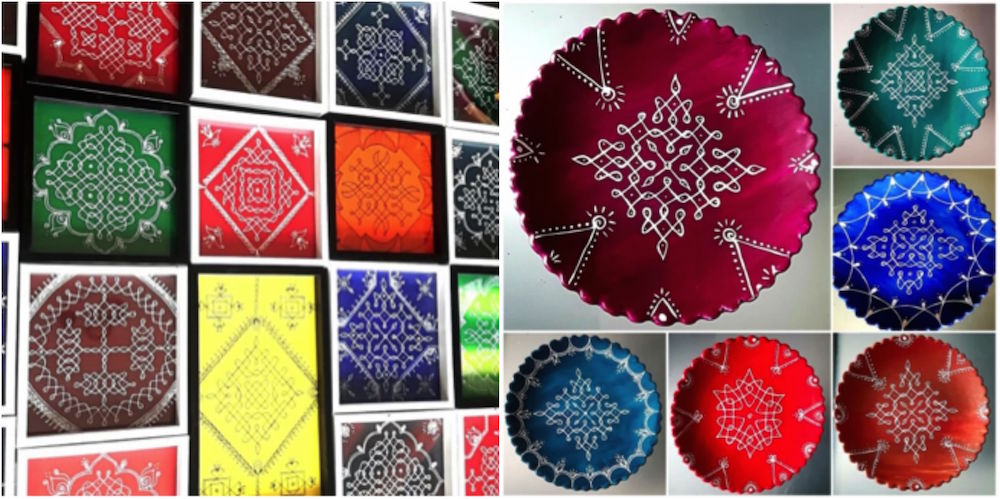 TEA LIGHT CANDLE HOLDERS
Diwali is synonymous with lights and what better way to celebrate than by lighting up every corner of your home. What stands out in the tea light holders I make is yet again the customisation that is possible with it. Whether you want to decorate your child's room or the entrance way to your home, anything and everything is possible with the tea light holders.
This comes in a pack of six.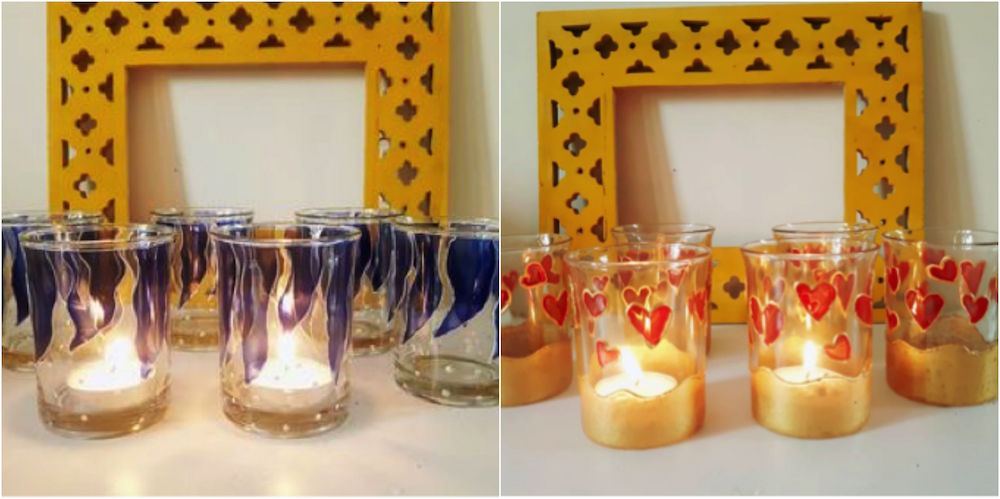 Gifts for goodie bag/return favour
PEBBLES
Wondering what I can do with pebbles? So much! Whether you want to say thank you or leave your guests with a motivational quote – I can help you put it together. These little pebbles make for a great return favour, given that they are small and compact. Use them as a paper weight or just a little decorative piece somewhere inside the house or even placed by a plant outdoors.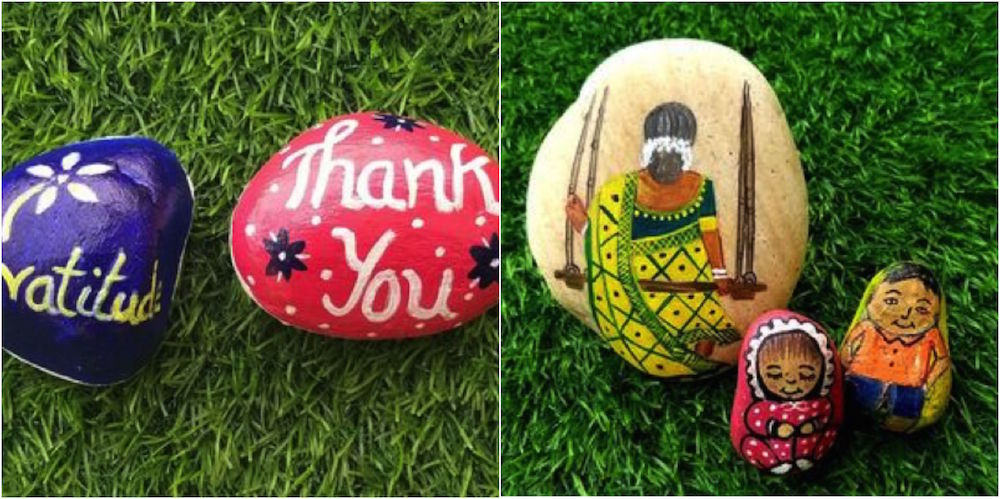 HAND PAINTED POTS
The one thing that many of us have taken to during this lockdown period is gardening and tending to a small green patch in our own homes. Why not change the look of your home garden/balcony with these hand painted pots. You will see how much more colour it adds to your balcony/garden.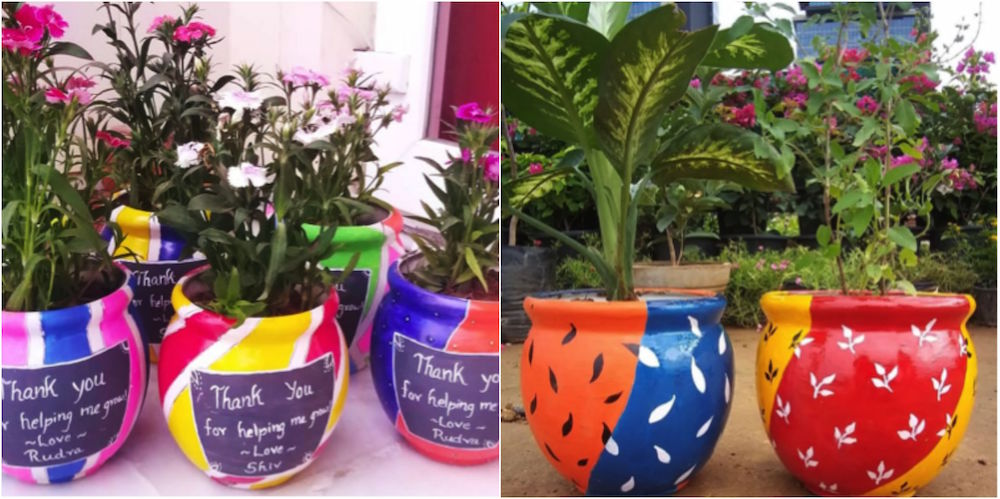 WEDDING FAVOURS
CUSTOMISED GIFTS FOR BRIDE/GROOM
The options are endless – whether you want to give them a hand-painted portrait on a plate, or a beautiful hand-painted saree. The biggest advantage of choosing to work with me is that I am happy to find ways to incorporate just what you want and work within your budget.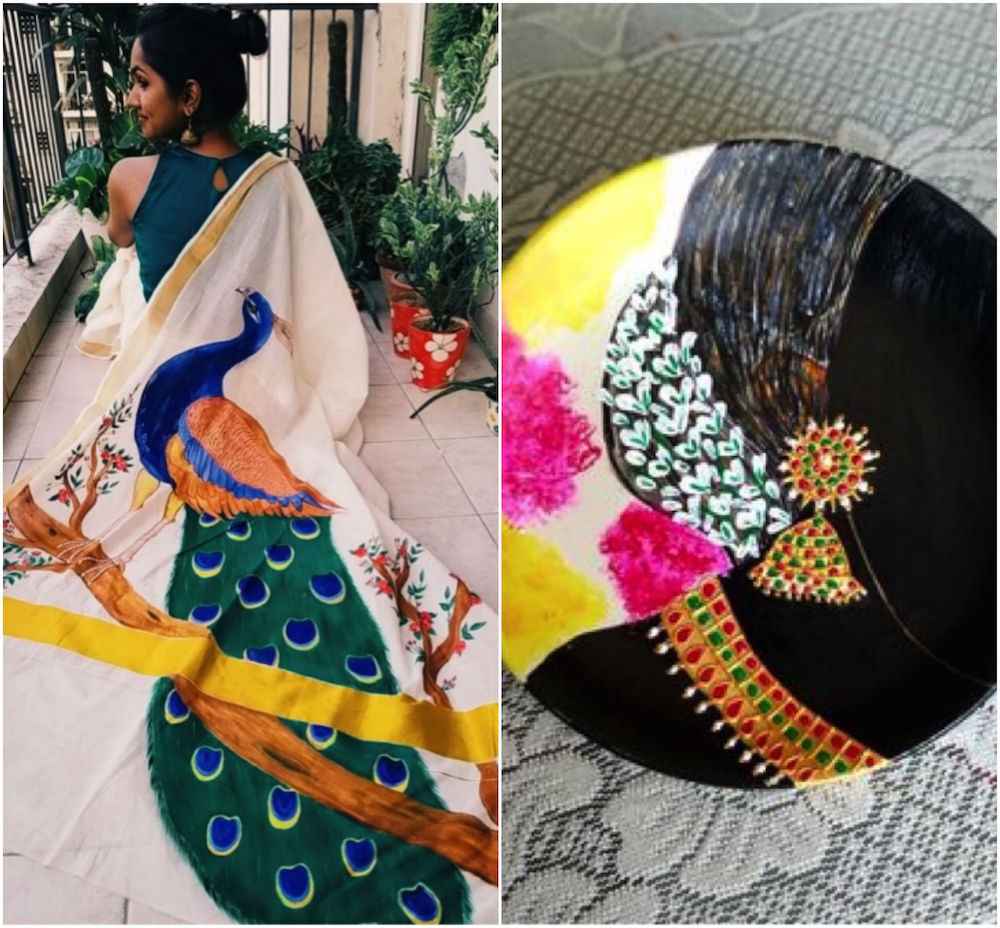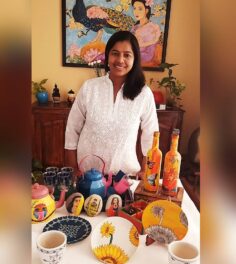 I would love to chat and understand what you would like done. Have a look at some of my work on Facebook and Instagram.
Look at the hand-painted art collections at www.facebook.com/lapinturavv and do follow www.instagram.com/vidhya_lapintura and stay updated on the latest collections.