Bagiya is run by the Sanshil foundation and they need our support . Their focus is education for underprivileged children. They even have a branch that counsels girls who have undergone any physical abuse.They have a golf training program where young children get trained in the sport. Picked by Celebrity Golfer Jyoti Randhawa these children require a lot of gear to sustain their interest in the sport.
A little help can go a long way. Please do peruse their profiles below as well as the requisites. Any contributions will be very welcome
Golf clubs
Golf bags
Balls
Tees
Markers
Shoes
Collared Polo
Golf Pants/ Bottoms
Belt
Caps
Entry Fees
Transport
Caddy Fees
Caddy Tips
F&B
Lodging
Idul Khan-Age 13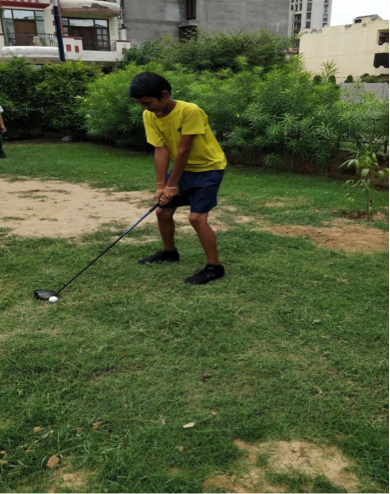 In a family of nine, including his parents and six siblings, Idul is the youngest, and it shows in his playful demeanor. However this should not be mistaken for a lack of responsibility, he cooks food for the entire family every morning, as his mother, Gulbadan Bibi- a housekeeper and father Abdul Khan- a construction worker leave home early each morning. He loves playing golf because he "Gets to spend time in the lush green grass with trees and greenery around him." He says although he didn't know what to think of the sport at first, as he started playing, with every swing of the club he slowly fell in love. He has been playing golf for almost a year now and couldn't be happier.
Sakshi Kumari-Age 13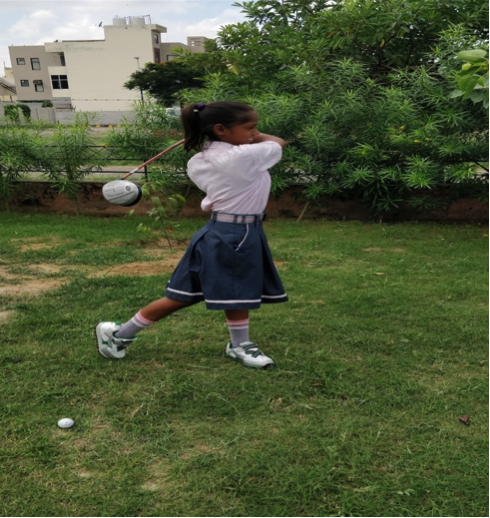 Sakshi is a small force but mighty. Part of a family of seven including four brothers, she knows perfectly well how to handle herself as well as others.Her mother, Savitri Kumari is a domestic helper and sole provider for the family.
She enjoys playing golf and although she says at first she found it slightly tedious, her dedication to her technique paid off, and now she loves putting in particular as it takes more skill than strength.
Monira Khatun-Age 13
Monira's self- confidence and motivation is enviable. She is the only daughter of Mina Parven, a domestic helper, and Happen Mia.
She has been passionate about sports from a young age, playing tennis and now golf. Although she has been playing golf for a little less than a year she looks forward to the future with hopeful lives, and wants to see where the sport can take her. Her favourite part of golf is hitting as she loves building up her strength and getting to use it. She is confident she will be swinging her way across the greens in no time.
Sandeep Kumar-Age:12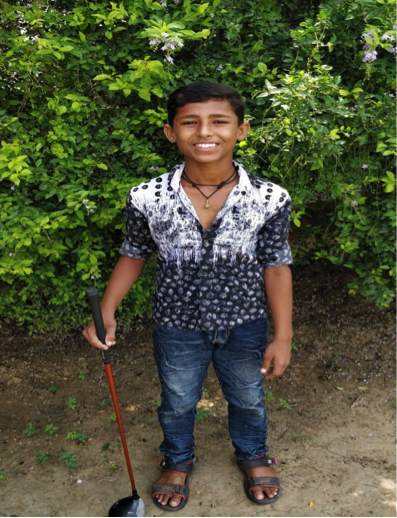 Sandeep is part of a family of six, supported by his mother Manchun Devi, a cook, and his father Umesh Mathur, a construction worker.
Sandeep was a little hesitant about golf at first but then soon came around and now loves it, putting being his favourite. He is shy in his demeanour but doesn't hold back on the green!
Mirajul Dildar-Age :13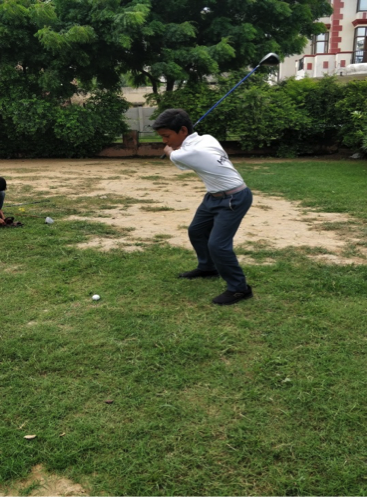 Mirajul is the only son of the five children of Ranjan Ali, a shopkeeper and mother Mohoshin. Although still young, he enjoys helping his father around the shop and is adept at the dealings of the shop.
He loves playing golf because it takes technique and skill and isn't like any other sport he has played. He wants to see where he can take it and if he can develop his passion into a potential career, and knows how much work has to be put in to achieve this.
To help these budding golfers ,please contact Sanshil Foundation