Hello everyone, 
,
I am Minaxi Chintan Solanki. 
Some of you know me by my stories. I am not a professional writer. So, kindly excuse me for my writing style 
.
Let me tell you about my beautiful roller coaster journey of life.
I was born in a lower middle-class family. I am the youngest and have 3 older brothers. So special treatment ????? ?? ??  I was raised like a princess. I was a bright child. One of my older brother is a doctor, so my goal was to be a doctor too. I was unable to secure a seat in MBBS but I got admission in BAMS (Bachelor of Ayurveda Medicine and Surgery). But before the session started in BAMS, I got admission in computer engineering too. Engineering college was beginning a month before medical and at that time ( in 1993) computer was like a magical contraption for us. I was really excited about it and asked for permission from my family to pursue Computer Engineering instead of medical and they agreed. It changed my life forever.
It is the place where I met my Chintu for the first time 
. August 1993. And I still remember that moment. A person with a sweet, positive, and an affectionate smile. Silent, calm, mature personality and very intelligent.
He was the most intelligent boy of our batch, and I was the most studious topper of our batch
so dosti toh honi hi thi.
He was silent and I was a chatterbox.
He proposed to me in December 1994 but I finally confessed my feelings for him in May 1995.  We used to write letters to each other as he was an introvert, he used to share his feelings through words. When he was about 18 months old, he got infected with polio. He was a differently abled person. I lived with him for 28 years, but I never heard him complain.
He made me aware about his limitations, his challenges and our future challenges. But I had made up my mind. I respected him more than I loved him. Aaj bhi woh kayam hai. 100 times more than that.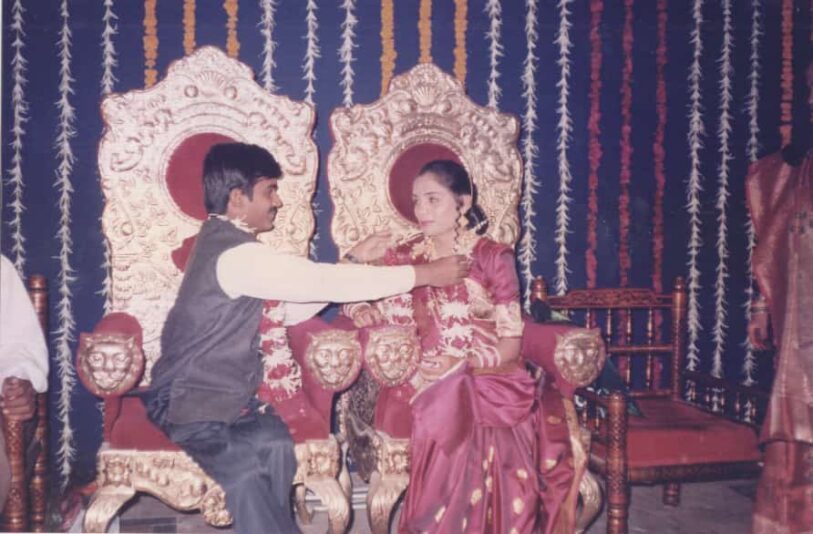 Then reality started to hit. Obviously mere parents and bhai bhabhi nahi  manne vaale the, teen bhai ki ek ladli behen. Woh apni jagah pe sahi they. Mera rishta papa ke friend ke bete ke saath decided tha and I had shared this with Chintu when we first became friends. At the time I didn't know that we will fall in love with each other. When my parents got to know, they did not agree.
Chintu wanted to meet my family to convince them, but I was very scared. What if the situation got out of hand. There was only one way, that I run away and get married. I knew that I would end up hurting my family, but I didn't have a choice.
Today that I am a mother, I feel that the way I did it was wrong – but my decision to marry him was never wrong.
I want to clarify here, that I did not love my family any less because I ran away from home. I was just not able to convince them.
We got married in 1997 when we both were 21 years old. My family completely cut off all ties. I had genuinely hurt them, so I completely understood their feelings. After 4 years of marriage, I got pregnant, that is when I called my parents. After my son's birth, I visited my parents for the first time.
Chintu's family welcomed me with open arms. They loved me a lot. If I lived like a princess in my parents' home earlier, here I lived like a queen. Even now I feel so blessed. His family understood that I had left my earlier life behind for Chintu and they valued me for that.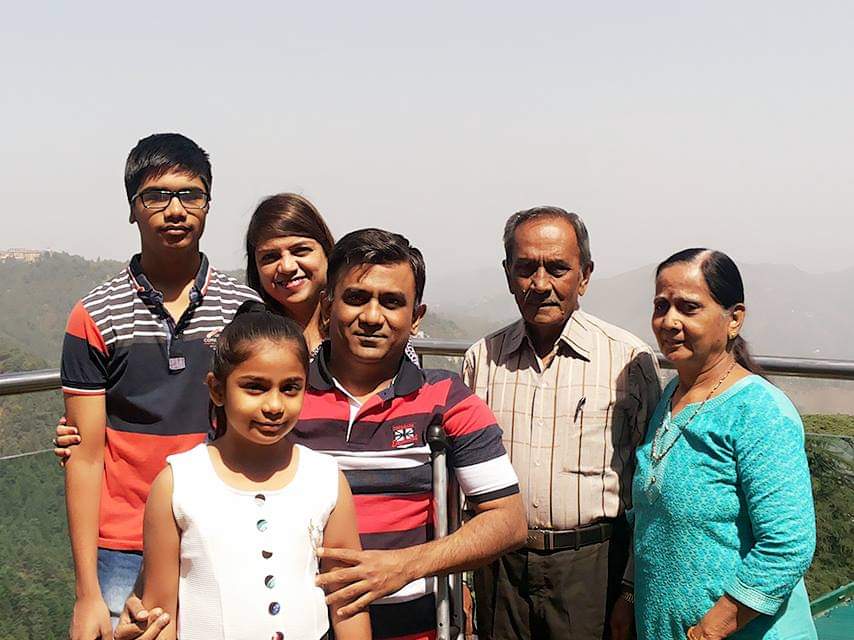 My parents accepted him after many years and my elder brother finally accepted him in 2019. Chintu was on an official trip abroad when I came to know that my newborn son's hearing is not fully developed. I had a meltdown, thinking I was guilty of not giving a healthy child to my husband, I was not thinking clearly.  I was scared of sharing this news with him, and when I did, he said that he had never even dreamt of having a baby. "Thank you for giving me this beautiful gift." I was blessed with a daughter after 7 years.
Chintu and I hardly fought. We always listened to each other whenever there was a difference of opinion. Humne kabhi ek doosre se uunchi awaaz mein baat nahin ki . We both were afraid to hurt each other.I think uperwwale ko bhi pata tha ki  Chintu  itni hi life leke aayein hain isiliye  may be.
My bond with my in-laws was also very strong. We lived a beautiful fairytale life ? Chintu gave me everything I wished for.
We shifted to Gurgaon in 2013. I had decided to take a break from work because of my son's crucial school years – 9th to 12th class is most important.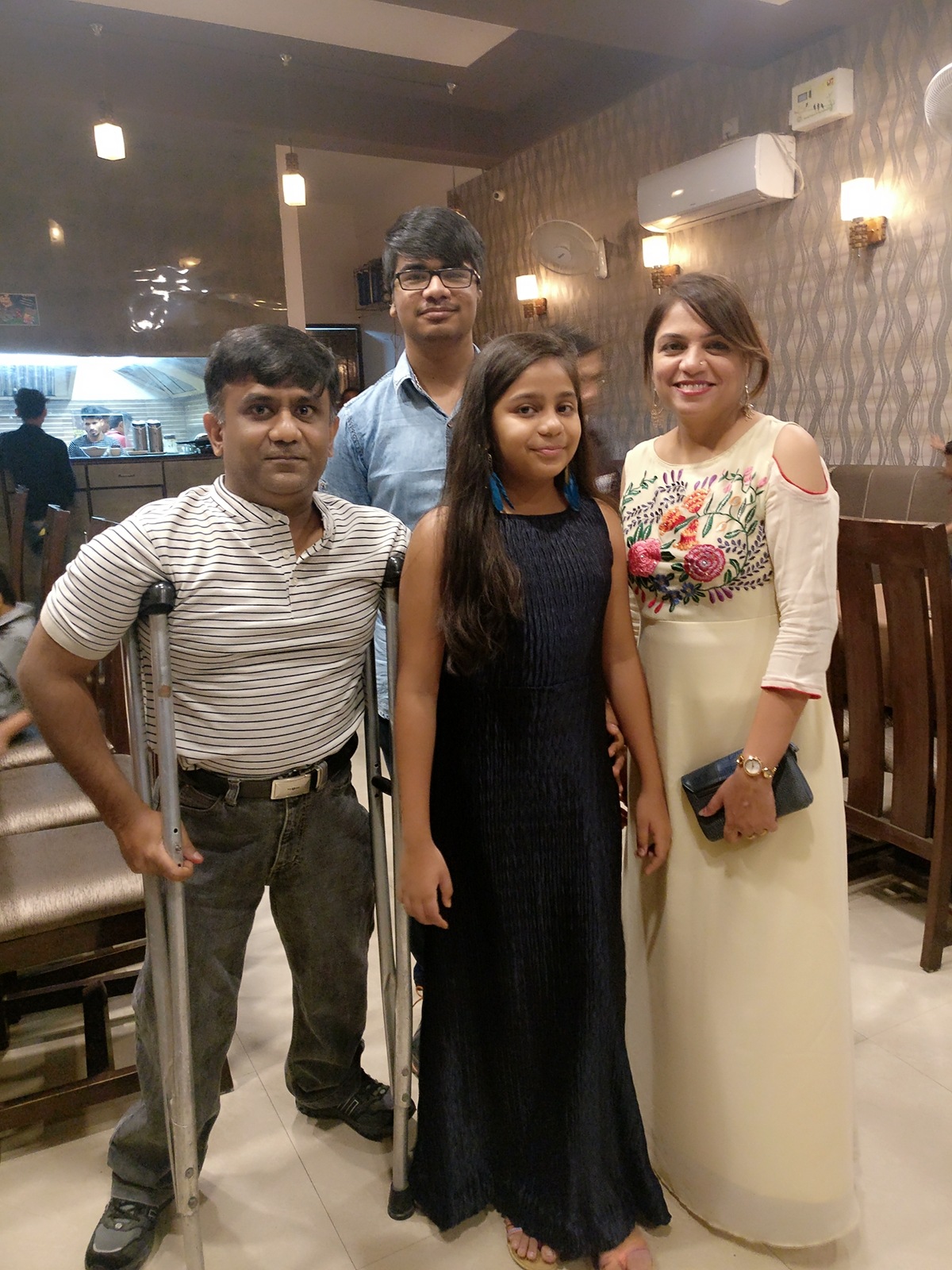 My son Hardik.
 He has a 70% hearing loss. But just like his father, he is reserved, caring and very intelligent. 
Despite his limitations, he topped in 12th boards and got admission in one of the best engineering colleges of India  to study computer science.  We were very happy. My son turned 21 and my daughter 14. Chintu and I were still love – birds.
During the second wave of Covid. I got down with high fever. We got tested and both of us were positive. I had high fever and Chintu suggested that we go to Gujrat in an ambulance where my brother was practicing. I told him lets stay at home, there is no need to go anywhere.
A few days later, I recovered. But his oxygen levels dropped and he had to be admitted in the hospital. We used to video call daily. On 15th May morning, I got a call from the hospital to come fast. By the time I reached, a team of doctors informed me that he is no more.
I couldn't believe them. I requested them to take me to him. They showed me from a distance. I pointed at the monitor that it is running – Chintu is alive. They told me that the machine was disconnected and he was no more.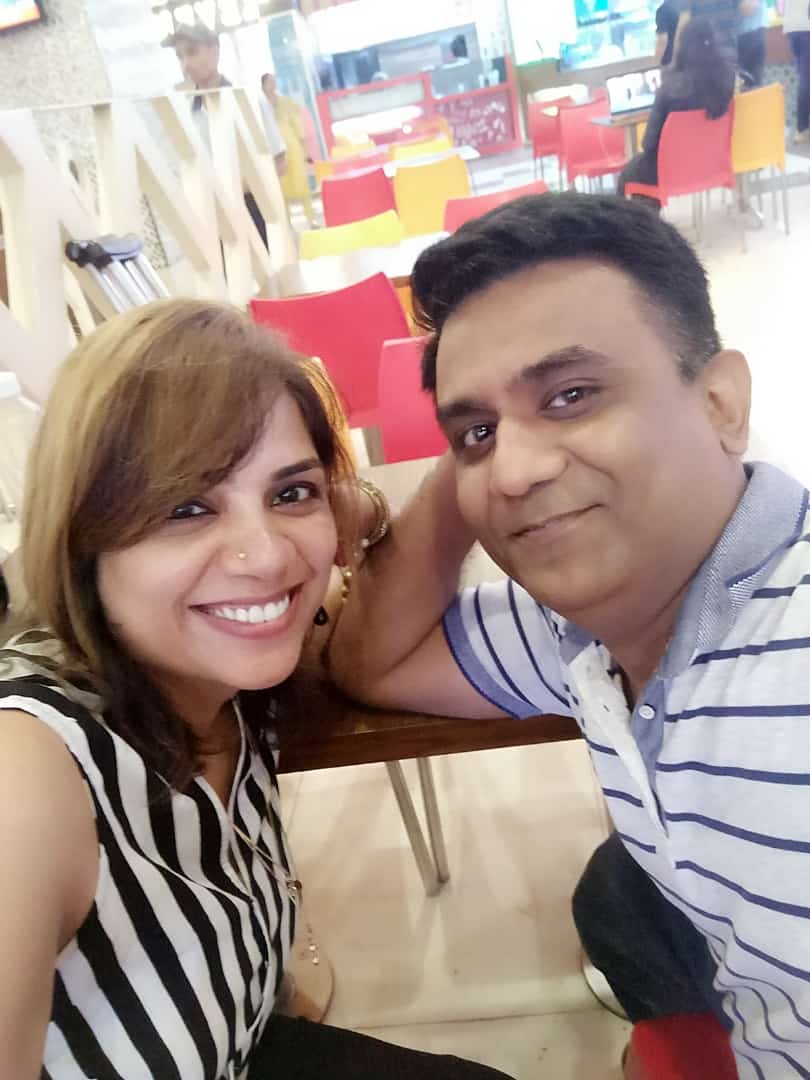 Sometimes I feel that he gave me his life.  I could not understand anything – everything was blank – numb.
All my relatives were in Gujrat. Everyone was calling, my kids were calling from home. And I had to give the news of my husband's passing to everyone.
My husband, who I loved more than everyone else, had left me. He was a born fighter? Then how could he lose this battle?
Uski chita mere saamne jal rahi thi . Har do minute pe Minu-Minu bolne wala humesha ke liye chup ho gaya tha. I was standing there. holding my kids. I AM STILL STANDING THERE. uske saath bahot kuch chala gaya. Mai bhi..this is new Minu. 
Bahut heavy ho gaya na?? Sorry 
Past 2 years, a lot of things have changed. My bond with my In-laws and my sister in law has became stronger than before. We all stand like a rock for each other. I have a group of true gems like friends who were there in my toughest phase of life.
I joined back work after 10 years of sabbatical. I learned driving. My husband's company hired me, and his legacy is walking beside me at my work place too. All his colleagues miss him and speak very fondly of him.
My kids rescued me. My 13 year old daughter became like my mother. She held me tight during times of distress.
Mujhe nahi pata tha ki mere bacche itne samajhdaar hain.
Death can't keep us apart 
.  Chintu is there. Walking with me. Watching me. He will never leave me.
'Om shanti Om' movie ka ek dialog hai…
Humari filmon ki tarah, hamari asli zindagi mein bhi End tak sab kuch theek ho hi jata hai….
You know Happy Endings…………
Lekin agar End mein sab kuch theek nahin ho toh woh The End nahin hain doston 
Picture abhi baaki hai mere dost!'
Chintu must come down for me. Kisi bhi form mai aayega but WOH AAYEGA. May be as my grandchild. At Hardik's home or at Yashvi's place. He will surely come . He promised me to hold my hand till my last breath. Mera budhapa dekhne, mera haath thamne woh zaroor aayega.
I FIRMLY BELIEVE. OR may be, he will be waiting there for me to join him…but itni jaldi toh iss duniya se nahi jaungi... He made me so strong and independent. To do list complete karni hai…uss ke aur mere sapne pure karne hai..fir exit karungi ….uper Jake uski aankho mai aankhe dal kar kahungi
"Chintu I did it" ..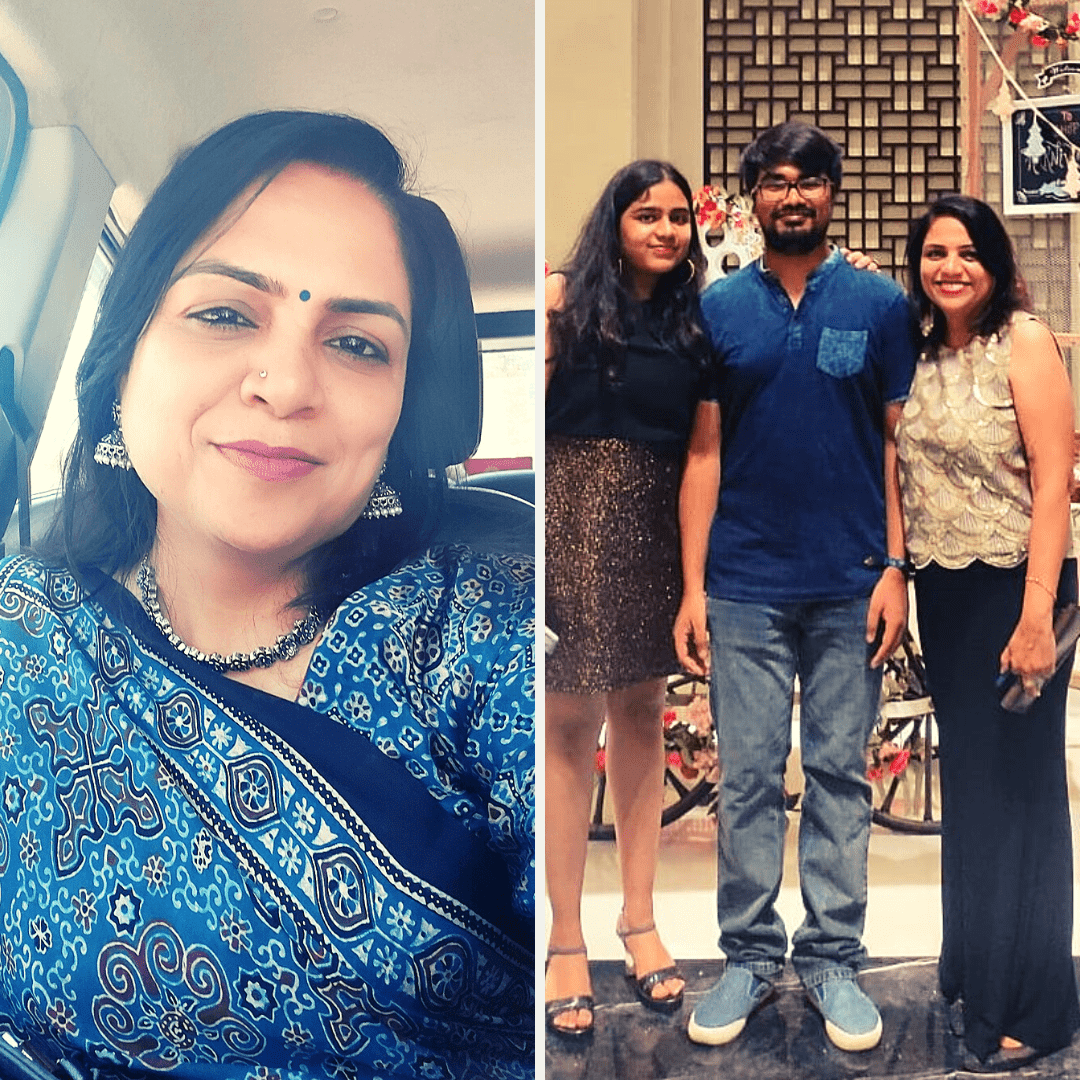 Now the current update
I am still wearing my Mangal sutra. It is my personal choice. For me he is always there. 
The way out of grief is not found on the 'Google map'. You must make it for yourself. No matter how much you cry over the photos of loved ones, the fact remains that life goes on. You must be strong for the people around you.
In these 2 years I have completed some tasks from Chintu's checklist. I learned driving 
  (my biggest fear). I started working again. My son Hardik joined as a S/W programmer and doing very well. Yashvi scored 94% percent in 10th boards despite of her inner struggles.
Few lines from one of my fav song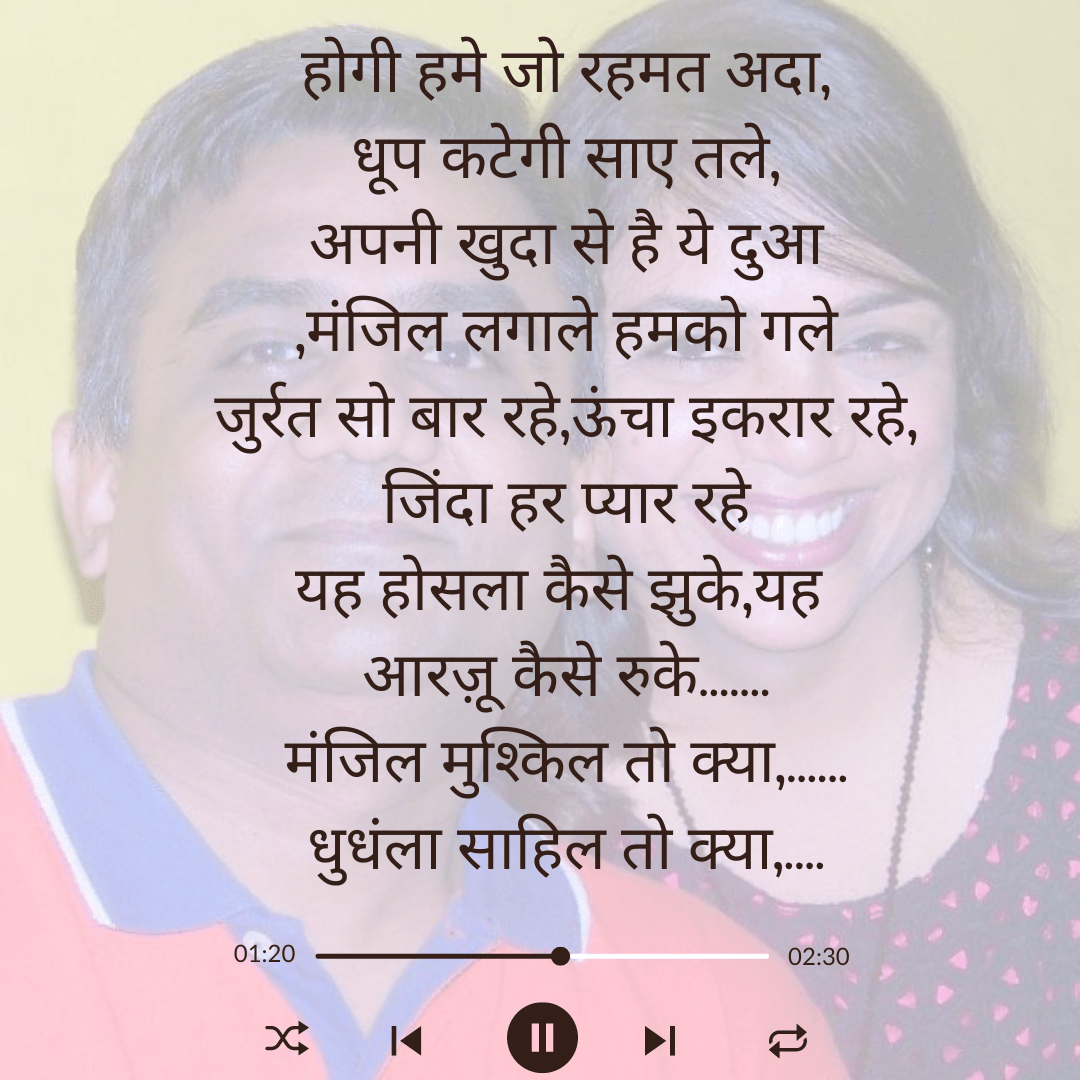 This is my journey. Minu-Chintu's  journey .
I am still positive, grateful for everything  more content, calm and feel blessed to have good friends and family around me.  Chintu gave me a lovely family, beautiful and loving relations, precious memories, and amazing kids.
To be continued…….