Boss Lady Of The Fortnight : Ex -Superintendent of Tihar Ladies Jail, Mrs.Pravesh Lata Vinayak
She was 11 months old when her mother died of liver disease. Her father was barely 22 years old then. Their family asked him to marry his late wife's younger sister. He refused. He said, "I have always thought of her as my own sister. How can I marry her?"
He never re-married. Raised his daughter on his own. Pravesh Lata Vinayak's father was a strict disciplinarian. There was no radio in the house because it would distract her. She had friends and they could come and meet her, but she was not allowed to go out with them. Her world was only books – school books and storybooks. During vacations, she would read almost all the books in the library.
After school, she studied Hindi honours and then did her masters in Hindi. She did her B.Ed. (Bachelor of Education) and started to pursue her Doctorate from JNU.During that time, her father met with a near-fatal accident. He was run over by a vehicle and the tyres completely crushed his bones. It was at that time that she started to work. She became a lecturer at Maitreyi College. It was a substitution and soon she had to leave. She then joined Food Corporation India as a Hindi translator. Her father slowly recovered. It was a miraculous recovery, even the doctors were surprised.
She continued to work and she also started pursuing a Law degree. She started a new job at Overseas Communication as a Hindi Translator. They wanted to transfer her to Mumbai but she got engaged. The in-laws said that they don't want her to work. So she took a sabbatical and got married. She was not allowed to finish her Law. It turned out that her in-laws were not supportive. But now she was more than determined to work. She applied for an employment exchange and she got a government job as a Section Officer. By then, she had a one-year-old baby. On the day of the joining, her mother-in-law quietly left the house early morning. Pravesh kept looking for her as she was getting late, and a neighbor told her that the mother-in-law had left for Jalandhar that morning.
Parvesh lost that job but did not lose hope. She got a job with the Delhi government and joined a school as a DDO officer. It was a government job. This job suited her perfectly. Her husband would help her with the morning chores and she would be back from work before her children returned from school and then do the rest of the housework. By then she had two sons. She would give her salary to her mother-in-law and was not able to splurge any money on her children.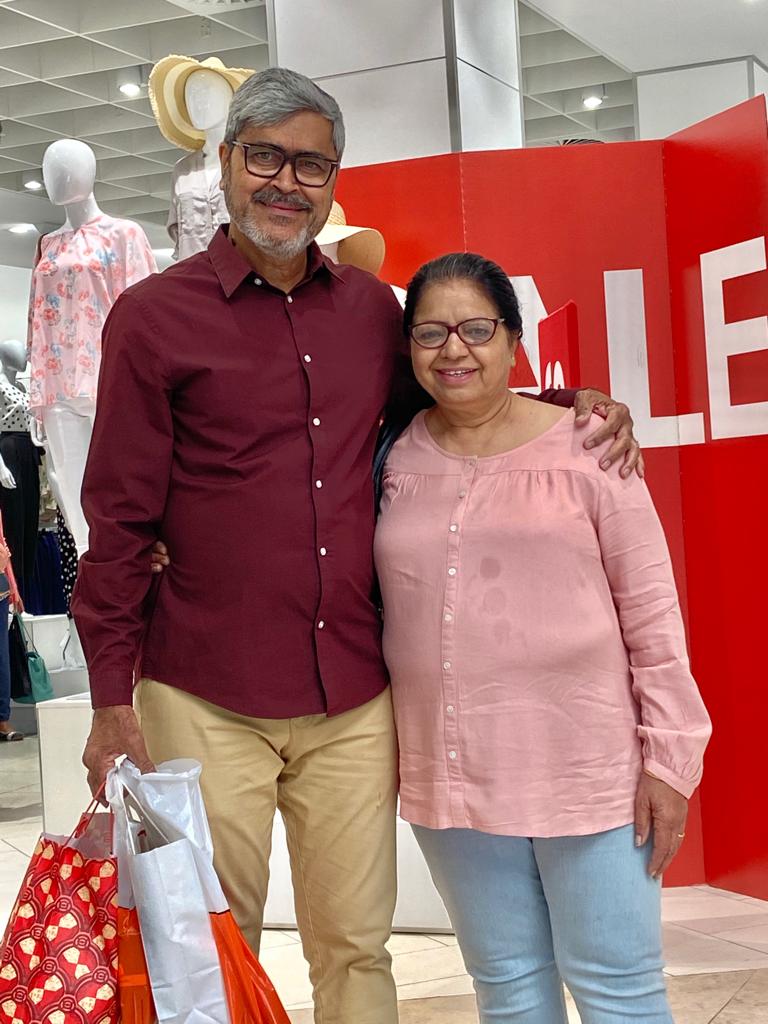 After a few years, she became a Delhi State Officer – she would solve all state-related problems. She tried to reform wrong practices. She knew the staff was into wrongdoing and she would keep taking photocopies of all the bills. After many years there was a CBI investigation into a scam and she had all the proofs. She had all the photocopies of all the purchases and expenditures. All the 'Babus' were investigated. All her CRs (confidential reports) had outstanding remarks from her seniors.
Finally, under the Delhi – Andaman Nicobar Islands Civil Services, in 2010, Pravesh Lata Vinayak became the Superintendent of Ladies Jail, Tihar. She was told that the inmates had given her predecessor a tough time. Apparently, when she would go on rounds, they would reach out with their hands and pull her saree down. On the first day, she went on a round of the jail. While coming out, she heard the inmates hooting. She went back inside and asked firmly, "Who was it? Who hooted?" She made it very clear to them on the first day that there is only one boss here. And it is her and only her. If anyone misbehaved, they will be reprimanded. They all listened silently.
It was not going to be easy, she thought. But she gave her best. She spoke with respect to all the inmates. She followed all the rules. She started with the goons. She changed their working environment. She reassigned all their duties. Some of the inmates tried to fiddle with the plumbing system. They clogged the drains by stuffing sanitary napkins, towels, etc. there was flooding in the rooms. Vinayak told them all clearly that if they do not remove whatever they have stuffed in the drains, the inmates will be made to sleep in the flooded rooms. The drainage system started working perfectly in the next 15 minutes.
Vinayak would go to the medical room and personally check all the charts. She would check who all were taking sleeping pills. She knew there was a drug mafia running and she resolved it. In the end, there were only a couple of inmates who genuinely needed sleeping pills.
There was a beautiful daycare center/creche for the babies who were born there. They were brought to the center in the morning where they were bathed, cleaned, and fed properly. Earlier the jail used to have only toned milk for the children but Vinayak ensured all children are given full cream milk. She would visit the creche every day and taste all food prepared for the children in the kitchen, to ensure there was no compromise in the nutrition. Sometimes the children would ask for 'puri' or 'kheer'. Vinayak would always fulfill the children's food requests. All the mother inmates were provided with a cooler facility so that the children would sleep peacefully at night. Vinayak had given strict instructions to all the mothers, to never use profanity in front of their children. If a child abuses, the mother will be held responsible. Vinayak would treat all kids like her own. She would eat with them, hold them, and hug them.
There was a primary school in the jail. But when the children grew up, they were sent to an English medium missionary school.
If there was an illiterate inmate, Vinayak ensured that she learned to sign her name at least. She encouraged all inmates to study further. The inmates started sharing a warm bond with Vinayak. In times of distress, they would hug her and cry. Vinayak could see them getting reformed.
There was once an inmate, who was an Indian national but she got involved with a Pakistani (in Pakistan). She was caught trying to pass on secret information and was now serving her sentence in Tihar jail. Whenever there would be a visitor, Vinayak would go and stand near them. She would try to listen to what that inmate was saying. The inmate would always talk in a coded language which made Vinayak more suspicious. That inmate filed a complaint against Vinayak, that she is not given any privacy when she gets a visitor. Vinayak went to court with the jail manual. It clearly said that she had the right to listen to any conversation during visiting hours. Vinayak clearly told the court, "If someone is betraying my country, I will not spare her."
She would know if an inmate was hiding a phone and would find ways to get it. She would counsel old ladies who were serving sentences because of dowry harassment.
Vinayak retired a few years ago and even now if she ever goes to Tihar,the old inmates want to hug her and meet her.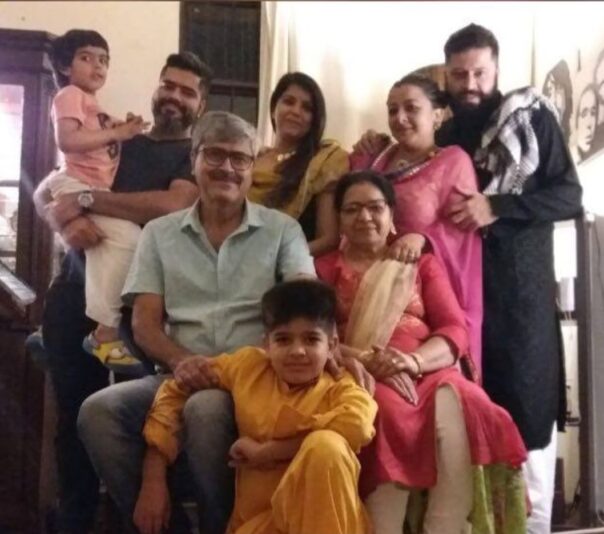 I asked Mrs. Pravesh Lata Vinayak, what is the one piece of advice she has for all the women?
Education is most important. One should be educated so that one can get financially independent. If you are financially independent, then there is no fear. No fear of even the husband ditching you.
Mrs. Pravesh Lata Vinayak is currently retired and still lives with her mother-in-law and husband. Her children are now grown up and married. She is a loving mother-in-law and a doting grandmother.