Corona Virus brought with it many things we have never experienced before. This included cooking all 3 meals for your loved  ( well yeah yeah ) ones. So when home delivery opened up we were ordering food in like deprived individuals.
Safety standards were being met stringently and all these brands ensured proper care during preparing, packing, and delivering of the food
All this food has been personally tasted by our families and the details here are what we felt.
Farzi Café: Who doesn't love Farzi? They are masters and create the magician their presentation. So I was a bit hesitant as to how that would translate to home delivery. However, they sent us some of their signature dishes in a DIY format, and voila we were MasterChefs!
The food was as always fabulous and the fusion always increases the fun quotient
So go ahead and #GetFarzified
 Pirates of the Grill: This well-known and popular restaurant is known for its North Indian food. Living in the NCR one gets to indulge in many kababs and the staple Dal Makhni and Butter Chicken. These foods have become second nature to us now! So when a restaurant delivers a really well-made product you know it's a winner
My personal recco is the Gosht ki Seekh ( a mutton mince kabab ) which is just a mehfil in every bite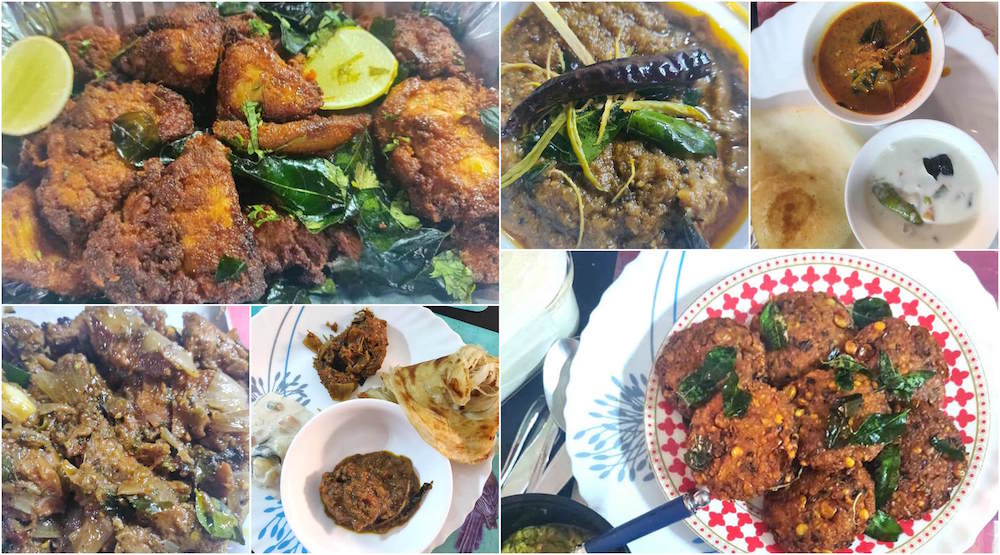 Zambar: Were we delighted or were we delighted when Zambar delivered their bespoke coastal cuisine to us. This deliciousness included Vadas, Mutton chukka, Chicken Chettinadu, the flakiest Malabar parathas, awesome appams and to die for chutneys! The Rasam and jaggery pudding deserve a mention as well. Must say the food was authentic ( I grew up in the South I know !)
Punjab Grill: When a non-vegetarian food lover family gets completely floored by the vegetarian delicacies by Punjab Grill, then they sure are doing a fabulous job.
Loved the veg galouti kebab, kasundi broccoli, and soya fillet. Tamatar chat was a surprise and the breads like malai kulcha , rajma kulcha had a unique twist as well. They followed all the safety measures and ensured that the temperature details of the chef and delivery person were mentioned on the bag.
The food was still warm when it reached us and the taste was too good! We thoroughly enjoyed our dinner!
Chak de Tikka and Chao Mao Asia

Chak de Tikka and Chao Mao Asia
Not one but two delicious ordering options. Under the mentorship of Chef Om, these two brands are
Chak De Tikka: Fabulous Indian food, great roomali rolls, Kababs, and more. Don't forget to order their signature butter chicken and dal makhni. I really enjoyed the soft rolls as they were chunky where the meat was concerned
Chao Mao Asia: Comfort Asian food for every one delivered to your doorstep! Delicious noodles, starters, fried rice and so much more! Chef recommends: Hot Basil Chicken, stir-fried lamb and vegetables
Call them on 8130540077! Also available on Zomato
Village Degh: When a well known Foodie/ Chef like Osama starts a venture you know it will have. In his words
Flipping through the pages of history, bringing back the forgotten cooking techniques to taste the flavours like never before – Village Degh by Osama Jalali
A lot of attention to detail. However, I was blown away by the presentation and the concept when I received this huge wooden crate. Each matka ( earthen pot ) was filled to the brim with food and tied in a cheesecloth. There was an authentic red wax seal which really gave me a feeling of being transported to a different era.
My top votes go for the kabab – these yummy cutlets were divine and the Kofta curry. So delicious
Do not forget to order the Kheer which was really thick and creamy.
Here is a glance at the menu which is like a slice of history as each dish has a story to tell
Shahjanabad Nalli Nihari
Faridkot Meat Curry
Beramkhan Dal Ghosht
Filmistan Hari Mirch Keema
Attari Chicken Curry
Rampuri Chicken Kofte
Dal Langar
Ranikhet Paneer Curry
Mirzapuri Shammi Kebab
Khadao Kheer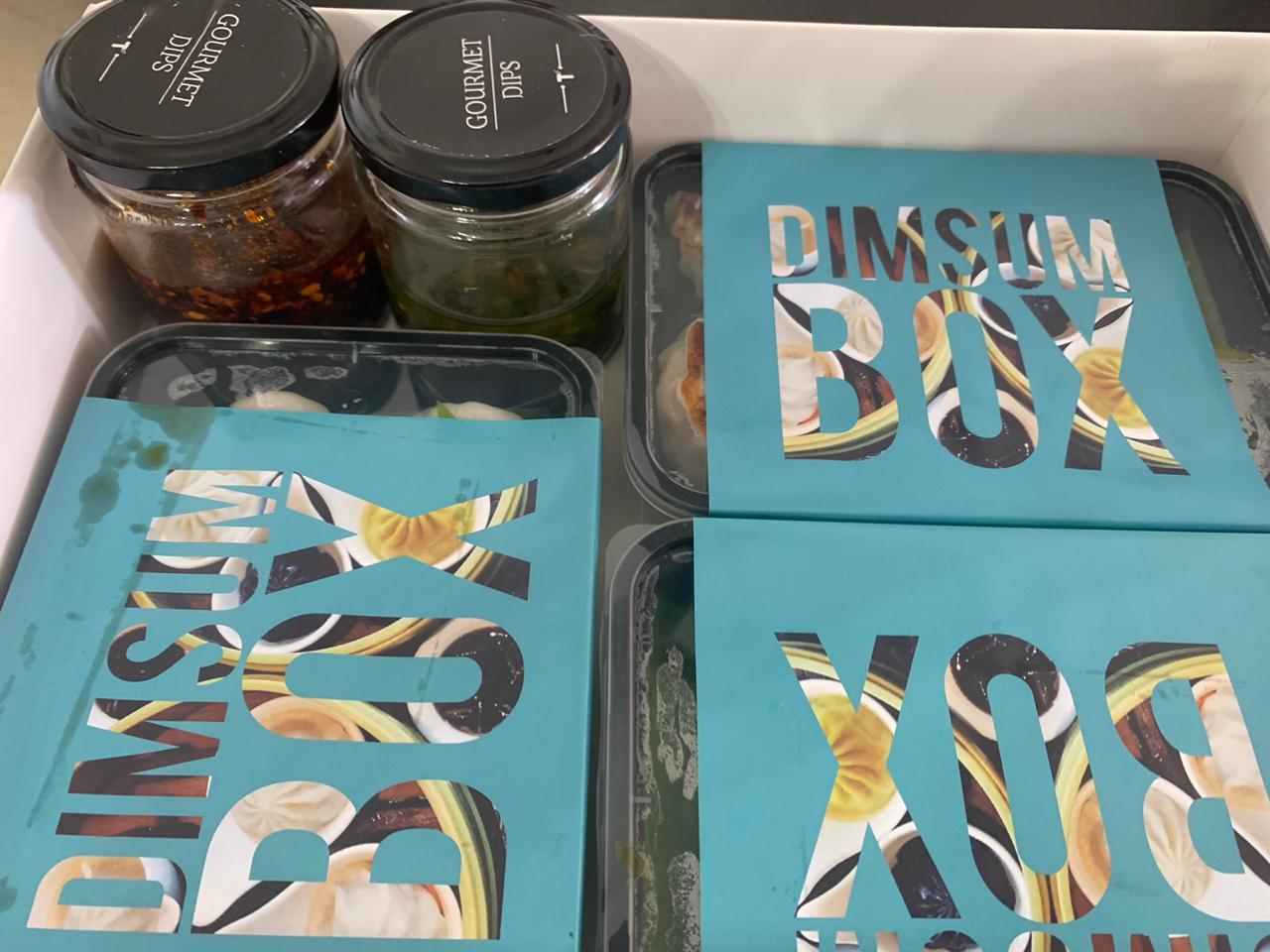 The Trial Box as such a plethora of cuisine! Their SMS's are enough to make you drool. I had tried their Lebanese wrap and noodles at an event earlier and this time decided to go full-on Asian.
Those dimsums- they looked like porcelain! they were so very delicate and little parcels of joy.
The grilled chicken was a meal in itself and the sauce is as continental as it gets. Noodles are always a favourite especially when they are balanced right. Our Pad Thai was amazing
They have some great combo boxes which would work beautifully for larger numbers. Check out their Family box and Big box.
Go ahead and get your box today!
I do hope you enjoy these options as much as I did. Do keep sharing with us what you thought in the comments section below