For The World is Hollow and I Have Touched the Sky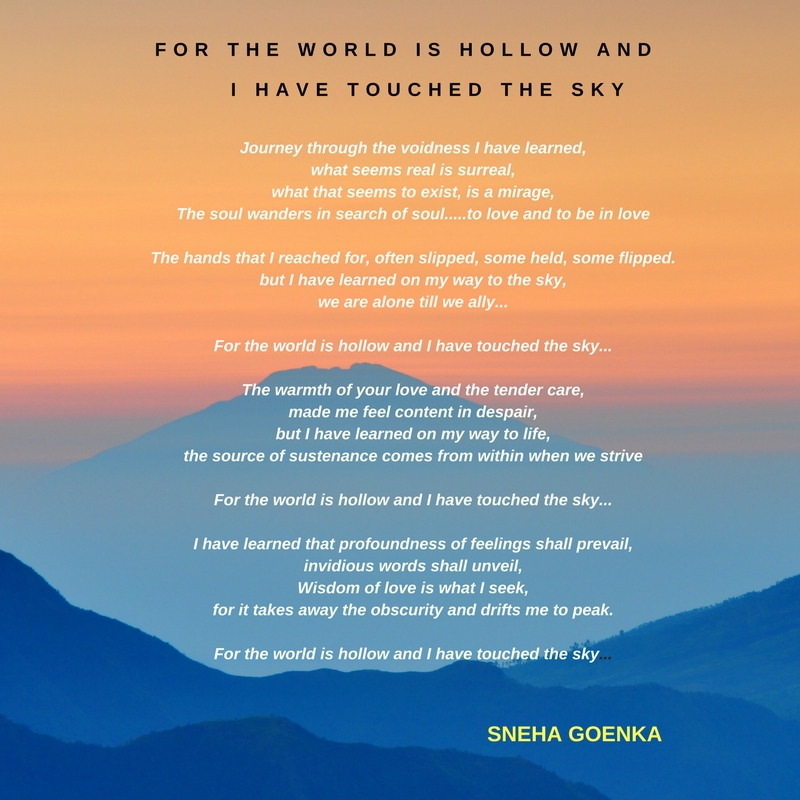 About The Author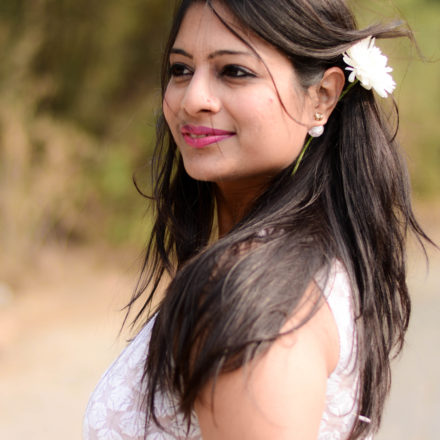 Mother of two and a practising Chartered Accountant by profession, Sneha didn't find enough time to live her dreams. She has always been a firm believer in Energies, God and his miracles, so learnt pranic healing and it changed her outlook towards life in a very positive way. She has once again started loving herself and accepting the fact that yes she can do it, she is beautiful and in all ways. Her love for writing goes way back in school days, reading lots of books from Ghalib, Akhtar, Azmi and what not. Results? She managed to get the basics of Urdu vocabulary and started writing couplets, ghazals.
Related Posts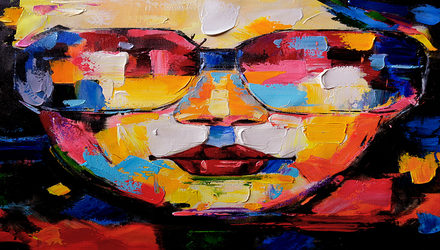 March 7, 2018
Search
Recent Posts
Upcoming Events
Aug
16
Sun
4:30 pm
Uncovering the Heritage DNA:Educ...
Uncovering the Heritage DNA:Educ...
Aug 16 @ 4:30 pm – 6:00 pm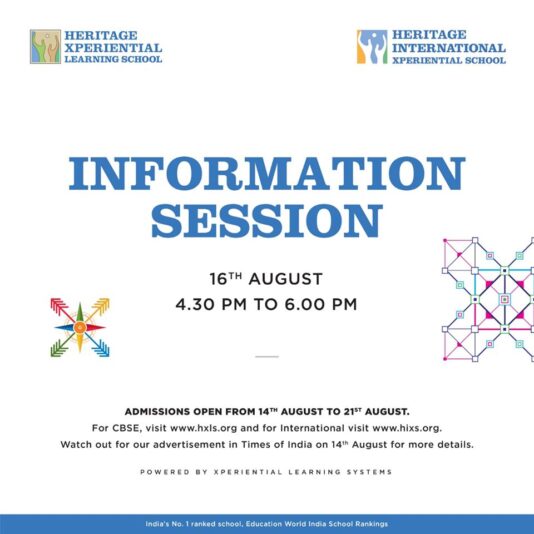 Register for the session through https://bit.ly/3img4Ja. Uncovering the Heritage DNA:Educating for the future. Know all that you have ever wanted to know about the school that has pioneered experiential education. Join us for an information[...]