"The more you know, the more you can create. There's no end to imagination in the kitchen."

– Julia Child
UPCOMING EVENTS :GURGAONMOMS BOOK CLUB 

A must attend event for all foodies and food influencers – Listen to the aficionado on food and food blogging- Sourish Bhattacharyya on the 14th of July discuss "The Bloomsbury handbook of Indian Cuisine ". Shibani Chand Sethi , Director , GurgaonMoms Book Club will be in conversation.
Venue: Quill And Canvas Bookshop Art Gallery, Gurgaon- 6pm onwards
19th July- Monthly book read meet at Quorum – Book of the month "Silent Patient"
28th July- Launching Geetika Goyal's hindi book -Hitchki at Kunzum, DT Mega Mall from 5pm-7pm.Be there for the launch, the conversation in the interesting book and in support
GURGAONMOMS EVENT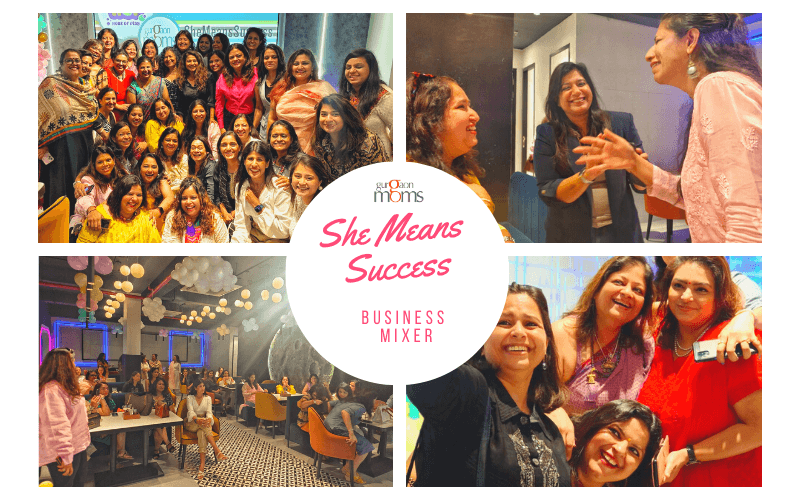 GurgaonMoms She Means Success (SMS) Business Mixer
When it is a GurgaonMoms She Means Success (SMS) Business Mixer – even bad weather cannot dampen the spirit! Like our all other Mixers ,the July Business Mixer was a super success with engaging networking learning and energizing – a lot to take home!
Our speaker @kritiisurii from @women_talk_money shared some invaluable information and tips on personal finance for women entrepreneurs. She answered queries from the audience. And helped many clear their doubts and offered help as well.
Ankita Arya from @homeaccentsbyankitaarya shared her amazing inspiring journey with all of us. How a qualified CA and a topper turned a certified tea taster and then came into the field of wall papers and home accents- a fascinating story that inspired us all. As she rightly mentioned – zeal to create your own identity and financial independence can take us to places!
There was an exciting quiz, networking, photoshoot and more.
There were scrumptious snacks and chats from our food partner – @chtra_sharma 's Cuisineo by @chefskitchencaterers
We thank our Venue Partner @ruchika0285 and HOP – @houzofplay for being such a wonderful host at their beautiful cafe.
We look forward to seeing more of you in our future Business Mixers.
FOOD & LIFESTYLE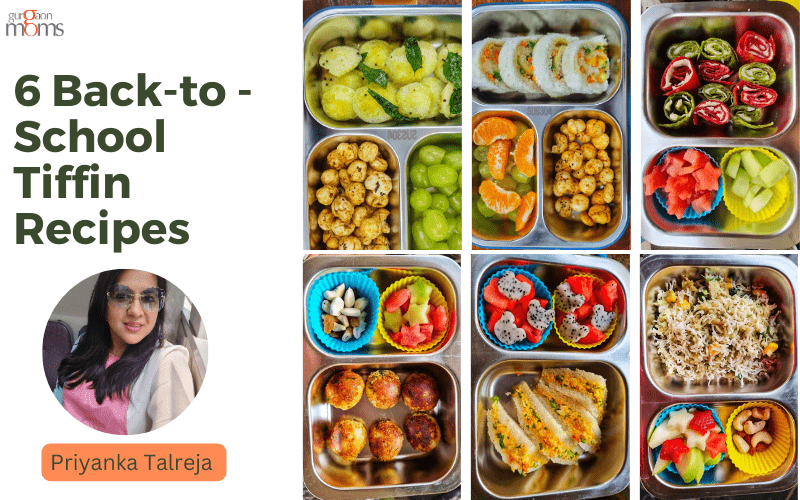 6 Back-to -School Tiffin Recipes
"Aaj khane mein kya banega?"
"What should I give in the school tiffin tomorrow?"
These are some of the questions that totally haunt me. It is a mammoth task to think last minute. As a family, we all want to eat healthy and tasty.
Schools have recently reopened after the summer break and children want to take something interesting in their tiffin boxes.
Priyanka Talreja has shared some colourful, tasty and healthy tiffin recipes with us. Your child will not be able to resist these for sure!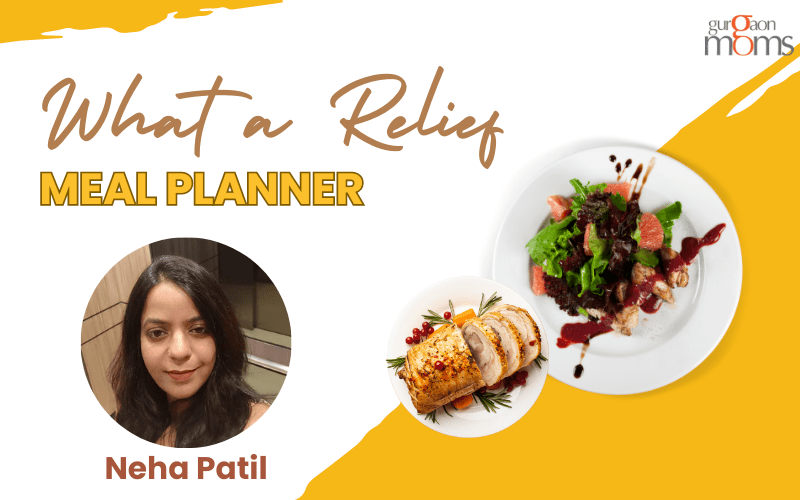 What a Relief – Meal Planner !
Thinking of what to cook for a meal last minute is another colossal task. Meal planning not only helps in saving time, you also have all the ingredients ready beforehand.
You can make it a weekly ritual as a family where you all sit together and discuss the meals that you all would like to have. It can be a bonding exercise where everyone feels included.
Neha Patil has shared a meal planner with us. This is what she does every week keeping her family's choices in mind.
ENTERTAINMENT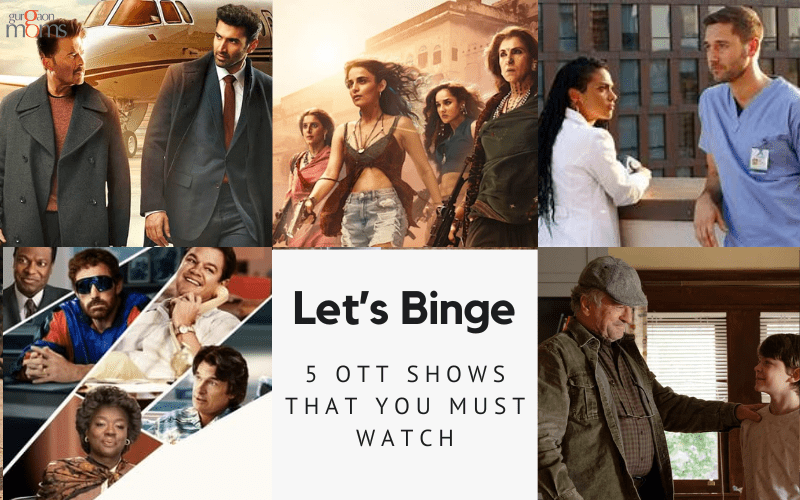 Let's Binge: 5 OTT shows that you must watch
We all love going to the movies. But during this rainy weather, it can be quite laborious.
A fascinating selection of programs and films that we can watch on an OTT platform has been compiled by Upasana Mathani Luthra.
Our weekend is totally sorted!
MOVERS AND SHAKERS
When a member of our community receives praise for a feat, we feel honoured as a group.A member's accomplishment is a joyful time for us.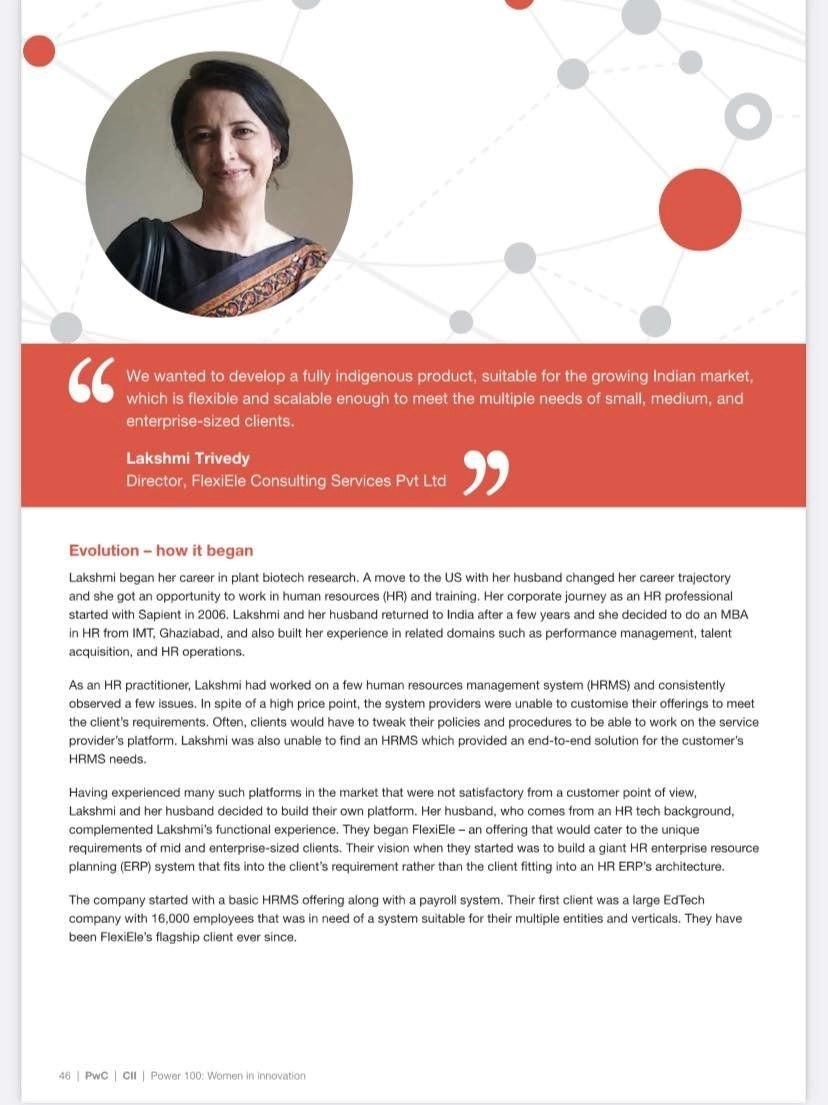 Congratulations to our member Lakshmi Shukla Trivedy,Co-founder of FlexiEle (Software – HRMS) for being recognised and honoured as one of the top 50 Women in Innovation by CII (Confederation of Indian Industries), for leading a successful tech company and spearheading technological and social innovation.
CAREER

Are you looking at restarting your career or a job change?  Following are some listed jobs that may be of interest to you.
Equal opportunity employers can post their requirements here
SHOPVILLE
What a blessing it is to purchase goods produced locally. You not only support the company, but you also support the creation of new jobs. You contribute to creating a group of people who will always have your back! Let's learn more about some intriguing goods that our neighbourhood business owners are selling.
#vocalforlocal
Pastelshades has completed 5 years and to celebrate this theu have amazing offers and discounts on our website.
So drop by at their studio which is in Arcadia Market, B 102-103, First floor, South City 2, Sector 49, Gurgaon
You may visit us anytime from 12.00 till 8.00 pm (if you want Pragati Gupta to be there, please take prior appointment 9872275581 )
Their  range starts at around 1250/-
Follow thenon social media –
You may also connect with me at 9872275581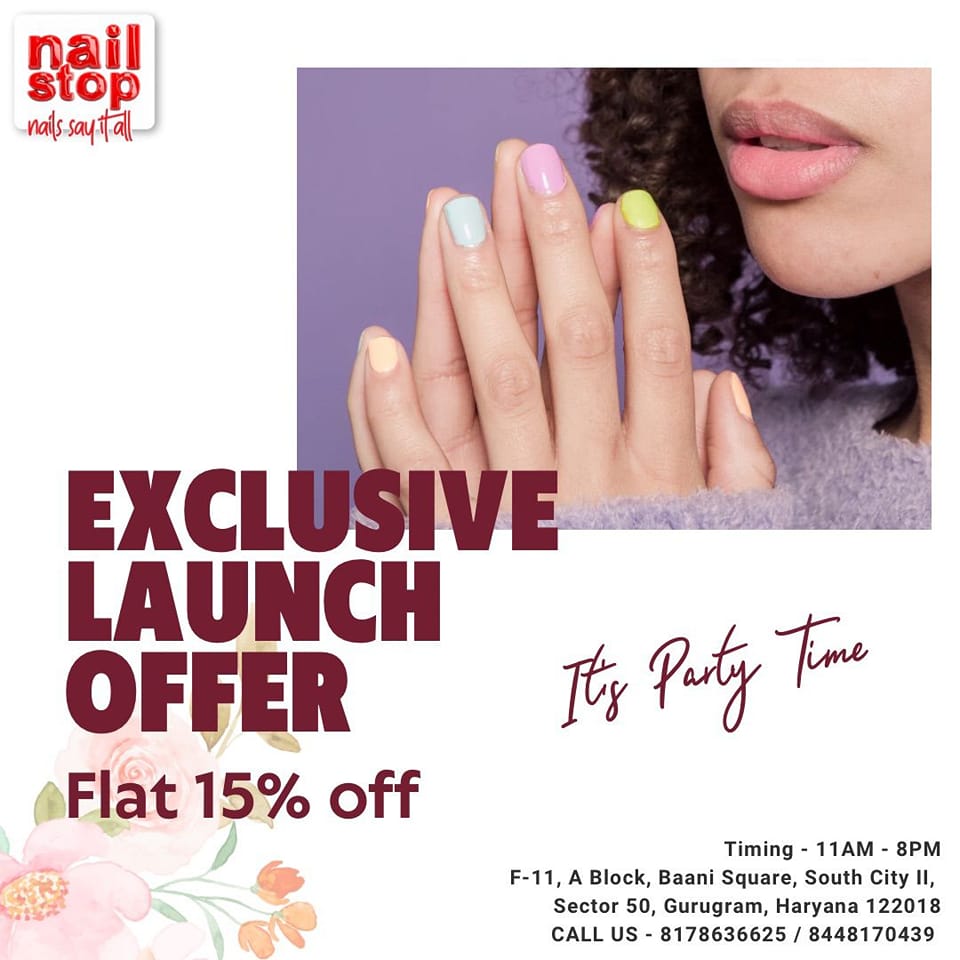 Nail Stop has launched its new studio at Baani square..
Exclusive inaugural offer… Flat 15% off on Extensions.
Call them for bookings
8448170439/ 8178636625
#SHUKRAVAARSTYLEMAAR
Meet our #shukravaarstylemaar queens of the fortnight as they slay their looks with supreme confidence!
What is your personal style ? Have you found it yet ? If yes, please post in our community (https://www.facebook.com/groups/gurgaonmoms) on Fridays and who knows, you may be featured next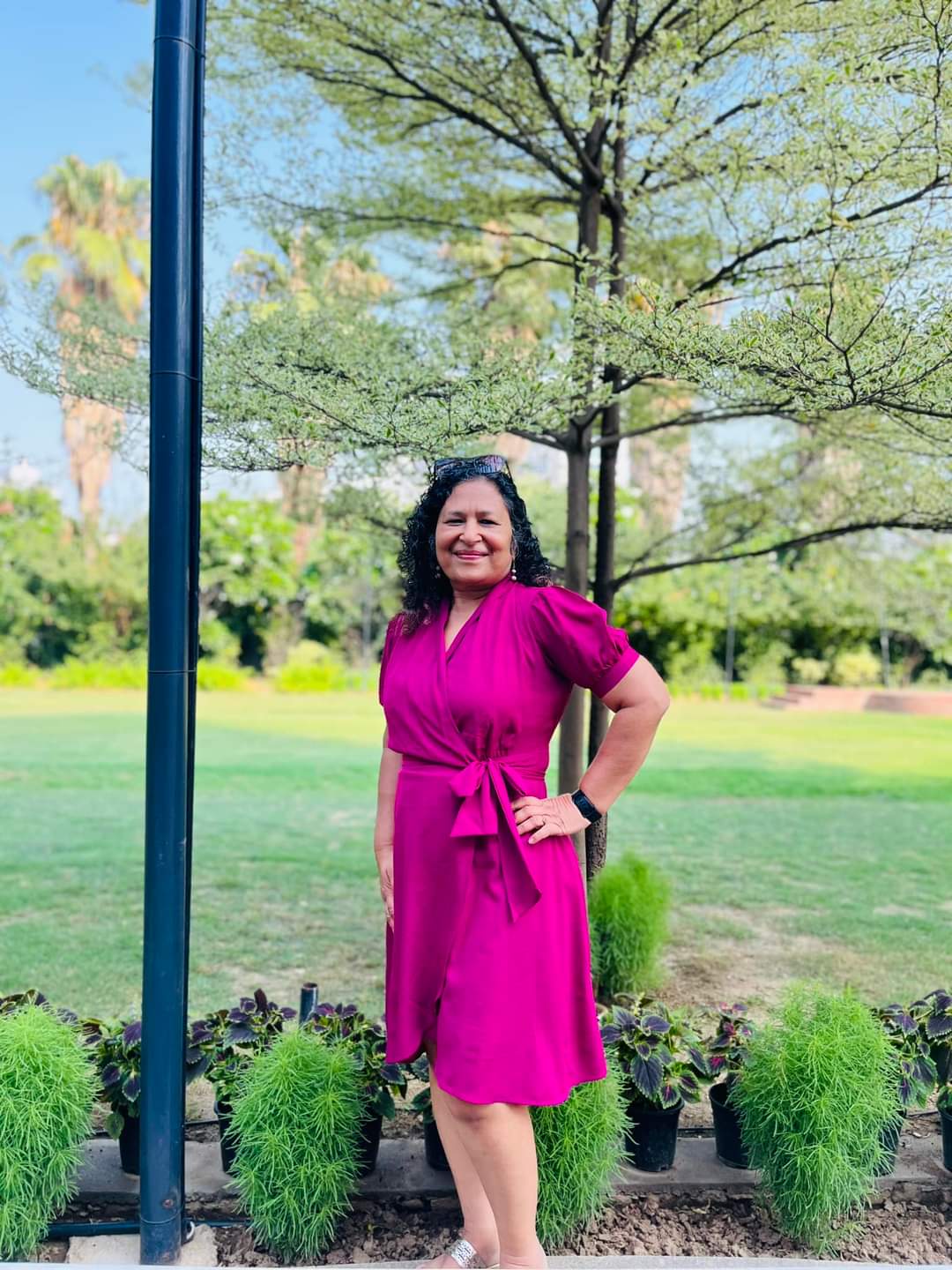 Manisha Goyal Mahajan:
"My husband thinks of me as someone useless…"
"My children don't talk to me…"
"My in-laws always talk ill of me…"
"My friends make fun of me…"
"My colleagues think that I am a whiner…"
"All my relationships suck…"
Period!
What do you think of yourself, is important….
What is your relationship with yourself, is the only one that matters…..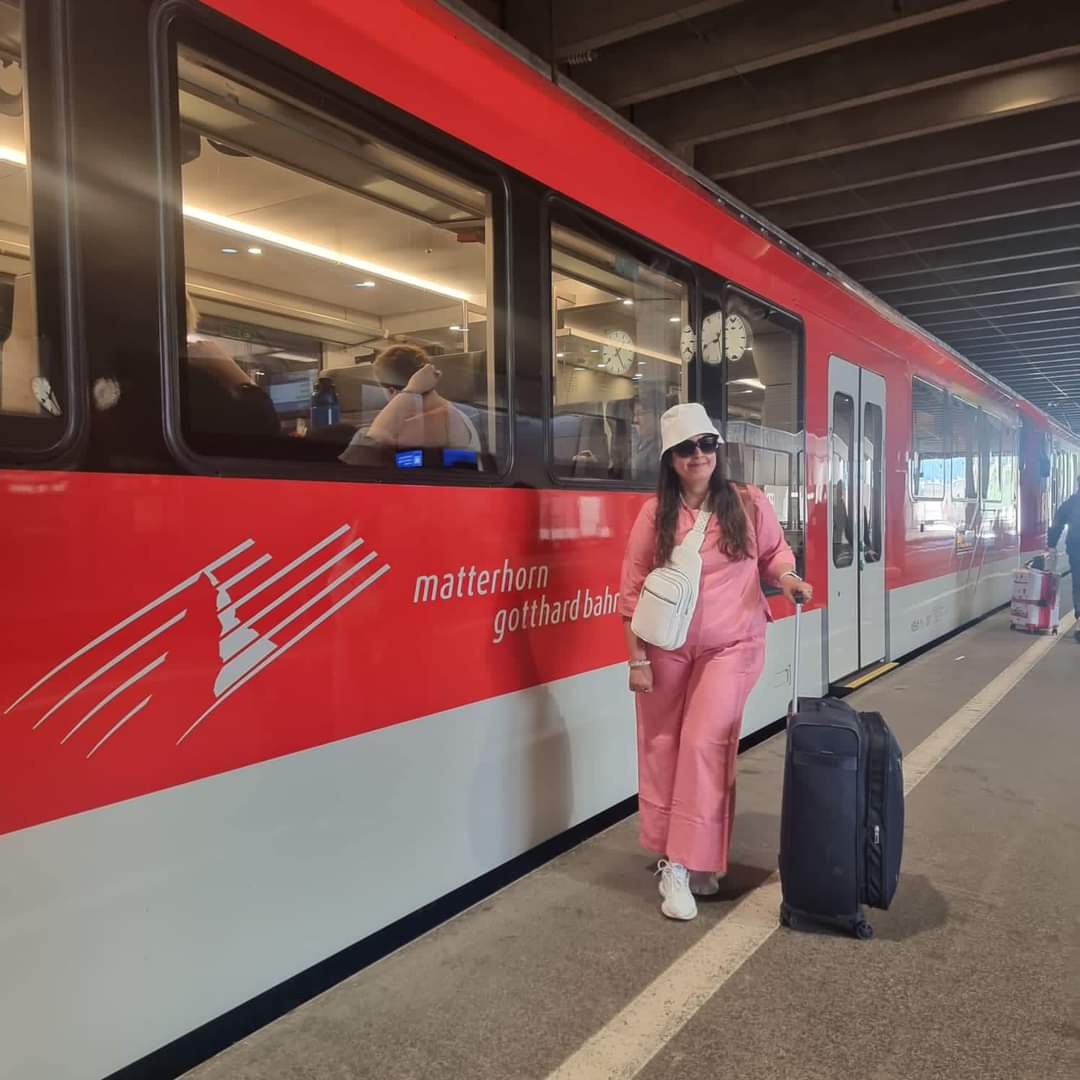 Ghumakkad ho? Ghoomti rehti ho. Kabhi ghar pe bhi hoti ho? How can you travel without family? How many times do you travel in a year? 
Lo keh diya… Haan Ji, hoon. Paise kamati hi ghoomne ke liye hoon. Kuch zyaada shauk nahi hai, bus puri duniya ghoomni hai. Ab chalein?
This newsletter was a lot of fun to put together for you, and we hope you enjoyed reading it as much as we did. We'd be thrilled to hear from you. Contact [email protected] or [email protected] if you would like to contribute an inspiring experience or tale, even if it is anonymous.
Your opinions are extremely valuable to us. Send your comments to [email protected].
Till then, take care!!
Narration & Content Curation: Ambika Rikhye 
Formatting & Visual Presentation: Anshu Bhatia