It is a mind bender question in most families when someone asks – "Aaj khane mein kya banega?"
Meal planner is the answer to this! Not only does it save time, it also helps in procuring ingredients in good time. 
Neha Patil
always plans and writes up the menu for the upcoming week. She keeps in mind her family and their choices. 
Allow me to introduce myself, Neha, a determined individual serving as a Practice Lead at a MNC. Fueled by my entrepreneurial spirit, I embarked on a journey to establish Galiyaraa Cafe( sector 68 Gurgaon), a truly inclusive place known for its mantra, "There is something for Everyone." This unique space has captured the hearts of both adults and children, offering a detox zone where little ones engage with our delightful farm animals, leaving no room for screen time distractions. By seamlessly blending these two pursuits, I am passionately redefining the concept of work-life balance, enabling individuals to live the life of their dreams.
In my core, I firmly believe that unwavering dedication holds the key to unlocking any goal. With this steadfast belief, I am driven to accomplish remarkable feats.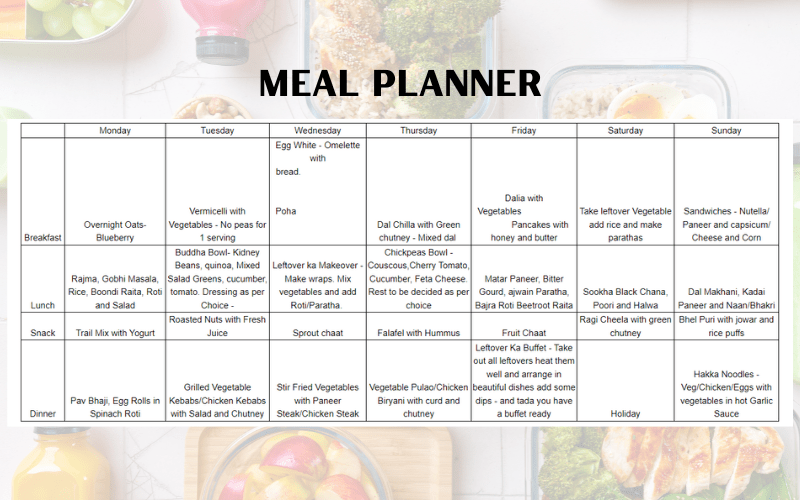 Do you think that a written meal planner will help? Why don't you share some meal plans with us in the comments.