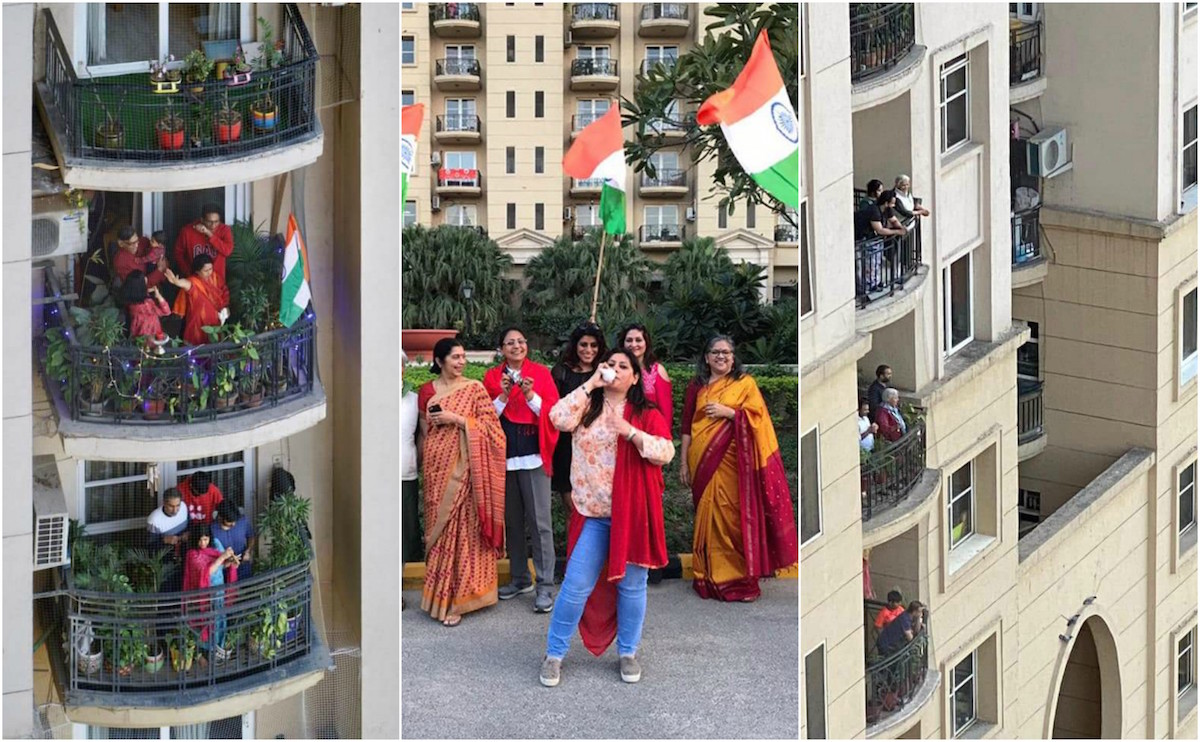 Times of adversities are actually the moments that reflect the human spirit.
The residents of Hamilton Court , DLF IV, Gurgaon  proved just the same when they decided to battle the negativity and panic  arising due the incessant messages on the social media about the Coronavirus pandemic .
On 17th March, 6pm , the residents came out in their balconies waving the Indian national Flag as the sound the conch shell and the Gayatri Mantra beautiful sung by some residents on the microphone for all to hear .These 5 minutes truly emitted positivity and unity and was magical .
The ending or the finale was splendid as the residents sand the famous song "Hum Honge Kamyab " in one voice , all from their balconies .
Go ahead GurgaonMoms send out positive vibes . Organise " musical vibes " in your condominiums . The mind is capable of conquering the greatest adversity and if nothing else we are able to recognise that camaraderie , empathy and unity is the need of the hour –Sonia Tewari?
The Hamilton Court residents  would be sending out  the " magical musical vibes " once again this Sunday evening .
Lets join them GurgaonMoms and do the same in our respective condominiums and localities .Its time to bring in positivity and unite as one in testing times !