Born in Rawalpindi in 1932, Reena Varma a.k.a. Toshi Chibber is today a feisty 90-year-old full of life, brimming with childlike joy and an attitude we would kill for. Losing a husband and son hasn't dampened her zeal for life. Growing up in a fairly large family that was uber cool and progressive in those times, she witnessed something so traumatic at the age of 15 that a normal person would experience fear, hate or anger. But then she's not normal — talk to her and all you witness is an immense amount of love for the home she left behind, and a last wish to see it over again. 
Her stories of life before the Partition are happy ones. All the emotional and financial hardships faced later were just part of life; no grudges, no regrets. The family's annual summer vacation in Solan in May 1947 stretched into an exile of sorts, never being able to go back home. She always yearned to be able to once.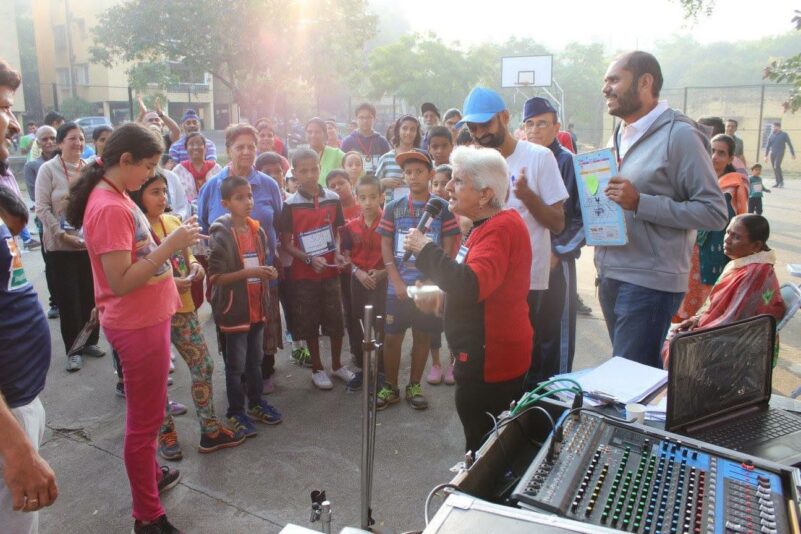 This pandemic was a blessing in disguise with mom getting active on a lot of social media groups. One such group has got her a plethora of beautiful friendships. Someone made the effort of finding her home in Pindi and sending her photos & videos of it. The tears of joy couldn't be contained when she saw that the street which had once been named 'Prem Gali' after her father, still bears that name. 
People across the border have enveloped her with so much love. Videos were made of her appeal to go home and went viral in Pakistan. We finally applied for a visa but it was rejected due to her age. Her response — "it's okay. I'm still going to go."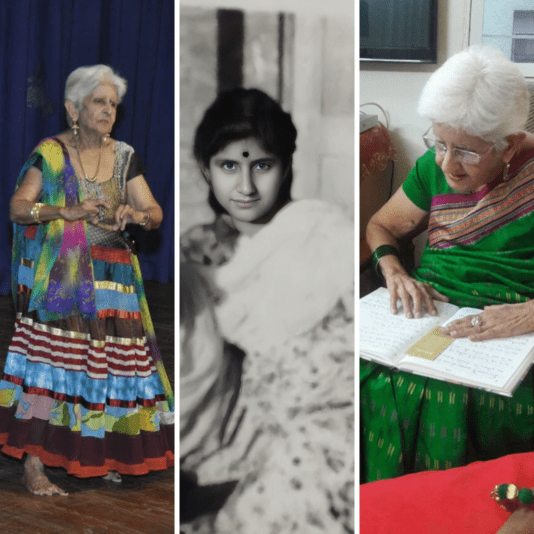 When the universe conspires to grant a heart's wish, nothing can come in its way. Her appeal was tweeted and retweeted till it finally caught the attention of Hina Rabbani, the foreign secretary of Pakistan. She instructed the High Commission in India to issue her the visa immediately. 
The High Commissioner Mr. Aftab Hasan Khan himself met me warmly, and mom was given a 90-day visa in April. Eventually, the Indian media too has taken interest in this heart-touching story. She has become a celebrity of sorts. As for mom — she's finally Going Home !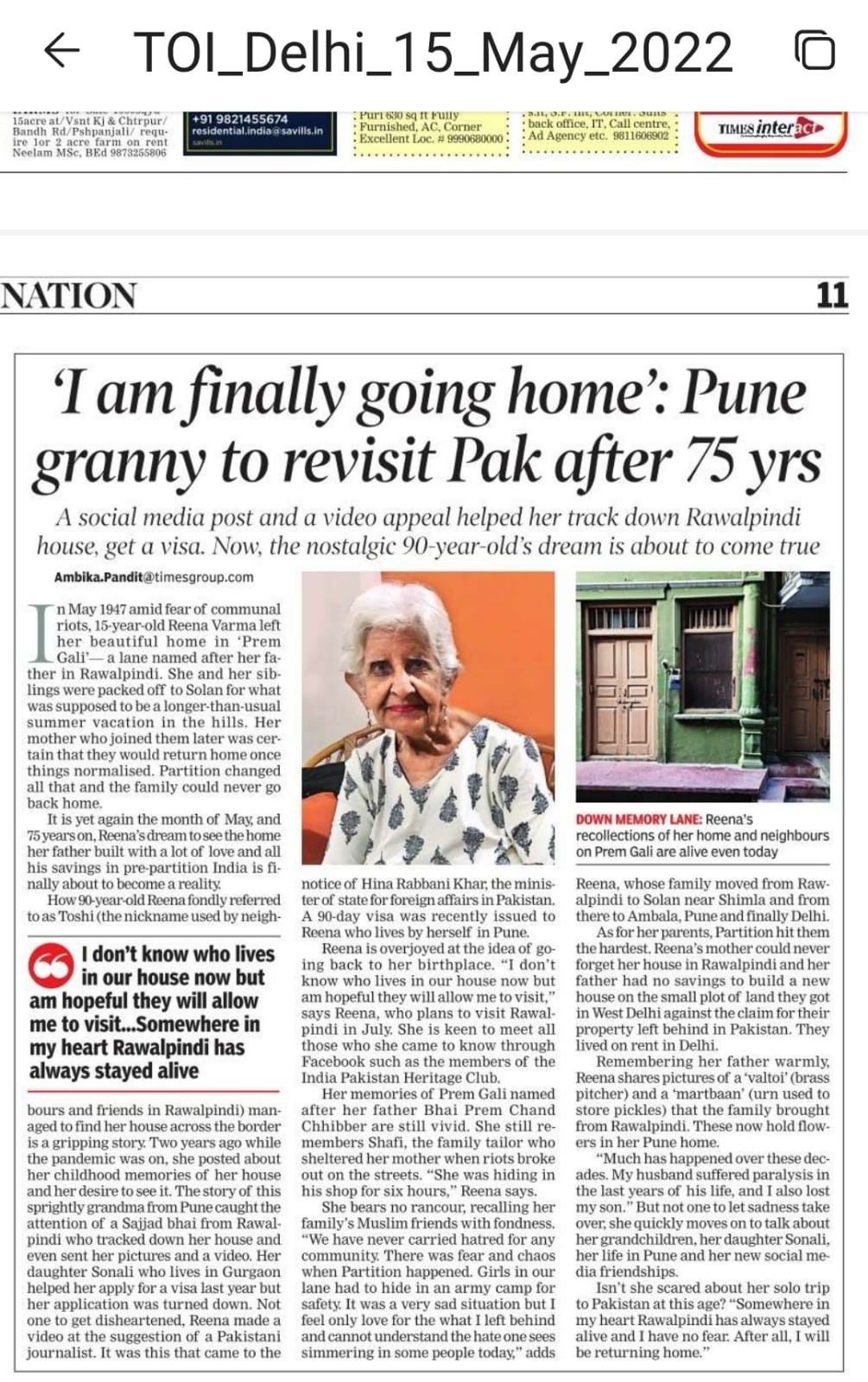 News article source: TOI