"Play is our brain's favorite way of learning" – Diane Ackerman
Introduction
Gurgaon as a city has recently been swarmed with Play Areas. As a parent to a 5-year-old high on energy 'Duracell Bunny' who loves visiting play areas, I am always on a look out for places that have some unique and enticing offerings so that my child can get novel experiences in a safe environment. Recently I had the opportunity to attend a Play Event at Hamley's Play exclusively organized for GurgaonMoms' and their kids on Saturday 19 November 2022.My son was over the moon on hearing about it, after all the name Hamley's is synonymous with happiness for all kids alike.
The Playzone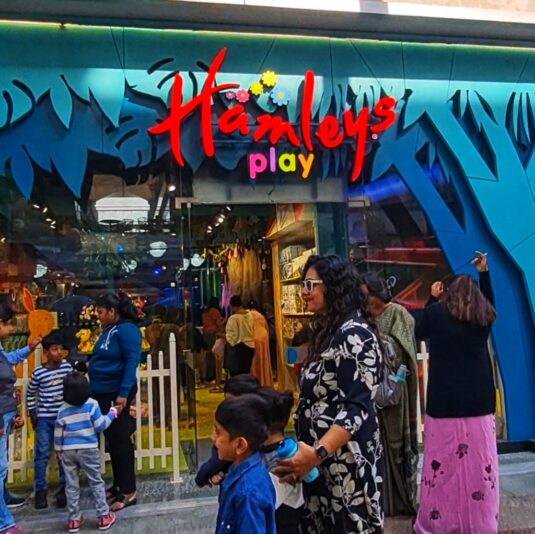 As soon as we all entered , we were awestruck by the sheer size of the play area. It is a sprawling 5000 sq. ft. indoor play area, thoughtfully designed to cater to the curious mind and the sensory needs of a toddler. Apart from regular slides, trampolines and ball pools, the area is roughly divided into four sections -Water Play, The Magic Wall, Creative Corner and Sand Pit. There is also a rock-climbing wall for budding mountaineers.
Water Play Area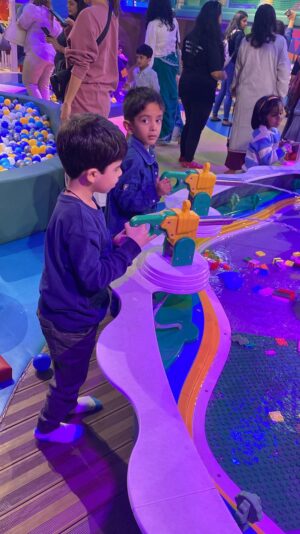 The moment the kids entered, almost all of them rushed to the 'water play area' because this was something new that the kids had never experienced before. Hamley's Play is the only play area in Grgaon that has a  water play area. The kids got a hands on experience of:
Irrigation System
Water Guns
Turbines
Fishing
Aqua Dome and much more
The Magic Wall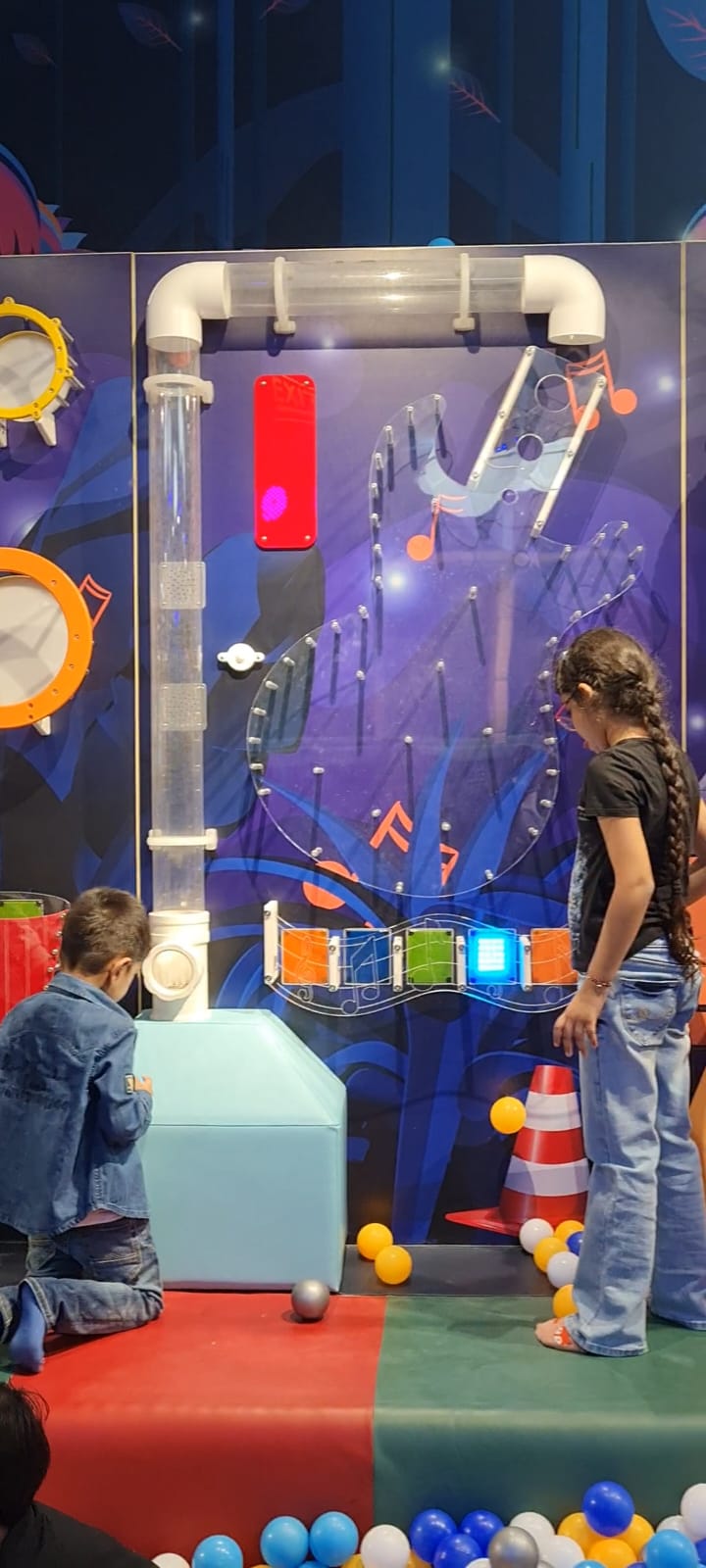 This was another highlight for the kids as science and music came together to form the perfect symphony leaving the kids absolutely thrilled and mesmerized.
Creative Corner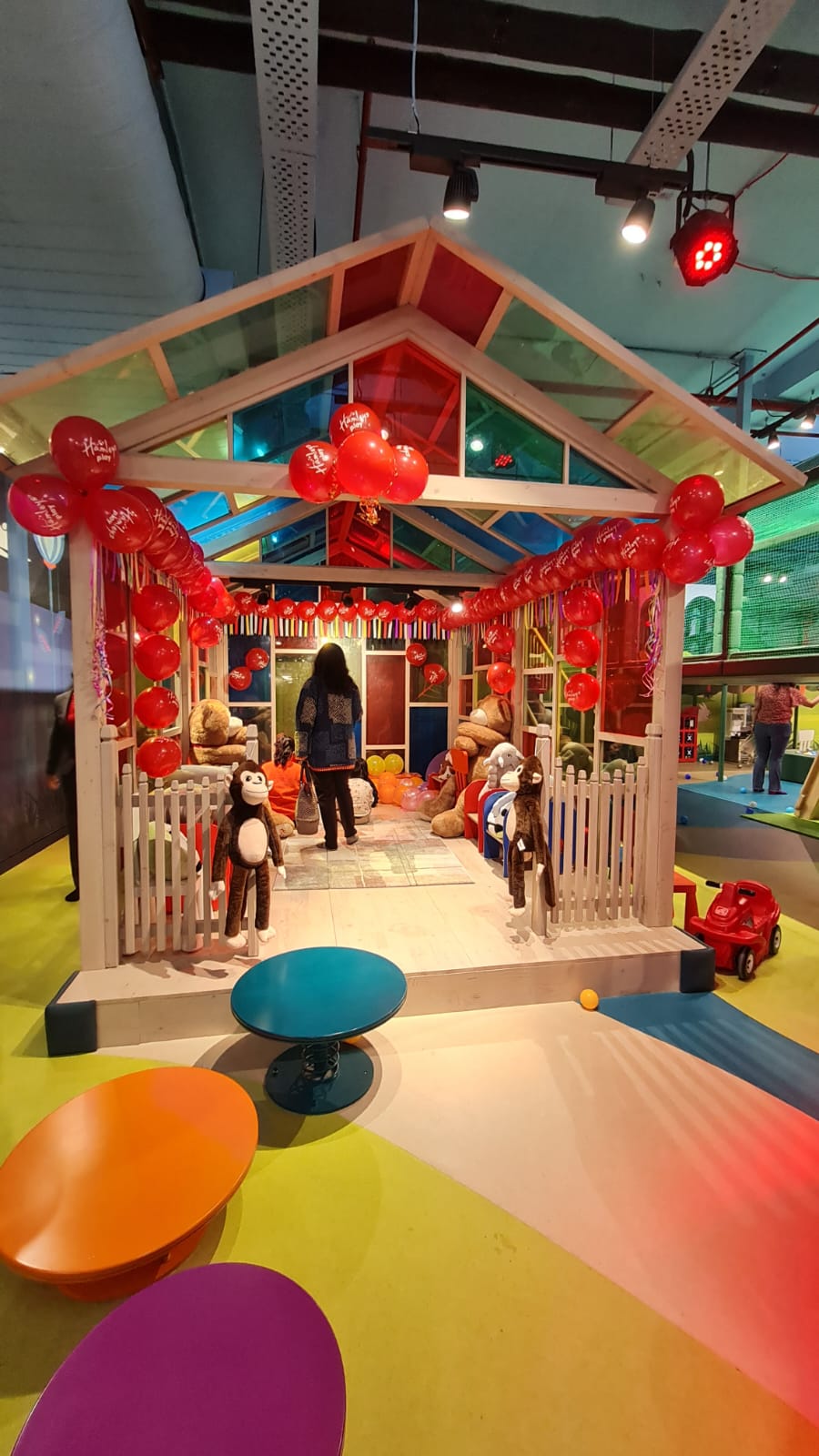 Not all kids enjoy or come with the mood for running around in a play area, for such kids Hamley's Play has a dedicated Creative Corner. The kids really enjoyed activities related to art and craft.
 Sand Pit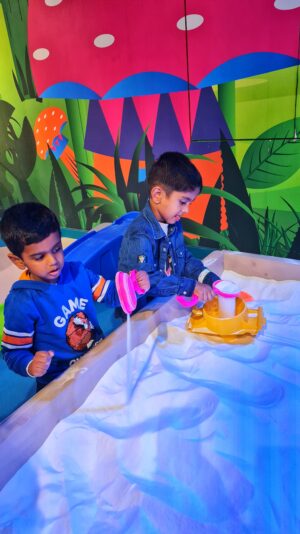 At the sand pit some kids made sand castles, some were making a cave, different sea creatures using various moulds and some just scribbled.
Did you know? Sand play is an excellent way of strengthening prewriting skills in tiny tots and provides a canvas for their limitless imagination. Sand play is essential for sensory development but given the concrete jungle we live in, it is hardly possible to give the same exposure at home. Thankfully Hamley's Play has now made it possible.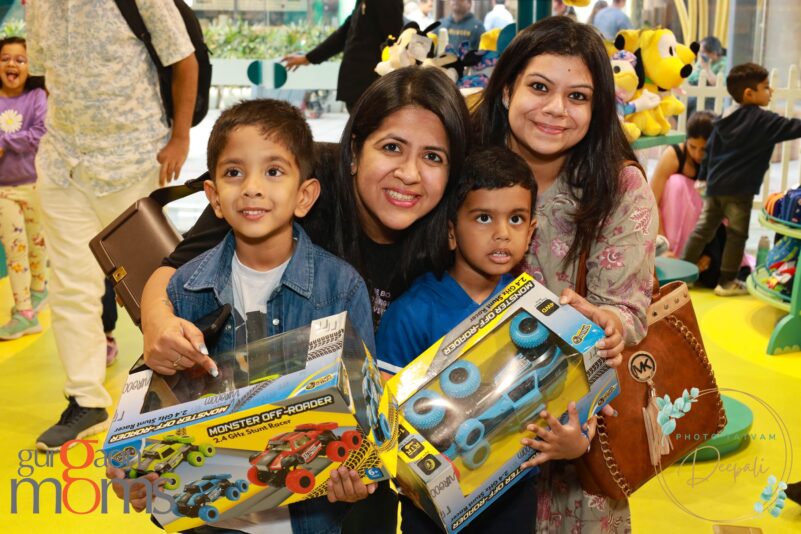 As a parent I feel that Hamley's Play is a one of its kind, well planned play area that has something for every child. It boosts imagination, triggers curiosity and leaves the children absolutely thrilled and fascinated.
Well, the fun didn't end here, the team at Hamely's Play had thoughtfully arranged for absolutely delish vegetarian and non- vegetarian platters for the kiddos and the mommies at Pizza express. With their hearts and tummies full, the kids surely had a fantastic Saturday afternoon.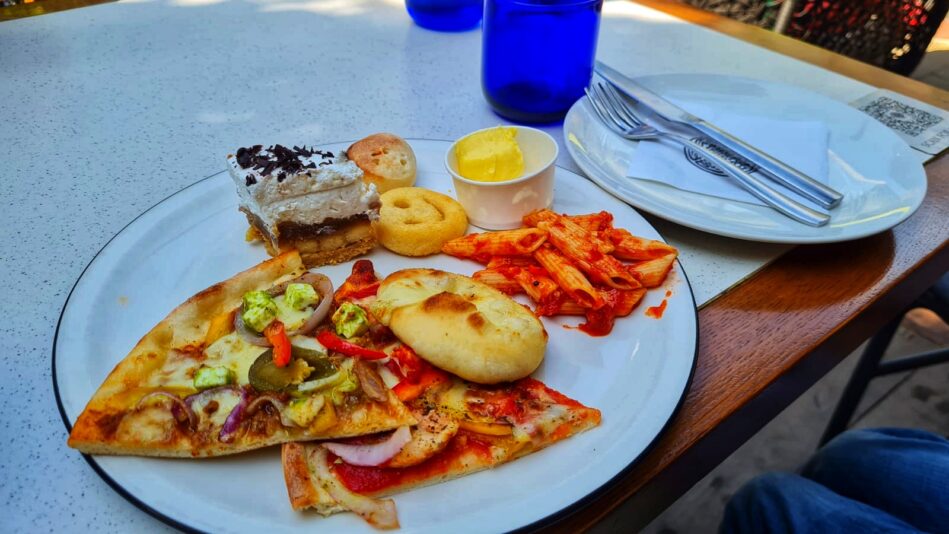 Timings and other details for Hamleys Play:
Age group- 3 years to 8 years
Timings- 11AM-9PM (last entry for 1 hour at 8PM)
Charges- Monday-Thursday- Rs500/hour per child
Friday-Sunday-Rs.700/hour per child.
*No charges for accompanying adult yet.
* Cubby available to store personal belongings, shoes etc.
Pictures Credit : Priyanka Talreja  & Deepali Anand Raman